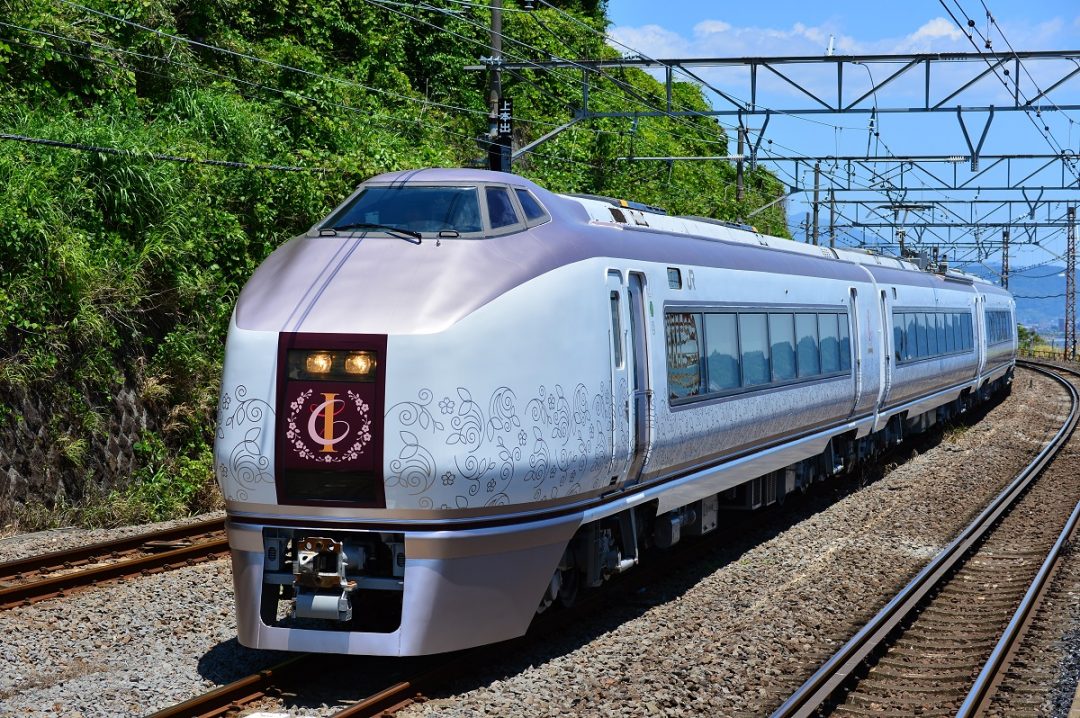 Izu Craile
Craile, an elegant resort train
Main route

Odawara Station – Izukyu-Shimoda Station
Route map
Popular spots & gourmet
The Story Behind The Train
A Geopark Not Far From Tokyo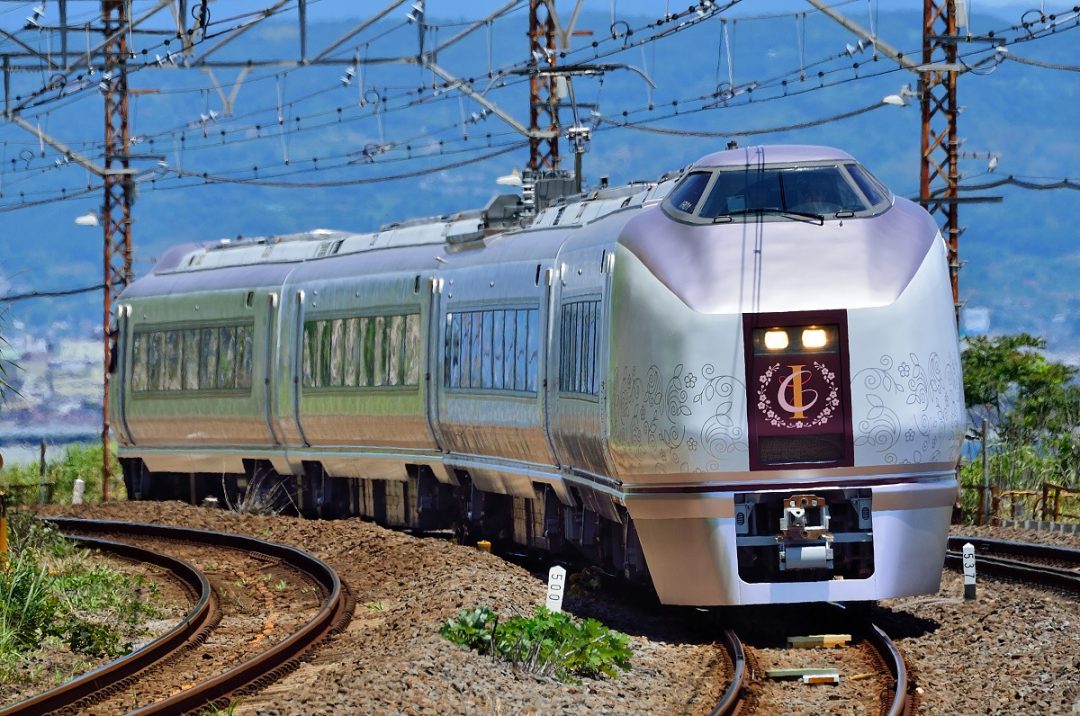 Departing from Odawara Station, which is a short shinkansen ride from Tokyo, the Izu Craile is a sightseeing train that traverses the Izu Peninsula, an area rich in ocean and mountain scenery. It is an elegant resort train where you can enjoy many carefree conversations while leisurely savoring original cuisine using Izu ingredients and alcoholic beverages.
A beautiful design that incorporates softness and a feminine touch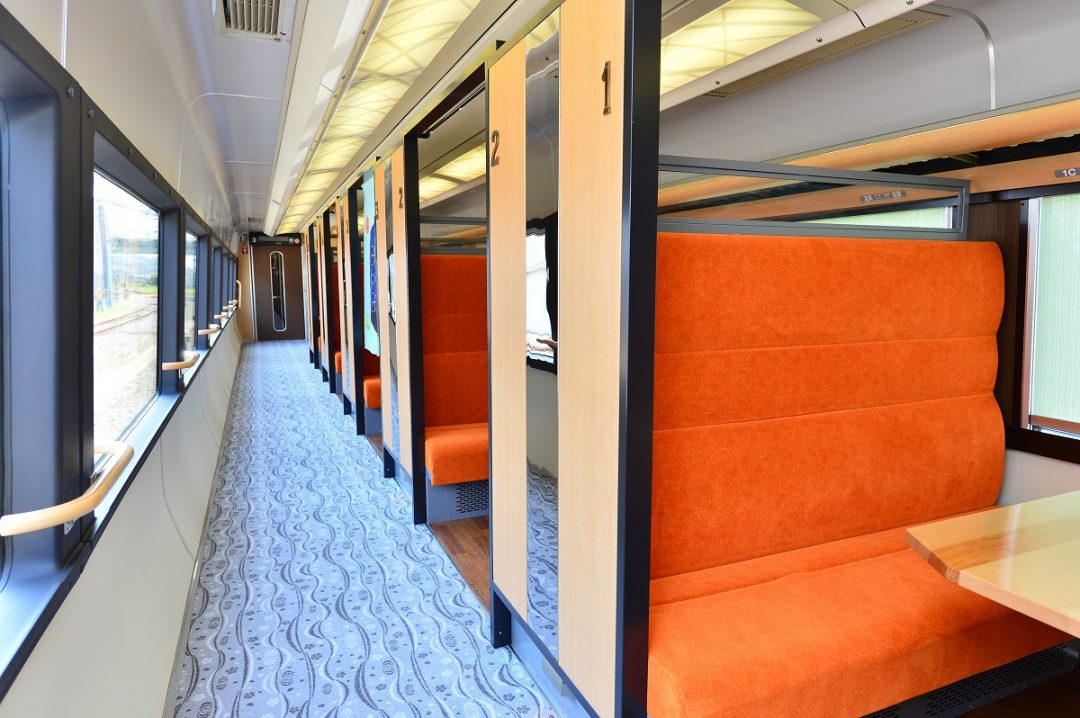 A 651-series limited express car that was once used on a different line was redesigned to be a resort train incorporating softness and a feminine touch. The train frame uses white as its main color and is painted with pink-gold lines evoking the cherry blossoms, ocean breeze, and rippling waves of Izu, creating an elegant, refined atmosphere.
Original cuisine with a motto of "beautiful, fun and friendly"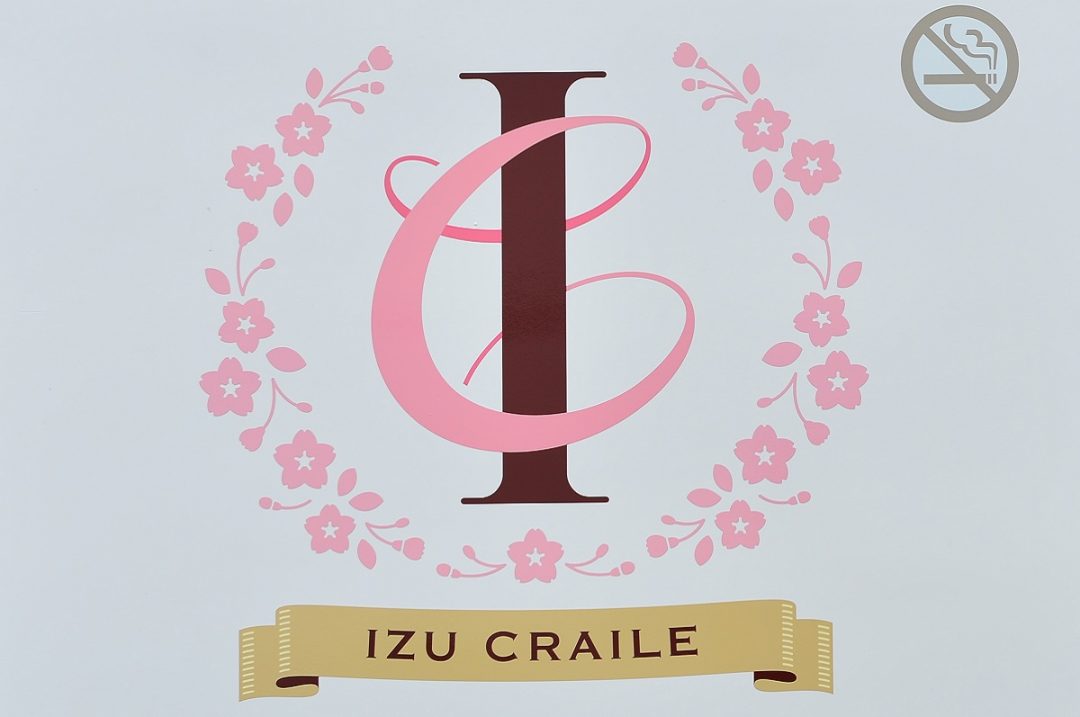 The train slows down and stops at viewpoints where you can see the ocean. Relax and enjoy the scenery from the large windows. Overseeing the onboard food is Sakura Akimoto, owner and chef of the popular French home-cooking restaurant Morceau. With a motto of "beautiful, fun and friendly," the menu expresses the four seasons with Izu ingredients (cars no. 1 and no. 3 only).