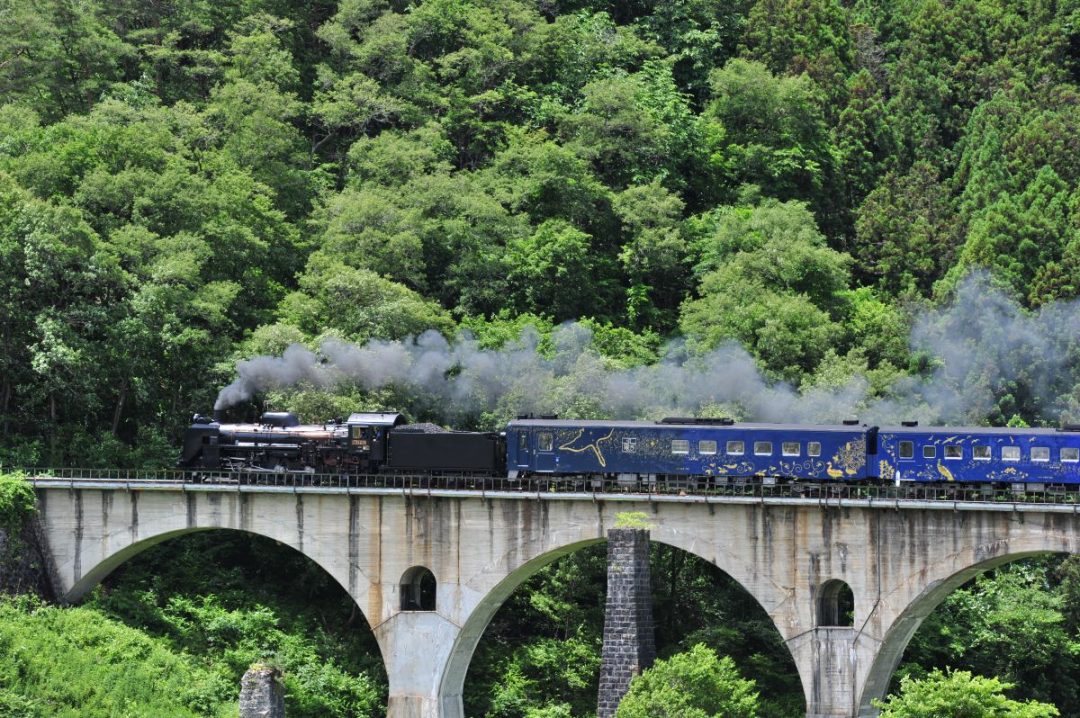 SL Ginga
A powerful steam locomotive with a fairy tale motif
Main route

Hanamaki Station – Kamaishi Station
Route map
Popular spots & gourmet
The Story Behind The Train
A train stylized through the eyes of Kenji Miyazawa
The SL Ginga is a fantastic steam locomotive (SL) with a motif based on Night on the Galactic Railroad, a famous novel by Iwate-born poet and writer Kenji Miyazawa.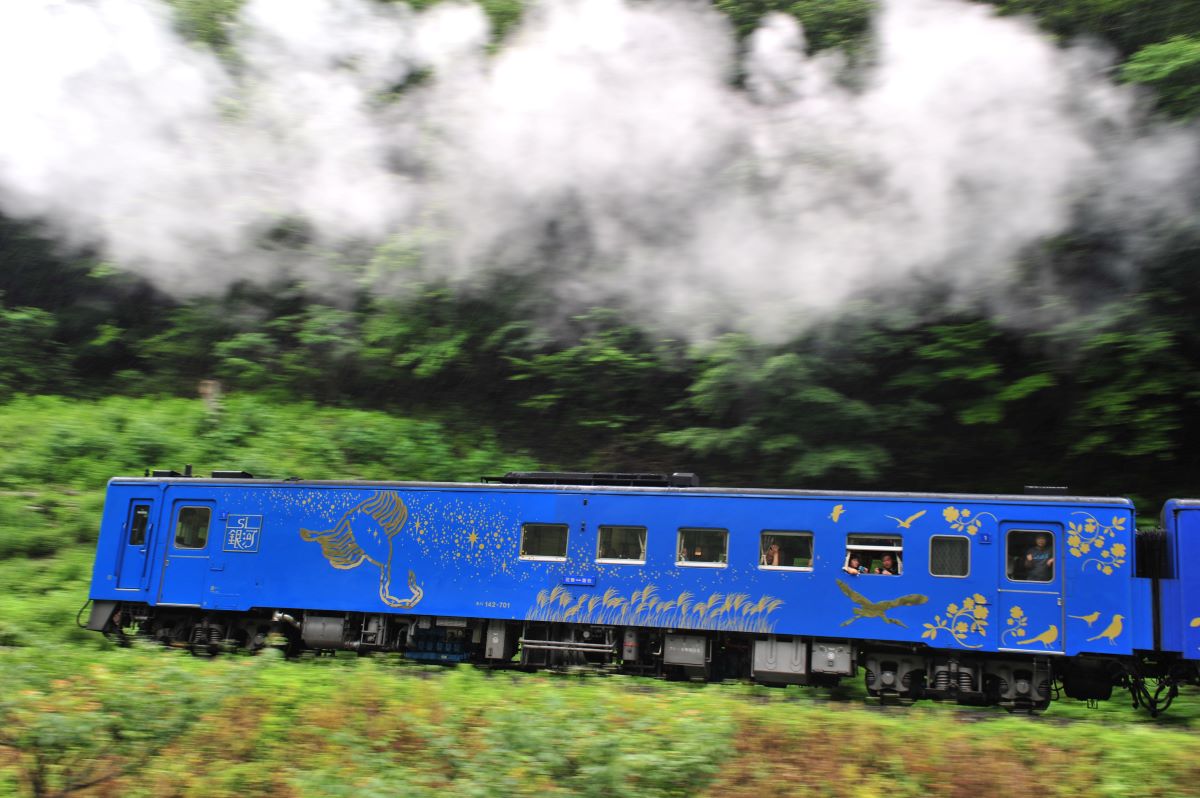 The exterior of each car hauled by the SL has been painted with stars and animals that appear in Night on the Galactic Railroad. There is a beautiful gradient in the blue-colored train cars, meant to represent the sky as it changes with the passing hours.
Set on the Kamaishi Line, the SL Ginga represents Kenji Miyazawa's take on the world, and also shares the culture, nature, and scenery of the Tohoku region.
Enjoy a unique and memorable experience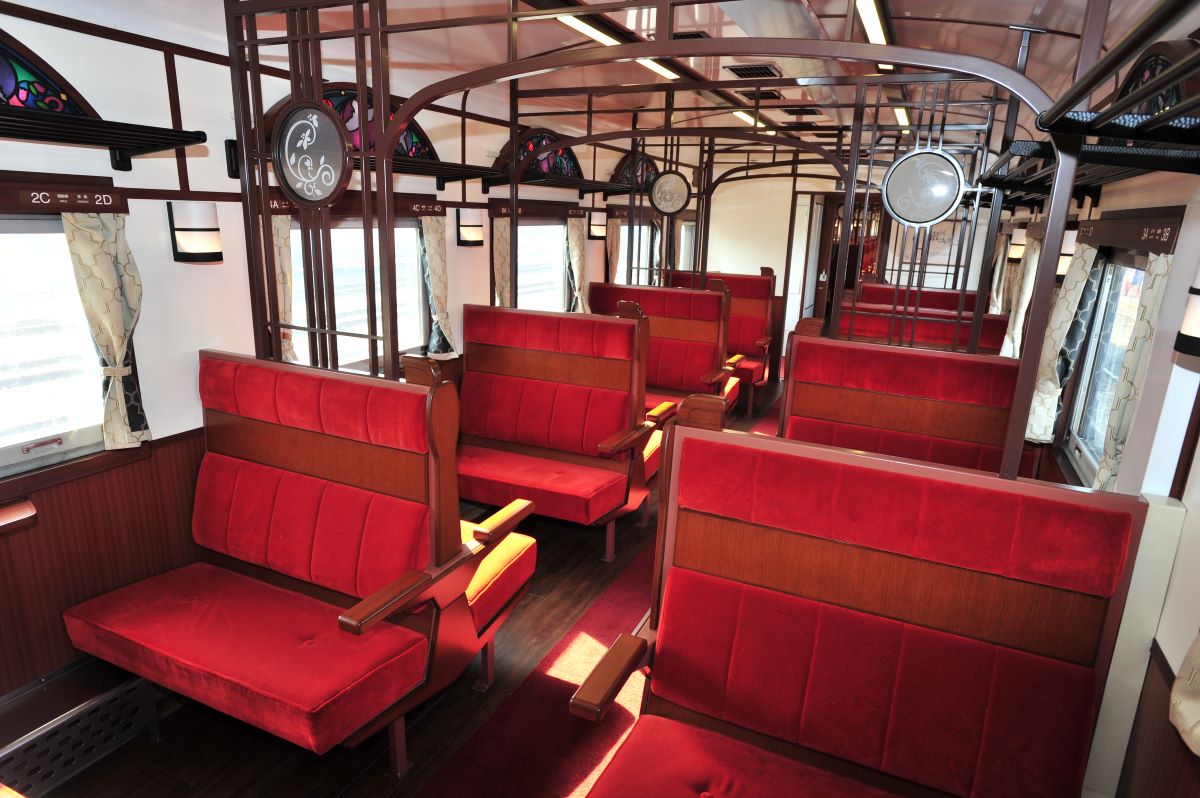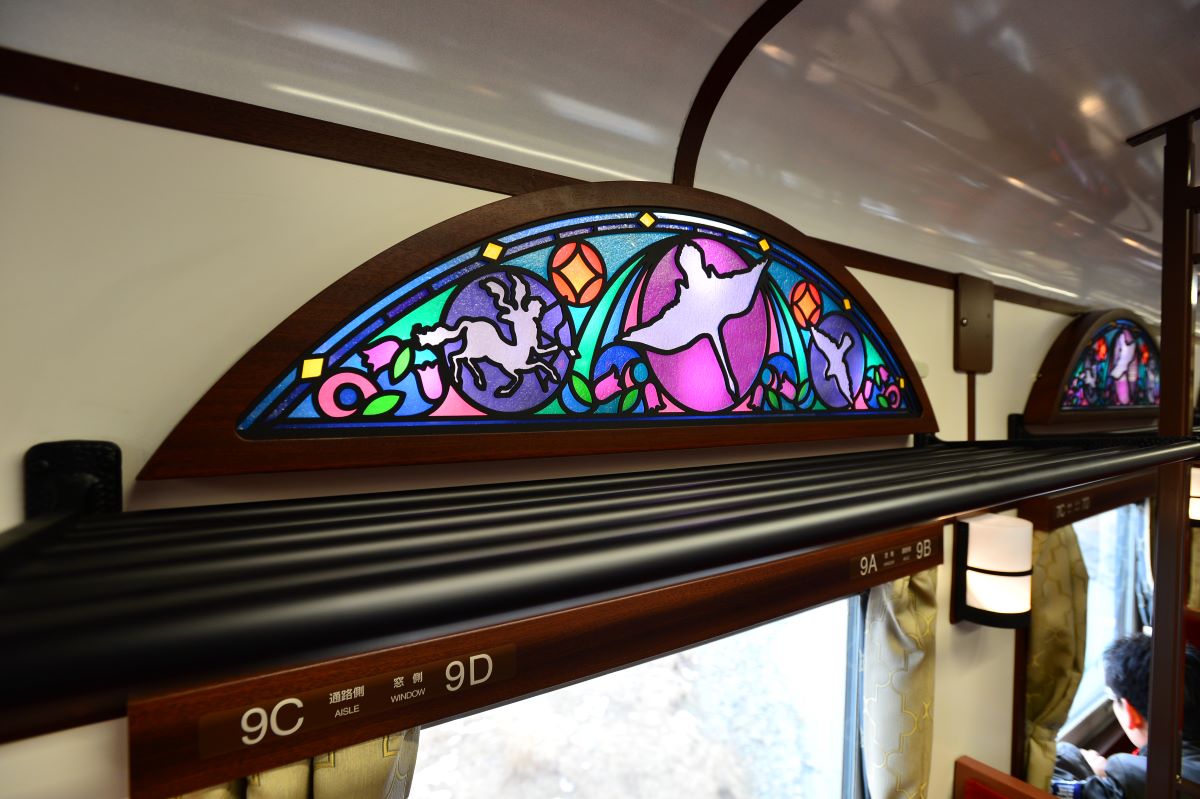 The interior of the cabins is decorated with gas lamp-styled lighting, stained glass windows, and star sign partitions. There is also a planetarium onboard, which creates a unique experience onboard the train (temporarily closed at the moment).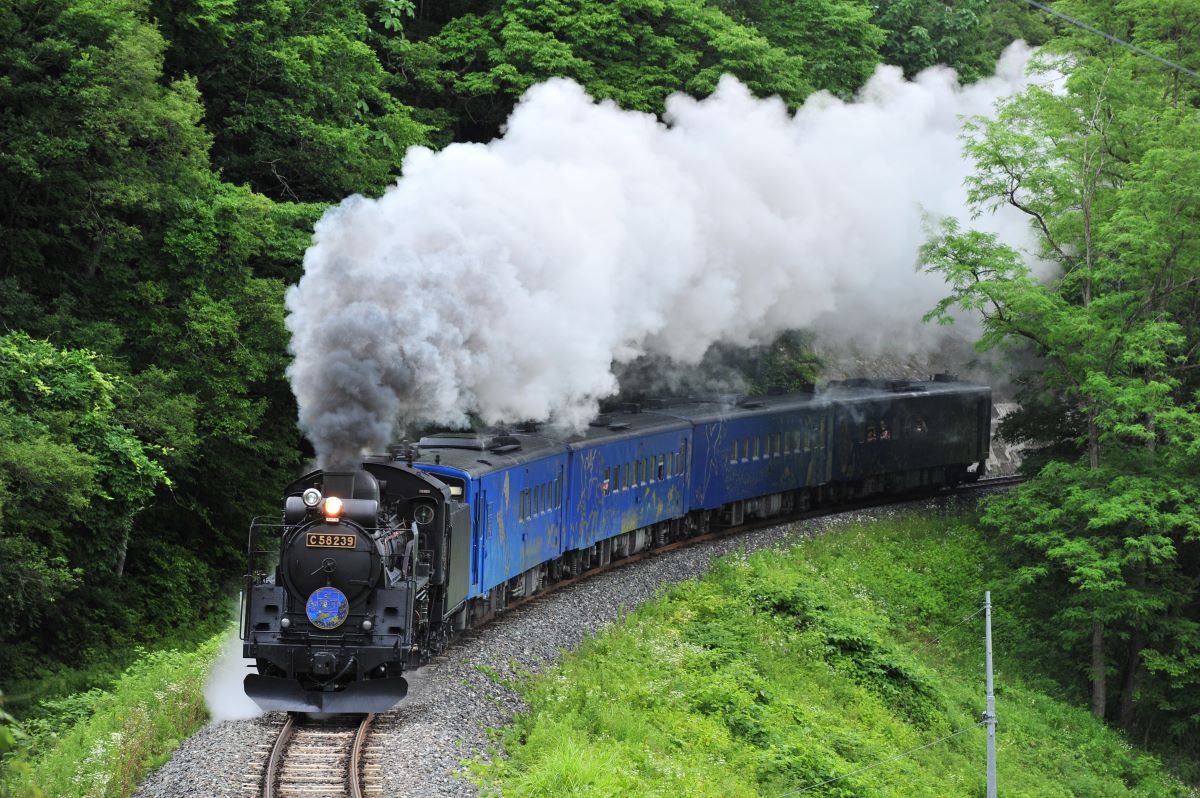 A journey on the SL Ginga takes around four and a half hours one way. It is perfect for making the most of this comfortable and extraordinary train. The train stops for around one hour and 15 minutes at Tono Station on the way, so you can also enjoy lunch near there.
*All seats on the SL Ginga are reserved seats. Please confirm the availability for the day of travel and reserve seats before boarding.
https://www.jreast.co.jp/e/joyful/galaxysl.html (English)