Osaka Castle
A giant castle that was the hub of Toyotomi Hideyoshi's unification of Japan
Closest station

Osaka Loop Line, Morinomiya Station or Osakojokoen Station
Tozai Line, Osakajokitazume Station
Access

Around 20 minutes' walk from  JR Morinomiya Station, Osakojokoen Station or Osakajokitazume Station
Location

Osakajo, Chuo-ku, Osaka City
Opening hours

9:00-17:00
(Last admission is at 16:30)
Opening hours extended during certain
periods in the spring and summer.
Closed

December 28th through January 1st
Price

[Individual]Adults 600 yen / 15 years old and younger: free
[Groups]540 yen (15 or more) / 510 yen (100 or more) / 480 yen (200 or more)
Great Stuff to See and Do!
A spectacular castle tower that glitters in gold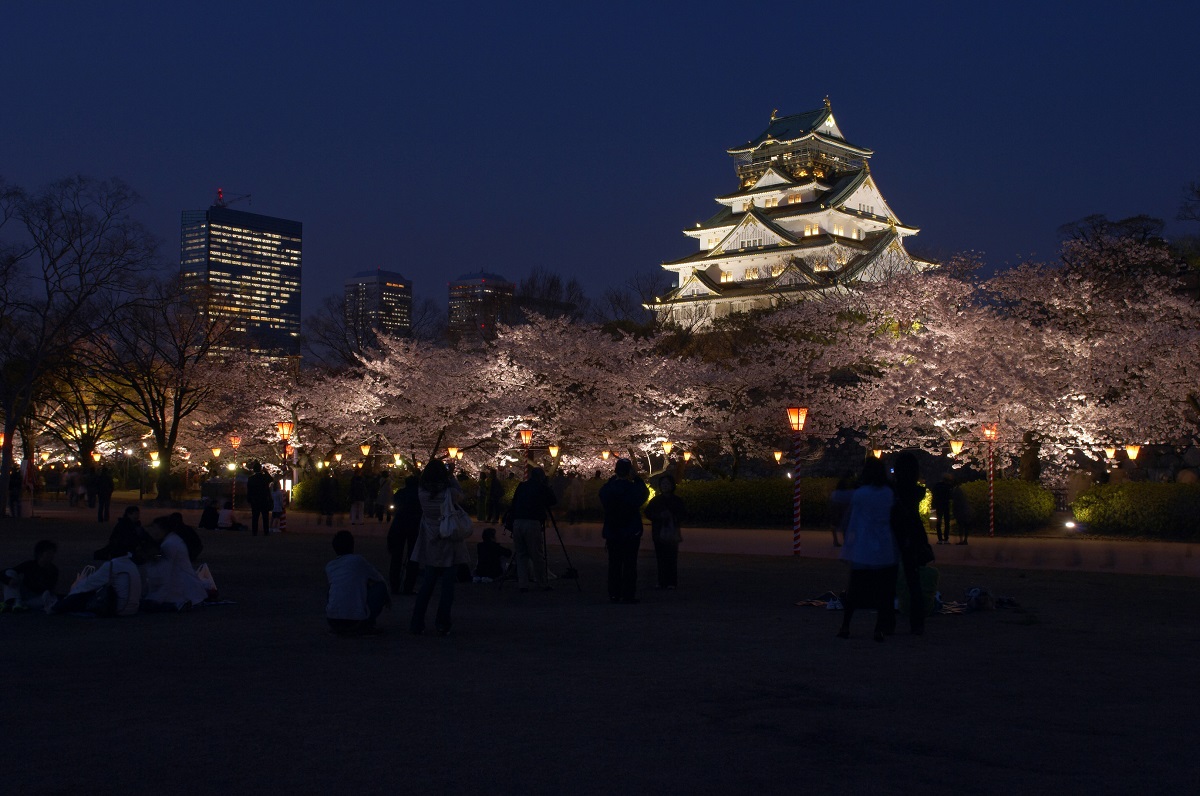 Osaka Castle is the symbol of Osaka, and its construction started in 1583 by Toyotomi Hideyoshi, who aimed to unify all of Japan. At the time it was built, the castle tower was five stories high and gold was generously used for the shachihokogawara tiles, decorative roof tiles, and more, creating a castle of grand scale that symbolized Hideyoshi's authority and power.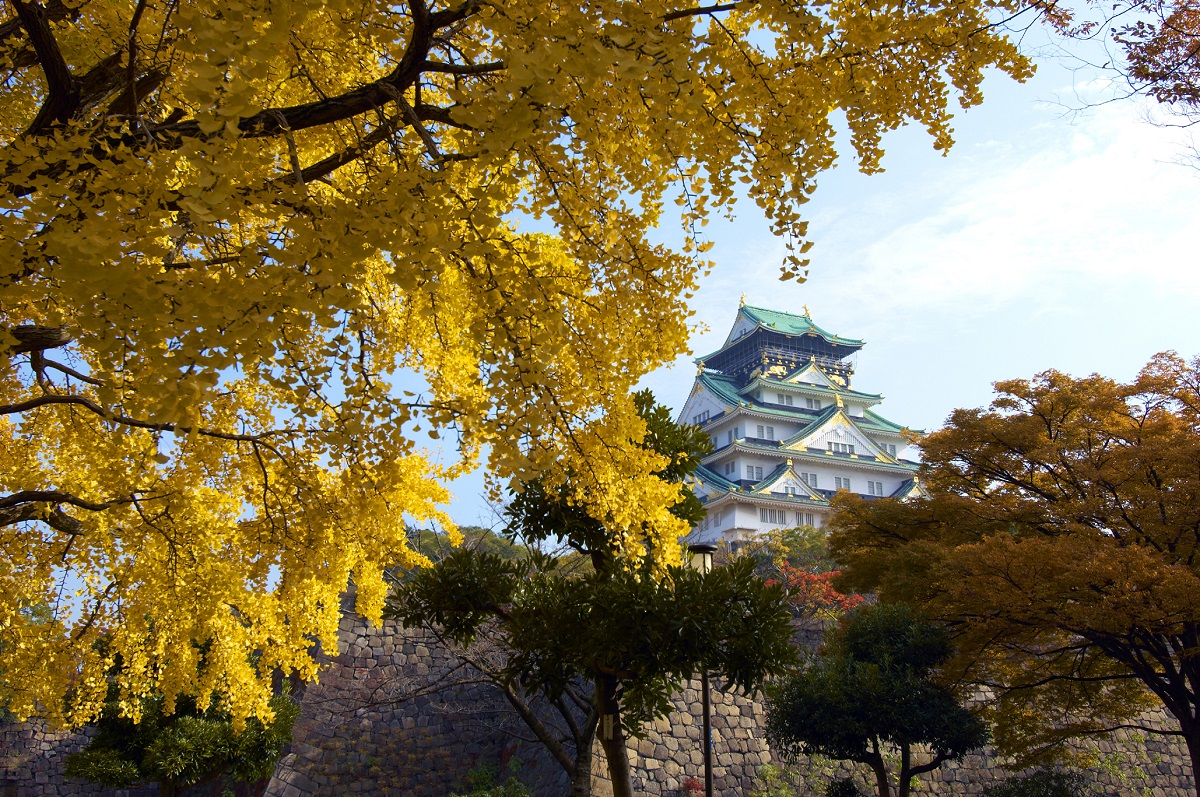 The gorgeous castle tower fell twice due to the downfall of the Toyotomi clan and being hit by lightning, but was rebuilt in 1931. Floors 1 through 7 are a history museum, while the 8th floor observation deck gives you a panoramic view of Osaka. The castle is surrounded by a vast park with diverse flora, which is perfect for a stroll in any season.
It is also recommended to circle the moat in a gold-plated gozabune, a Japanese style wasen boat.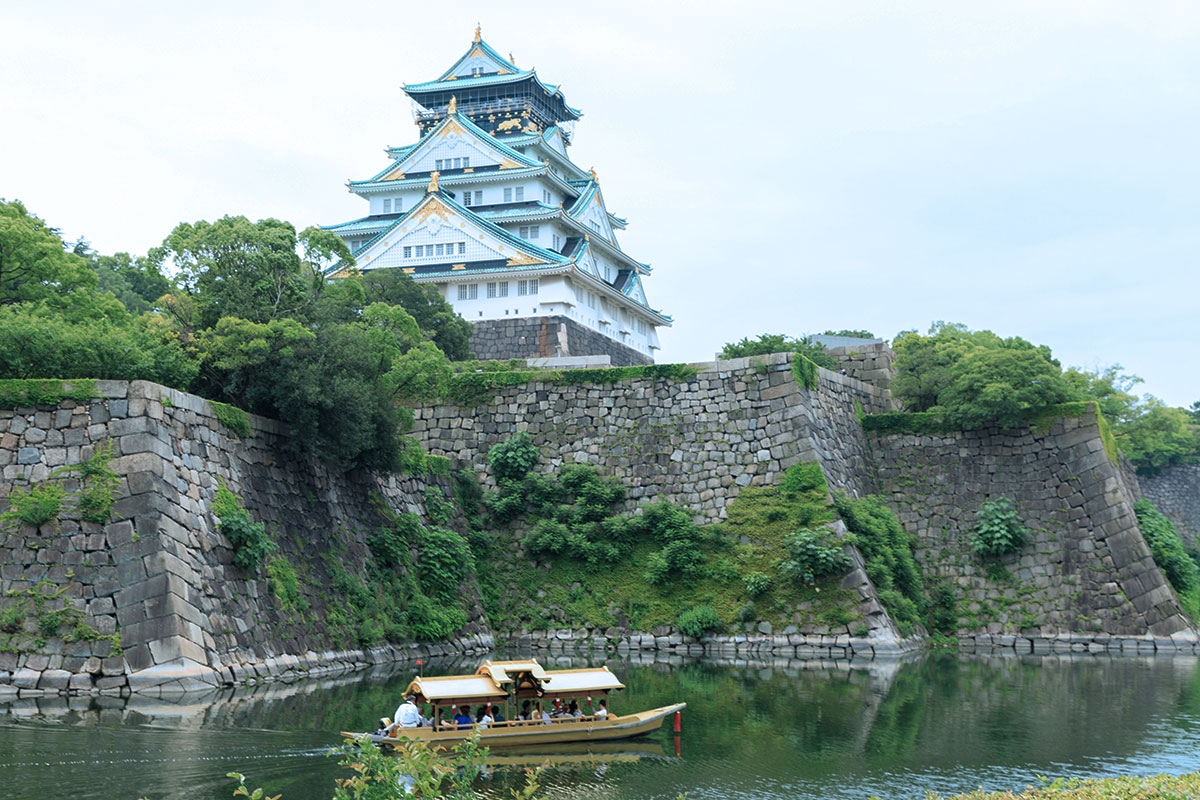 Gozabune boats, modeled after a boat built by a famous samurai, are available for sightseeing tours around the moat. It is a priceless experience to view the stone walls of Osaka Castle up close amidst the scenery that changes with the seasons.
◆Course: Circular course from near Osaka Castle's Gokuraku-bashi Bridge to the inner moat (time required: about 20 minutes)
◆Hours: 10:00-16:50 (last departure) *10:00-16:30 (last departure) during November-February *Departs about every 10 minutes (capacity: 16 people)
◆Local contact phone number: 080-3764-3773