Atagawa Tropical & Alligator Garden
Atagawa Tropical & Alligator Garden
A unique tropical experience with alligators and crocodiles
Closest station

Izu-Atagawa Station on the Tokaido Main Line / Ito Line (Izu Kyuko Line)
Access

About a 1 minute walk from Izu-Atagawa Station on the Tokaido Main Line / Ito Line (Izu Kyuko Line)
Location

Higashiizu-cho, Kamo-gun, Shizuoka Prefecture
Opening hours

8:30-17:00, last entry 16:30
Great Stuff to See and Do!
A world-class breeding program for many kinds of alligators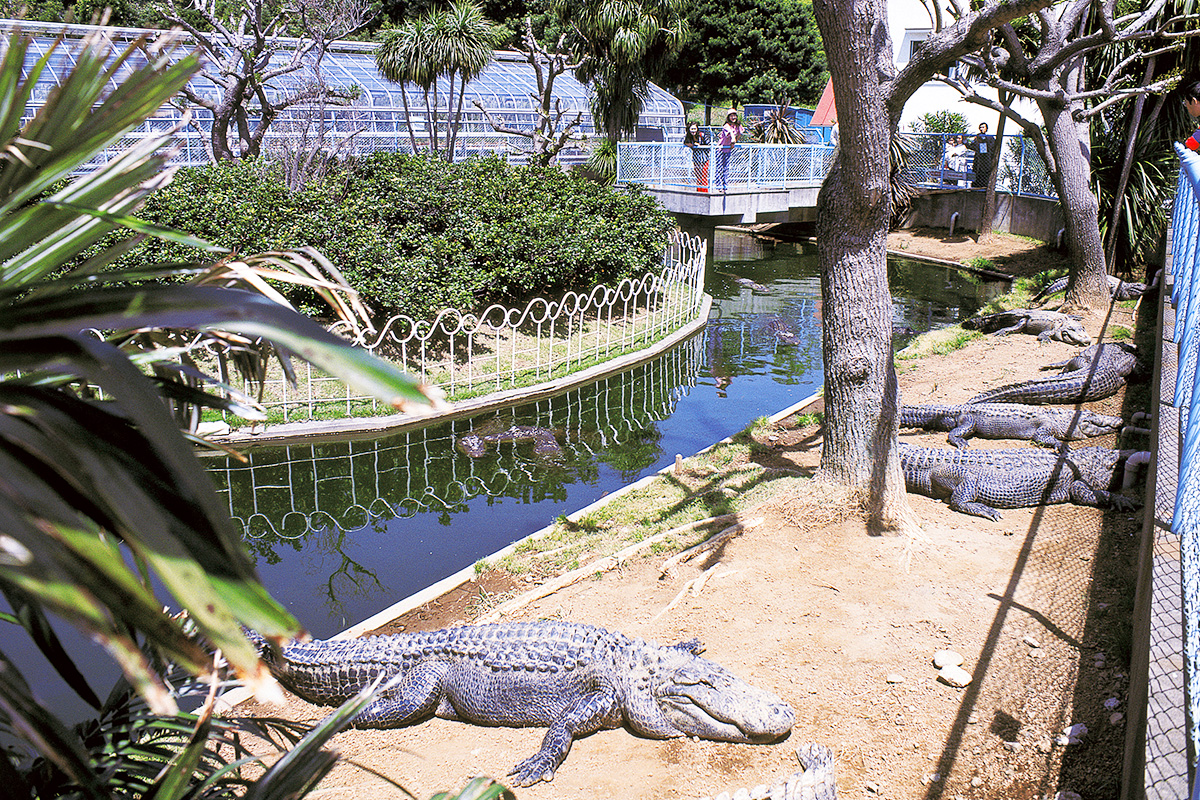 Opened in 1958, this garden located in Atagawa Onsen features interesting animals and plants. The natural warmth of the hot springs is used to breed alligators and cultivate tropical plants. It was also used as a set in the 2012 movie Terumae Romae.
The breeding program is top-class with 17 species of alligators. The garden also breeds several red pandas and is home to the only western red panda in Japan. It also contains the only Amazon manatee exhibit in Japan. Other inhabitants include giant tortoises, salmon-crested cockatoos, Japanese giant salamanders, and flamingos.
The garden also features an abundance of bananas, cultivating about 20 varieties. Besides bananas, there are about 5,000 varieties of tropical plants grown here as well.
The garden is divided into three areas: the "Main Alligator Garden," the "Main Botanical Garden," and the "Separate Garden." The Separate Garden is about 500 meters away from the other areas and accessible via a free shuttlebus.
(Photograph provided by the Shizuoka Prefectural Tourism Association)