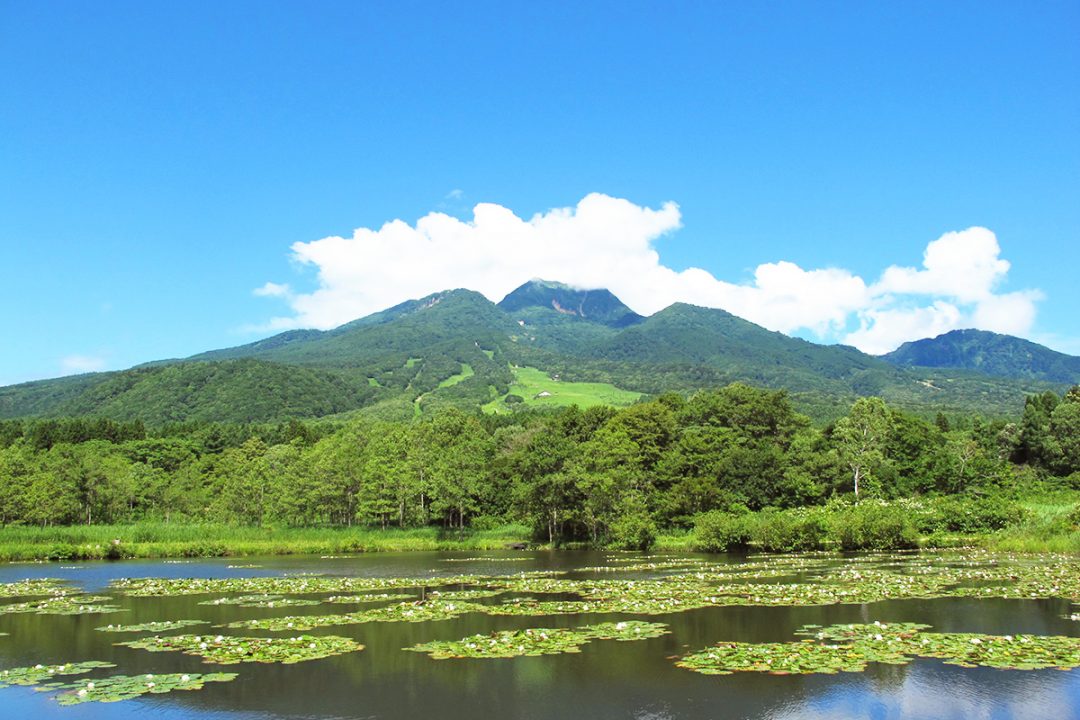 Imori Pond
A scenic spot in Myoko that you can enjoy in any season
Closest station

Hokuriku Shinkansen, Joetsumyoko Station
Access

From Joetsumyoko Station on the Hokuriku Shinkansen, take the Echigo Tokimeki Railway to Myoko-Kogen Station. About a 10 minute taxi ride from Myoko-Kogen Station.
Location

Ikenotaira Onsen, Myoko, Niigata Prefecture
Great Stuff to See and Do!
See the beautiful contrast between the white mizubasho plants and the blue sky at the end of spring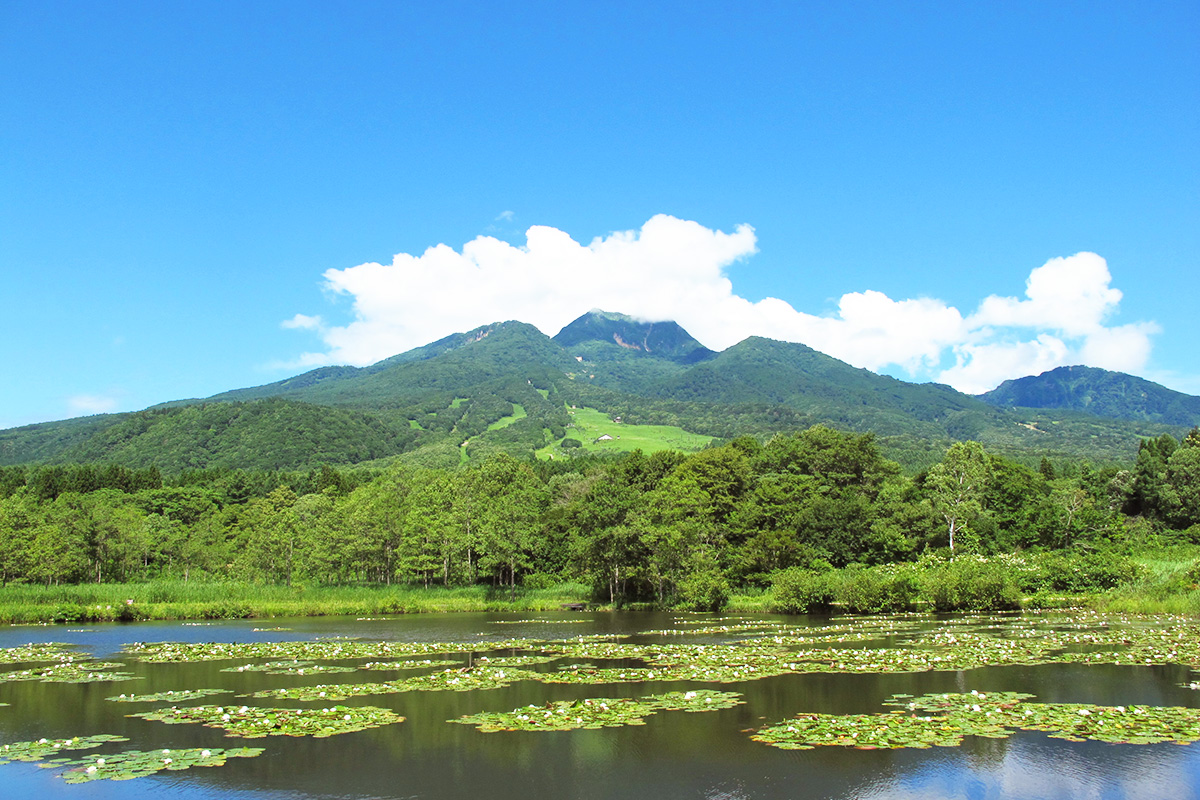 On clear days, the image of the 2,454 meter-high Mount Myoko is perfectly reflected on the pond's water. Located in Ikenotaira Onsen in the Myoko Highlands, the pond's circumference measures 500 meters. Its name comes from the Japanese word for newt (imori) because many newts have inhabited the pond for a long time.
Imori Pond is surrounded by hydrophyte vegetation and white birch trees and is particularly famous for its mizubasho plants during the end of April to early May. This is a rare spot in Japan where you can see 100,000 mizubasho growing wild immediately when you arrive.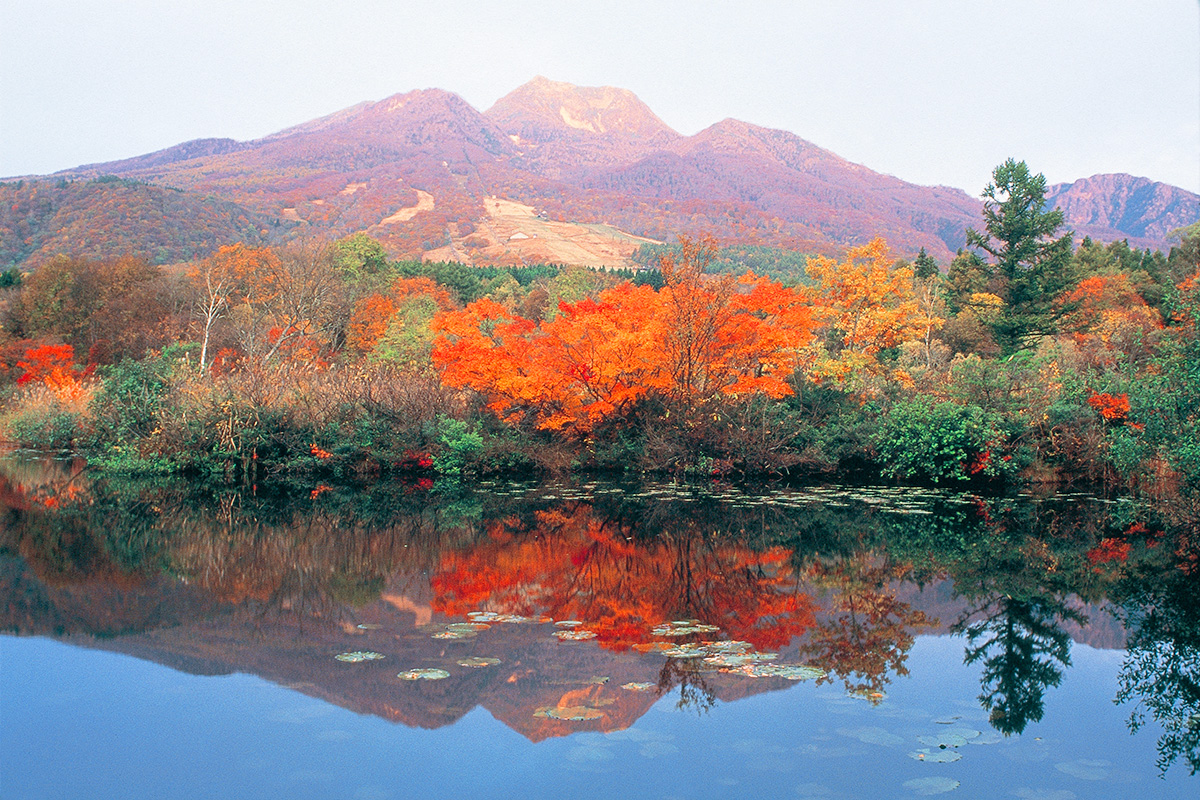 A wheelchair-accessible promenade is built around the pond and many people visit. The area is lush with the greenery of many trees from spring to summer, and you can enjoy plant observation and trekking while taking in the cool breeze of the highland. There are nuts and gorgeous foliage in fall, with moving, brilliantly colored views of Mount Myoko seen from the pond.
The Visitor Center is recommended for people who want to learn more about the Myoko Highland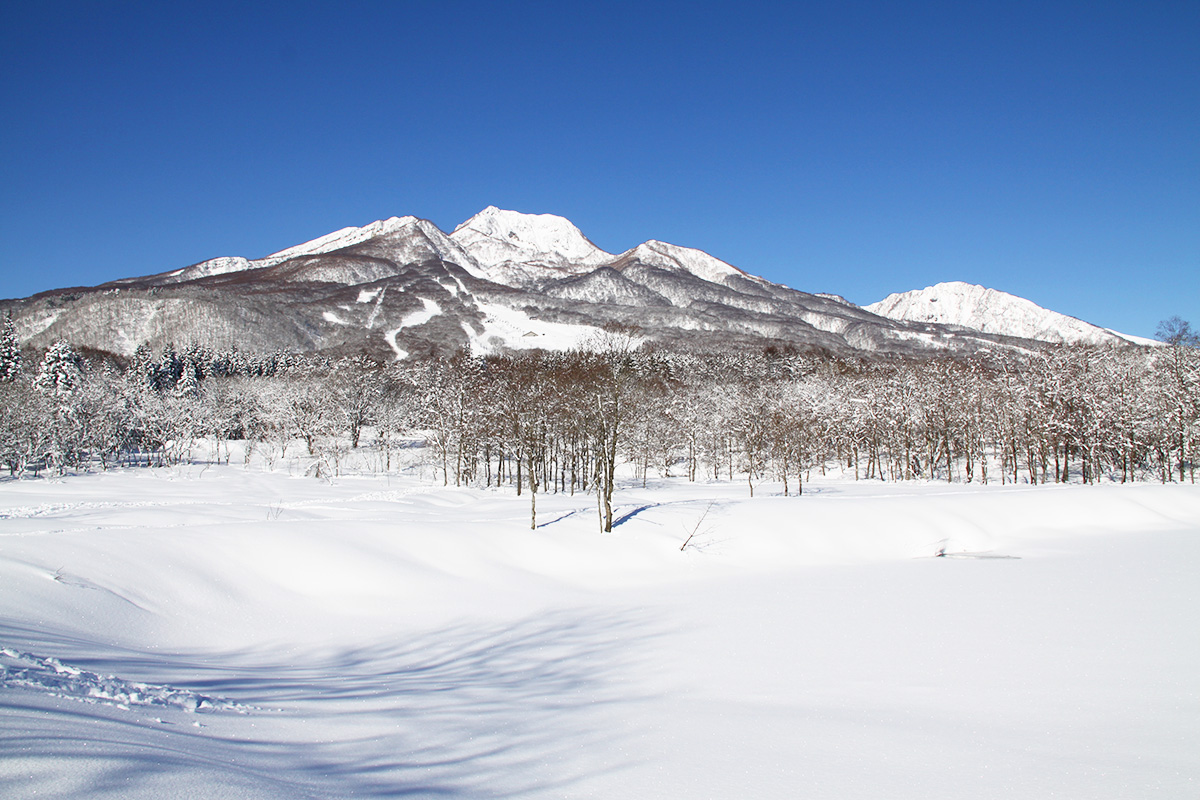 The Myoko Highland Visitor Center located in front of Imori Pond has interesting exhibits featuring dioramas, models, photo panels, specimens, and images that make it easy to learn about the local nature, including Myoko's animals, plants, and geographical features, as well as about the local culture, history, and lifestyle.
*Visitor Center
Hours: 9:00-17:00
Closed: No closures from Apr. – Oct. (but sometimes closed temporarily)
Closed Wed. and Thur. from Dec. – Mar.
New Year's closure: Dec. 29 – Jan. 3