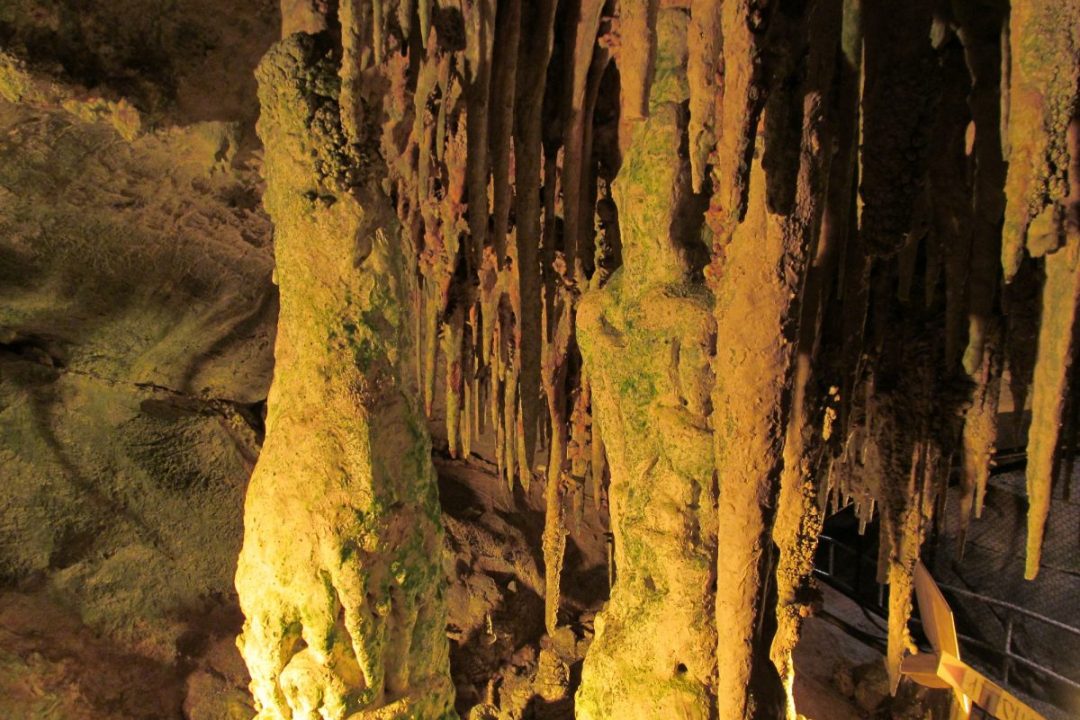 Kyusendo Cave
Discover the center of the Earth!
Closest station

Hisatsu Line, Kyusendo Station
Access

A free shuttle bus departs from Kyusendo Station
Location

1121 Oaza Ose, Kuma-mura, Kuma-gun, Kumamoto Prefecture
Opening hours

(Apr.-Jul.) 9:00-17:30

(Aug.) 9:00-18:00

(Sep.-Oct.)  9:00-17:30

(Nov.-Mar.)  9:00-17:00

*Must arrive at least 30 minutes before closing time to visit the limestone cave

Please register at the ticket window.

Please come one hour early for the exploration course.

Usually open every day (open during the New Year period)
Price

Adults and high school students (over 16)  1,100 yen

Junior high school students (13-15)  800 yen

Elementary school students (6-12)  600 yen

Infants over 3  450 yen

Exploration course: Costs an additional 800 yen
Great Stuff to See and Do!
Experience the wonder of this beautiful limestone cave, the largest in Kyushu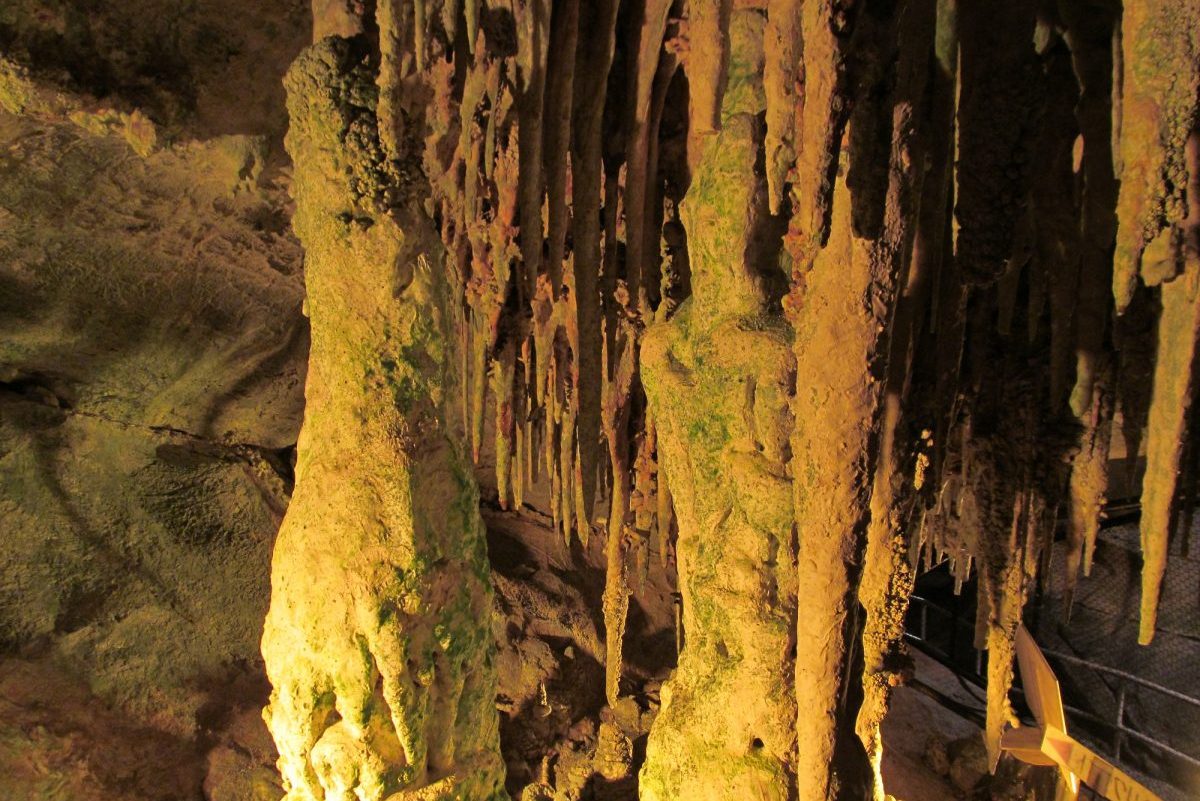 4.8 kilometers in length, Kyusendo Cave is Kyushu's largest limestone cave and was discovered in March 1973. It is believed that a limestone layer rose from the bottom of the sea roughly 300 million years ago, and even now the cave is developing with beautiful stone pillars and stalagmites.
This is a natural masterpiece produced by the Earth over 300 million years!
Kyusendo Cave offers two courses: the general course and the exploration course.
The general course is a roughly 30-minute round trip journey to comfortably view the many stunning stalactites produced from the 300-million-year-old layers of the Earth. Pass through the tunnel with its pleasantly cool breeze while enjoying the beautiful stalactite formations.
The exploration course moves further inward from the general course, and participants wear long boots and helmets equipped with torchlights. You will descend 40 meters down a steep ladder, where an exciting underground waterfall will appear. In addition to savoring that moving moment, you will pass over the stones in the river to see the magnificent natural formations at the end and be further moved by the snow-white icicle-like stalactites. This course has more depth variation and narrow passageways than the regular course, so you can enjoy the feeling of journeying to the center of the Earth. Even beginners can safely enjoy this course because the long boots and helmets with torchlights can be rented and a guide leads the tour.