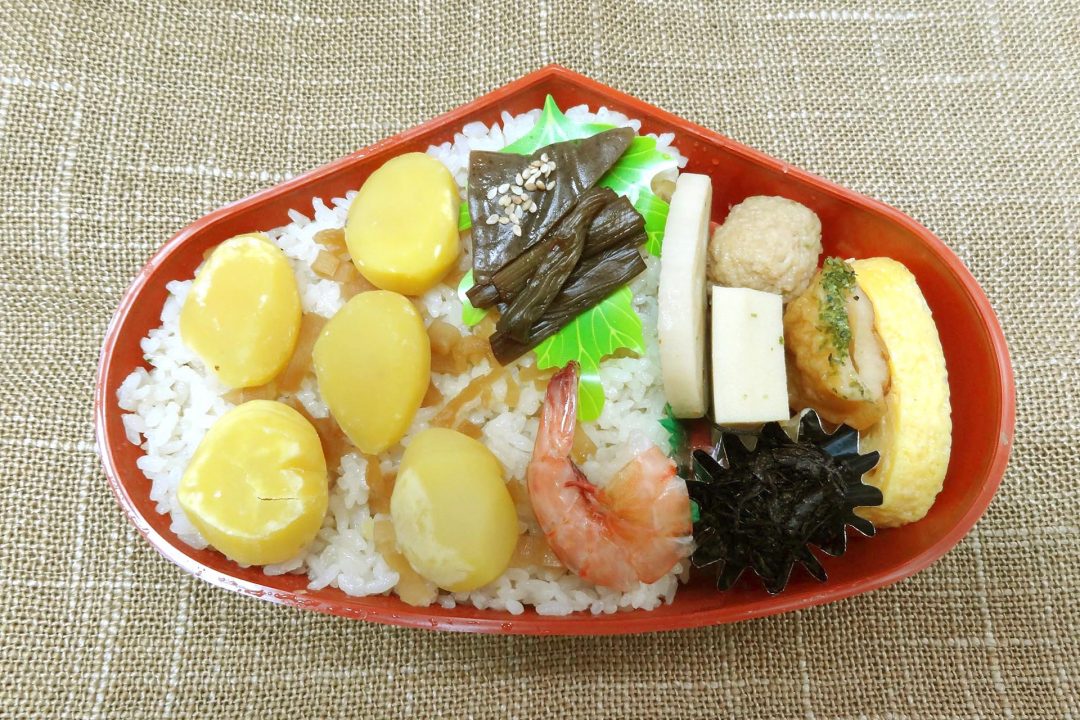 Kurimeshi
A bento sold at Hitoyoshi Station by an old-fashioned street vendor
Closest station

Hisatsu Line, Hitoyoshi Station
Access

Hitoyoshi Station
Opening hours

7:00-19:00

*Sales from the bento street vendor are from 10:00 Mon. to Fri., only when the sightseeing train comes.
Price

1,100 yen (after tax)
Location

300 Naka-aoi-machi, Hitoyoshi, Kumamoto Prefecture
Great Stuff to See and Do!
A wonderful flavor from a region famous for its chestnuts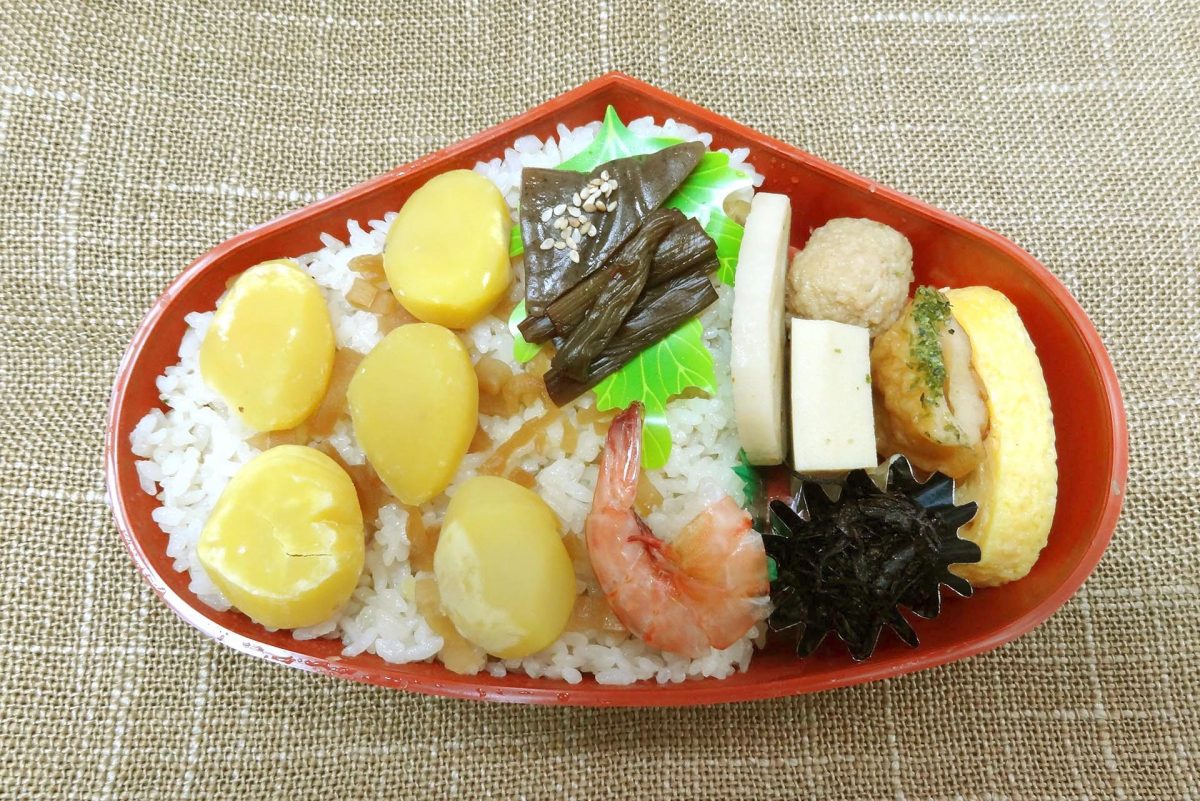 Hitoyoshi is famous among those in the know for its chestnuts. There are many chestnut trees throughout Japan, but there is a legend that their roots lie in Yamae Village in the Hitoyoshi area. "Kurimeshi," meaning rice with chestnuts, is an ekiben station bento box made with the renowned chestnuts of Hitoyoshi. First concocted in 1946, it has become the face of Hitoyoshi Station.
The container shaped like a chestnut immediately catches the eye from the shop. If you open the lid, you'll see large chestnuts nestled atop rice cooked with chicken and kombu stock. The local chestnuts picked in the Kuma region have an inherent sweetness, and the refreshingly savory taste of the rice heightens the flavor of the chestnuts. The rice is mixed with subtly seasoned strips of dried gourd for a delightful variety of texture. It has a simple yet rich flavor. Over this, there are ingredients including shrimp, hijiki seaweed, fuki herb, lotus root, koya tofu, meatballs, and fried egg. They all feature a simple flavor you will never get tired of, with the warmth of a homemade meal. The bento also contains superb kyarabuki soy-preserved sides.
An old-fashioned street vendor, now rarely seen in Japan, sells the bento boxes in the station. You can buy your bento from Mr. Shobu, who has been selling them for many years.