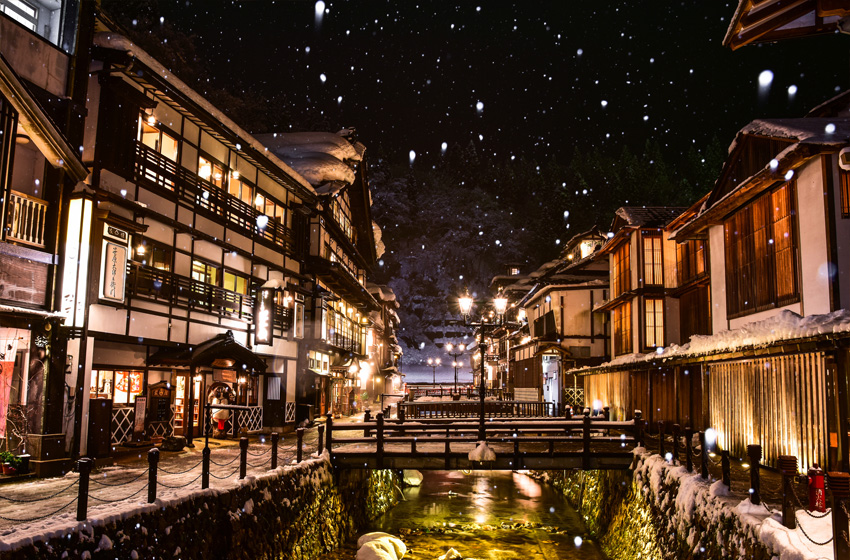 Ginzan Onsen
Ride the Toreiyu Tsubasa train to the historic Ginzan Onsen
Closest station

Yamagata Shinkansen, Yamagata Station
Access

Yamagata Station on the Yamagata Shinkansen → Ou Main Line Express (40 mins) to Oishida Station → Oishida Bus (15 mins) → Change at Obanazawa (40 mins) → Ginzan Onsen
Location

Ginzan, Obanazawa
Great Stuff to See and Do!
Savor uniquely Japanese traditional scenery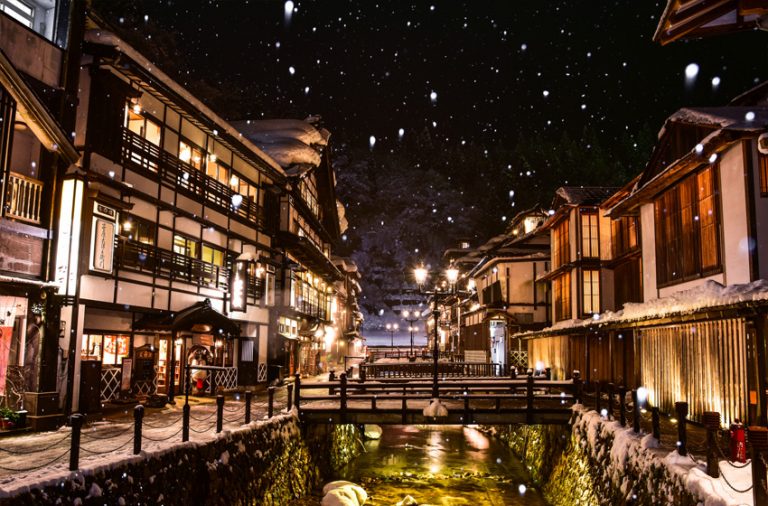 Ginzan Onsen derives its name from the former Nobesawa Silver Mine (ginzan means silver mine in Japanese) that flourished during the early Edo period. Around 1925, during the end of the Taisho period through the early Showa period, multi-story Western-style wooden buildings began to be built along the banks of the Ginzan-gawa River, creating a modern yet classic onsen town with a unique atmosphere.
Refresh yourself with hot spring hopping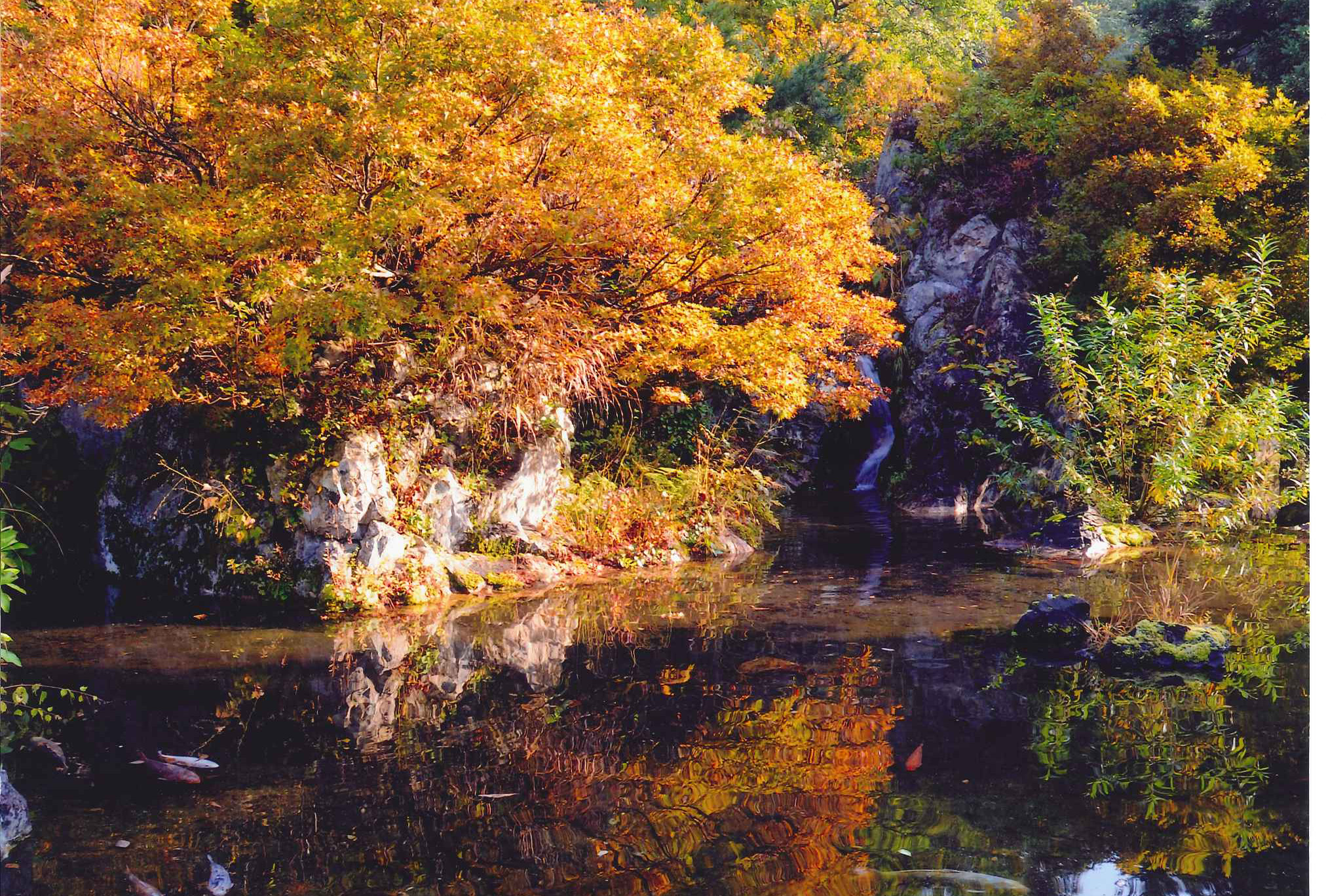 Ginzan Onsen is perfect for washing your fatigue away in hot springs and relaxing amidst nature. A great option is to go on the hot spring hopping course that takes you on a stroll through the onsen town. The photograph shows Chojaike or millionaires' pond, which was so named based on the hopes of people seeking their fortune during Nobesawa Silver Mine's heyday as one of Japan's top three silver mines. It offers exceptional scenery during fall with brilliantly colored foliage. Heal your soul by looking out over its waters where koi and goldfish swim.
*During the period from the first snowfall to Greenery Day (May 4, when mountain-climbing season starts), it is not possible to enter the mountain tunnel areas due to poor ground traction.