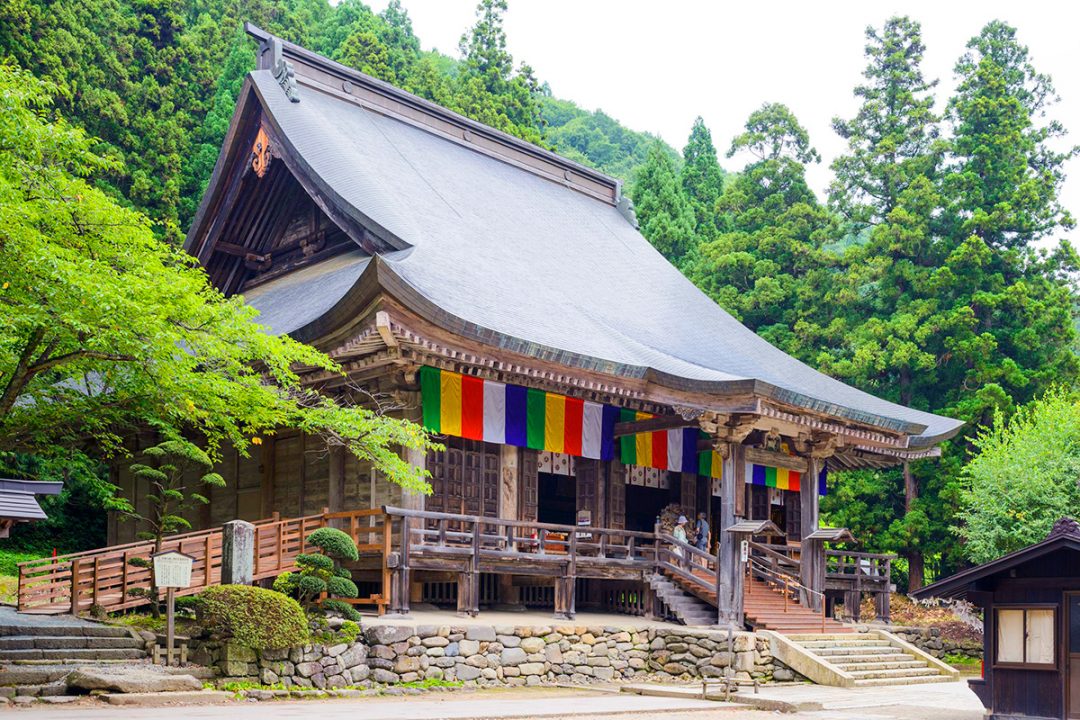 Yama-dera Temple
Ponder the poetry of Matsuo Basho on the picturesque mountaintop
Closest station

Sanzan Line, Yamadera Station
Access

About a 7 minutes' walk from Yamadera Station on the Senzan Line
Opening hours

Yamagata, Yamagata Prefecture
Location

Yamagata, Yamagata Prefecture
Great Stuff to See and Do!
Passion only understood by people who have climbed the mountain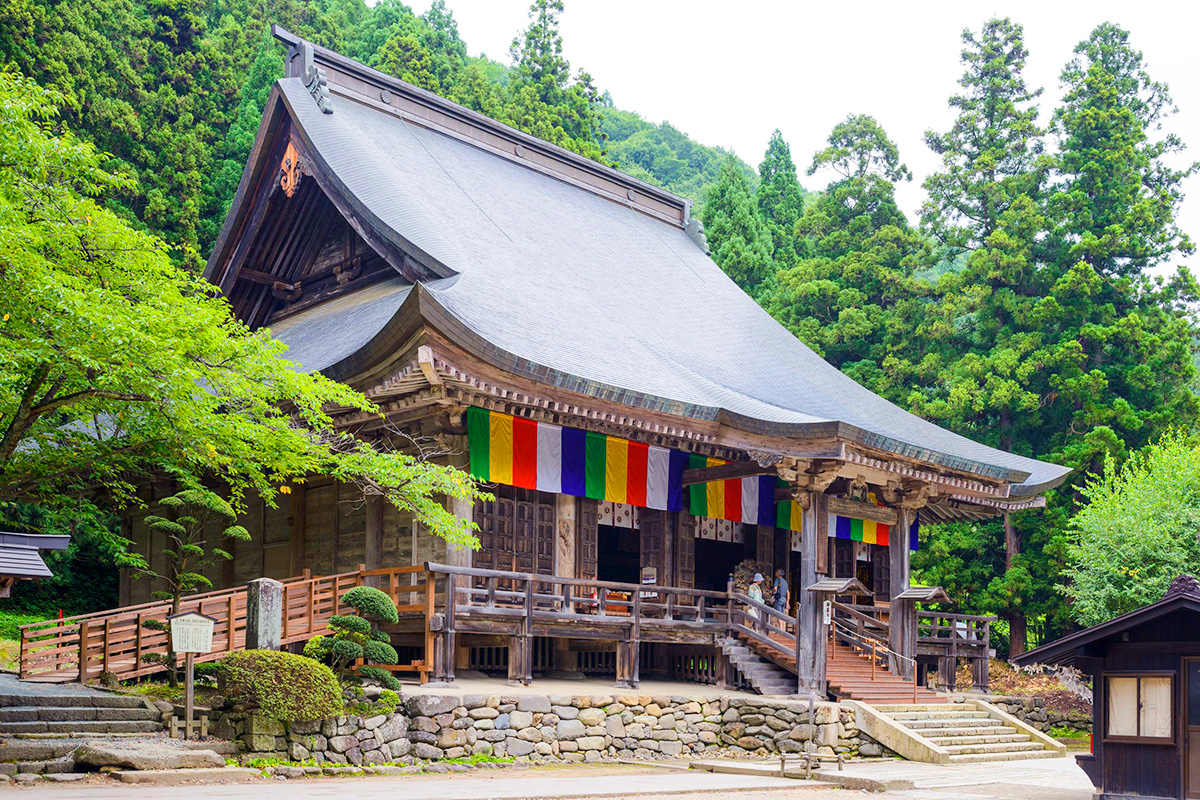 The official name of Yama-dera Temple (which means "mountain temple") is Hoju-san Risshaku-ji Temple. It was opened by Jikaku Daishii Ennin as a temple of the Buddhist Tendai sect via the imperial prayer of Emperor Seiwa in 860.
As you head towards the temple, you are greeted with a magnificent view of a towering cliff dotted with 30 temple buildings both large and small that seem to cling to the mountainside. It is said that Japan's celebrated haiku poet Matsuo Basho visited Yama-dera, where he composed the famous haiku "Ah this silence / sinking into the rocks / the cicada's cry." If you climb the mountain and tour its many highlights, the gorgeous scenery spread out below will take your breath away.
Quietly gather your thoughts in a majestic temple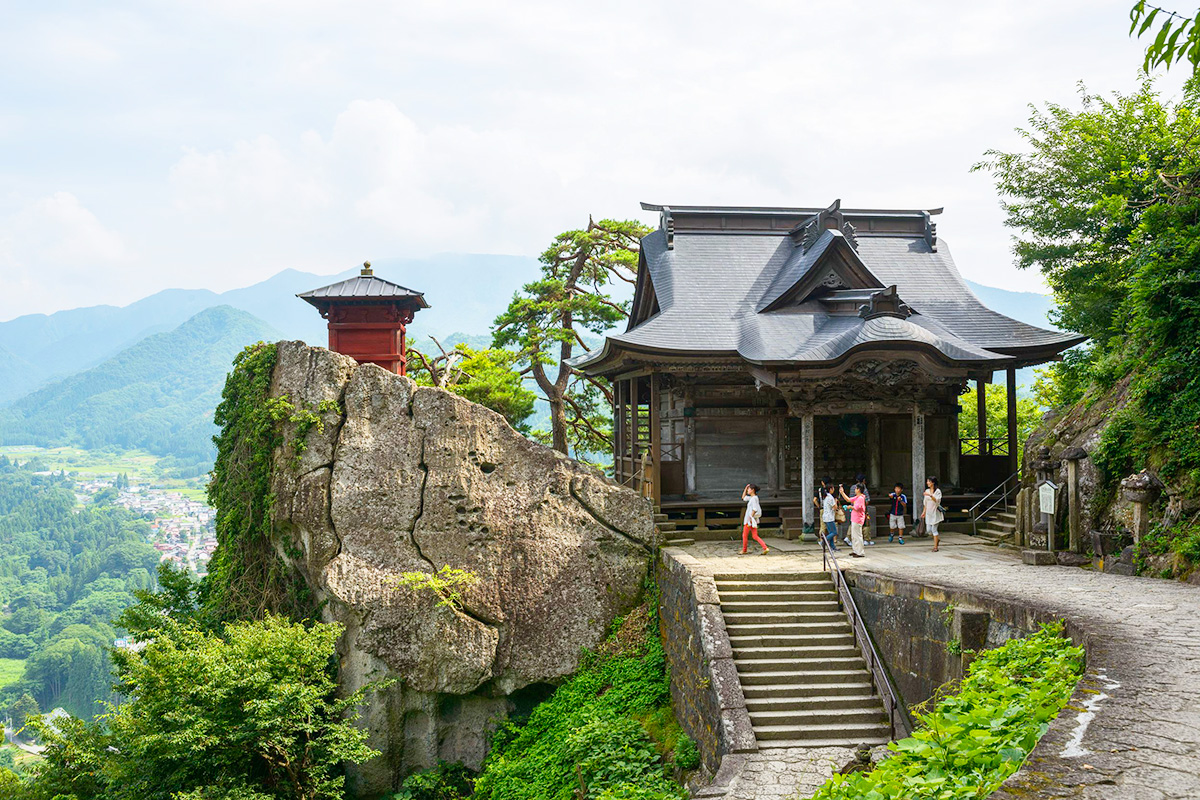 The Kaizan-do temple hall commemorating the temple founder Jikaku Daishii Ennin features a wooden statue enshrining him. The small red Nokyo-do on the left, where you can copy Buddhist sutras, is the oldest building on the mountain.
Enjoy local cuisine made with mountain vegetables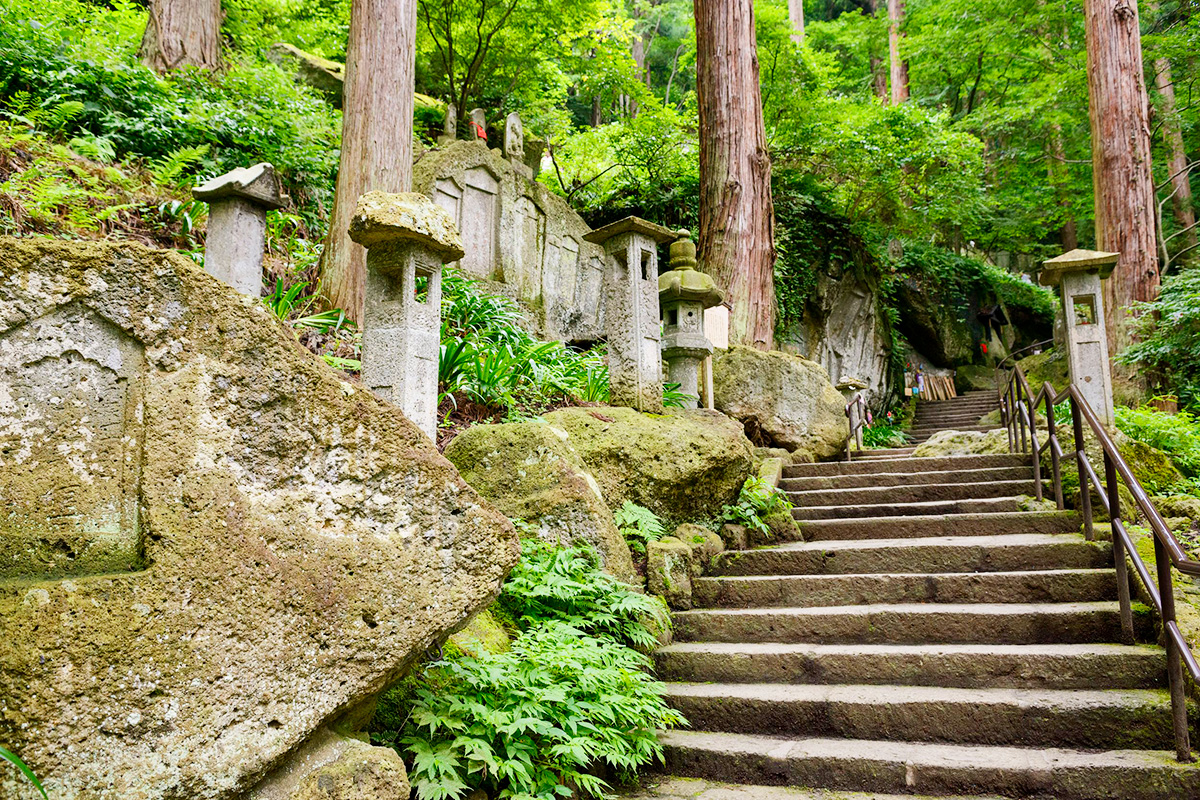 The path leading to the temple is made up of stone steps and it takes about one and a half hours for a roundtrip to the Godai-do Hall at the top of the complex. After walking, refresh yourself with a local specialty such as handmade soba noodles or tama-konnyaku konjac jelly along the road approaching the temple gate.