Matsue Castle
Famous Edo-era castle with a rare tower structure
Closest station

San'in Main line, Matsue Station
Access

After a 10-minute bus ride from JR Matsue Station, get out at the Kencho-mae stop and walk for 5 minutes (or take the Lake Line Bus, get out at Matsue Castle (Ote-mae) and walk for 5 minutes)
Location

1-5 Tono-machi, Matsue, Matsue Prefecture
Opening hours

[Grounds hours]

[Apr. 1 – Sep. 30] 7:00-19:30

[Oct. 1 – Mar. 31] 8:30-17:00

[Castle tower hours]

[Apr. 1 – Sep. 30] 8:30-18:30 (Last entry 18:00)

[Oct. 1 – Mar. 31] 8:30-17:00 (Last entry 16:30)
Closed

Open year-round
Price

[Tower admission]

[Individuals] Adults 670 yen / Children 280 yen

[Groups] Adults 530 yen / Children 220 yen (over 30 people)
Great Stuff to See and Do!
A valuable cultural asset also known as the simple and sturdy Plover Castle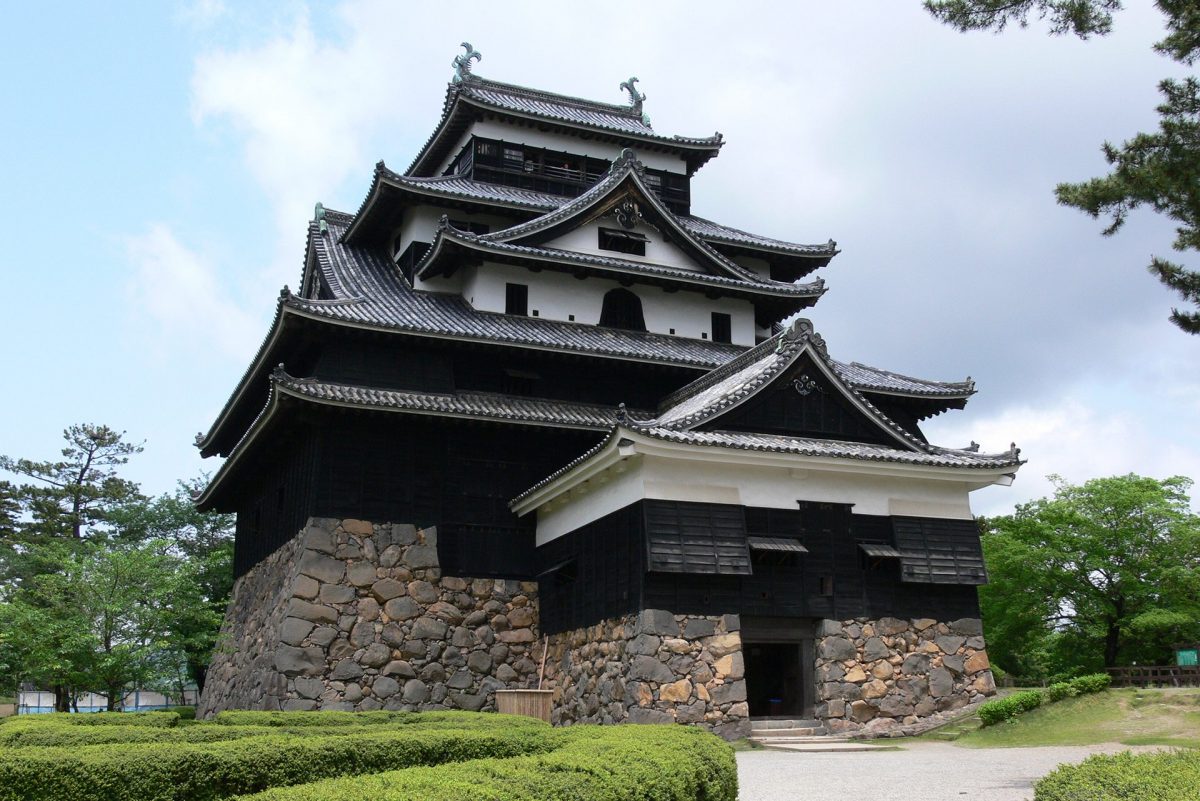 Matsue Castle is the symbol of the castle town of Matsue. It cost 186,000 koku in rice to construct, and is also known as Plover Castle. Matsue Castle is characterized by its Momoyama style of simple and sturdy construction with a watchtower and shitami itabari wooden board siding with battens. Its castle tower is one of the 12 remaining in Japan, and is the only castle tower still standing in the San'in Region. It was designated as a National Treasure in July 2015.
Yoshiharu Horio, the founder of the Matsue domain, built the castle over a period of five years from 1607 to 1611. The castle tower is a watchtower about 30 meters high and is constructed in four sections with five floors and a cellar. Its south-facing tsukeyagura connecting tower serves as the entrance and has a cellar within its foundation stone wall with a warehouse for provisions, a salt cellar, and a large well. It has six ishi-otoshi openings to throw stones out of on the second floor, and its outer wall is largely dark, thick wooden board siding with battens.
The castle was built soon after the end of the Battle of Sekigahara, a decisive battle between eastern and western Japan in 1600, and was given the name Plover Castle, in contrast to Himeji Castle in Hyogo Prefecture which was also known as White Heron Castle. The castle has exceptional commanding views, featuring fukuro-hazama holes and eyeholes as well as a tengu no ma on the top floor that makes it possible to keep watch from all angles without any blind spots.
All the more beautiful enveloped by cherry blossoms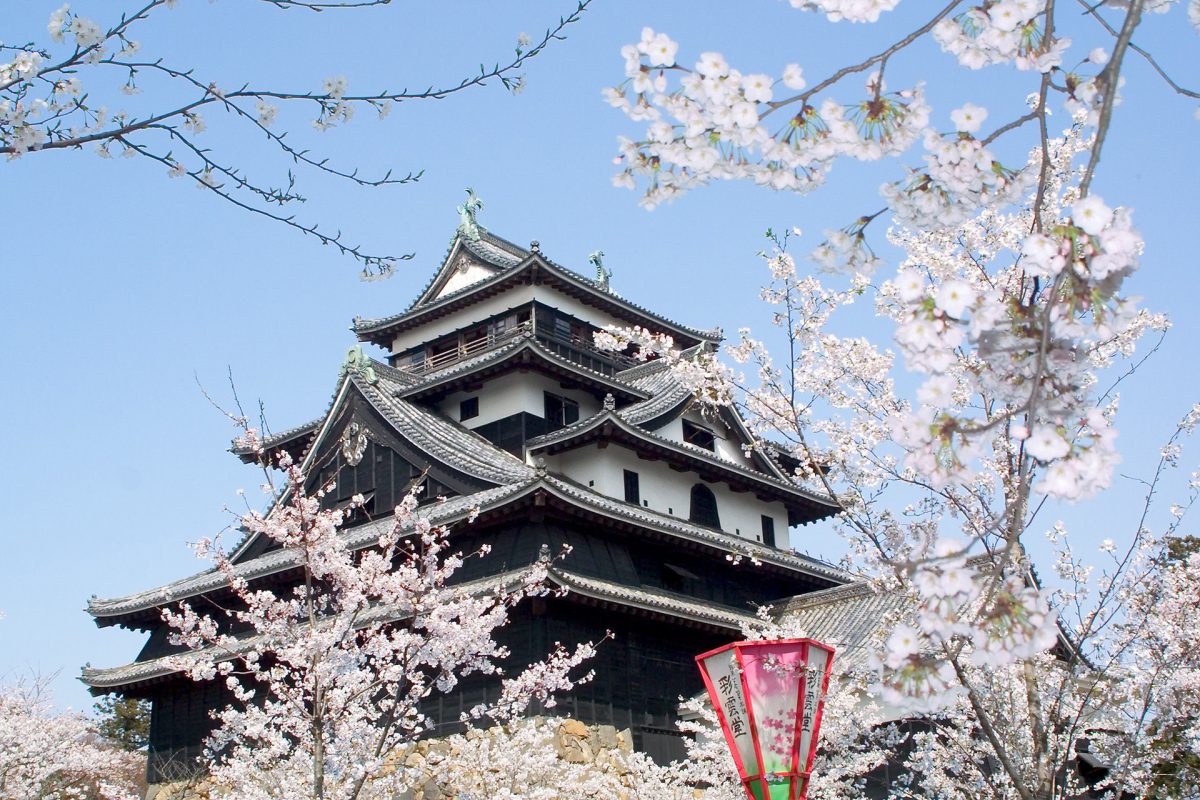 In addition, Matsue Shiroyama Park is famous for its cherry blossoms, and was selected as one of Japan's top 100 cherry blossom spots. In spring, the park boasts about 200 cherry trees in full bloom including Someiyoshino cherry trees, double-flowered cherry trees, and weeping cheery trees.