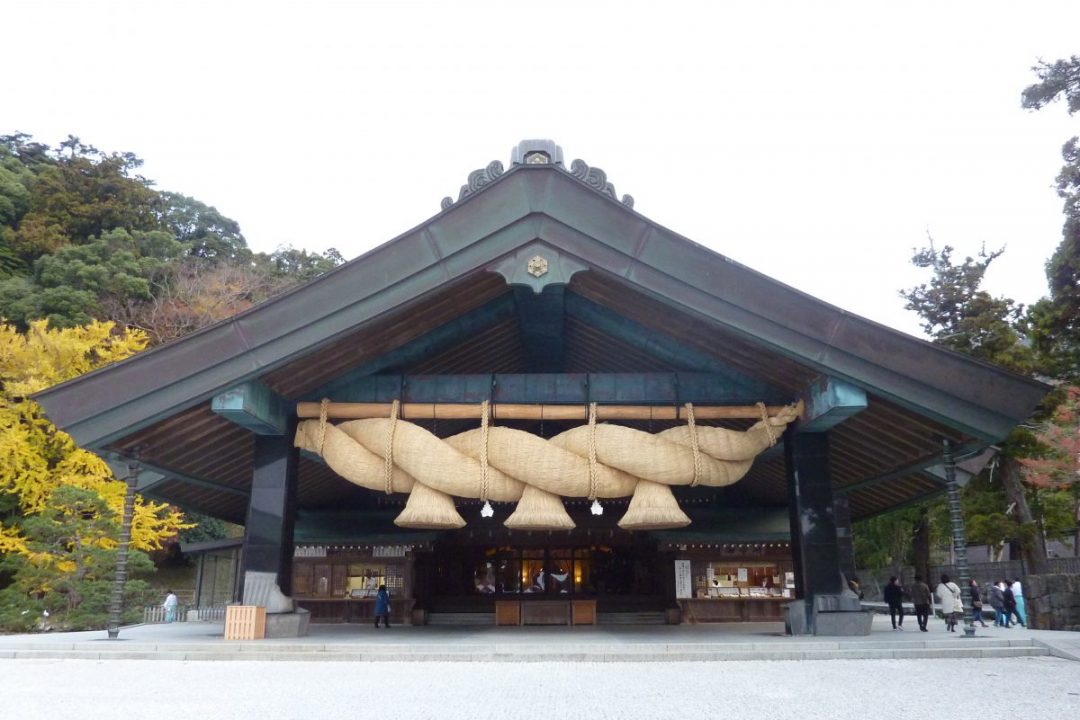 Izumo Grand Shrine
A Shinto shrine symbolized by its grand shimenawa sacred rope
Closest station

San'in Main Line, Izumoshi Station
Access

From JR Izumoshi Station, take the Ichibata Bus toward "Izumo-taisha" or "Izumo-taisha/Hinomisaki," get out at the "Seimon-mae" stop or the "Izumo-taisha" stop and then walk about 1 minute.
Location

195 Taisha-cho Kizukihigashi, Izumo, Shimane Prefecture
Opening hours

Omamori amulet office: 6:00-20:00
For security reasons, from 16:30 it is not possible to go north of Juku-sha Shrine.

Regular holidays: Open year-round
Great Stuff to See and Do!
Cleanse your mind and body in the shrine's dignified atmosphere and enveloping silence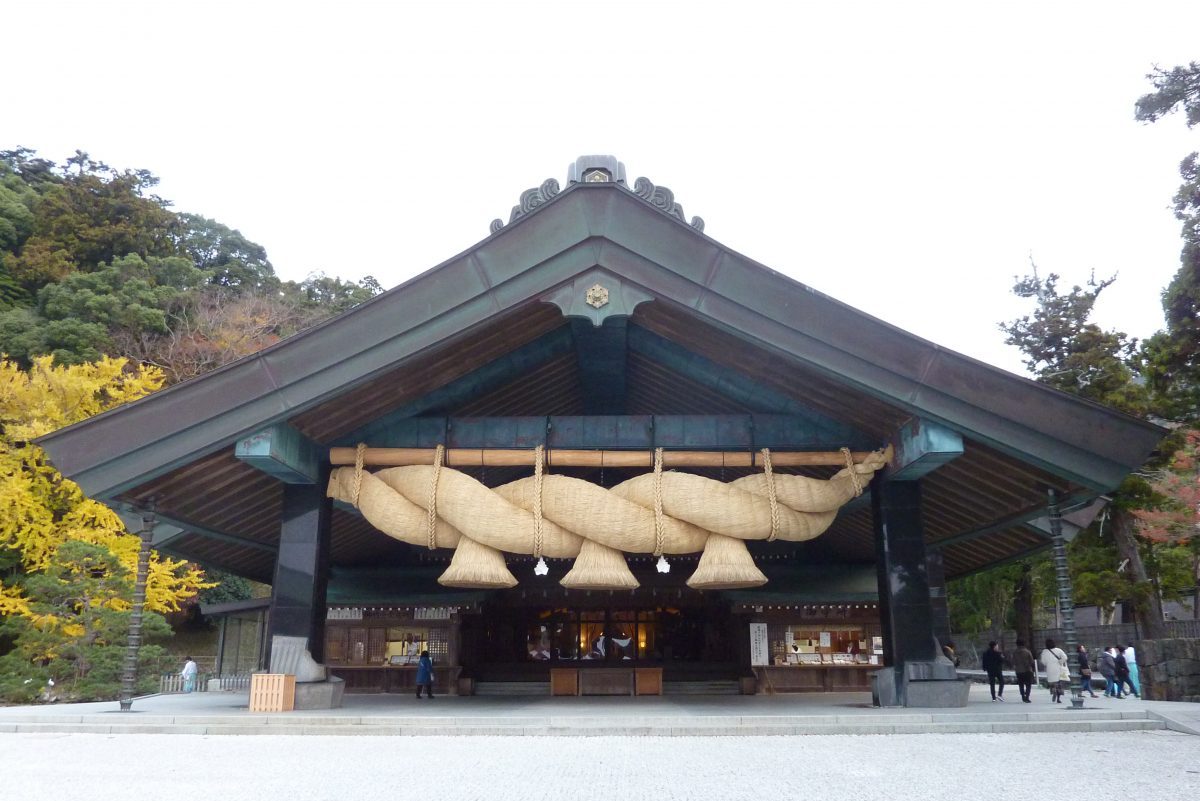 Izumo Grand Shrine, renowned for its gods of matchmaking and good fortune, is so old that its establishment was inscribed in the Kojiki (The Records of Ancient Matters), Japan's oldest history book. It was called Kizuki-taisha Grand Shrine until the early Meiji period.
O-kuninushi-no-okami, known as Okuni-sama, is the main enshrined deity and is written about in the legend of Kuniyuzuri in the Kojiki, in which O-kuninushi-no-okami transferred land to Amaterasu-omikami, the goddess of the heavens, and the Ame-no-hisumi-no-miya that was constructed at the time was the beginning of Izumo Grand Shrine.※The picture is Kagura Hall
Home of the gods of yore and inscribed in Japan's oldest history book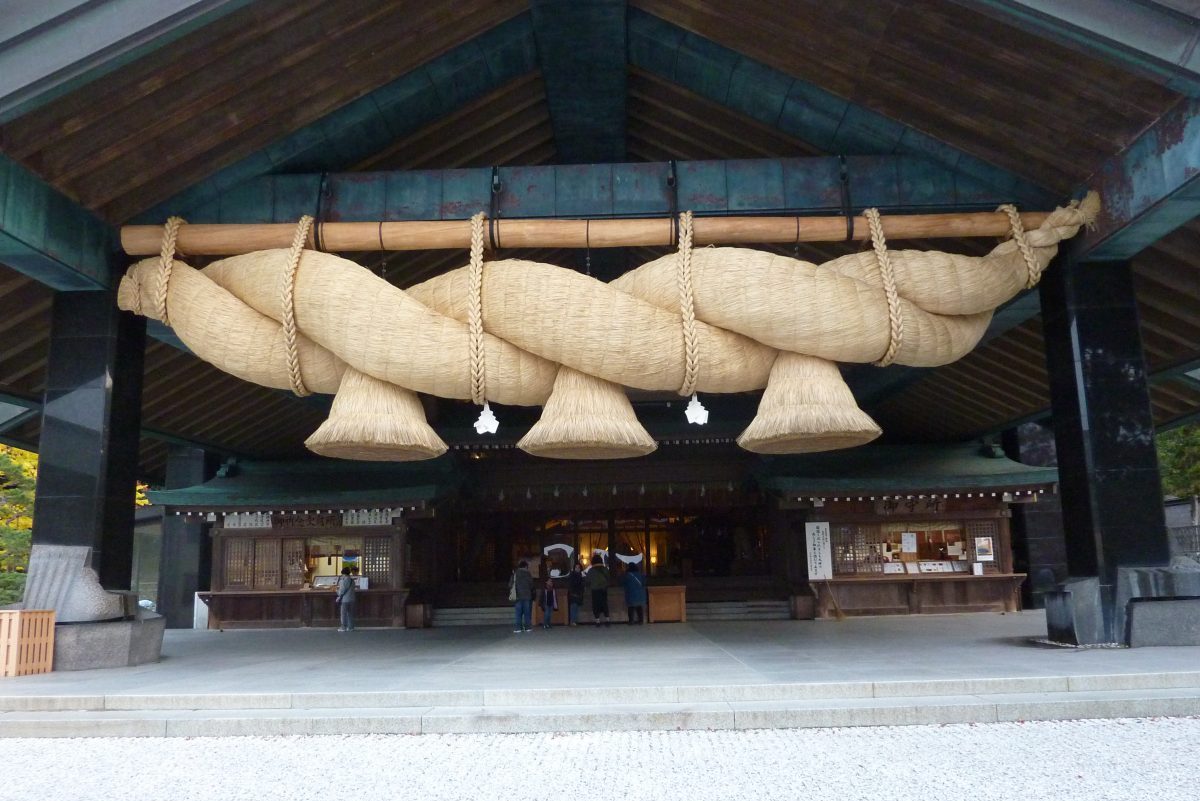 Izumo Grand Shrine contains a famous large shimenawa sacred rope. Shinto shrines generally have shimenawa that are woven starting from the right side and ending on the left side, but Izumo Grand Shrine is characterized by its shimenawa that has been the opposite since ancient times. Shimenawa are stretched around areas within the shrine such as the temizuya ritual cleansing area, the romon tower gate, the main shrine building, and front shrine, and indicate sacred areas.※The picture is Kagura Hall
A spirituality that will undoubtedly remain in the hearts of visitors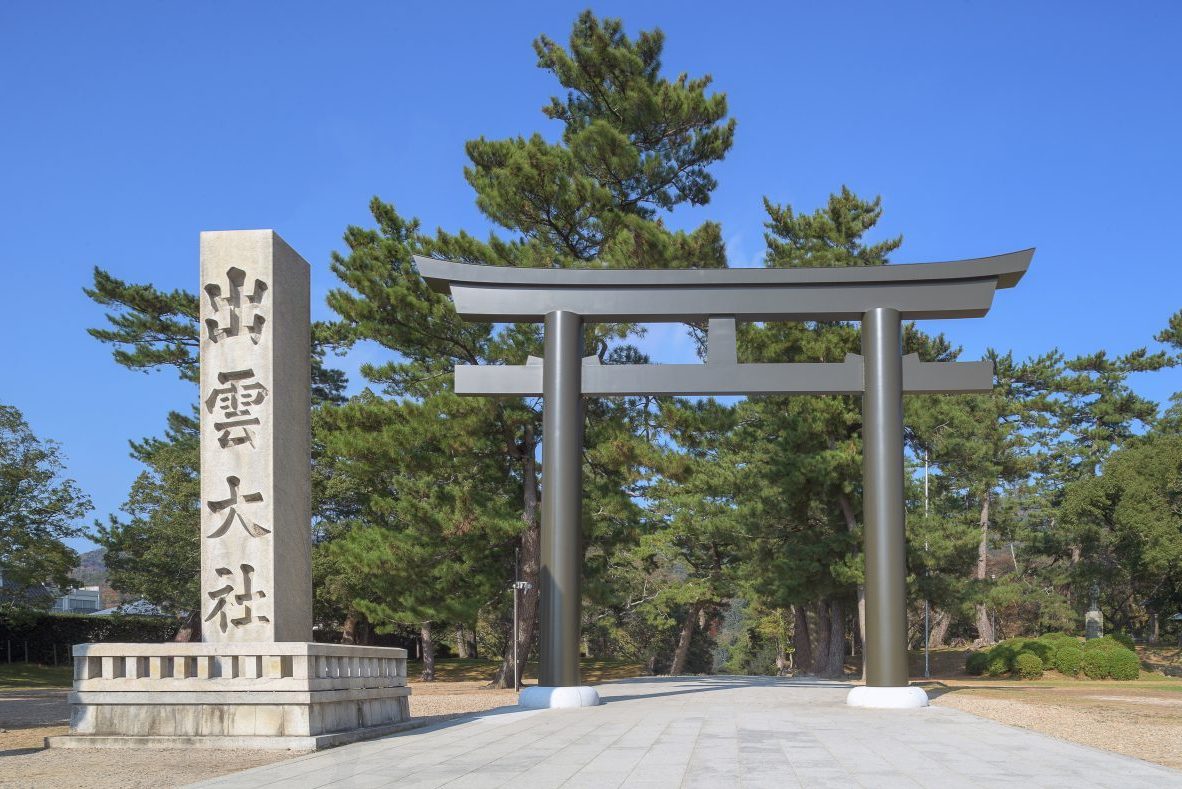 October is known as kaminazuki in the old Japanese lunar calendar, and it is said that all eight million kami gods from around Japan gather at the land of Izumo. 72 religious festivals are held throughout the year at Izumo Grand Shrine, including the Kamiari Festival when the gods are said to gather.
Izumo Grand Shrine has recently garnered attention for being a "power spot" with spiritual power. Come and experience the sacred atmosphere.