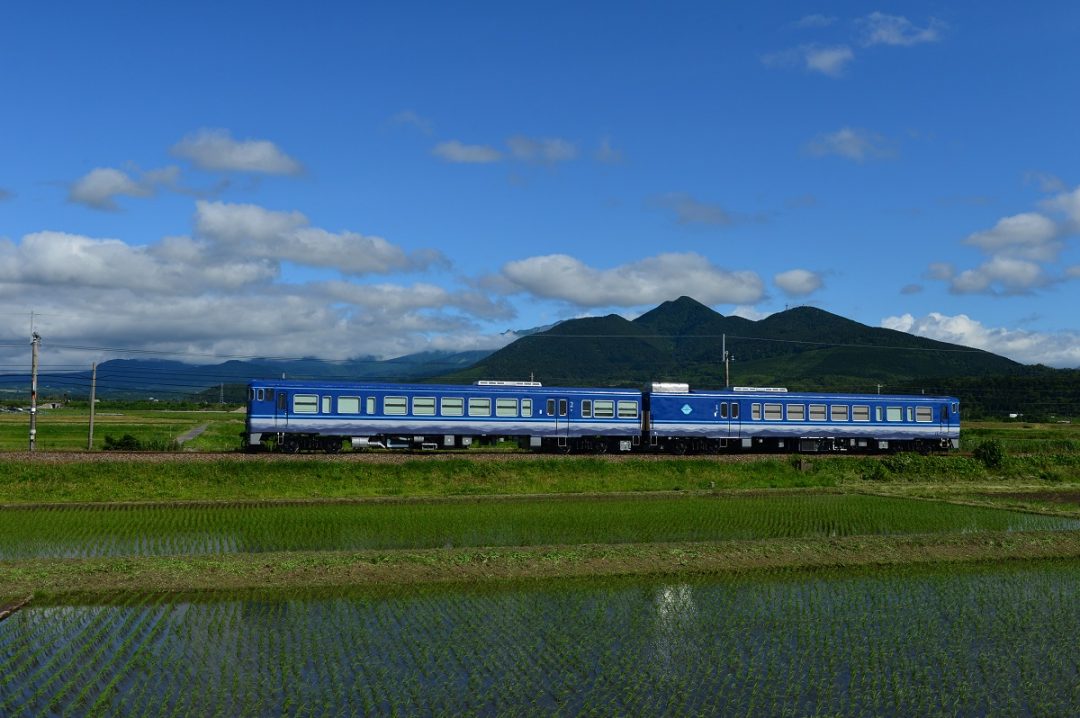 Ametsuchi
A sightseeing train derived from the legends of the San'in Region
Main route

Tottori Station – Izumoshi Station
Route map
Popular spots & gourmet
The Story Behind The Train
A beautiful train where you can follow unspoiled Japanese scenery and experience traditional crafts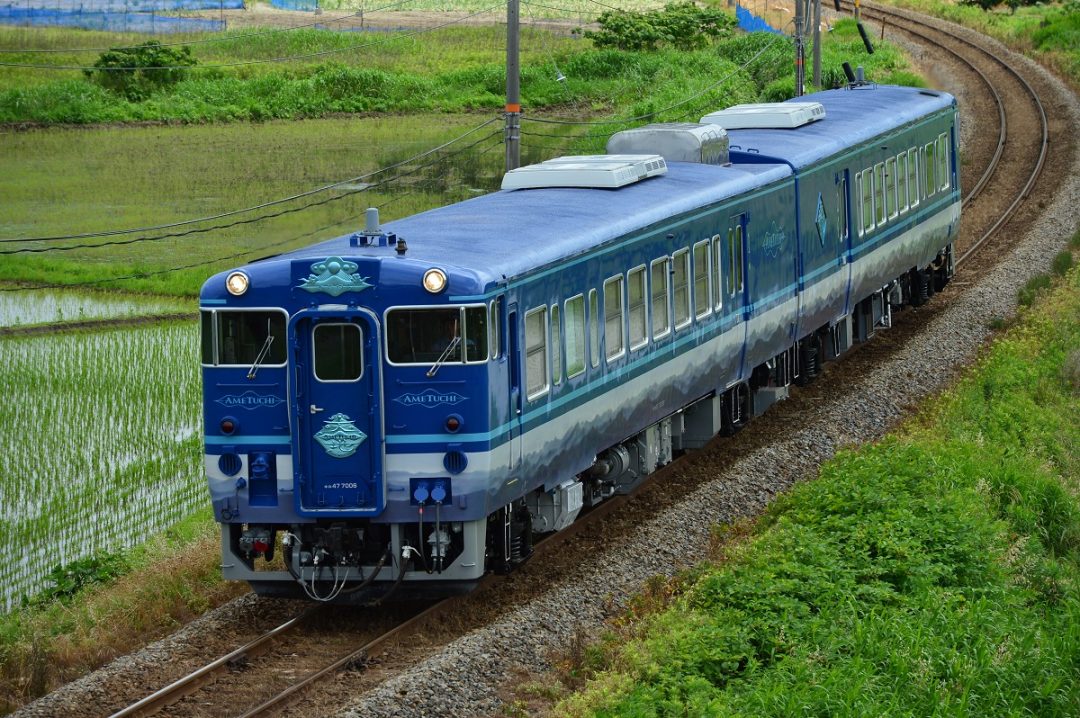 Ametsuchi is a sightseeing train that debuted in 2018 and runs between Tottori Station and Izumoshi Station.
The train name Ametsuchi (heaven and earth) derives from the line "In the beginning of heaven and earth" from the Kojiki (The Record of Ancient Matters), Japan's oldest history book, which contains many legends set in the San'in Region.
The exterior design uses nature and legends as motifs and depicts the beautiful sky and sea of the San'in Region, the lovely mountain ranges, and hamon patterns for Japanese swords associated with tatara ironmaking.
The interior design features a plain wood feel with wood-grain panels, and the colors of the walls and floor represent the San'in Region mountains and the Sea of Japan. The interior is decorated with local crafts for a design that leverages the materials of the San'in Region.
An old yet new Japanese experience enveloped in the grandeur of nature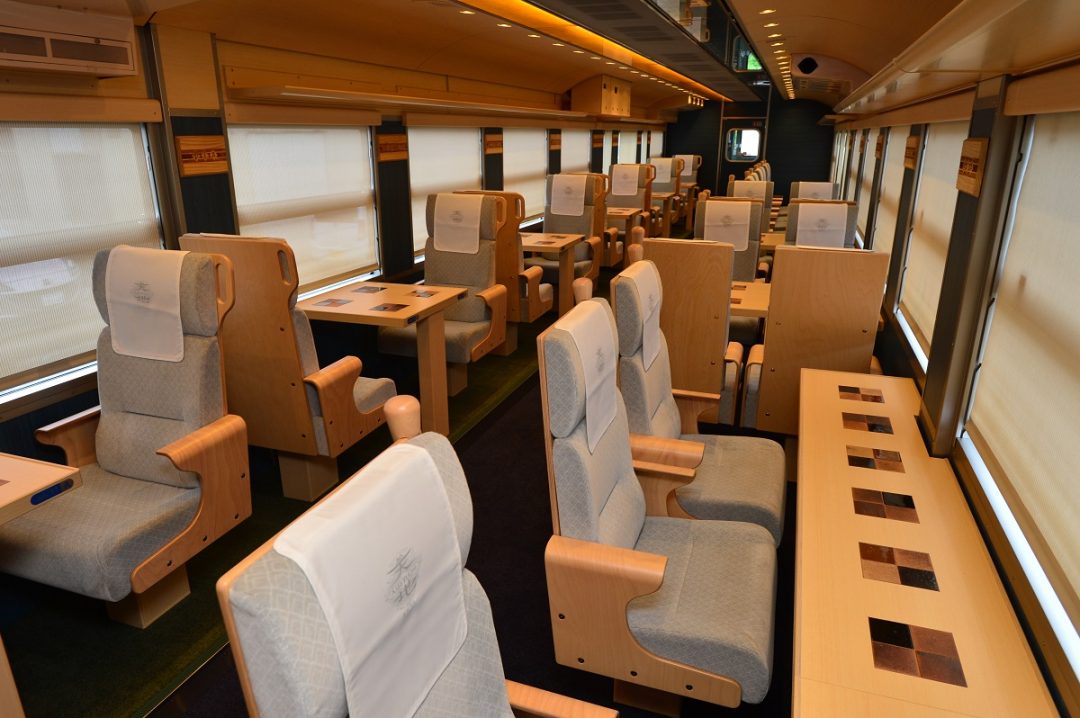 The train runs slower at the highlights of Mount Daisen, Lake Shinji-ko, the Hii-kawa River, and the Sea of Japan, allowing passengers to savor the beautiful and unique San'in scenery from the windows.
In addition to abundant nature, the San'in Region is also home to the roots of various forms of Japanese culture including Shinto shrines, sake, kabuki, and sumo wrestling, and is the birthplace of many legends. The design concept of the train interior is "Native Japanese" based on this nature and the roots of Japan, setting the stage for a journey of unique San'in discovery of the "old yet new Japan."