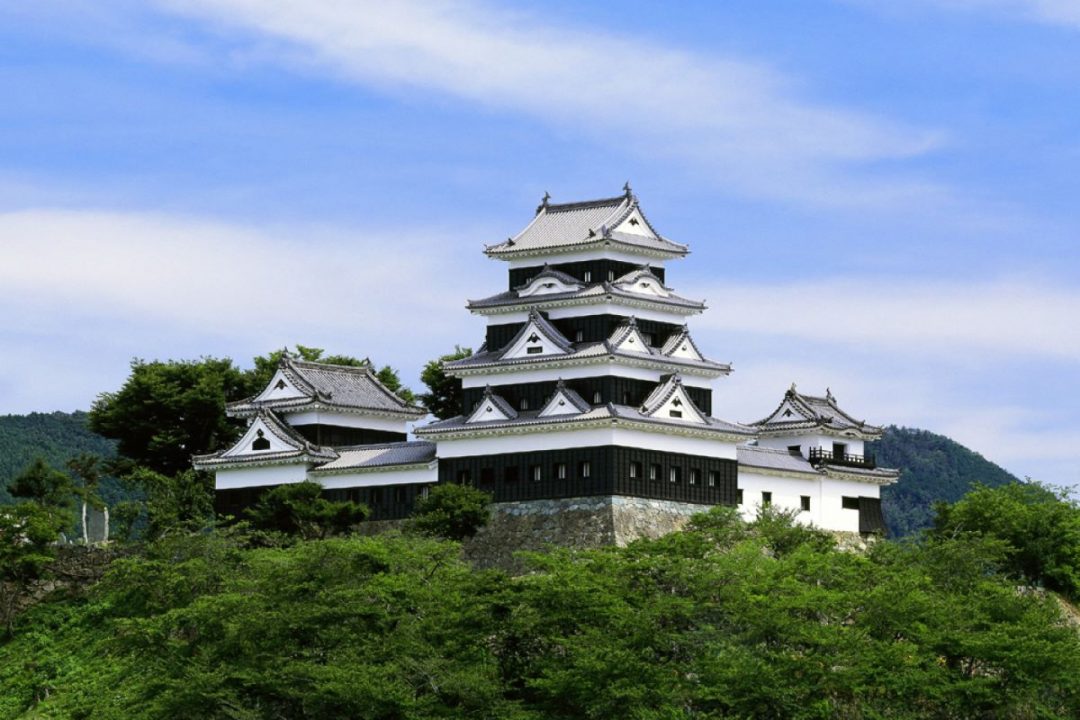 Ozu Castle
A picturesque Japanese image of a Castle on the banks of the Hiji River
Closest station

JR Iyo-Ozu Station
Access

Take the city circulator bus for around 10 minutes to the Ozujo-mae (Ozu Castle) bus stop from Iyo-Ozu Station, JR Yosan Line, then walk around 5 minutes from the bus stop.

Around 10 minutes by taxi from Iyo-Ozu Station, JR Yosan Line.

Around 30 minutes' walk from Iyo-Ozu Station, JR Yosan Line.
Location

903 Ozu, Ozu-shi, Ehime
Opening hours

9:00-17:00 (Last admission: 16:30)
Dates closed

Open year round
Admission

Adult 550 yen, Child (Under 16) 220 yen

Set tickets for Ozu Castle and Garyu Sanso: Adults 880 yen, Child (Under 16) 330 yen

Set tickets for Ozu Castle, Garyu Sanso and Bansenso: Adult 1,100 yen, Child (Under 16) 440 yen
Great Stuff to See and Do!
Its modern appearance features contrasts of black and white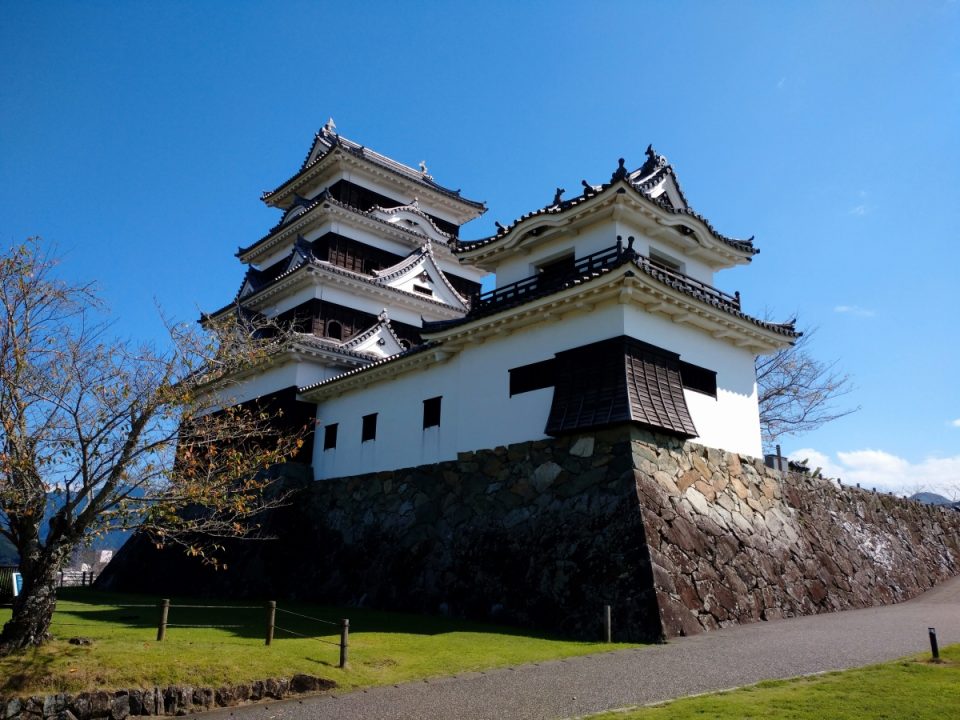 Situated on the banks of the beautiful Hiji River, with its many twists and turns, amid a classic Japanese riverside landscape, is Ozu Castle. Originally built at the end of the Kamakura period (1185-1333), numerous warlords developed the castle and surrounding town until the Edo period (1603-1868).
Many of the buildings, including the castle tower, were demolished during the Meiji period (1868-1912), but the wooden castle tower was restored in 2004 thanks to the enthusiasm of local residents.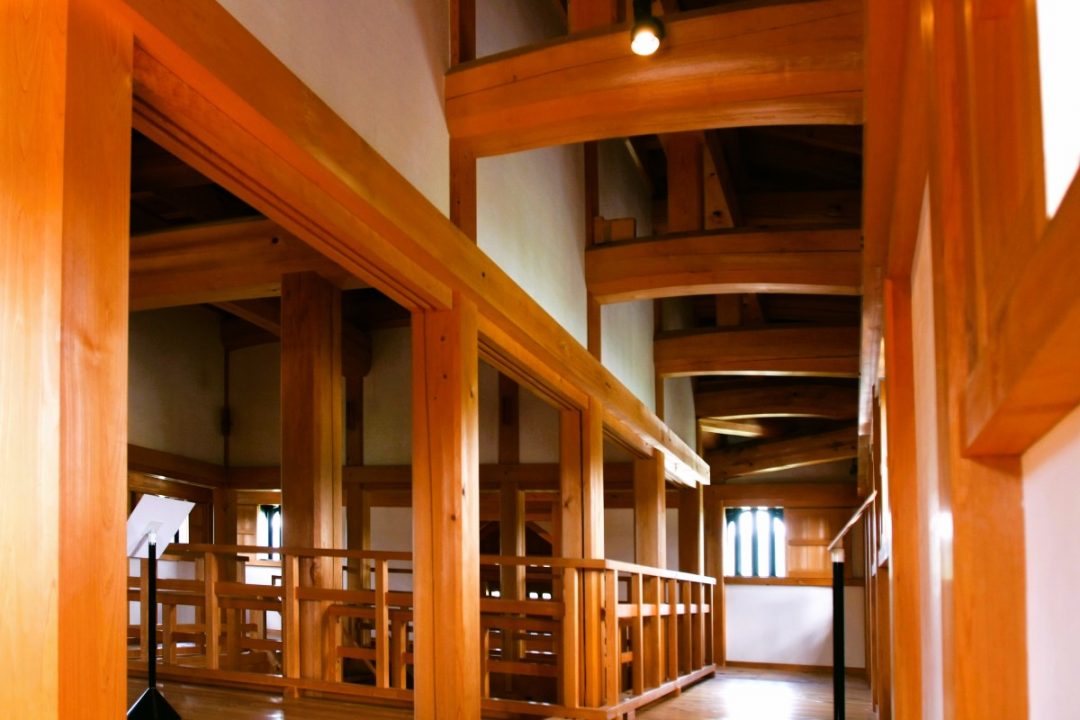 The castle tower stands out with its modern contrast of black and white, as well as its magnificent interior structure and wooden framework. Visitors will be struck by the dynamic beauty of Japanese architecture and craftsmanship on display through the assembled thick timbers.
A relaxing stroll through the castle, where four turrets built in the Edo period still exist, will take you on a trip through Japanese history.
A unique chance to feel like a castle lord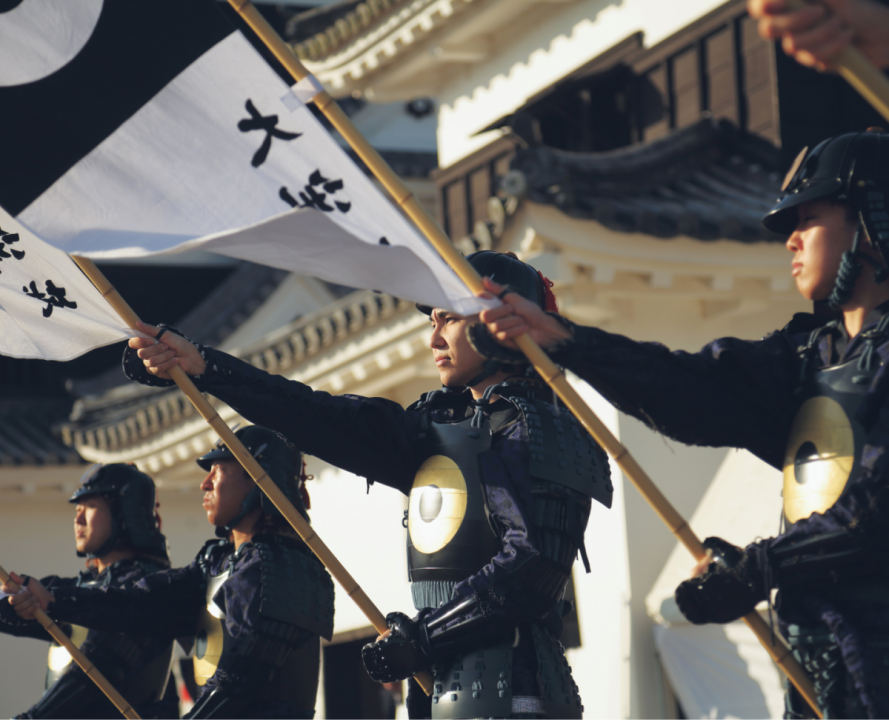 Ozu Castle offers visitors a unique opportunity to have a "castle experience." Ozu Castle Stay is an accommodation plan that allows guests to rent the entire castle and enjoy Japanese cuisine that puts a modern twist on authentic dishes that would have been served to castle guests during the Edo period.
In addition, a public demonstration of Edo-period gun firing techniques is held once a month by a firearm squad. Real matchlock rifles are used, creating astonishingly powerful sounds that reverberate through each person.
On Saturdays, Sundays, and holidays, when the sightseeing train Iyonada Monogatari passes the railroad bridge over the Hiji River, visitors to Ozu Castle can welcome the train by waving the banners of warlords in the style of the Warring States period.
Anyone can participate for free, so why not enjoy taking part in the festive atmosphere?