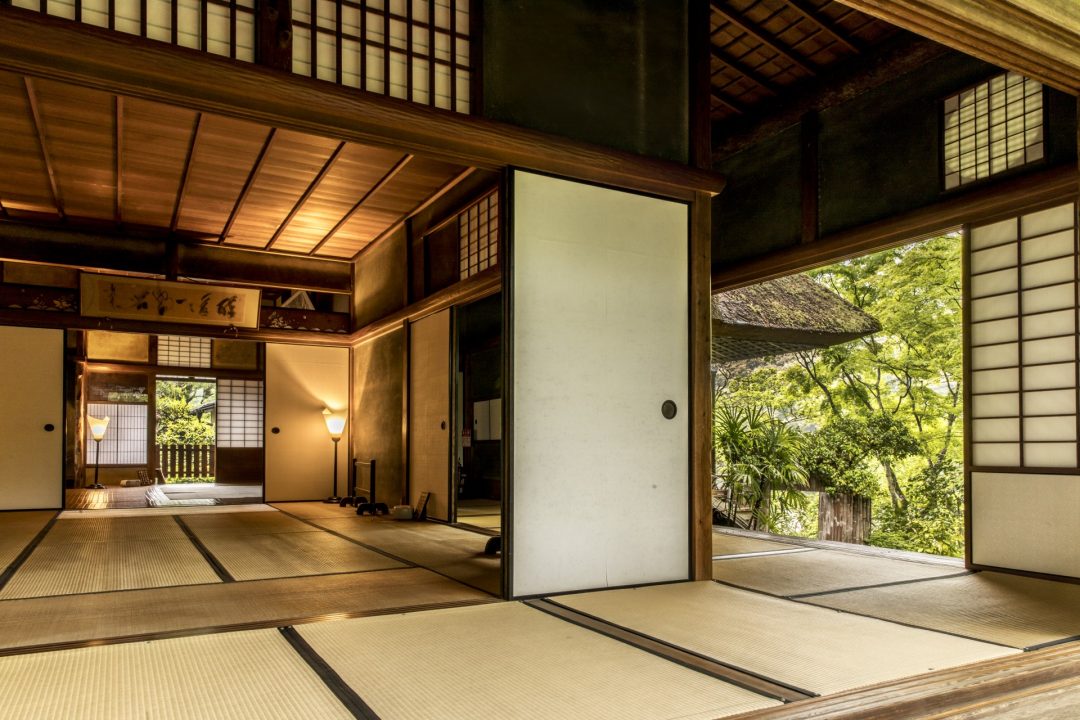 Garyu Sanso
A beautiful villa and Japanese garden overlooking the most scenic spot in Ozu
Closest station

JR Iyo-Ozu Station
Access

Around 5 minutes by taxi from Iyo-Ozu Station, JR Yosan Line

Around 20 minutes' walk from Iyo-Ozu Station, JR Yosan Line
Location

411-2 Ozu, Ozu-shi, Ehime
Opening hours

9:00-17:00 (Last admission: 16:30)
Admission

Adult 550 yen, Children (Under 16) 220 yen

Set tickets for Garyu Sanso and Ozu Castle: Adult 880 yen, Children (Under 16) 330 yen
Great Stuff to See and Do!
It started out as a garden built by a warlord's senior vassal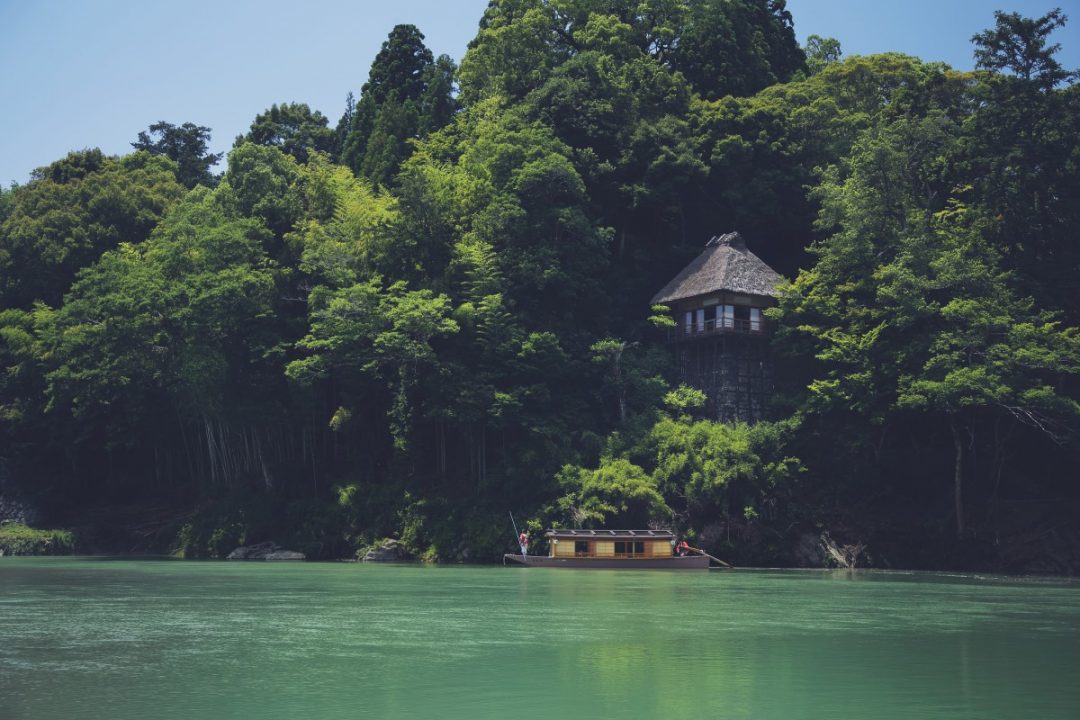 This Japanese sukiya-zukuri (sukiya-style architecture) villa and garden overlook Garyu-buchi, one of the most picturesque spots in Ozu.
The site dates back to around 430 years ago. It started out as a vast garden built by Kanbee Watanabe, a senior vassal of the warlord Takatora Todo, who ruled over the Ozu domain (present-day Ozu City and its vicinity).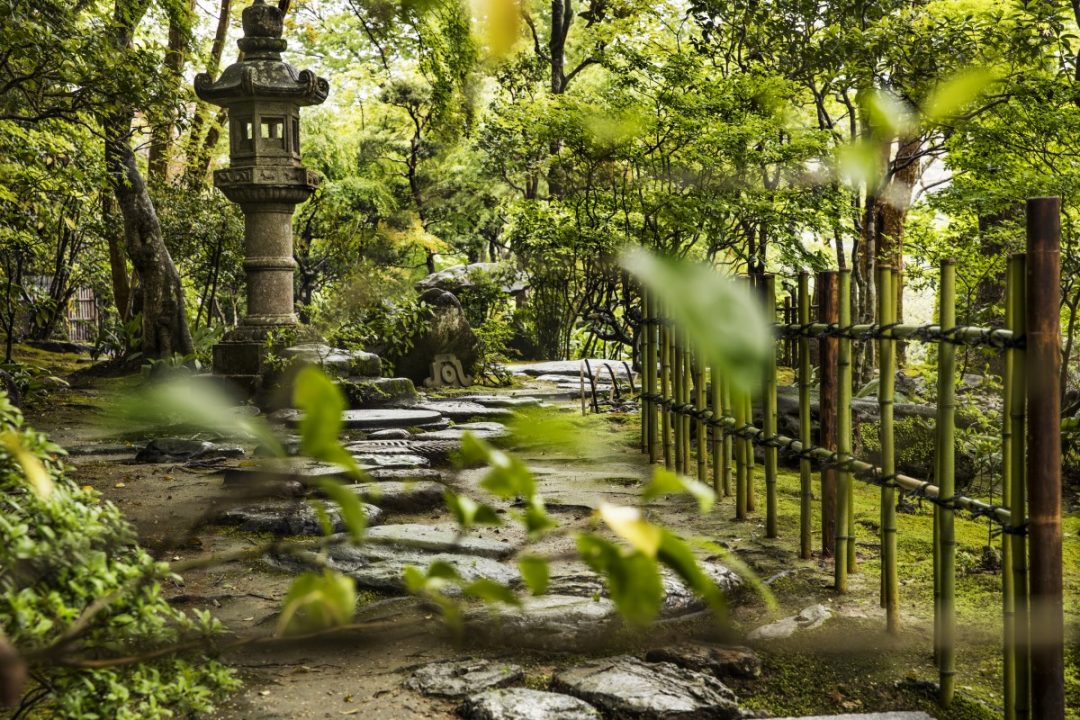 Later, Torajiro Kochi, a merchant from Ozu who made a fortune in the Japanese wax trade during the Meiji period, spent 10 years building the villa and giving it the beautiful appearance it has today.
At Garyu Sanso, there are three distinctive teahouses that have various characteristics: Garyu-in, Chishi-an, and Furo-an. The Japanese garden, with the picturesque Hiji River and Mt. Tomisu in the background, provides the perfect setting for spending a peaceful moment of tranquility.
A masterpiece of sukiya-zukuri that integrates Japanese aesthetic sensibilities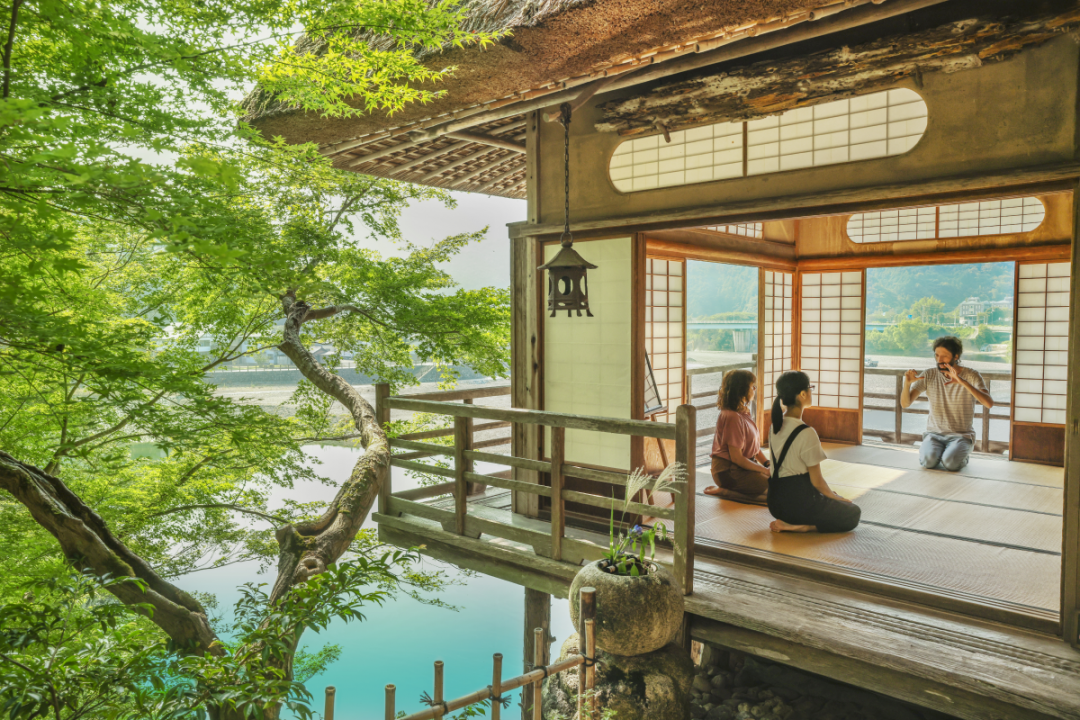 While these teahouses are noted for their informal and unrestricted design, they were built based on sukiya-zukuri, a traditional Japanese architectural style that incorporates the building methods and designs used in tea-ceremony room architecture.
Torajiro poured his greatest passion into Garyu-in, with its quaint, mossy thatched roof. The rich variety of craftsmanship and design found in its three rooms—Seisui-no-ma, Isshi-no-ma, and Kagetsu-no-ma—are a distillation of Japanese beauty. Looking closely at the details within each room will let you discover the care and emotion that the craftsmen put into their work.
The Furo-an, which was constructed above the Garyu-buchi of the Hiji River, is a one-of-a-kind building designed to resemble a boat. The picturesque view of the river below makes visitors feel as though they are on a pleasure cruise.