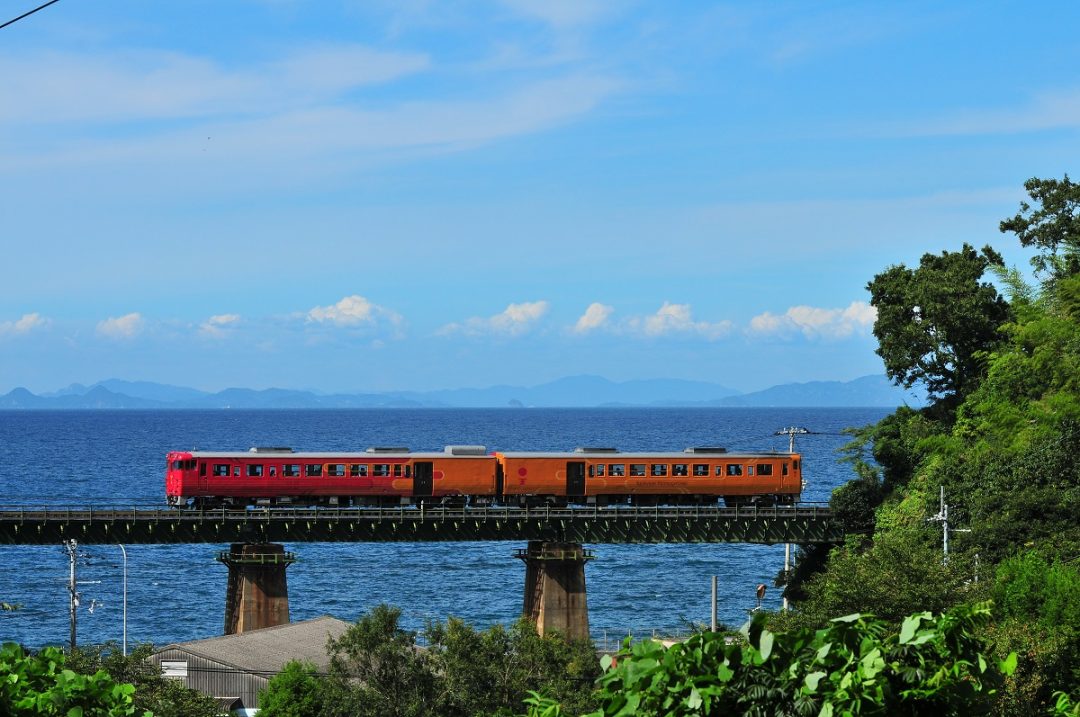 Iyonada Monogatari
Sightseeing train along the Seto Inland Sea
Main route

Matsuyama Station – Iyo-Ozu/Yawatahama Station
Route map
Popular spots & gourmet
The Story Behind The Train
A relaxing seaside journey with excellent views
The Iyonada Monogatari traverses the Sea of Iyo-nada route between Iyo City and Iyo-Ozu on the Yosan Line and around the Seto Inland Sea, offering stunning views of the pristine surrounding scenery. It connects Matsuyama Station with Iyo-Ozu Station and Yawatahama Station, and was designed with three concepts in mind: "retro-modern," "appeal of the sea," and "leisurely time.
Red and gold cars with modern interiors
The exterior of Car No. 1 is madder red, reminiscent of sunsets over the Iyo Sea, while the exterior of Car No. 2 is gold, intended to express the brilliance of the sun and citrus fruits. The interior of both cars incorporates a modern design that strikes a balance between Japanese and Western sensibilities, creating a relaxed and comfortable space. The cars contain three types of seating: observation seats on the side facing the sea, face-to-face seats for couples, and box seats for four in the car's corners.
Reserve a special meal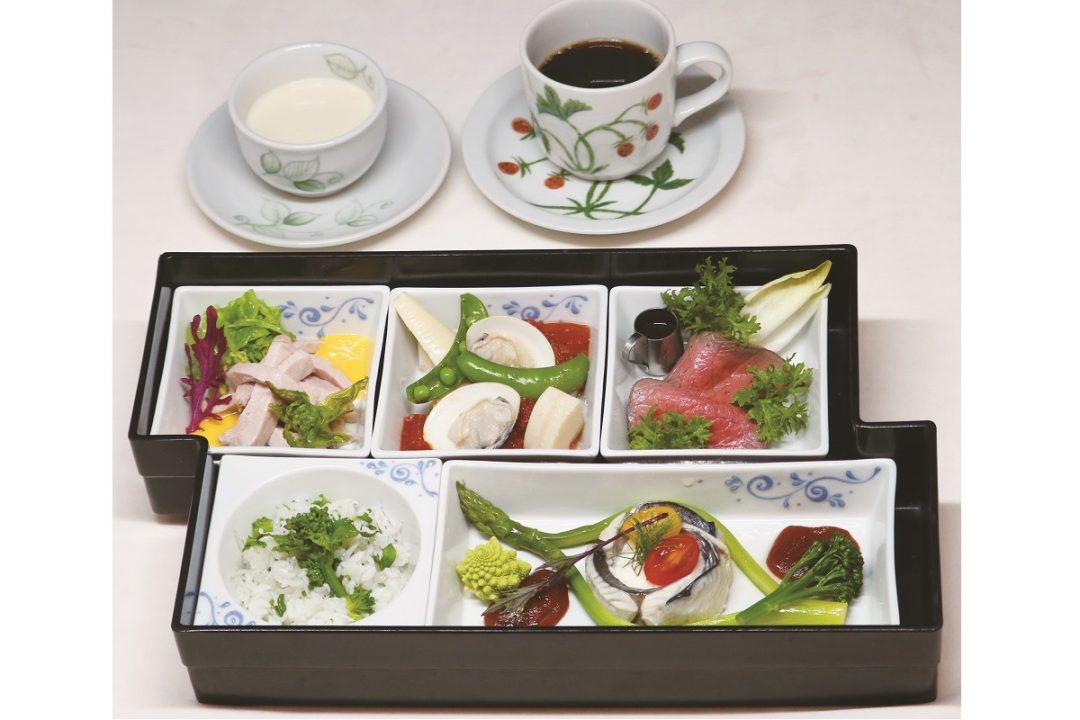 There is a chic dining bar in Car No. 2, where passengers can purchase drinks and snacks. It also prepares special meals that are developed in collaboration with restaurants and other establishments along the Yosan Line (reservation needed).
A warm welcome from Yosan Line locals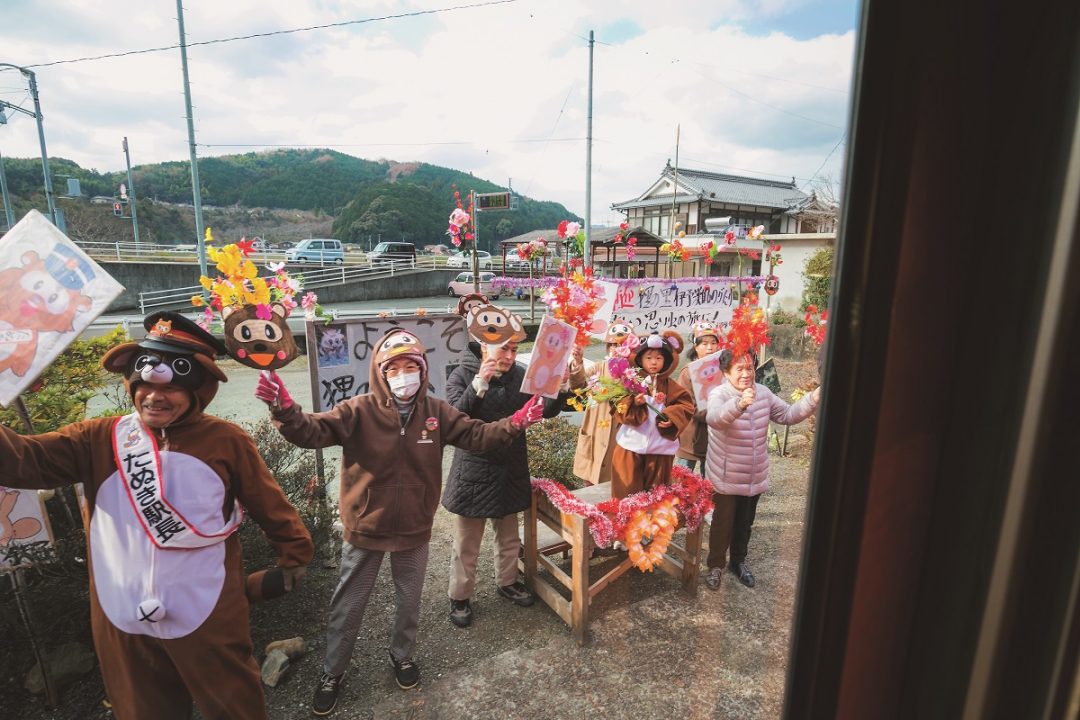 The train hosts various events and other activities with the help of municipalities along the Yosan Line. Locals will also offer a warm welcome to passengers at certain points along the line, such as from Ozu Castle.