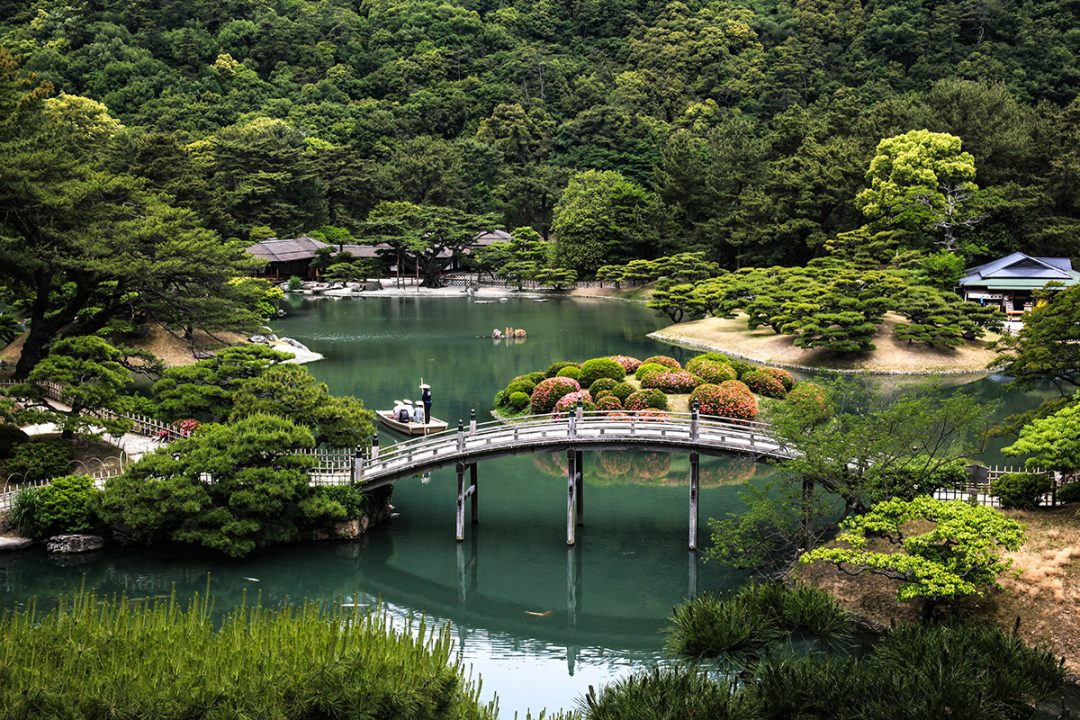 Ritsurin Garden
A place of beauty included in the "Japanese Garden Ranking"
Closest station

Kotoku Line, Ritsurin-Koen-Kitaguchi Station
Kotoku Line, Ritsurin Station
Yosan Line, Takamatsu Station
Access

3 minutes' walk from Ritsurin-Koen-Kitaguchi Station
20 minutes' walk from Ritsurin Station
About 7 minutes by car from Takamatsu Station
Location

1-20-16 Ritsurin-cho, Takamatsu, Kagawa Prefecture
Opening hours

Open year-round
Usually open from sunrise to sunset
Jan.: 7:00-17:00
Feb.: 7:00-17:30
Mar.: 6:30-18:00
Apr.: 5:30-18:30
May: 5:30-18:30
Jun.: 5:30-19:00
Jul.: 5:30-19:00
Aug.: 5:30-19:00
Sep.: 5:30-18:30
Oct.: 6:00-17:30
Nov.: 6:30-17:00
Dec.: 7:00-17:00
Great Stuff to See and Do!
The garden of an Edo period feudal lord with the largest area in Japan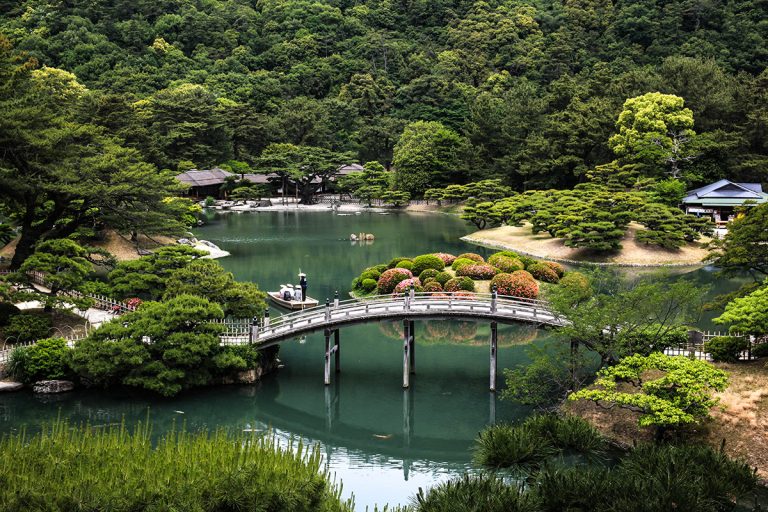 Ritsurin Garden is the largest Cultural Property Garden that has been designated by Japan as a Place of Scenic Beauty. When including Mount Shiun, the premises stretches over about 75 hectares. The garden was established as a villa by the Matsudaira family of the Takamatsu clan and was renovated by successive daimyo until it was completed nearly 300 years ago.
The undulating terrain around the large lake evokes mountains and valleys, and the daimyo's garden created for walks around the lake is most charming for enabling you to enjoy various landscapes while strolling the spacious garden interior. There are six lakes within the extensive grounds with 13 artificial hills. Ritsurin Garden is divided into the south garden, featuring a splendid layout and stone arrangement characteristic of a daimyo's garden from the early Edo period, and the north garden, which is a comparatively modern park maintained since the Meiji period.
The flowers create a symphony of colors evoking the four seasons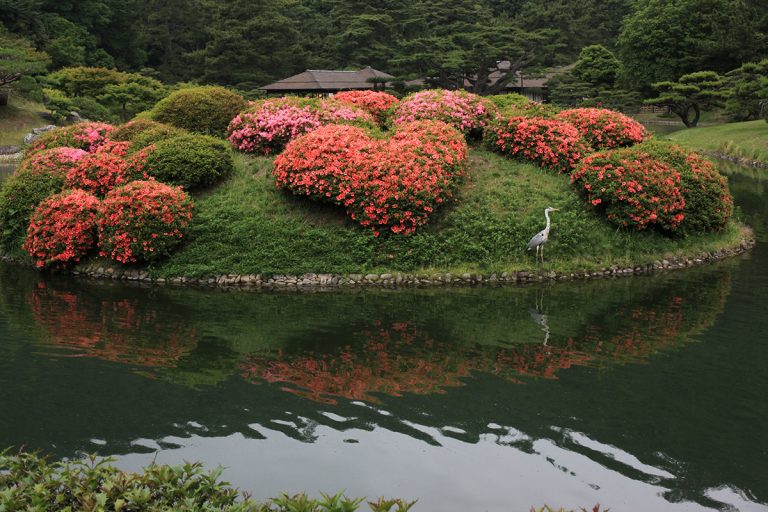 Blessed with the natural features of the four seasons, the flowers that bloom here combine with the thousand-strong splendid manicured pine trees to create beautiful scenery that seems to change with every step.
A beauty beloved by people from Japan and overseas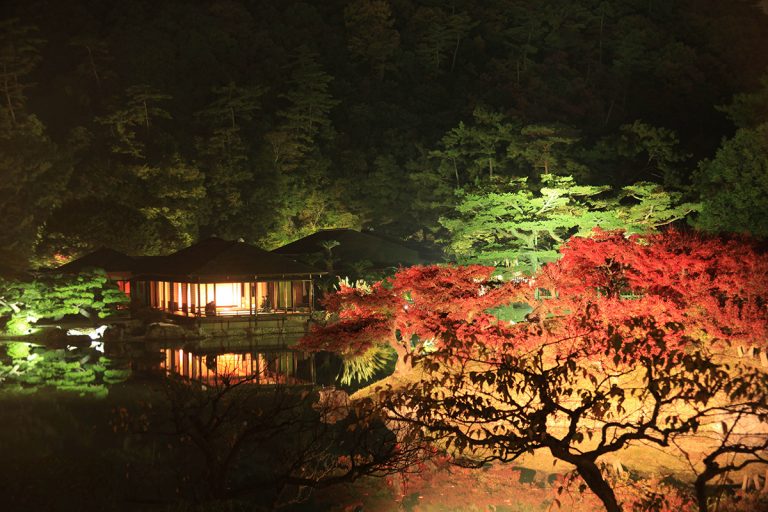 Ritsurin Garden was given a top ranking of three stars, meaning it is "worth a special journey" in the French guidebook Michelin Green Guide Japan. It was ranked third for the high quality of the garden, especially its beautiful pine trees, in the 2011 Japanese garden ranking of an American specialty magazine on Japanese gardens, and was ranked 15th in a ranking of the most popular tourism spots among foreign people in 2016.