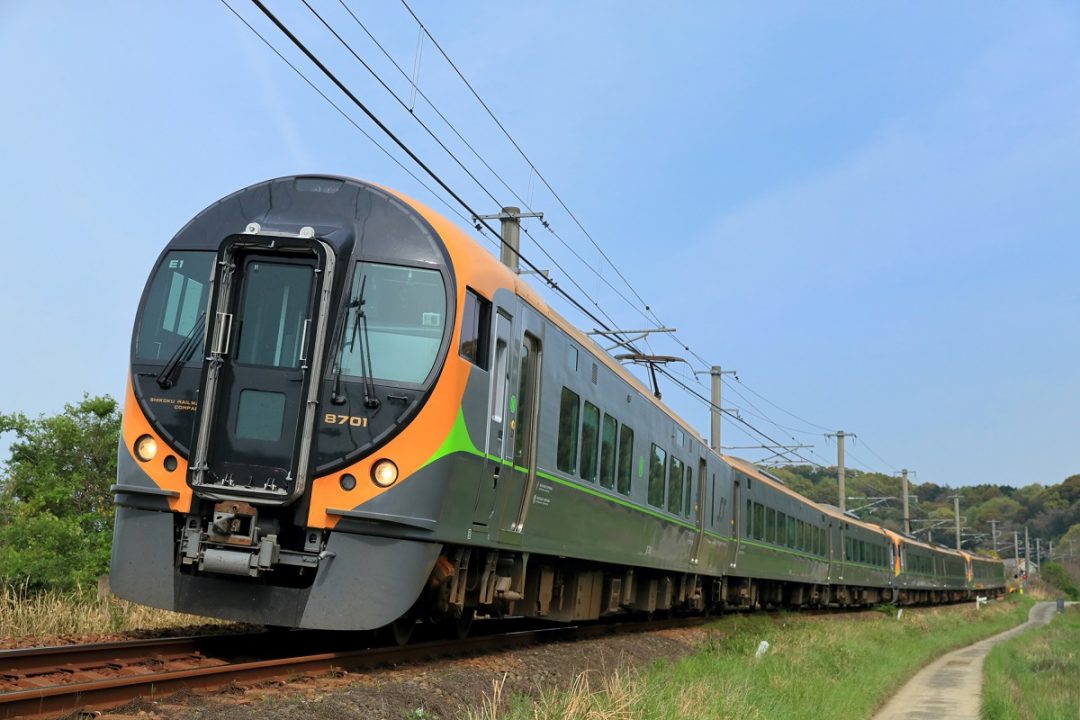 photo by Hirokazu Nagane
Shiokaze and Ishizuchi(8600-Series)
Shiokaze and Ishizuchi(8600-Series)
A steam-locomotive-inspired, futuristic express train
Main route

Okayama/Takamatsu Station – Matsuyama Station
Route map
Popular spots & gourmet
The Story Behind The Train
A retro-future makeover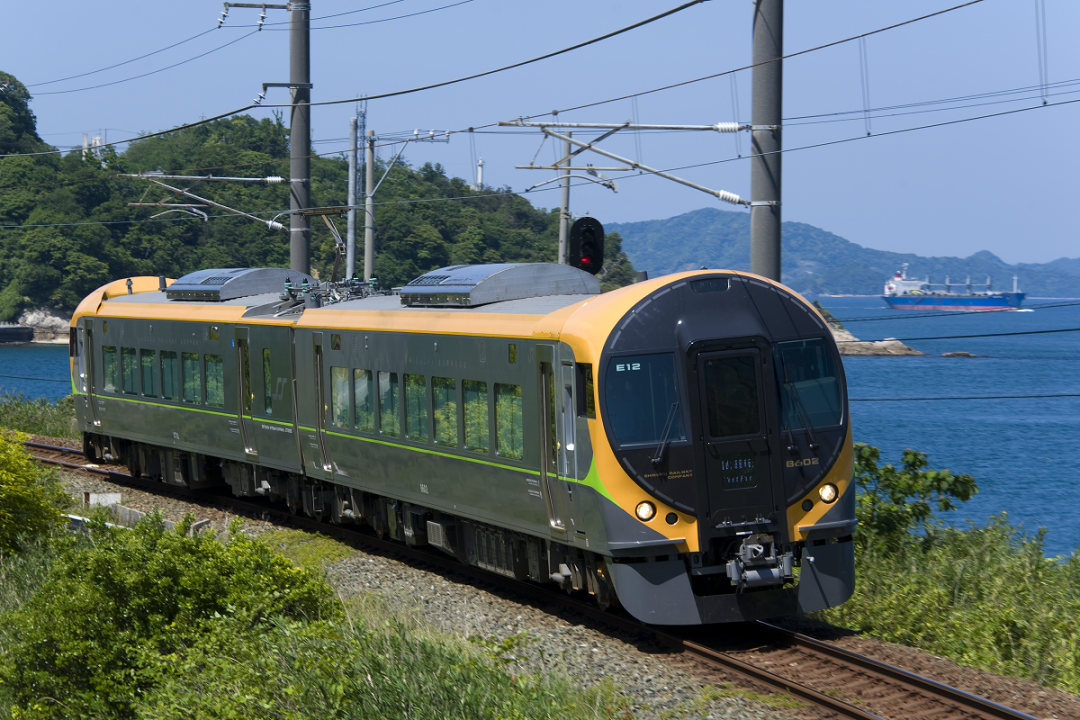 The 8600-series Shiokaze and Ishizuchi limited express-type DC electric railcars are used in certain Shiokaze limited express trains in service on the JR Seto-Ohashi Line and Yosan Line between Okayama and Matsuyama and Ishizuchi limited express trains in service on the JR Yosan Line between Takamatsu and Matsutama. They debuted as replacements for the 8000-series limited express-type internal combustion cars used for the Shiokaze and Ishizuchi limited express trains on the same line. The design of the cars is based on the "retro-future concept" of a futuristic express train with a nostalgic look.
Modern conveniences and design concepts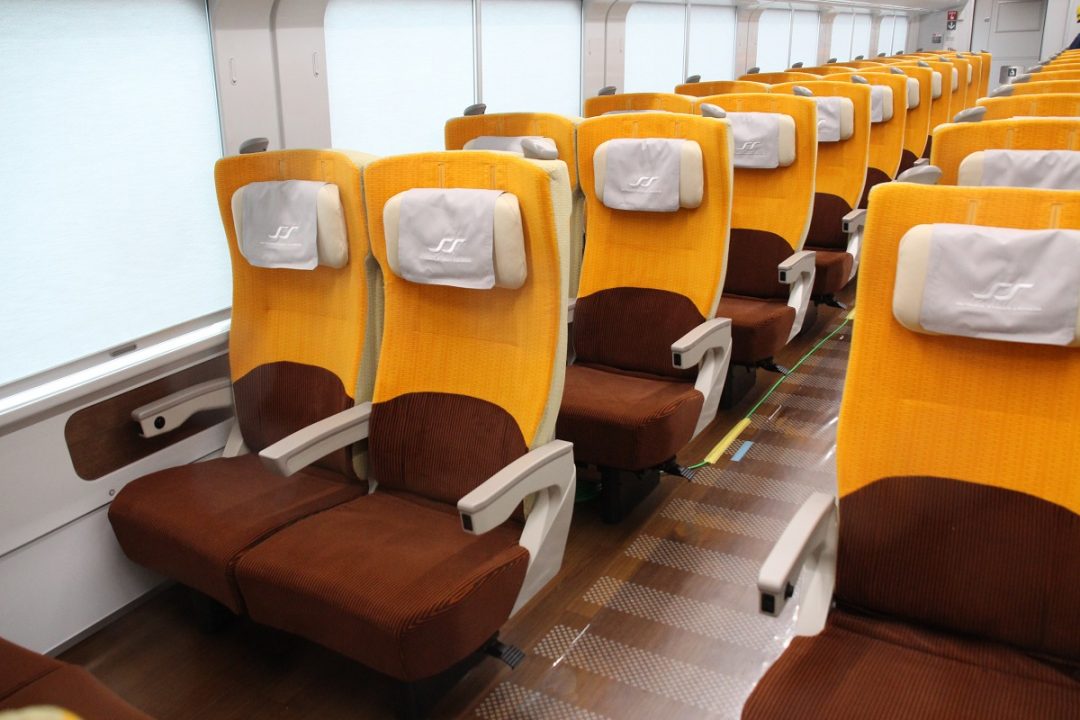 Each seat on the Shiokaze and Ishizuchi has been outfitted with modern amenities such as an electric socket, adjustable pillow, drink holder, coat hook, and a large table that can support a laptop. There are also full-color information displays in each car. In addition, universal design concepts, such as wheelchair accessibility, multifunctional bathrooms, voice guidance and braille signs, have also been incorporated.
A classic face on a novel body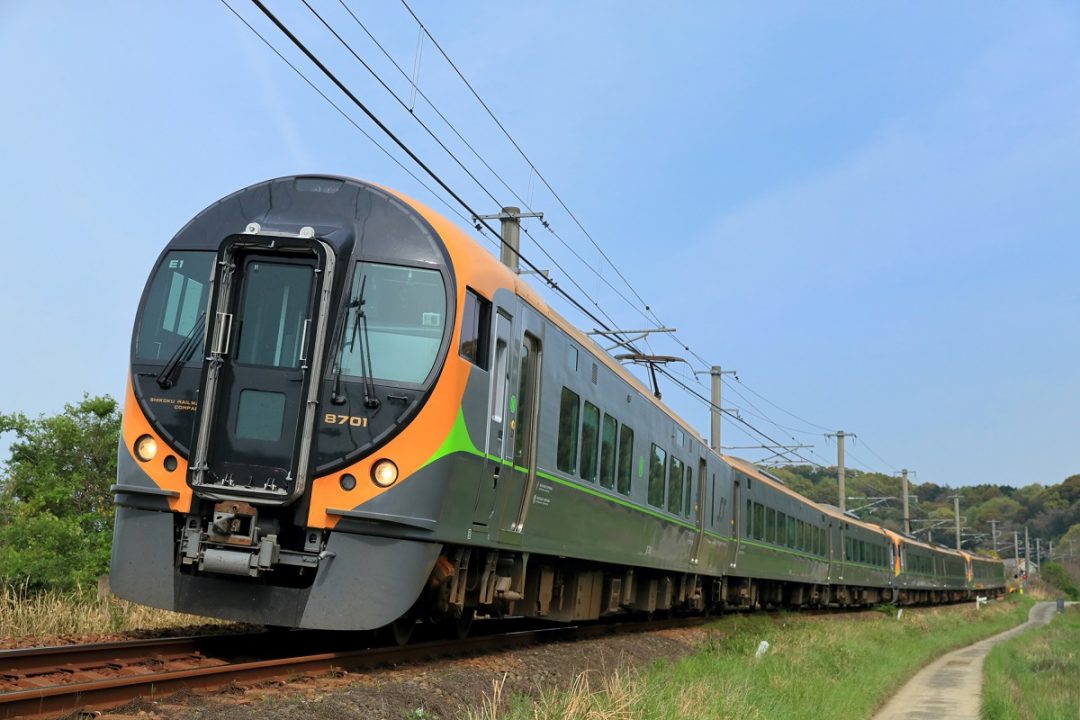 The front of the train sports a black circular face inspired by a classic steam locomotive. The sides feature orange and green elements to represent mandarin oranges of Ehime and olives of Kagawa Prefecture, respectively. The colors are also intended to express the warm climate of the Setouchi region, and the calm and beautiful nature of Shikoku. The design of the interior is similarly bright and vibrant with green seats in the green cars and orange seats in the orange cars. The train's logo is based on the letters "SS," which stands for "Setouchi Stream Express," the catch phrase of the Shiokaze and Ishizuchi trains.