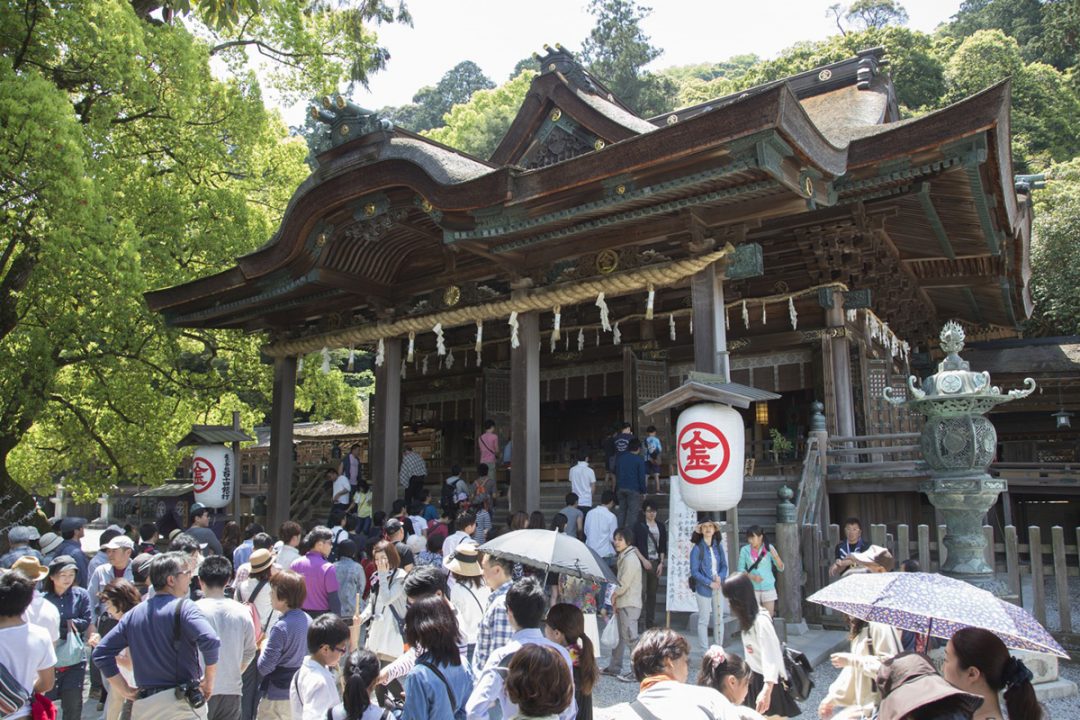 Kotohira-gu Shrine
An important pilgrimage site since ancient times
Closest station

Dosan Line, Kotohira Station
Access

20-minutes' walk from Kotohira Station on the Dosan Line
Location

892-1 Kotohira-machi, Nakatado-gun, Kagawa Prefecture
Opening hours

8:30-17:00
Great Stuff to See and Do!
The head shrine of the Kotohira Shrines throughout Japan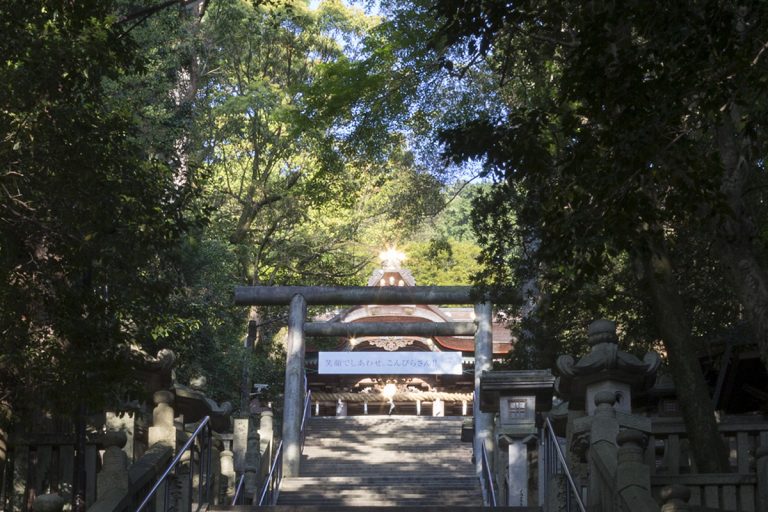 Kotohira-gu Shrine, also affectionately known as Konpira-san, is a Shinto shrine on the mountainside of the 521-meter-high Mount Zozu. Many people from all over Japan visit the shrine throughout the year, which was once known as making the "Konpira Shrine Visit," as Japanese people aspired to visit the pilgrimage location just as much as the "Ise Pilgrimage" to Ise Grand Shrine.
The front main path of 758 stone steps leads to the main shrine building, a one-way trip that takes up to 30 minutes.
There is a charming road en-route to the front gate with countless stores offering Japanese gifts and souvenirs.
Tips for enjoying Kotohira-gu Shrine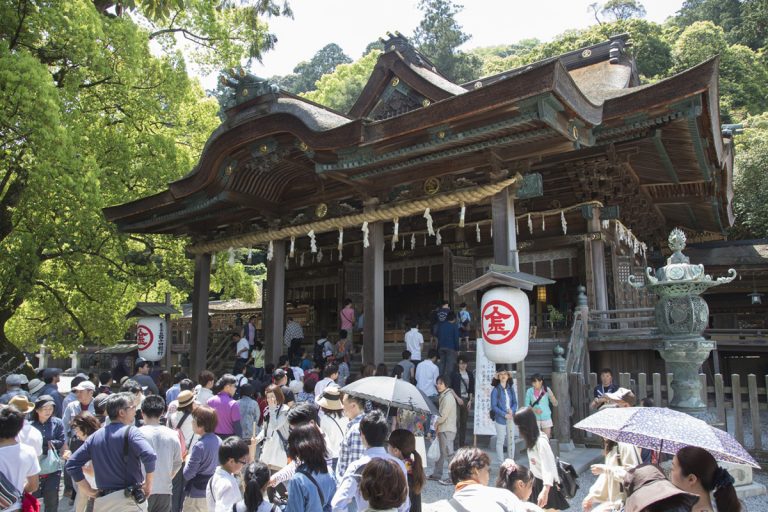 The particulars of the establishment of the main shrine building in the center of Kotohira-gu Shrine have yet to be decisively unraveled, but it is thought to have been built over 1,000 years ago around the year 1001 and later reconstructed in 1878.
The kami deity enshrined here is known for agriculture, increasing wealth, medicine, and maritime safety.
The "yellow amulet of happiness" is a very popular purchase.
Numerous festivals and events are held at the shrine throughout the year. The Oka Matsuri (Cherry Blossom Festival) heralds the true arrival of spring in April, the Konpira Summer Festival has festival food stalls and events such as music concerts and bazaars, and October is the month for the Kotohira-gu Yearly Festival, the most solemn of all the many festivals held at the shrine.