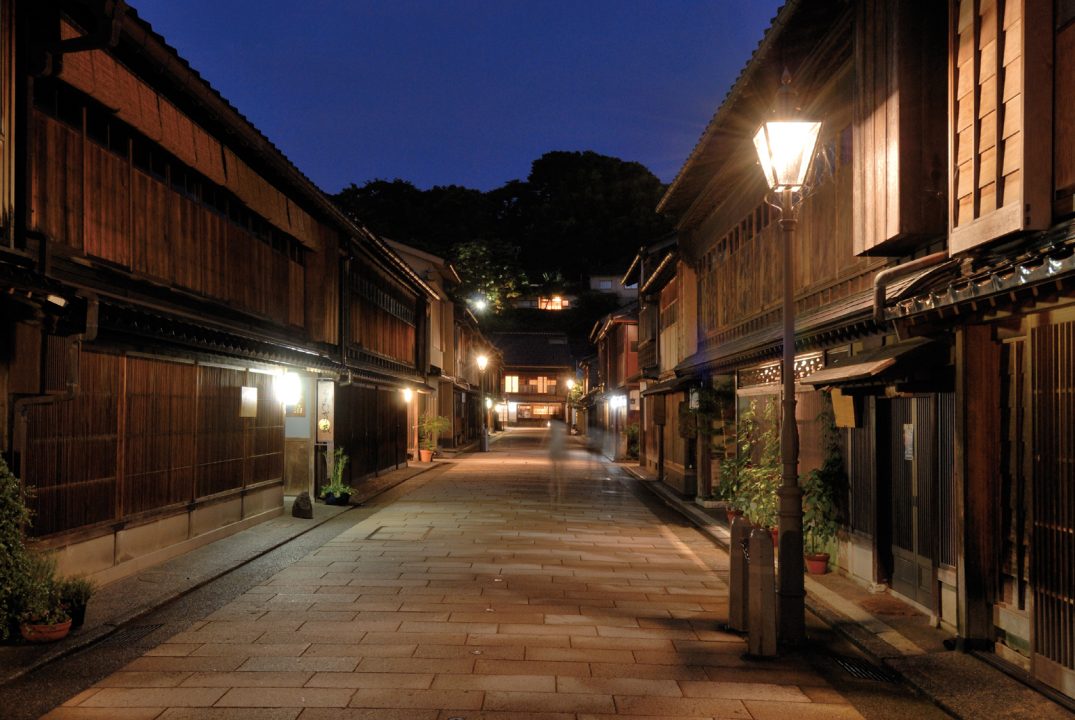 photo: (c) Ishikawa Prefectural Tourism League
Higashi Chaya District
Kanazawa also offers the opportunity to encounter geiko
Closest station

Hokuriku Shinkansen, Kanazawa Station
Access

About a 10 minutes' walk from the Hashiba-cho stop on the Hokutetsu Bus or the West Japan JR Bus
Location

Higashiyama, Kanazawa, Ishikawa Prefecture
Great Stuff to See and Do!
Kanazawa also offers the opportunity to encounter geiko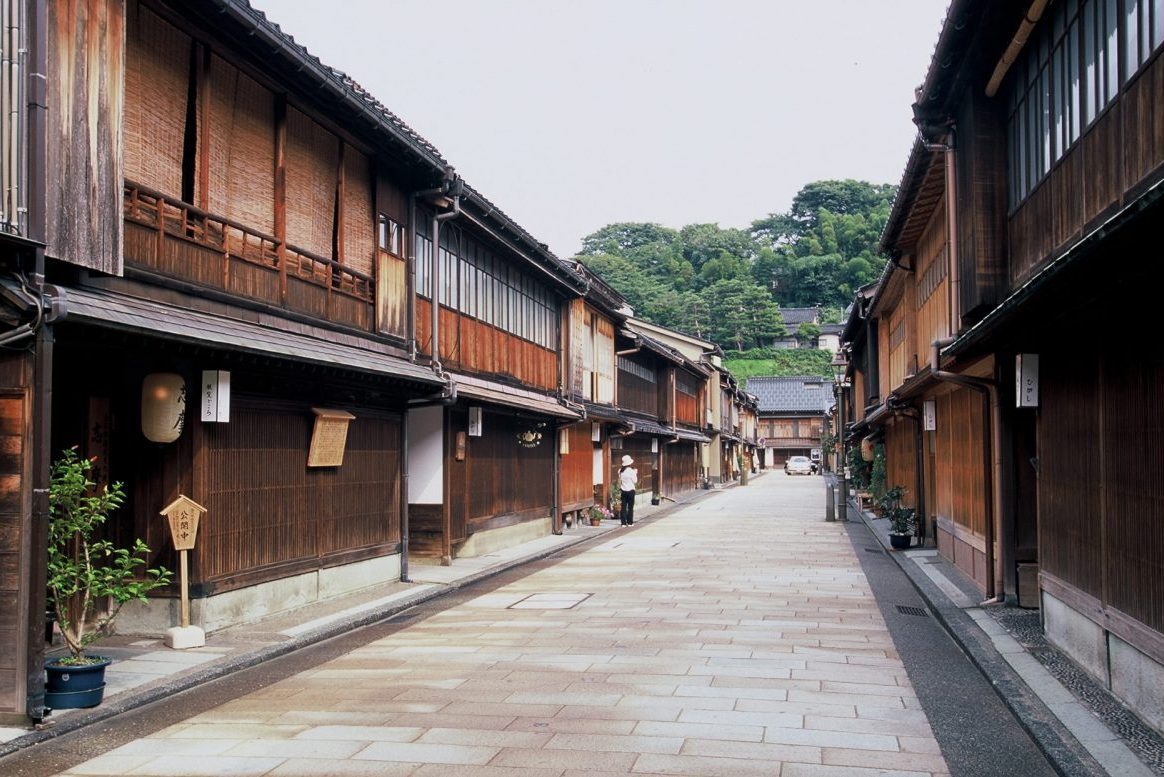 The Higashi Chaya District, a popular tourism spot in Kanazawa, is so old that it is even drawn on ancient maps, and still contains buildings built in 1820 when the teahouse district received authorization. Along with the Kazue-machi teahouse district across the Asano-gawa River, it has been designated as a Preservation District for Groups of Historic Buildings, and offers a fascinating atmosphere of a teahouse district with many practicing geiko. Take a stroll through the district and be sure to visit a house-style café when you feel like a rest.
The Higashi Chaya District is one of Kanazawa's exemplary sightseeing areas. Its ancient streets, with their beautiful projecting lattices and stone paving, have been designated for preservation.
You can enjoy shopping and dining in the elegant streets replete with cafés and shops offering wagashi confections, traditional crafts, accessories, and more.
photo: (c) kanazawa-shi
Throw on a kimono and travel back in time to the Edo period
Dressing in a kimono is the perfect way to enjoy this traditional teahouse district. Take a walk through the streets wearing a rental kimono.
On the banks of the Asano-gawa River at the base of Mount Utatsuyama, there are still old streets with beautiful traditional latticework known as kimusuko frozen in time.
photo: (c) kanazawa-shi
Worth visiting at night as well
When evening comes and it is time to turn on the street lamps, you will hear the sounds of the shamisen and Japanese drums emanating from teahouses that still have traditional lamps outside. Higashi Chaya District is also known as the setting for the novel The Tomb of a Toki by Hiroyuki Itsuki. In addition, it was designated as a Preservation District for Groups of Historic Buildings in 2001 and various measures have been taken to preserve its many cultural assets.
photo: (c) Ishikawa Prefectural Tourism League