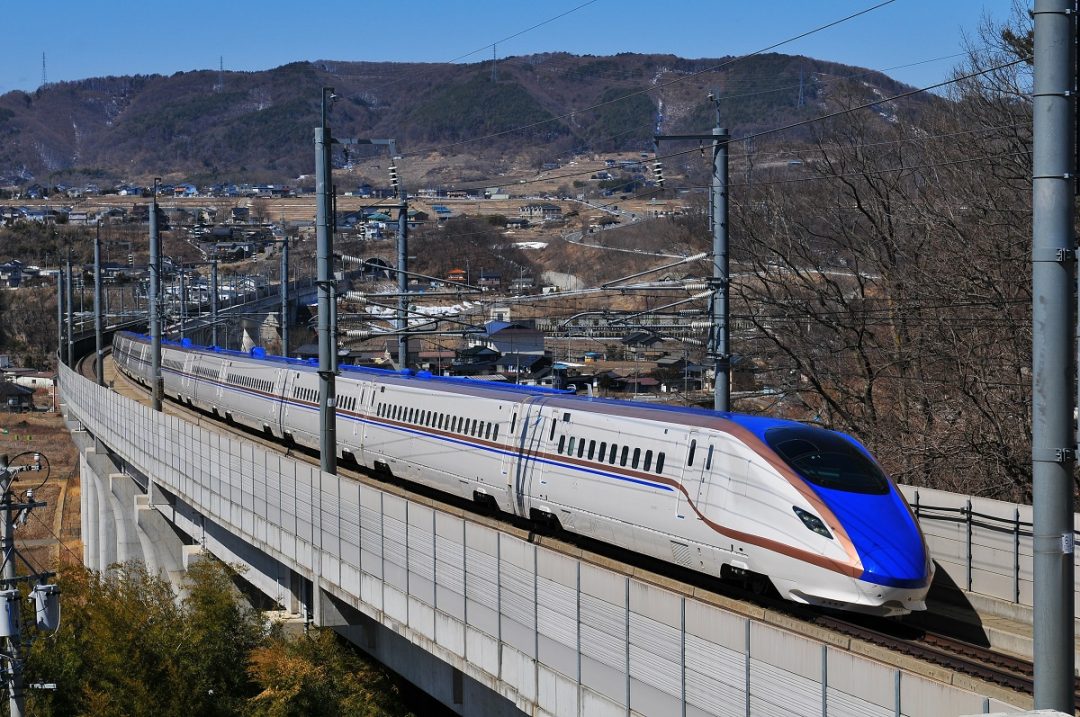 Kagayaki(E7/W7-Series)
Travel in luxury from Tokyo to Kanazawa
Main route

Tokyo Station – Kanazawa Station
Route map
Popular spots & gourmet
The Story Behind The Train
Easier access to Toyama and Kanazawa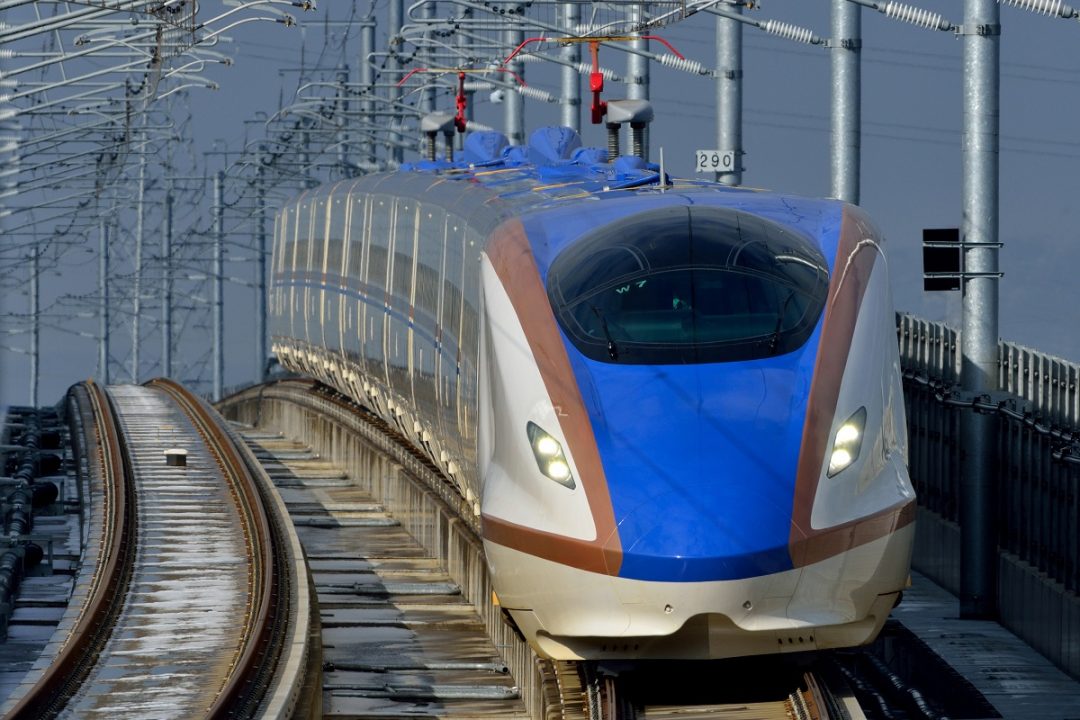 With the extension of the Hokuriku Shinkansen from Nagano all the way to Kanazawa in 2015, it is now possible to travel from Tokyo to Toyama or Kanazawa in less time than ever. The route is serviced by the E7-Series Shinkansen operated by JR EAST and the W7-Series Shinkansen operated by JR-WEST, with each running four configurations of trains: Kagayaki, Hakutaka, Tsurugi and Asama.
Comfort and peace of mind in all cars
This is the first Shinkansen to include electric sockets for all standard car seats. Meanwhile, the Green car has reclining seats with an interlocking back and surface for greater support and comfort. The E7/W7-Series Hokuriku Shinkansen also features GranClass cars, which offer an even higher level of luxury, with more space, sophisticated décor and electric reclining chairs with a maximum tilt of around 45 degrees.
*No GranClass cars are operated on the Tsurugi.
Bold and inspiring design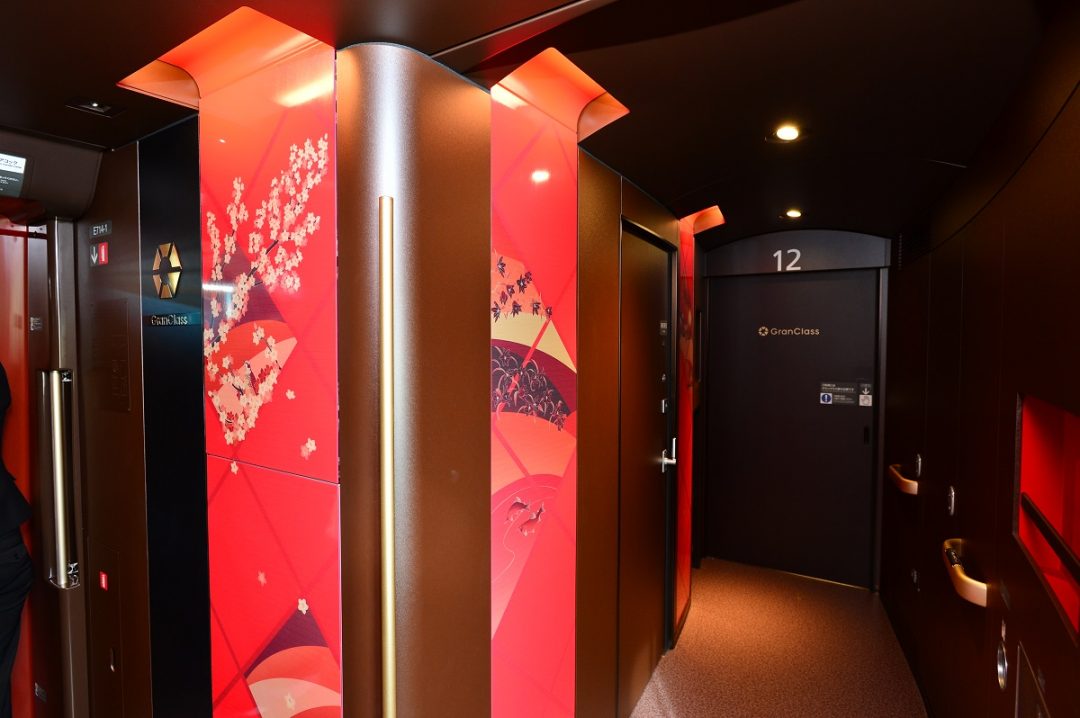 Great attention was paid to all aspects of the design of the train. The exterior design expresses a sense of speed and dauntlessness, and consists of an ivory-white body, a sky-blue front end and copper stripes along the length of the train. The GranClass cars incorporate a Japanese aesthetic and colors to create an unmistakable sense of high quality and roominess, while the GranClass deck sports panels themed after the four seasons. In the Green cars, traditional design aesthetics and modern touches come together to evoke calm and dignity. The standard cars are fitted with checkered seats in vivid colors that express joy and exuberance.