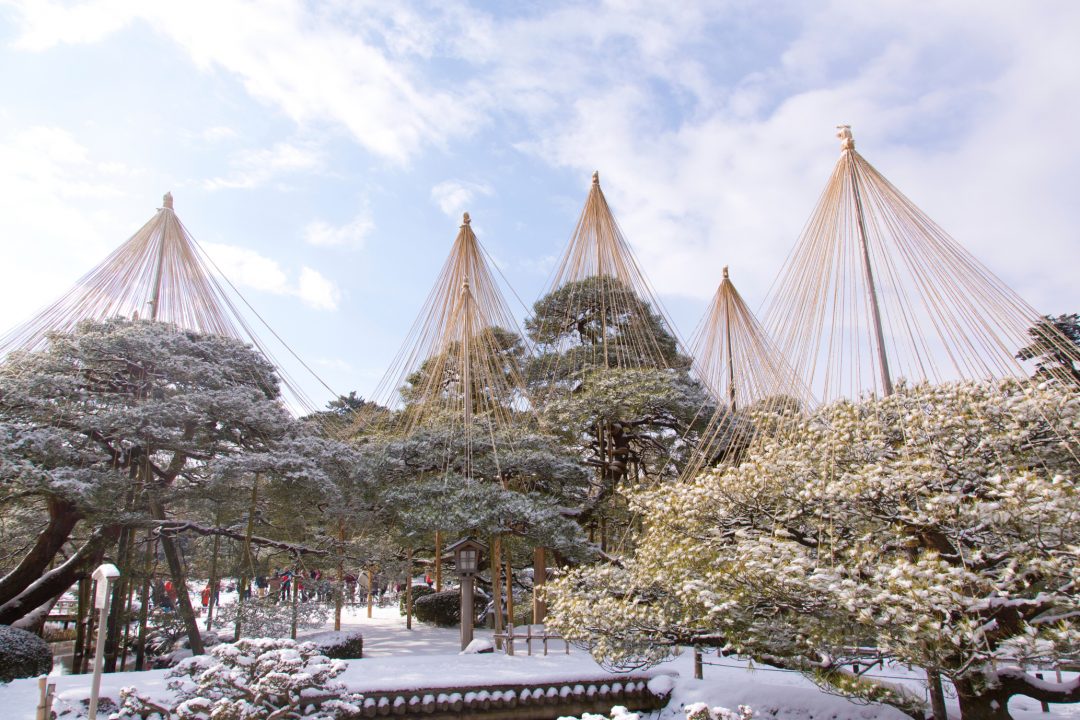 photo: (c) kanazawa-shi
Kenrokuen
A beautiful Japanese garden where you can enjoy all four seasons
Closest station

Hokuriku Shinkansen, Kanazawa Station
Access

Kanazawa Station―――Get out at the Kenrokuen-shita stop――― Kanazawa-jo Koen (Ishikawa Gate) or Kenrokuen (Katsurazaka Gate)

Kanazawa Station―――Get out at the Hirosaka stop――― Kanazawa-jo Koen (Gyokusen-in-maru Gate) or Kenrokuen (Mayumizaka Gate)

Kanazawa Station―――Get out at the Dewa-machi stop―――Kenrokuen (Kodatsuno Gate)

Kenrokuen Shuttle Bus

Jokamachi Kanazawa Cruise Bus
Location

1-1 Marunouchi, Kanazawa, Ishikawa Prefecture
Opening hours

Open year-round (except for Shigure-tei)

Shigure-tei

9:00-16:30 (Last entry 16:00)

*Closed from Dec. 29 – Jan. 3.
Price

Adults (over 18) 310 yen

Children (aged 6 to under 18) 100 yen
Great Stuff to See and Do!
A circuit-style garden with ponds, hills, and pavilions arranged within its expansive grounds
In contrast to Japanese gardens designed to be viewed while seated, "circuit-style" refers to a garden in which maximum use is made of the extent of the land to allow sightseeing in the entire space. Kenrokuen is a Japanese garden built with free use of garden techniques from various time periods while incorporating the elements of circuit-style gardens.
Fascinating visitors with the beauty of the four seasons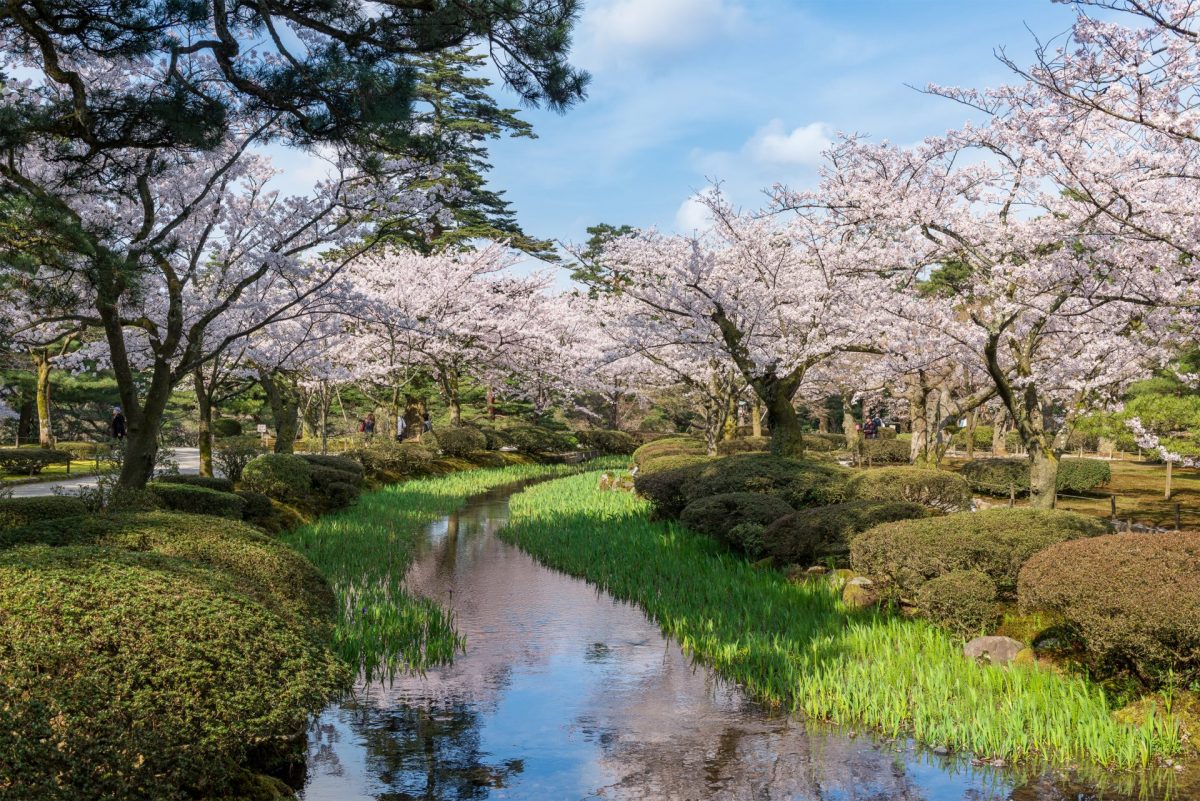 Spring cherry blossoms
photo: (c) kanazawa-shi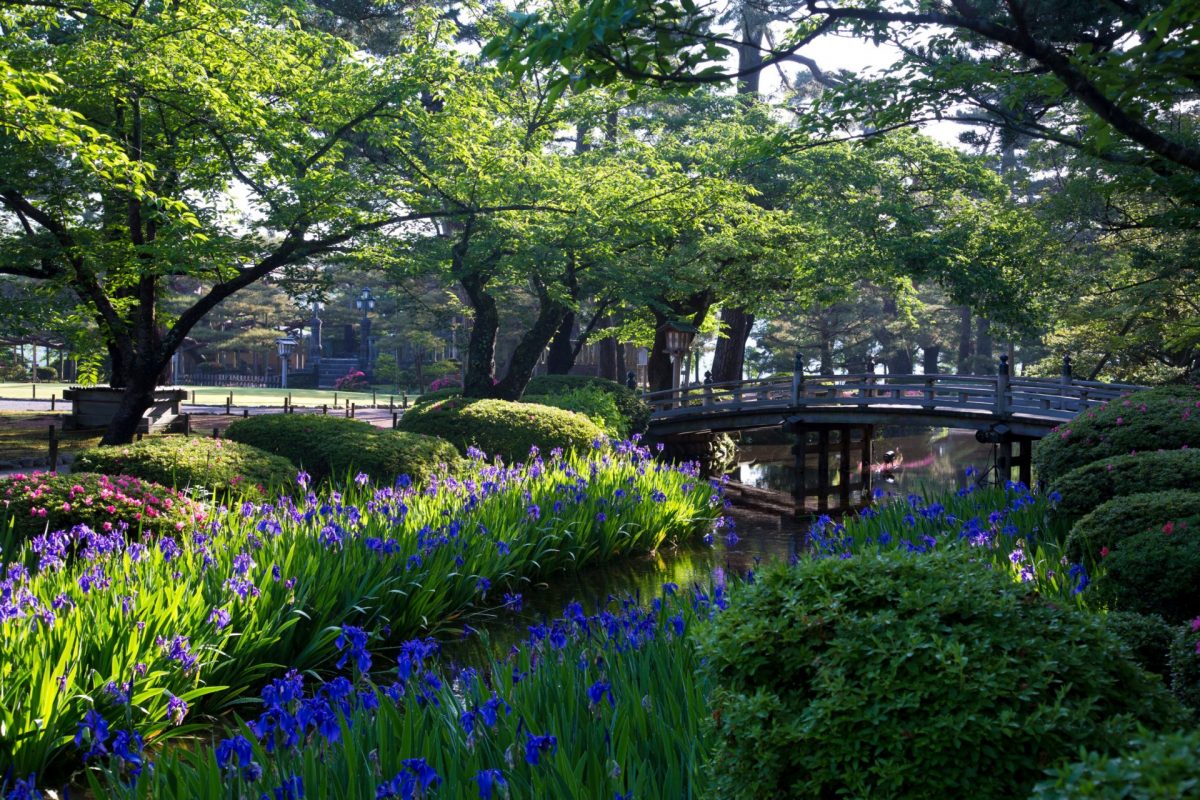 Early summer Japanese irises
photo: (c) kanazawa-shi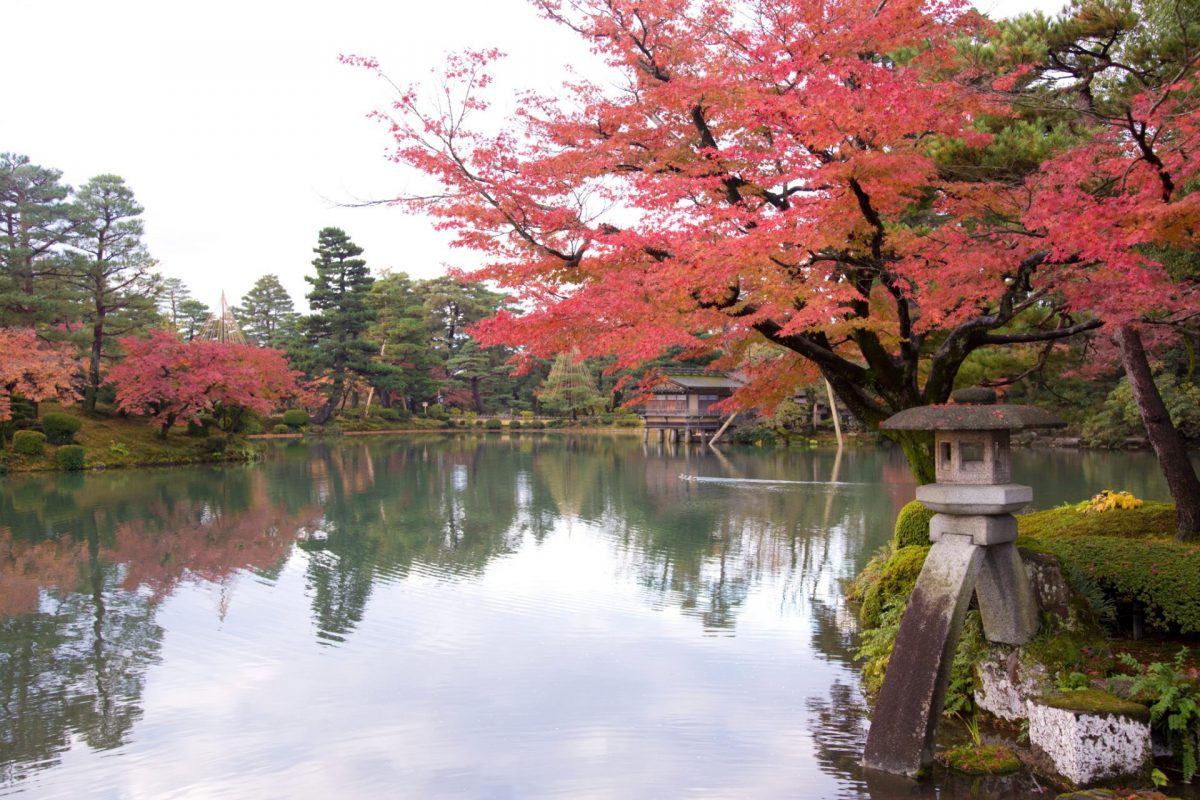 Fall foliage
photo: (c) kanazawa-shi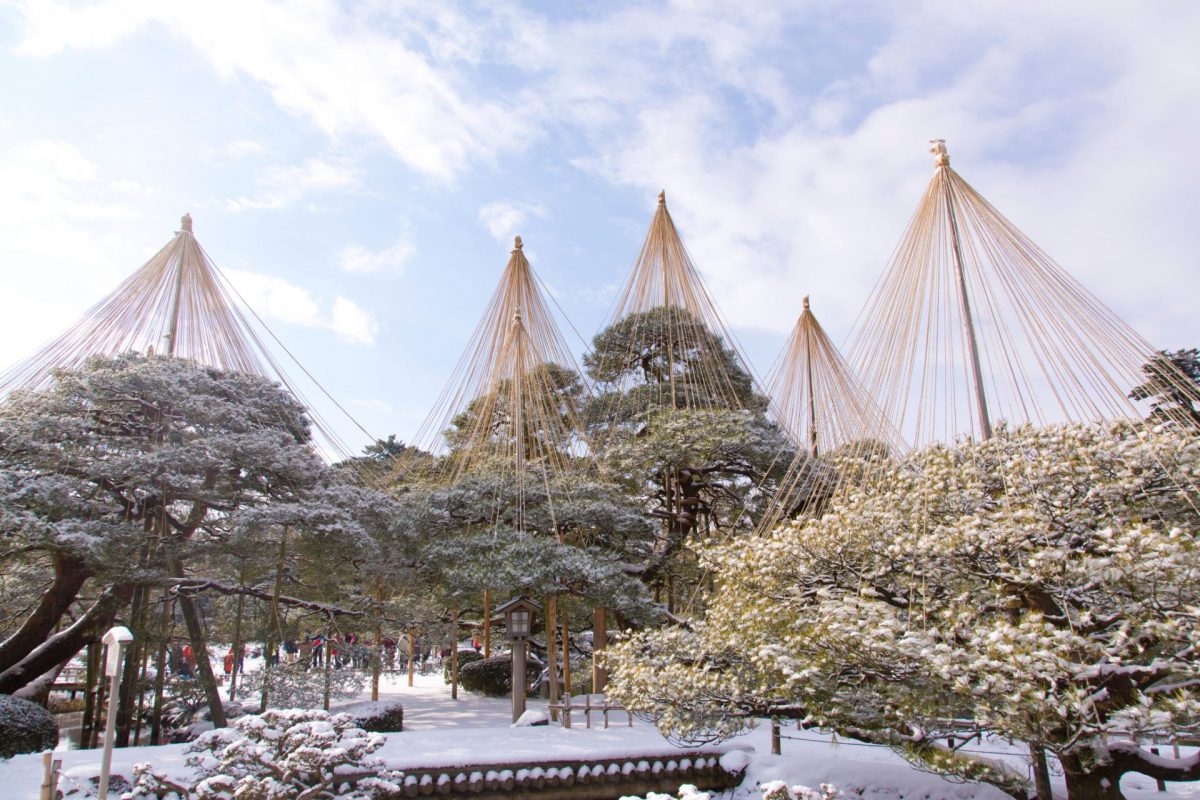 Winter snow
photo: (c) kanazawa-shi
The various sights interwoven with natural elements allow you to experience completely different scenery.
Kenrokuen was awarded the highest ranking of three stars in 2009 by the Michelin Green Guide Japan. It is also counted among Japan's top three gardens and has been designated as a national Special Place of Scenic Beauty.
It is recommended to visit in the early morning or at night if you want to enjoy a quiet stroll. Admission is free in the early morning, while the nighttime illuminations set up at certain times create magical spaces within the garden.
Because the grounds extend to a vast 114,000 square meters, the best way to see all the highlights is to participate in a guided tour rather than rambling on your own. Although same-day registration is possible, it is recommended that you reserve ahead. You'll be able to efficiently see all the beautiful spots, including Kenrokuen's signature highlights such as the famous Kotoji Stone Lantern, the Karasaki Pine Tree, Gankou-Bashi Flying Geese Bridge, Kasumiga-ike Pond, Shigure-tei Tea House, Yugao-tei Gourd Tea House, and more. Learning about Kenrokuen's history and origin from the guide will make the experience all the more fascinating.
How about taking a commemorative photograph in a Japanese garden dressed in a kimono?