photo: (c) Nagasaki Prefecture Convention and Tourism Association
Oura Church
Japan's oldest surviving Christian church, a UNESCO World Heritage Site
Closest station

Nagasaki Main Line, Nagasaki Station
Access

From in front of JR Nagasaki Station, take the tram for 20 minutes (go in the Sofuku-ji Temple direction, get out at the Shinchi Chukagai stop, get on the tram heading toward Ishibashi, and get out at the Oura Tenshudo stop) and walk five minutes.
Location

5-3 Minami-Yamate-Machi, Nagasaki, Nagasaki Prefecture
Opening hours

8:00-18:00
Price

Adults 1000 yen, middle and high school students 400 yen, elementary school students 300 yen
Great Stuff to See and Do!
A peaceful building full of history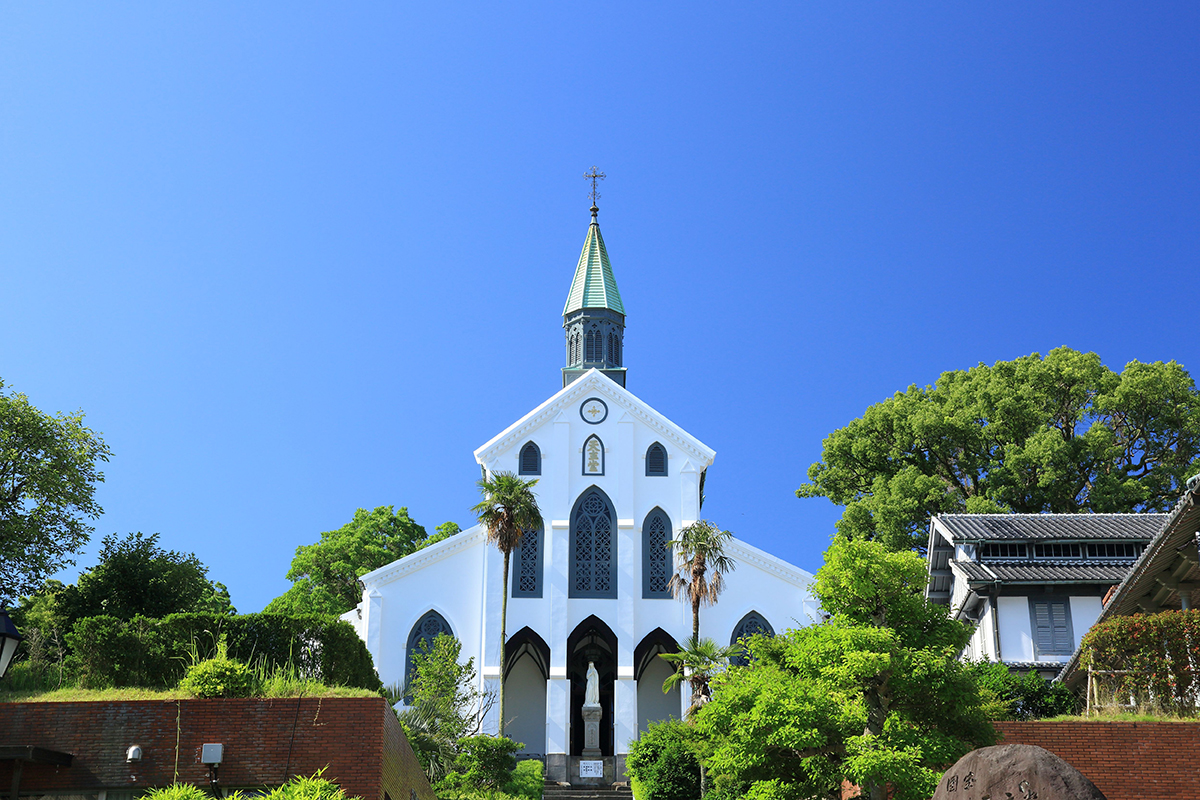 The Oura Church was constructed in the foreign district of Nagasaki at the end of the Edo period when Japan reversed its policy of isolationism. The Gothic-style church built for the foreign residents features the characteristic elements of medieval European architecture, and is Japan's oldest surviving church. It was designated as a National Treasure in 1933. Although it was damaged by the atomic bomb that hit Nagasaki in World War II, it was re-designated as a National Treasure in 1953 following its repair. In addition, it was designated as one of the sites on the UNESCO World Heritage List of "Hidden Christian Sites in the Nagasaki Region."
The church's Gothic architecture features ornamental details like tall spires and stained glass windows that illuminate the interior. The ribbed vault ceiling resembles suspended vaulted arches.
photo: (c) Nagasaki Prefecture Convention and Tourism Association
Japanese statue of the Virgin Mary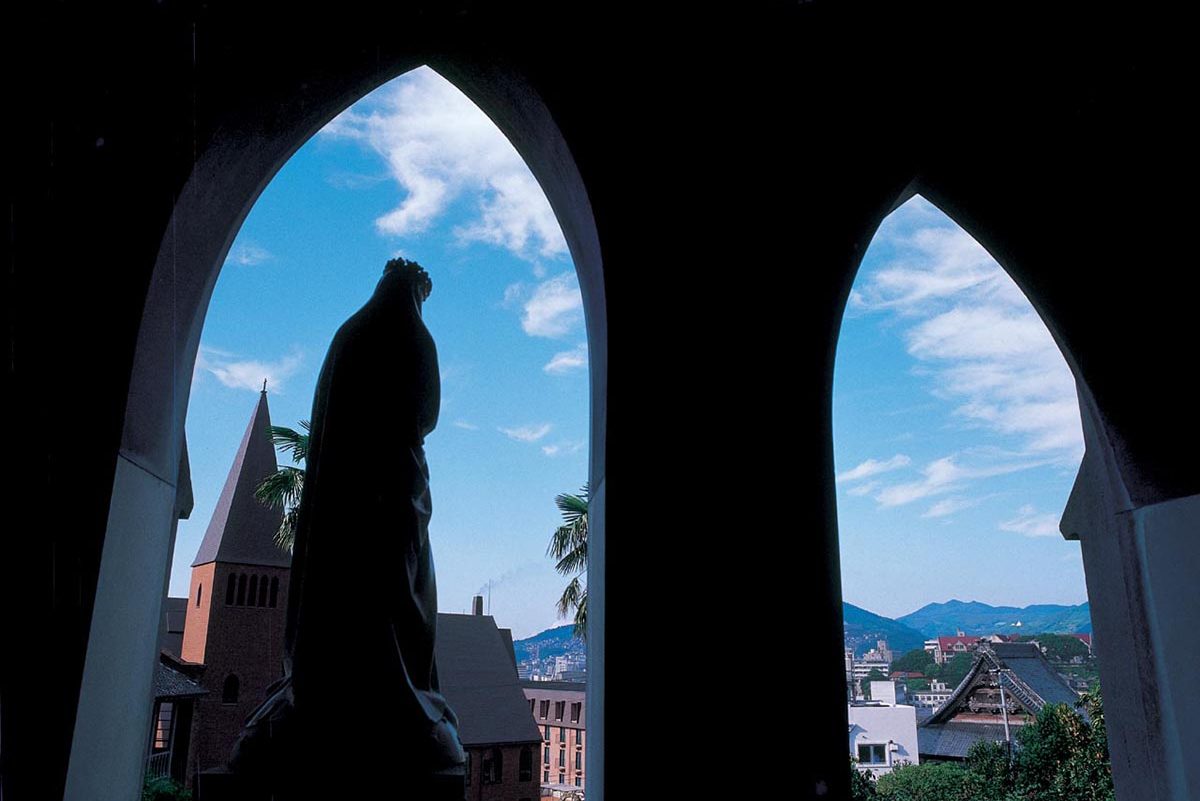 The white marble "Japanese Virgin Mary Statue" stands at the center of the entrance, a commemorative gift from France when it was first announced to the world that many hidden Christians lived in Japan.
photo: (c) Nagasaki Prefecture Convention and Tourism Association
Permission from the archdiocese was received for publication of this photograph.