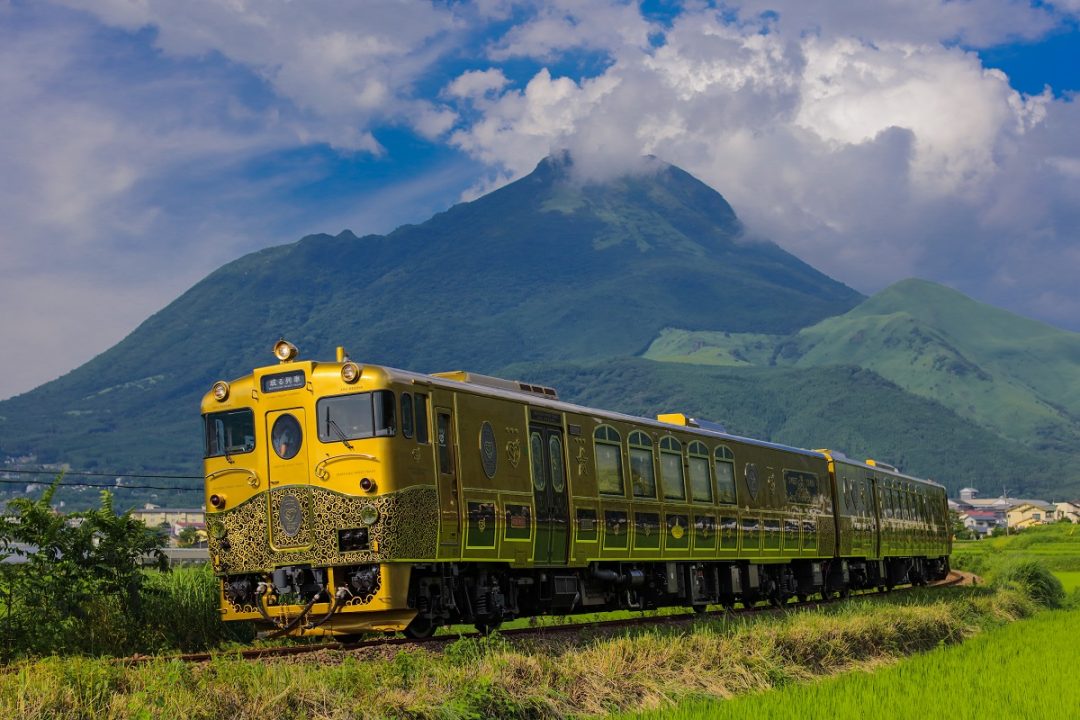 JR Kyushu Sweet Train Aru Ressha
Main route

Sasebo Station – Nagasaki Station
Route map
Popular spots & gourmet
The Story Behind The Train
Sweet dreams brought to life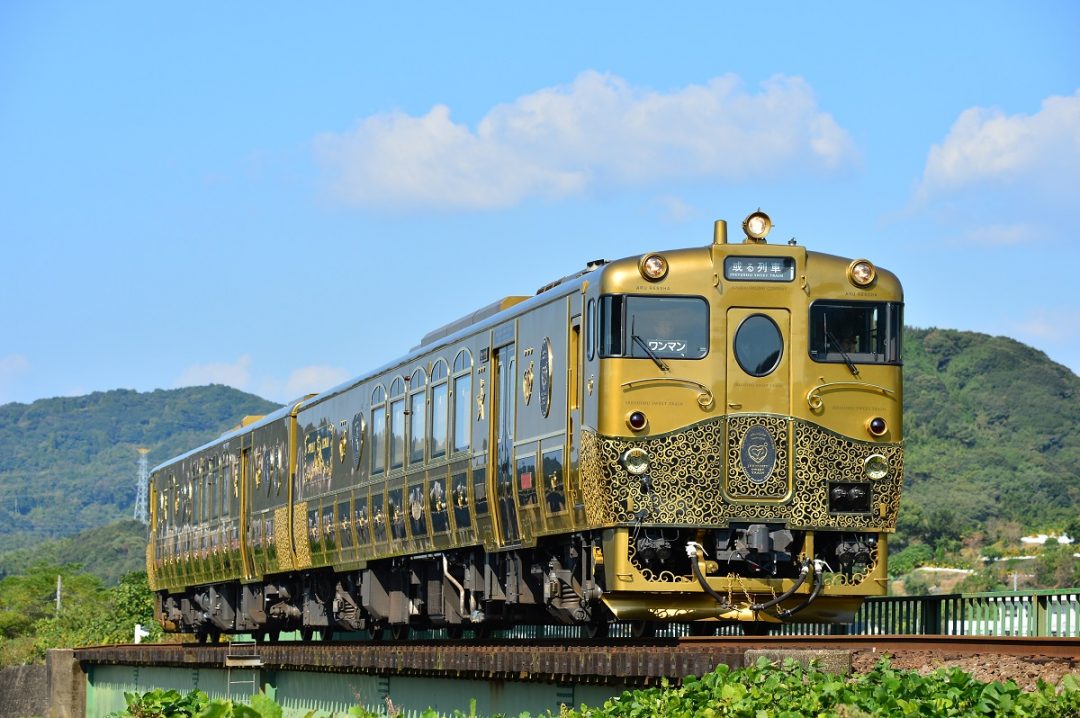 The JR Kyushu Sweet Train Aru Ressha is based on a model produced by the late Nobutaro Hara, founder of the Hara Model Railway Museum in Yokohama. The story goes that when Hara was a child, he was awestruck at the luxuriously-constructed train cars that he saw in railway yards in Tokyo. These were in fact the luxury coaches that the then-Kyushu Railway Company (now JR Kyushu) had ordered from the US-based J.G. Brill Company in 1906. In the end, however, those train cars never entered service and were eventually decommissioned. Eiji Mitooka, who is also responsible for designing JR Kyushu's Seven Stars in Kyushu luxury sleeper train, helped revive this lost dream using Hara's model. The train originally ran between Oita and Hita, and has since been commissioned for use between Sasebo and Nagasaki as well.
Luxurious style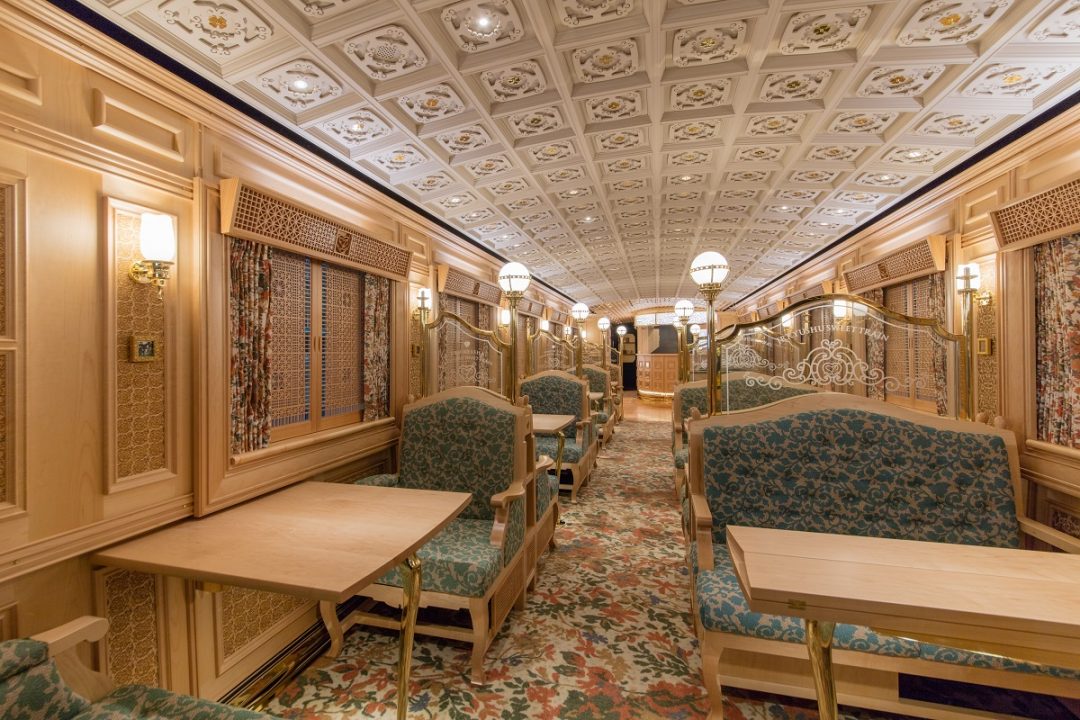 The train's exterior is a rich yellow and features magnificent black and gold arabesque patterning. The interior is equally luxurious. Car No. 1 has roomy two-seat and four-seat configurations, and incorporates romantic colors, classic shapes and maple elements. Car No. 2 contains private compartments for two, and is surrounded by reserved colors and walnut muntins. There is also stained glass on the doors of both cars, enabling passengers to sense the train's high-end elegance as soon as they step onboard.
First-rate delicacies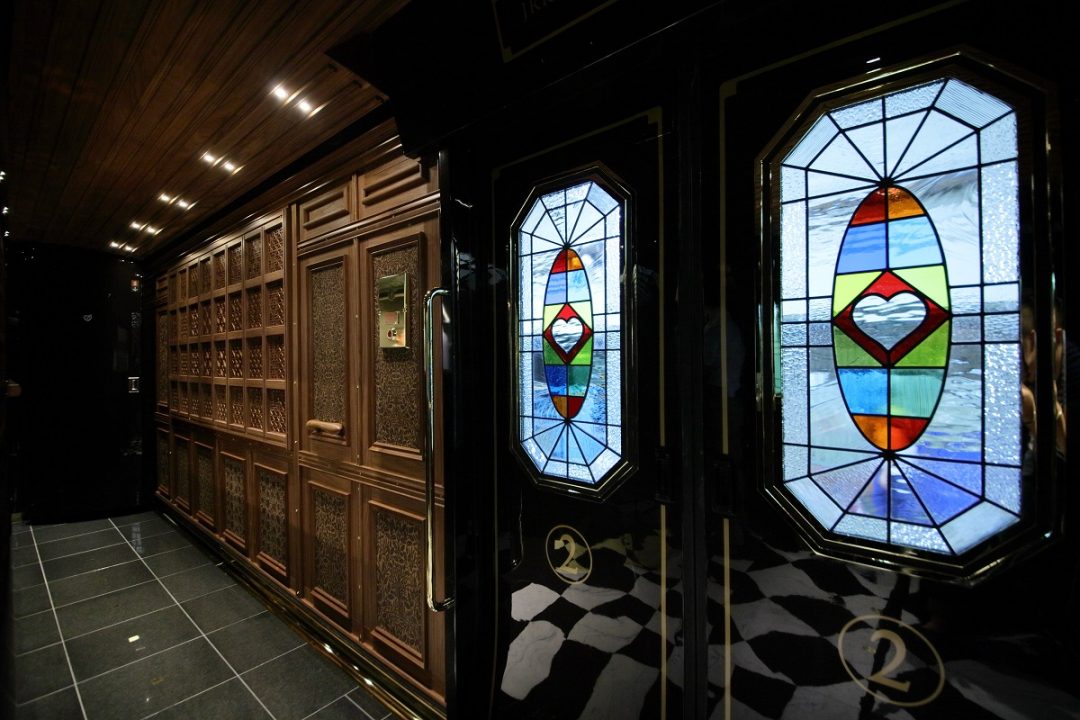 Passengers are served a bento box, three luxurious sweet boxes, and scrumptious tea cakes to finish. The menu is overseen by Yoshihiro Narisawa, the renowned owner-chef of Narisawa, a first-rate restaurant in Tokyo's swanky Minami-Aoyama neighborhood.