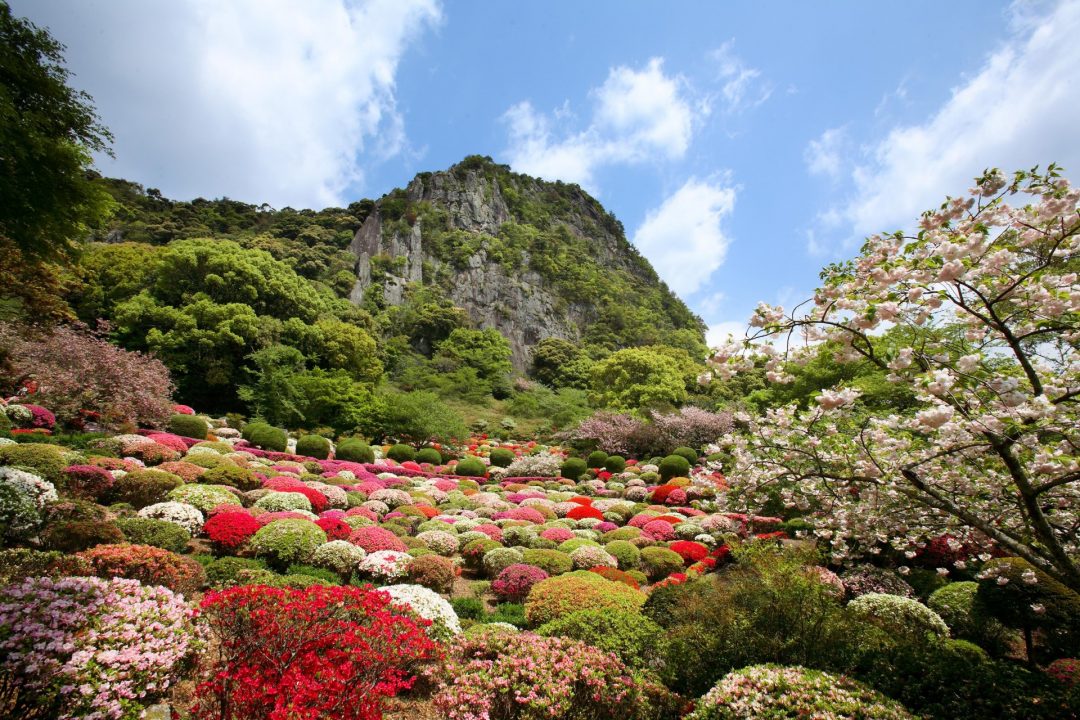 Mifuneyama Rakuen
A dynamic and elegant garden reminiscent of Japanese paintings
Closest station

Takeo-onsen Station, JR Sasebo Line
Access

5 minutes by car from Takeo-onsen Station, JR Sasebo Line
Location

4100 Oaza-Takeo, Takeo-cho, Takeo-shi, Saga
Opening hours

8:00–17:00
Closed

Open year round
Price

Adults: 500 yen, Elementary school students: 300 yen
Great Stuff to See and Do!
A Japanese landscape with maple trees, thatched roofs, and a reflective "mirror pond"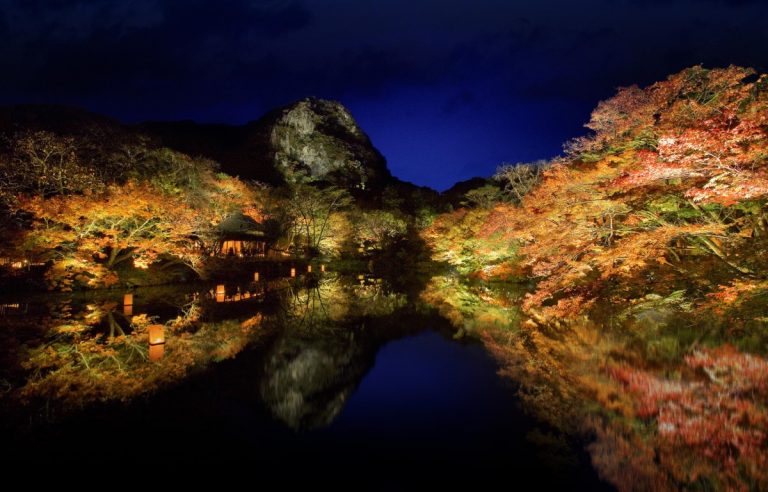 With a circular path surrounding a pond, Mifuneyama Rakuen is a garden worthy of its name, Rakuen (paradise). In 1845, toward the end of the Edo period, Shigeyoshi Nabeshima, the lord of Takeo in the Saga domain, completed the garden after about three years of work. He had also invited a Kano-style painter from Kyoto to create a concept drawing for the garden, which gave it the dynamism and elegance reminiscent of the masterpieces of the Kano school.
The first thing you see as you step into the expansive, 500,000 square-meter grounds is the gourd-shaped pond that reflects the scenery like a mirror. Surrounded by clusters of maple trees, the area is decorated with bright green foliage in summer and blazing red leaves in autumn. The view of the illuminated maple leaves reflected on the water at night is stunning. Together with the Haginoo Ochaya Tea House, located on the other side of the river and featuring an impressive thatched roof, this is a beautiful sight worth seeing. The tea house is only open to the public in spring and fall. During those times, visitors can take in the full beauty of the garden while savoring sweet dumplings and tea.
A valley of 200,000 azaleas amid the backdrop of Mt. Mifune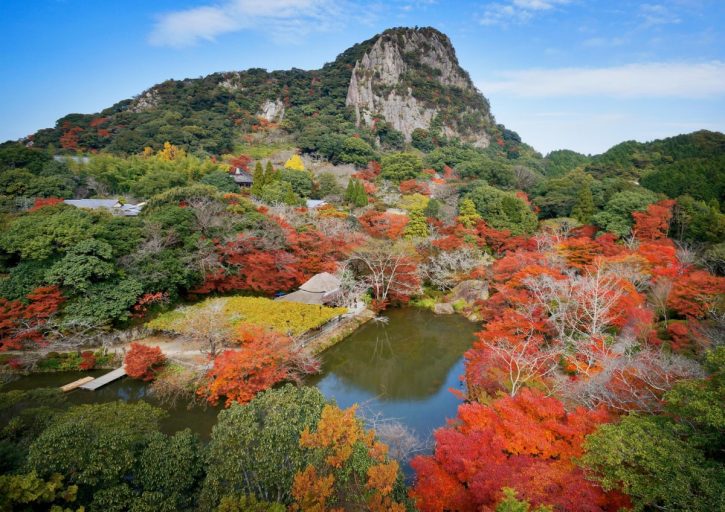 Another highlight is the valley filled with 200,000 azaleas set against a backdrop of Mt. Mifune, the symbol of Takeo City. The cliffs on Mt. Mifune resemble those depicted in Chinese landscape paintings. The sight of azaleas spread out at the foot of the mountain as far as the eye can see is truly breathtaking. The most beautiful season for the garden is from mid-April to early May, when the azaleas bloom and their brightly colored flowers of red, white, and pink stand out in contrast with the green hues of the mountain.
You can also enjoy hundreds of thousands of other trees and flowers in spring, summer, fall, and winter—including rows of cherry trees in spring and large wisteria in early summer. Come visit and enjoy a leisurely time basking in the natural beauty.