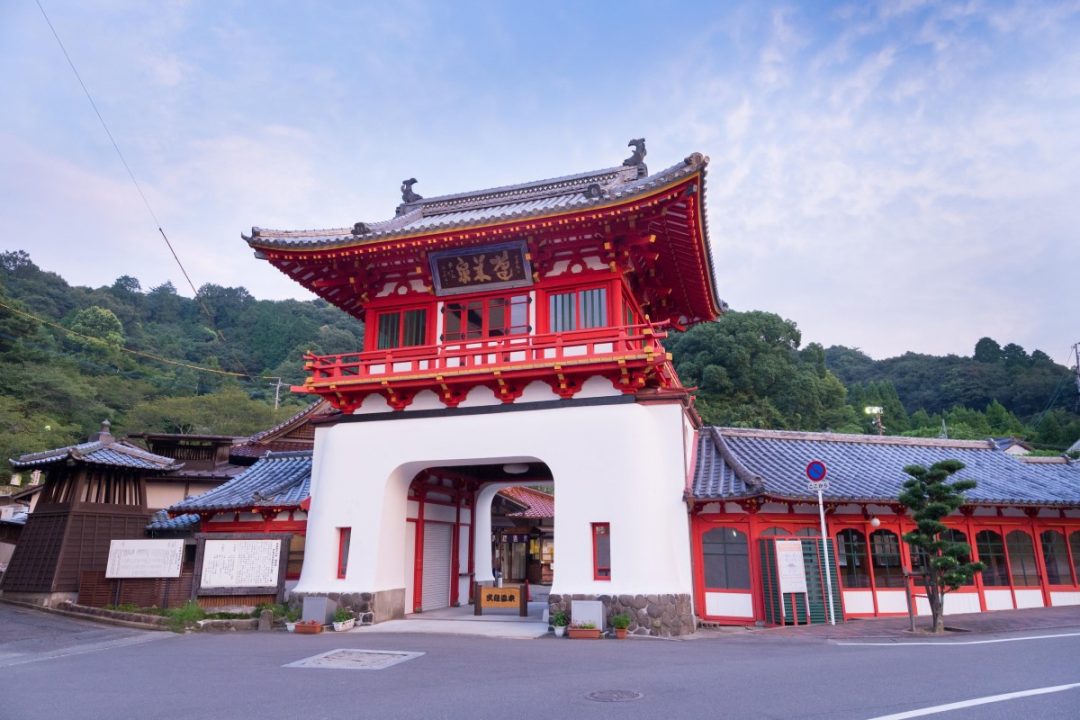 Takeo Onsen
One of the oldest hot spring towns in Japan, boasting 1,300 years of history
Closest station

Takeo-onsen Station, JR Sasebo Line
Access

Around 12 minutes' walk from Takeo-onsen Station, JR Sasebo Line
Location

7425 Takeo, Takeo-cho, Takeo-shi, Saga
Opening hours

Takeo Onsen Shinkan  10:00–18:00
Tonosama-yu  10:00–23:00
Closed

Takeo Onsen Shinkan  Tuesdays
Tonosama-yu  Open year round  (closed one day in December for equipment inspection)
Price

Takeo Onsen Shinkan  Free

Tonosama-yu  3,800 yen per hour for the entire room on weekdays, 4,300 yen per hour on Saturdays, Sundays, and holidays
Great Stuff to See and Do!
Takeo Onsen Tower Gate, reminiscent of the palace of the dragon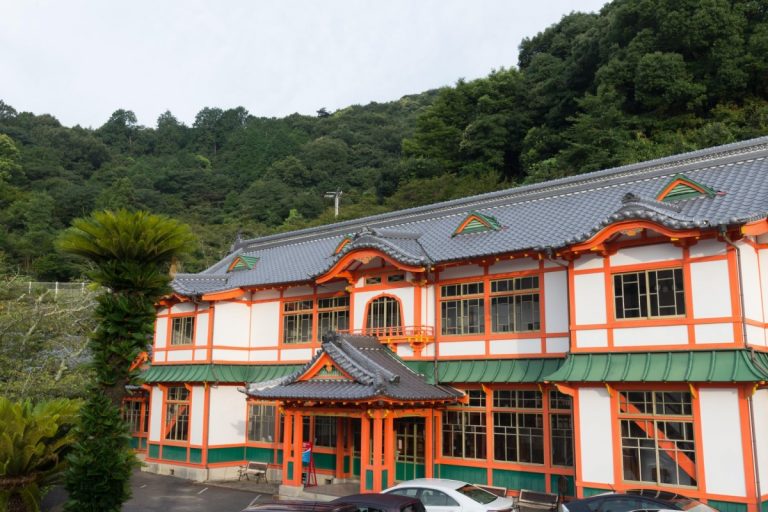 Takeo Onsen boasts 1,300 years of history. During the Edo period (1603-1867), it flourished as a post town on the Nagasaki Kaido highway and was favored by many people, including feudal lords and famous individuals who traveled to and from Nagasaki.
The brightly colored building at the entrance of this hot spring town is the Takeo Onsen Tower Gate. Designed by Kingo Tatsuno, the renowned architect of Tokyo Station, this unique building has been registered as a Nationally Important Cultural Property. The tower gate calls to mind the legendary Ryugu, the palace of the dragon, which is said to be located at the depths of the ocean.
After passing through the tower gate, visitors find themselves in front of the Takeo Onsen Shinkan. This beautiful Japanese-style building was constructed as a public bathhouse in the Taisho period (1912-1926). Now it serves as a museum where visitors can view the bath created for the Taisho Emperor, which is decorated with Majorca tiles and ceramic panels.
Rent out the Tonosama-yu and make the most of the hot spring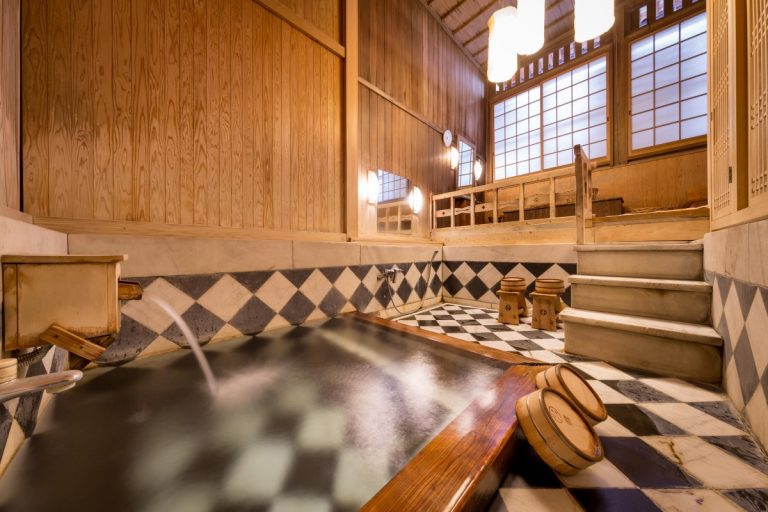 The alkaline hot spring water, which is clear and slightly thick, is called bijin-no-yu (beautifying bath) due to its moisturizing properties that leave the skin smooth and soft after use. You can enjoy the hot springs while staying at a Japanese inn or hotel in the city, but why not try the private relaxation offered by the Tonosama-yu (the lord's bath)?
Built as an exclusive bath for the head of the Nabeshima clan, who was the lord of Takeo, the Tonosama-yu features an eye-catching black-and-white marble pattern and a fascinatingly modern design that make it hard to believe the bath was built hundreds of years ago in the Edo period.
It is said the bath was also used by Masamune Date, a feudal lord during the Warring States period in the 15th-16th centuries. You can enjoy bathing in the hot spring to the fullest, without worrying about the presence of other people. There is also a tastefully furnished Japanese-style room where you can relax after bathing. Remember, always wash yourself completely before entering the bath and be careful not to get your towel in the water.