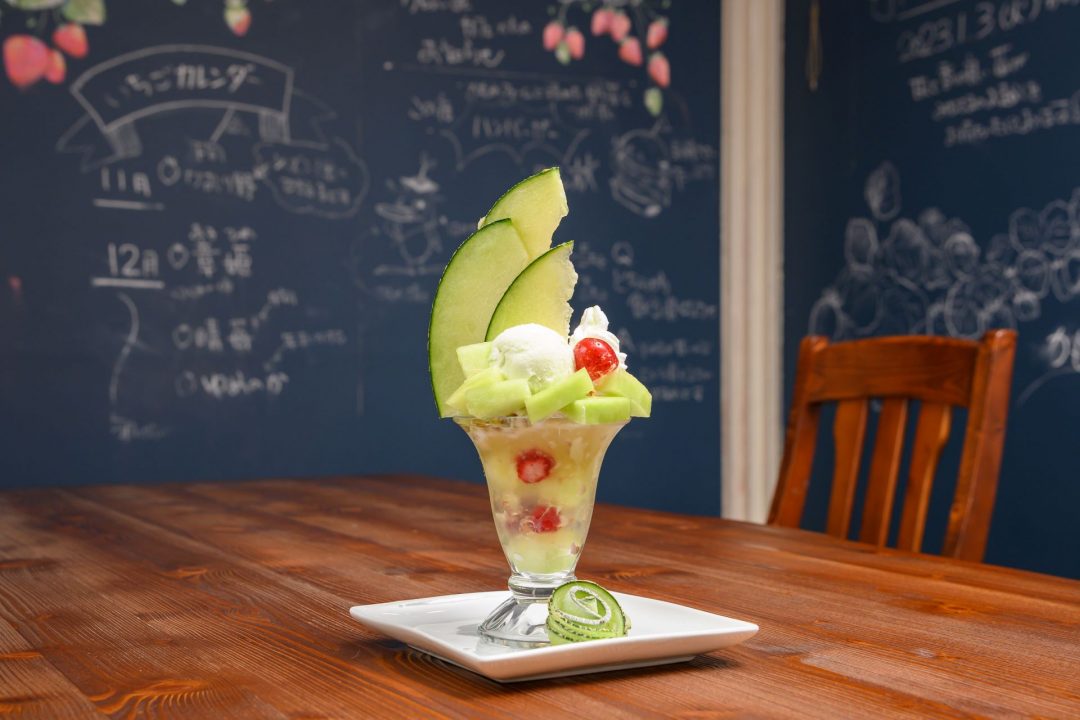 Photo credit: Furutsu Pafe no Machi Okayama
Fruit Parfait City – Okayama
Fruit Parfait City – Okayama
A delicious combination of fresh fruits and sweets
Closest station

Okayama Station, Sanyo Shinkansen
Access

Get off at Okayama Station on the Sanyo Shinkansen
Location

Available in some 40 locations, such as cafes, hotels, and restaurants, in Okayama City, Okayama Prefecture
Opening hours

Please consult the official website (https://okayama-parfait.com/)
Closed

Please consult the official website
Price

Please consult the official website
Great Stuff to See and Do!
Enjoy seasonal fruits in a variety of tantalizing desserts
Okayama has become a hot spot for fans of sweet and fruit desserts, styling itself as the "Fruit Parfait City." Around 40 cafes, hotels, and restaurants around the city serve up original and enticing fruit parfaits.
The idea for Fruit Parfait City Okayama took shape in 2009, with the goal of finding new ways to bring the wide range of produce grown locally by dedicated farmers to a wider audience of consumers.
Blessed with mild temperatures and light rainfall, Okayama Prefecture is known as "the land of sunshine." Thanks to this beneficial climate, farmers are able to grow a variety of fruit throughout the year, including white peaches, pione grapes, and shine muscats. As a result, the parfaits made in Okayama boast high-quality fruit that is fully ripe and exceptionally fresh.
Take a tour to savor delectable fruits and admire amazing parfait designs
Each establishment offers its own style of parfaits, meaning that customers can enjoy a wide range of fruit combinations and designs. Sampling from multiple stores is part of the fun. The combinations are endless, from parfaits made with whole, perfectly ripe peaches, to those lavishly topped with shine muscat grapes.
In Okayama, parfaits made with seasonal fruits are more than a simple dessert—they are works of delicious and entertaining art contained within a parfait glass.
*Actual parfaits may differ from those seen in the photos. The designs, fruits, and prices all vary depending on fruit harvests and availability.