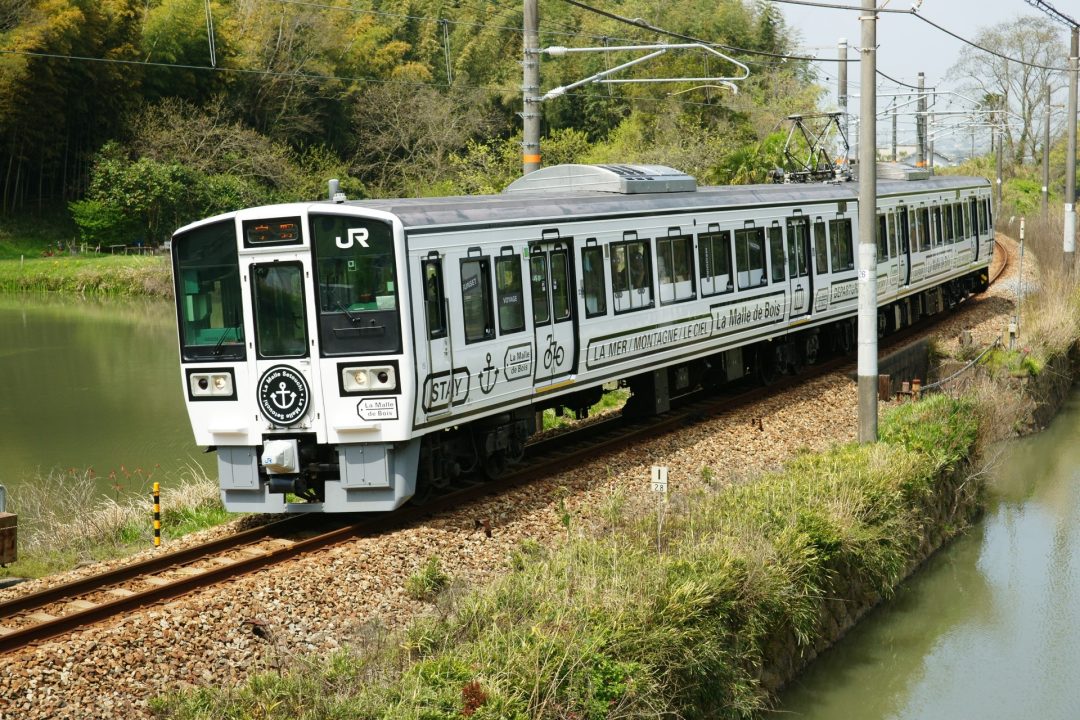 La Malle de Bois
Unique Sightseeing Train "La Malle de Bois" – a Perfect Match for Art Lovers and Cycling Enthusiasts
Main route

〔La Malle Setouchi〕:Okayama Station – Uno Station
〔La Malle Shimanami〕:Okayama Station – Mihara Station
〔La Malle Bizen Osafune〕:Okayama Station – Hinase Station
〔La Malle Kotohira〕:Okayama Station – Kotohira Station
Route map
Popular spots & gourmet
The Story Behind The Train
Handcrafted sweets from a famous patisserie are exclusively available on the train!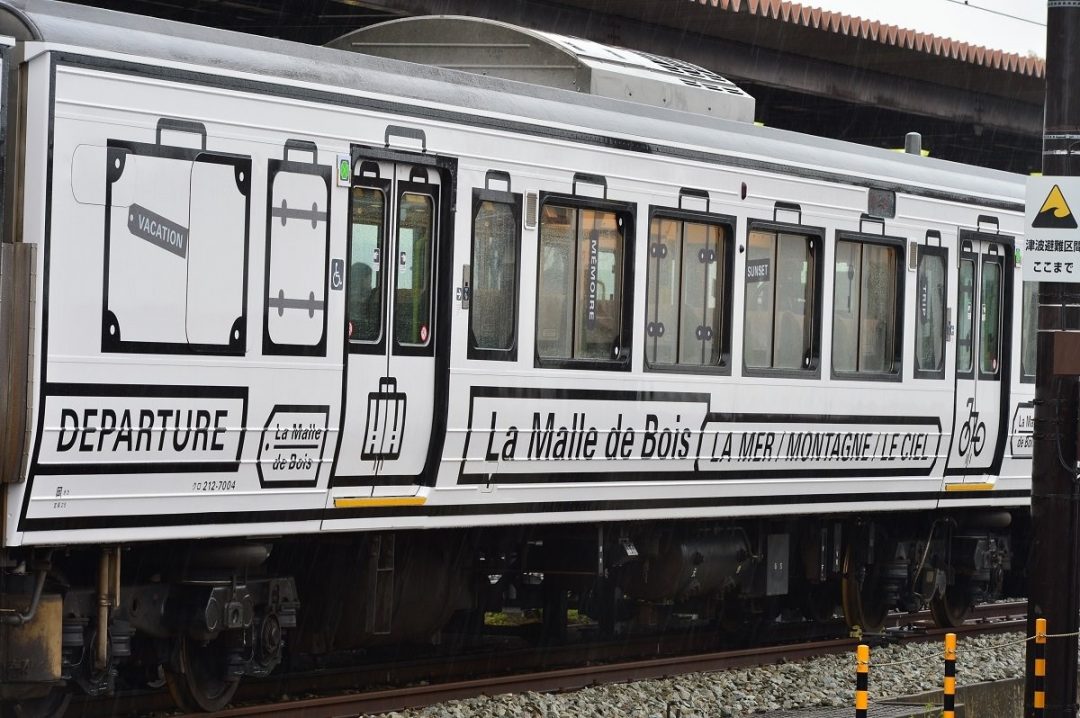 La Malle de Bois, which means "wooden suitcase" in French, is a sightseeing train designed for travelers wishing to enjoy contemporary art and cycling in the Setouchi area. The train's exterior looks quite sharp with its simple but distinctive black and white color scheme, while the windows of the train are cleverly designed to resemble suitcases.
The interior of the train cars resembles a cruise ship. Its elegant atmosphere is marked by sumptuous wood floors and enchanting background music by Mika Agematsu, one of Japan's leading Paraguayan harp players. All seats on the train are reserved Green Car seats, and you can choose from either reclining seats for two, or stylish counter seats facing the window that give passengers the special privilege of having a magnificent view of the Setouchi area all to themselves.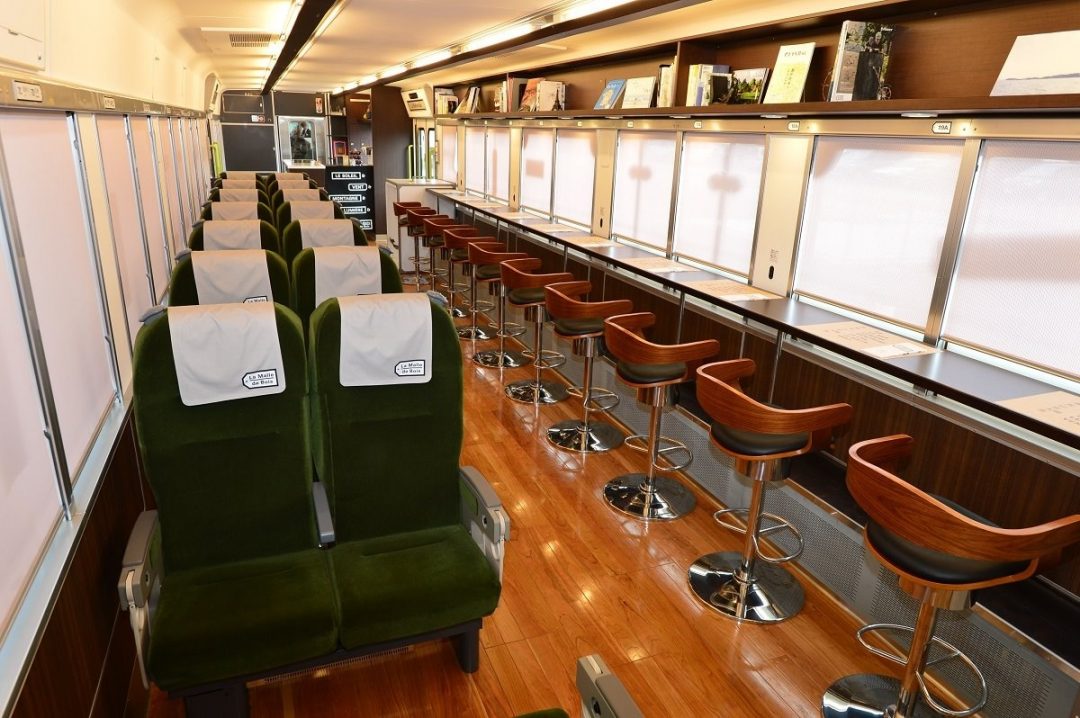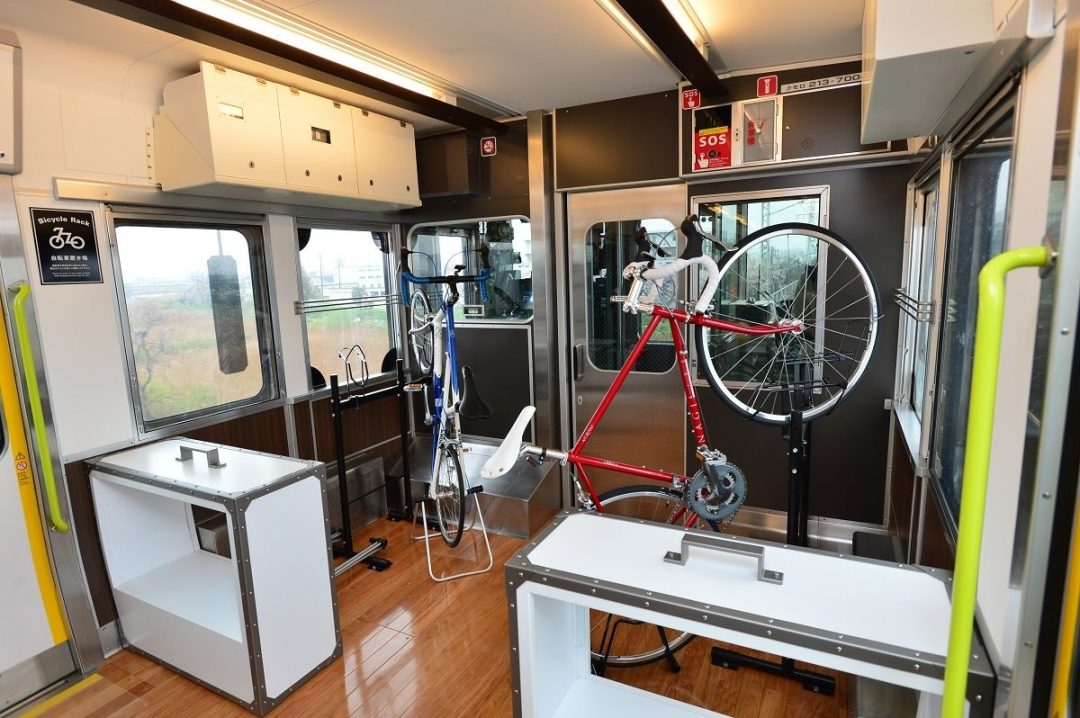 The train features designated bicycle storage spaces and displays of artworks by contemporary artists. There is also an in-train sales counter where passengers can purchase local specialty foods, beverages, and goods, as well as a limited edition "traveling sweets box" that can only be purchased on these trains (must be ordered in advance).
Four trains transport you to several exciting destinations in the Setouchi area
La Malle de Bois runs one round trip on specific days, departing from Okayama Station and traveling to one of the following stations: Uno, Mihara, Hinase, or Kotohira. The destinations vary according to the day, meaning passengers can fully explore different parts of the Setouchi area.
La Malle Setouchi journeys to Uno, the home of the Setouchi Triennale. Of particular interest on this route are "Chinu – the Black Sea Bream of Uno," an objet d'art installed at Uno Port, as well as the style and design of the station platforms and buildings at each of the four stations on the Uno Minato Line.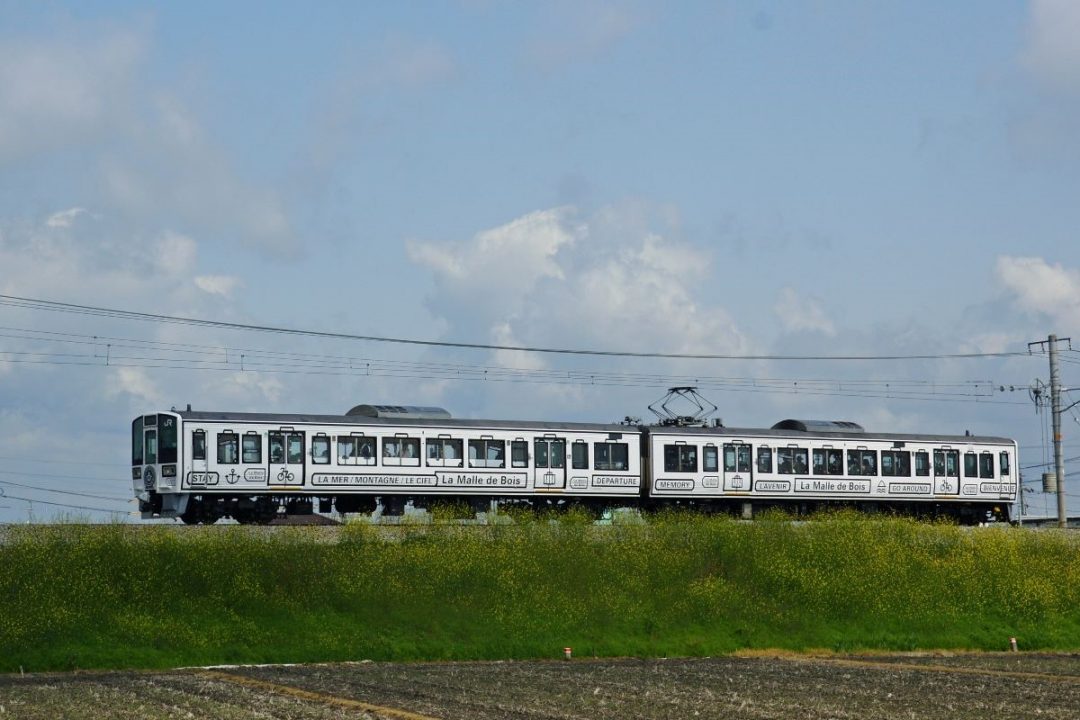 La Malle Shimanami transports passengers to the scenic port town of Onomichi. This picturesque town has served as the setting for many movies and TV dramas. It is also the gateway to the Shimanami Kaido, a well-maintained cycling route with stunning views along the islands of the Seto Inland Sea.
If you want to savor traditional crafts and gourmet food, take a ride on La Malle Bizen Osafune. There's something to suit the tastes of all travelers: soak up Japanese culture in Ibe, the home of Bizen ware pottery with a history of over 800 years; explore Osafune, famous for the production of Japanese swords; or indulge a craving for fresh oysters in Hinase.
Just one train, the La Malle Kotohira, crosses the Great Seto Bridge. It also takes you as far as Kotohira in Kagawa Prefecture, where you can visit the famous Kotohira Shrine and try the local specialty, Sanuki udon noodles.
■In-train guidance (English)=○
■Free Wi-Fi=○
■Electrical outlets=○ *Window seats only
■Restroom=○
■Washroom=×
■Designated wheelchair spaces=○
■On-board sales=○