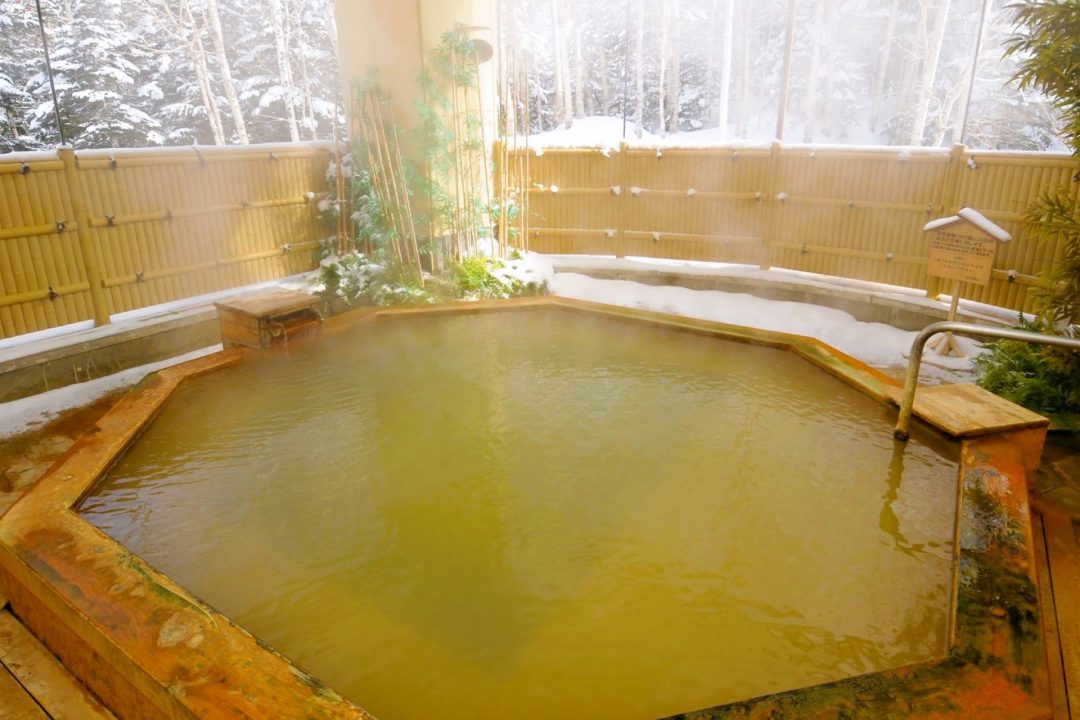 Biei Shirogane Onsen
A hot spring resort nestled within a white birch forest overlooking the Tokachi Mountain Range
Closest station

Biei Station, JR Furano Line
Access

Around 25 minutes by bus or taxi from Biei Station, JR Furano Line
Location

Shirogane, Biei-cho, Kamikawa-gun, Hokkaido
Great Stuff to See and Do!
Relax in an open-air bath with unique earth-toned hot spring water
Biei Shirogane Onsen is a hot spring resort surrounded by a beautiful birch forest that overlooks the Tokachi Mountain Range. Just 25 minutes by taxi from Biei Station, the hot springs opened in 1950 after the town overcame difficulties and succeeded in drilling for a geothermal water source.
The spring's water flows in at a temperature of around 50 degrees Celsius and contains ample amounts of beneficial sodium and calcium. It is said that bathers can "leave their walking sticks behind" thanks to the hot spring's recognized therapeutic effects for such conditions as neuralgia, hypertension, and arteriosclerosis. An unusual aspect of the hot springs is that the water is clear and colorless upon gushing out, but when exposed to air it turns light brown and cloudy.
Whether visiting for the day or staying overnight, visitors can enjoy bathing at one of five local hotels or at the town-run Kokumin Hoyou Center. The open-air baths at Biei Shirogane Onsen are surrounded by superb natural beauty, and are the perfect place to unwind and relax after a tiring day of travel.
Don't miss witnessing the world-famous "Biei Blue"!
When it comes to exploring the outdoors, there is plenty to do nearby. Several walking trails wind their way around the hot spring resort area, each taking 60 to 120 minutes to complete. Visitors can enjoy a leisurely stroll along the three-kilometer Shirakaba Trail, which runs between the town and the mysterious Shirogane Blue Pond, also called "Biei Blue" in reference to its cobalt-hued water.
Two other highly recommended spots to visit near the resort area are the Biei River and Shirahige Falls. Both are distinguished by their stunningly beautiful "Biei Blue" color and are definitely must-sees!