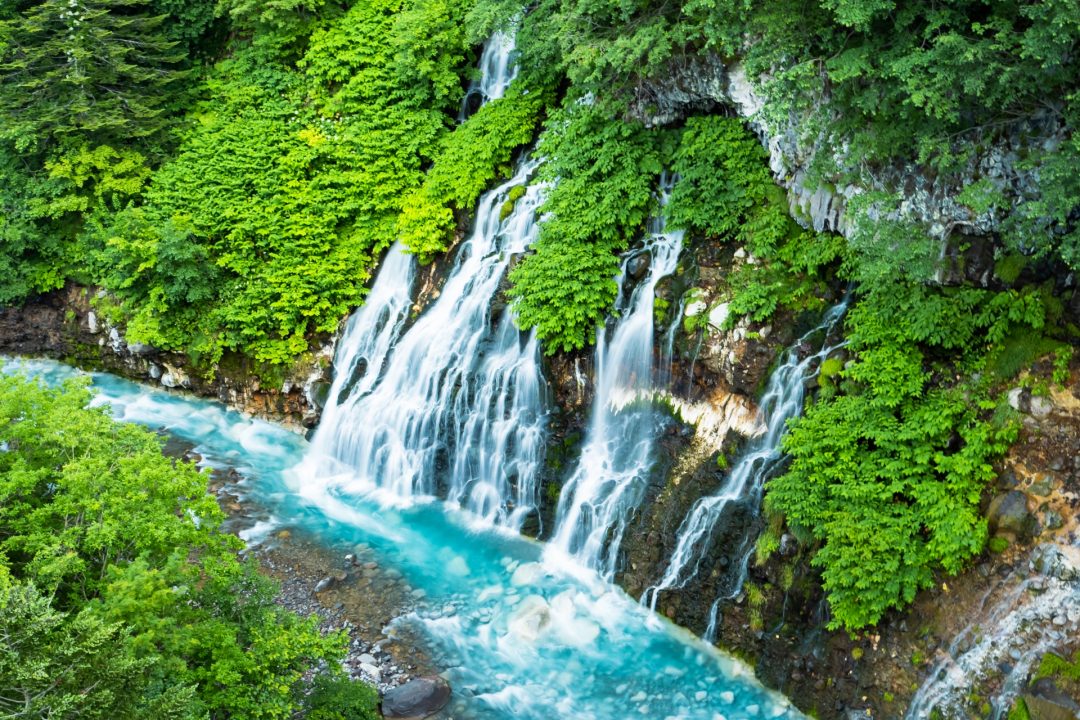 Shirahige Waterfalls
These mysterious waterfalls are a must-see for visitors to Biei Shirogane Onsen
Closest station

Biei Station, JR Furano Line
Access

Around 25 minutes by bus or taxi from Biei Station, JR Furano Line
Location

Shirogane, Biei-cho, Kamikawa-gun, Hokkaido
Opening hours

Can be visited anytime
Closed

Never
Price

Free
Great Stuff to See and Do!
Blue River Bridge reveals a spectacular view of the 30-meter-high falls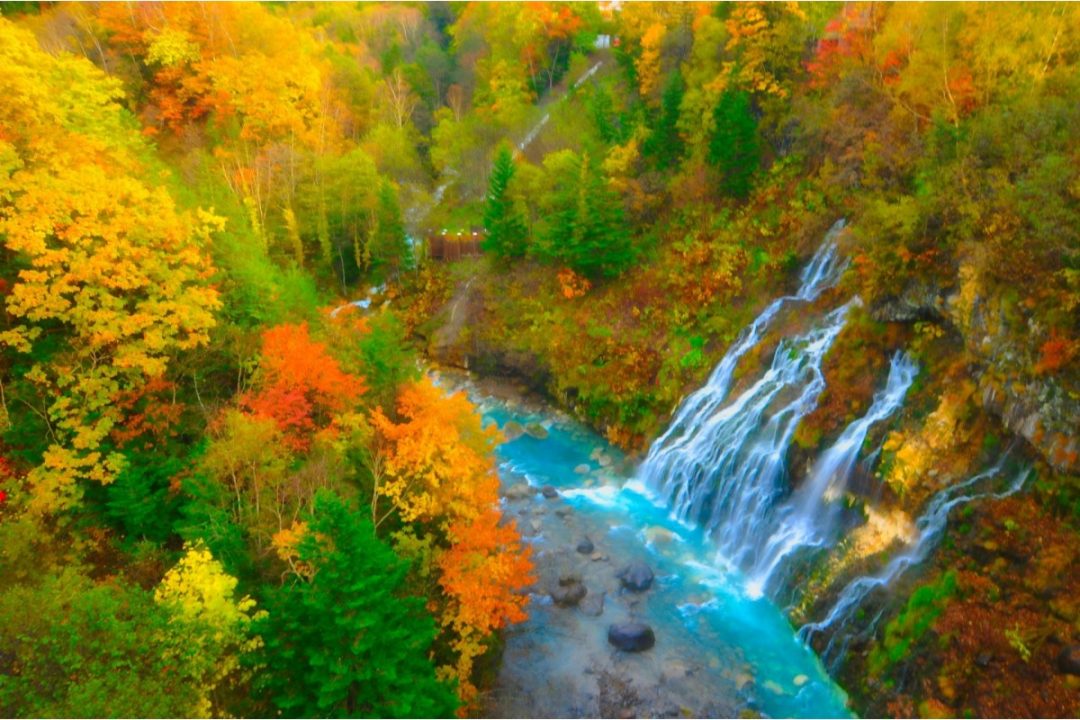 Surrounded by a forest of white birch trees, the Shirahige ("White Beard") Waterfalls are a hidden treasure of the Biei Shirogane Onsen area. Together with the Shirogane Blue Pond, these falls are a must-see for visitors wishing to enjoy the area's famed "Biei Blue."
The Blue River Bridge (also called the Shirogane Bridge) spans the Biei River, also known as the "Blue River" due to its beautiful cobalt blue color and which flows along the hot spring resort area. Located around 40 meters above the water, the bridge is a prime viewing spot for the Shirahige Waterfalls. The Biei River runs right below the falls.
The waterfalls are located on the right side of the river, upstream from the bridge, and span a distance of around 40 meters, with a vertical drop of some 30 meters. The contrast between the cobalt blue river and the white, beard-like falls cascading down from the cliffs of the canyon is absolutely breathtaking. The waterfalls produce a dynamic sound that reverberates throughout the area and also release abundant negative ions, believed to have beneficial effects. One could gaze endlessly at the ever-changing "white beard" appearance of the falls and never grow bored.
Stunning scenery that changes from season to season—cool and crisp summers, autumns filled with foliage, and winters reminiscent of ink paintings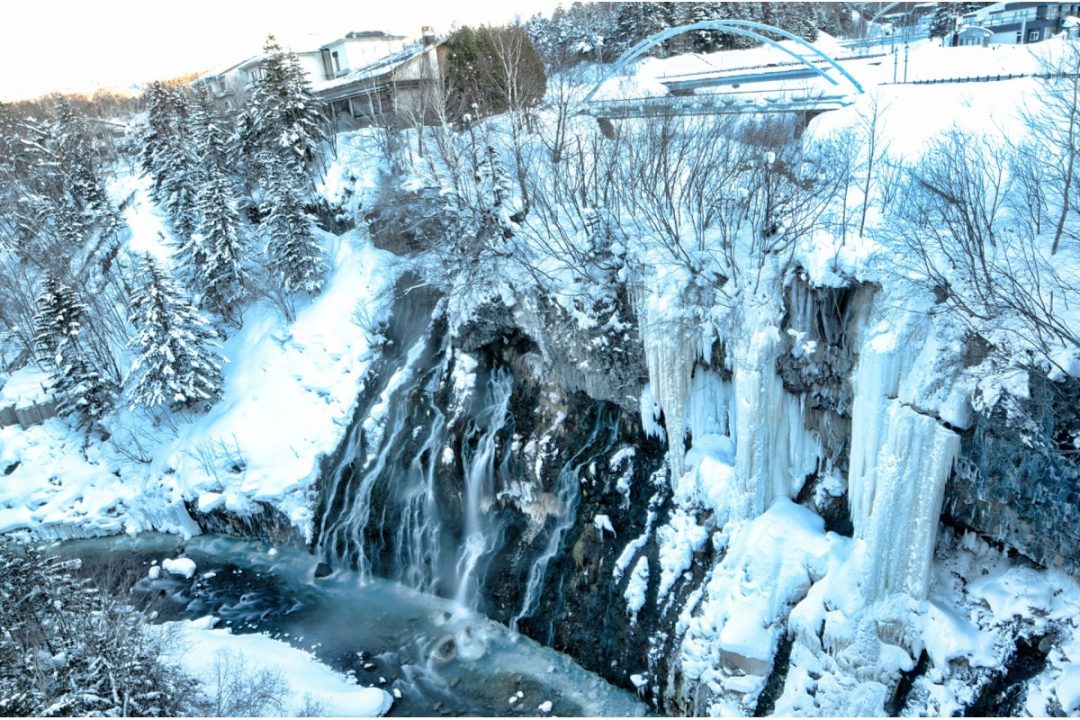 The Shirahige Waterfalls were formed by the volcanic eruption of Mt. Tokachi and are one of the few waterfalls in Japan where abundant subterranean water streams out from between layers of lava and other strata of rocks. The falls pour down into the Biei River, whose cobalt blue appearance results from the presence of aluminum, which diffuses blue light.
The waterfalls delight visitors with a rich palette of colors in all seasons, especially in autumn, when the Tokachi Mountain Range is decorated with beautiful red and yellow leaves, and in winter, when it transforms into a monochromatic world resembling an ink painting. Even in the middle of winter, the water from the falls does not freeze. The ice-covered trees created by the mist rising from the waterfalls are a truly wondrous sight to behold.