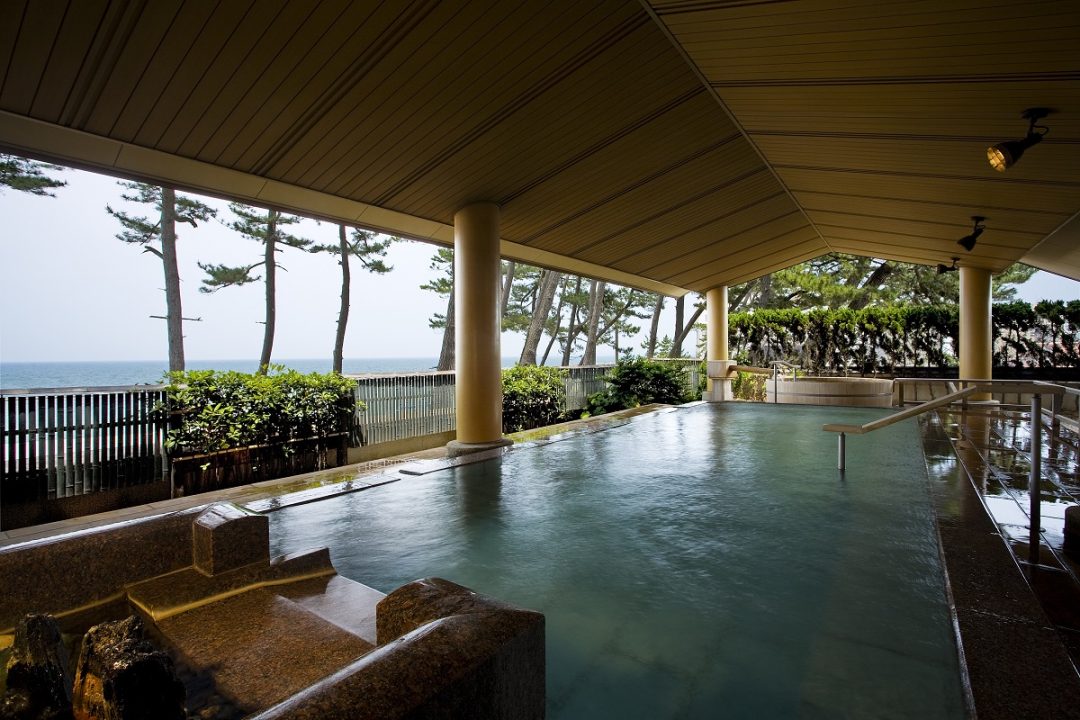 Kaike Onsen
One of the most well-known hot spring areas of San'in
Closest station

Yonago Station, JR San'in Main Line, Hakubi Line, or Sakai Line
Access

From Yonago Station take the bus for around 20 minutes or drive for around 15 minutes.
Location

Kaikeonsen, Yonago-shi, Tottori
Great Stuff to See and Do!
A hot spring area with panoramic views of Miho Bay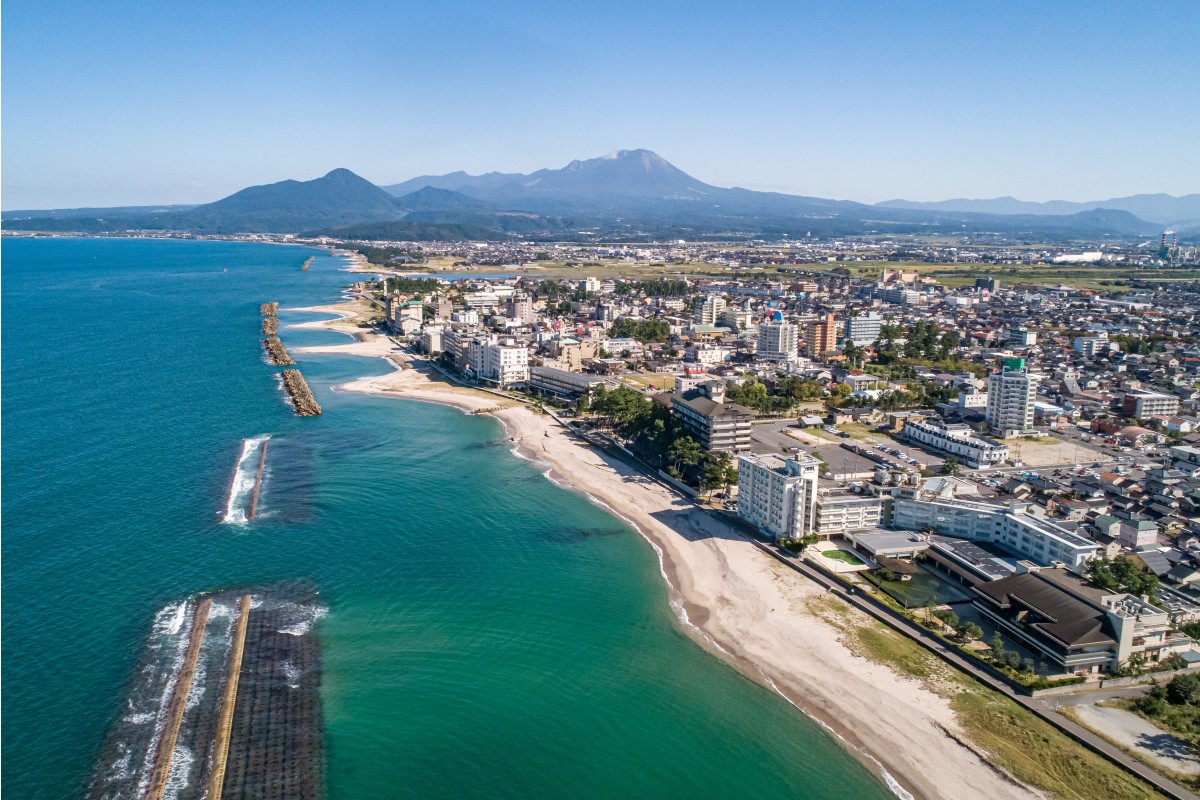 Kaike Onsen is a hot spring area stretching alongside the Sea of Japan that was discovered in 1900. In this unique area, springs boil up from the sea which is a rarity even in Japan. More water gushes from the earth here than in all of Tottori Prefecture. These springs are high in natural salts (chloride springs), known as Shiono yu hot springs, which are better at insulating and energize the metabolism of the user. Users can experience the effects of thalassotherapy simply by soaking in the hot spring water of Kaike Onsen.
A charming town selected for many top-100 lists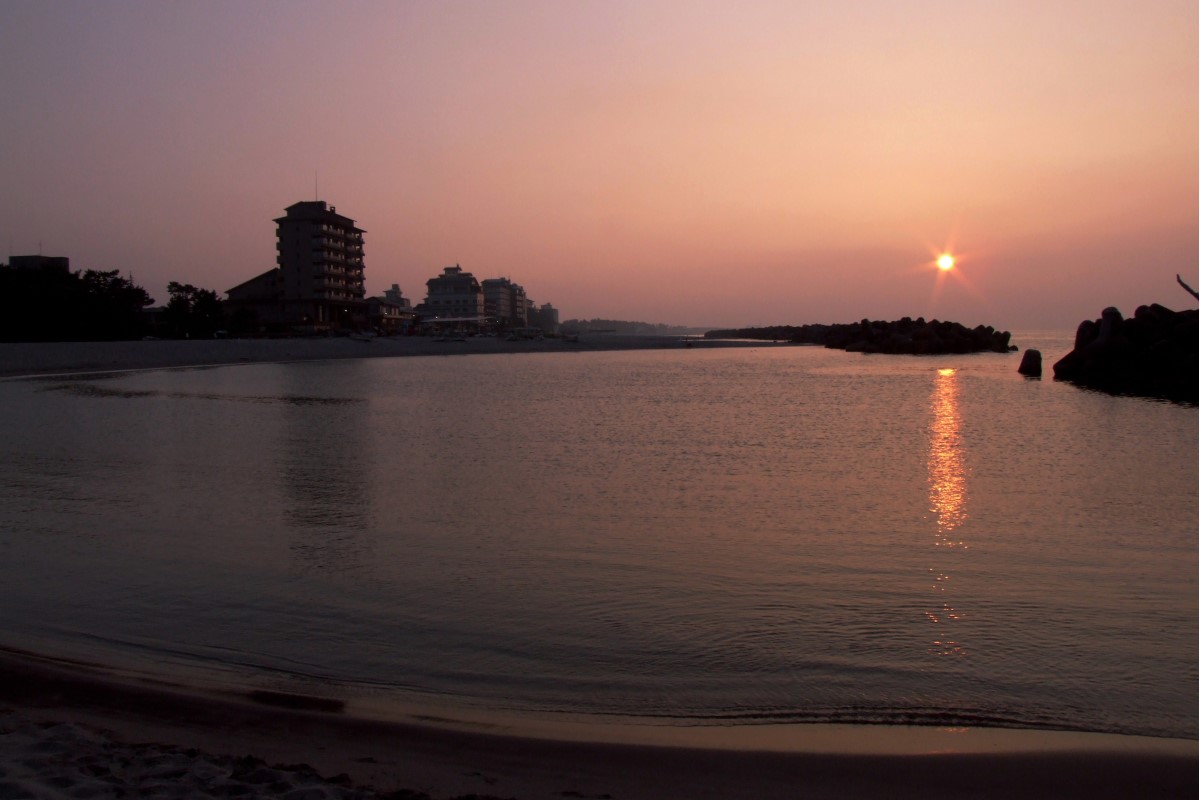 Visitors can enjoy the breathtaking scenery in Kaike Onsen, which has been selected for many top-100 lists, such as the top-100 places to see the sunrise in Japan and the top-100 beachfronts of Japan. In addition, the city was modelled after the city of Kyoto, so streets run from north to south, and east to west like the lines of a Go (Japanese checkers) board. While exploring the area with a hot spring map in hand, you can indulge in the local cuisine and splurge in the quaint shops.
One of the appeals of Kaike Onsen is that it is a hot spring area that runs along the coast, so after a soak in a hot spring, you can take an invigorating dip in the sea!