WEST EXPRESS GINGA
A new long-distance train that accommodates to a variety of travelers
Main route

Kansai – San'in and Sanyo areas
Route map
Popular spots & gourmet
The Story Behind The Train
Notice
The WEST EXPRESS GINGA will begin operating on September 11, 2020.
Travel around the charming area of western Japan
The WEST EXPRESS GINGA is a new long-distance train, born from the concept of enjoying train travel for everyone from young families to senior citizens.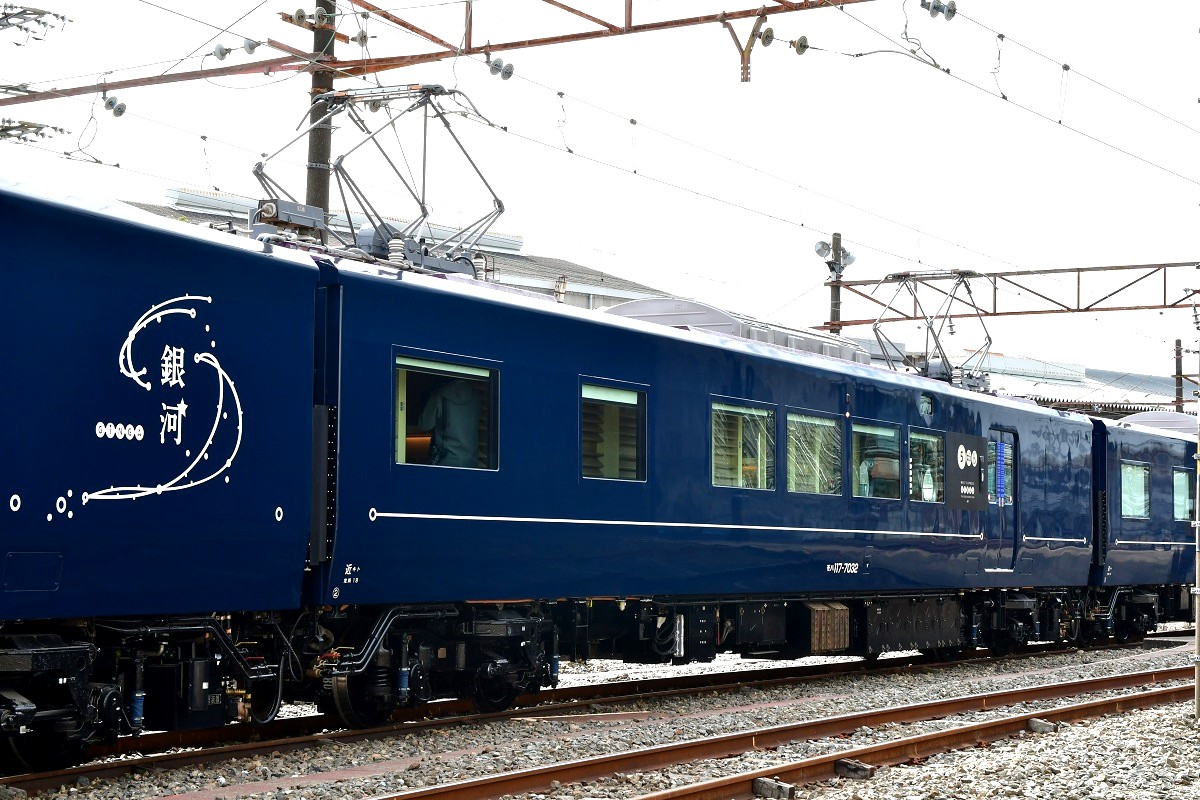 The cars are colored in lapis navy blue which symbolizes the rich color of the sea and sky famous in western Japan. The long lines running down the side of the cars give the sense of long-distance travel and evokes people's desire to travel far away.
This train will travel on various lines in the western Japan area.
Combining casual and comfortable
The six-car WEST EXPRESS GINGA offers a different type of seating in each car.
The train has been designed so that riders can enjoy a comfortable trip whether they are travelling alone, as a family, or with a group of friends. Even more, there are free, open, no-reservation-necessary spaces that people can take advantage of to further enjoy the ride.
Why not travel around the charming area of western Japan in the new casual-comfortable style of the WEST EXPRESS GINGA?