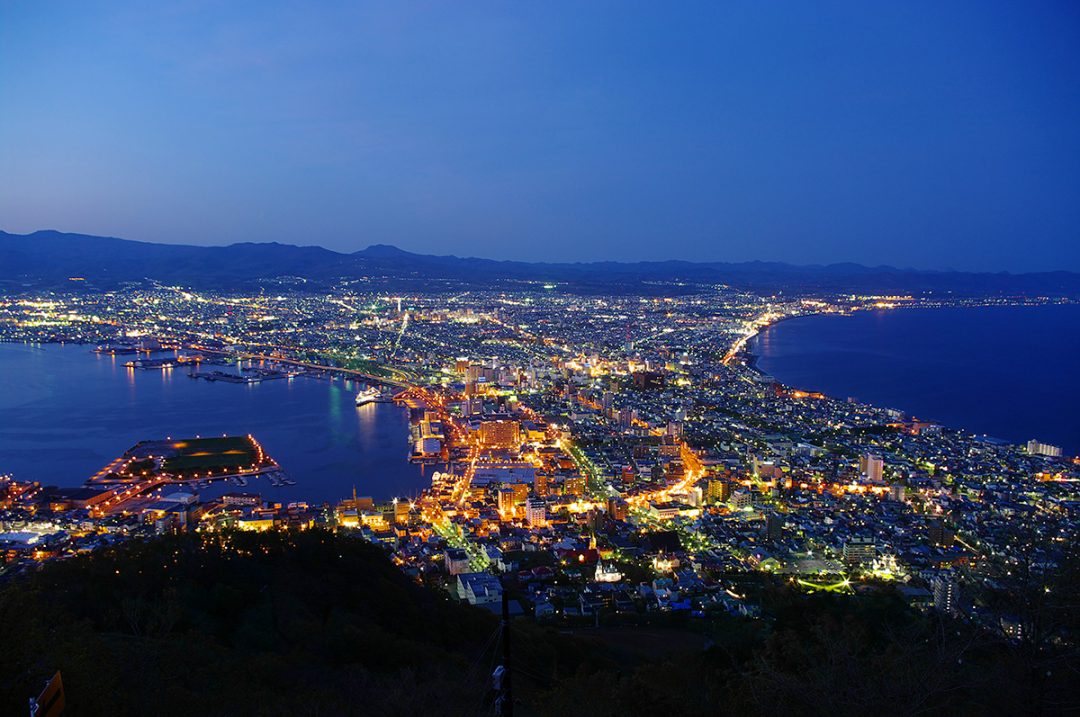 Mount Hakodate
One of Japan's best night views
Closest station

Hakodate Station on the Hakodate Main Line
Access

About 30 minutes from Hakodate Station to Sanroku Station on the Mt. Hakodate Ropeway

Take the Hakodate City Tram from Hakodate Station Tram Stop to Jujigai Tram Stop. Walk from Jujigai Tram Stop to Sanroku Station on the Mt. Hakodate Ropeway.
Location

Hakodate, Hokkaido Prefecture
Opening hours

Apr. 25 – Oct. 15 10:00–22:00 (Last ascent 21:50)

Oct. 16 – Apr. 24 10:00–21:00 (Last ascent 20:50)
Great Stuff to See and Do!
The commanding view of the picturesque night scenery from atop Mount Hakodate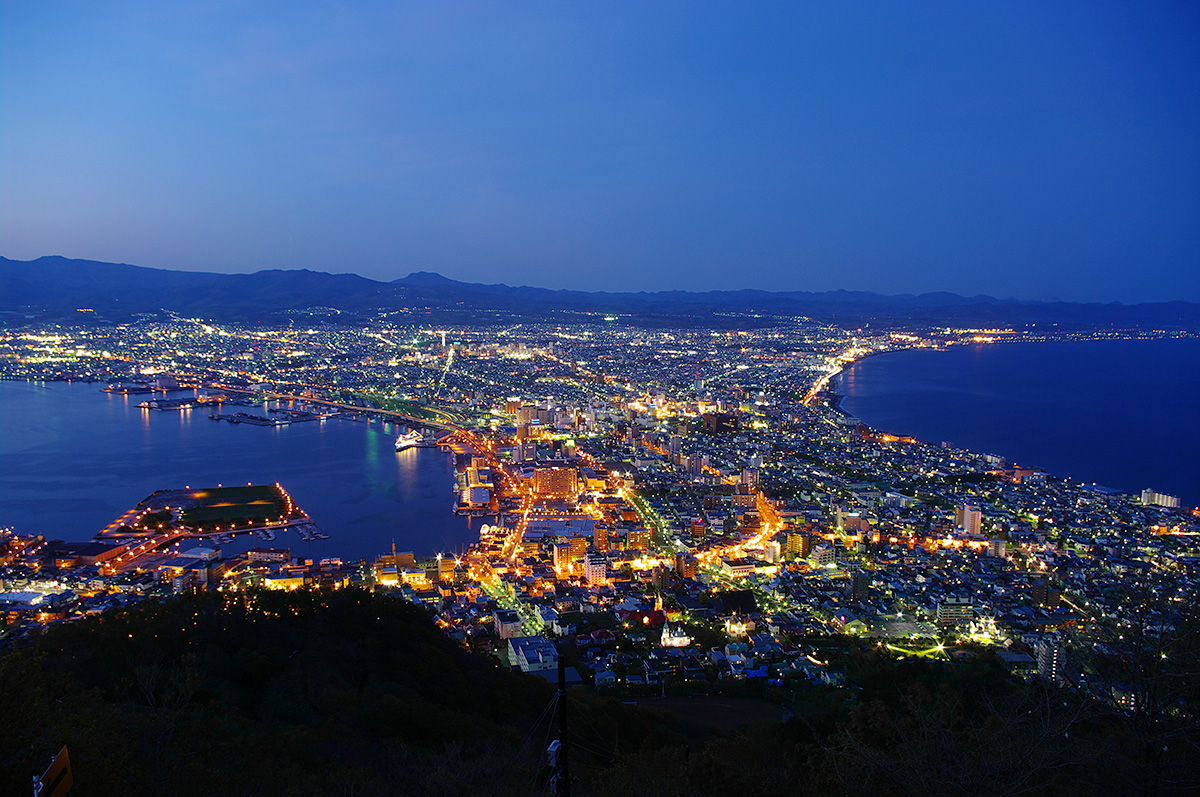 The sweeping view of Hakodate City and the surrounding ocean and mountains atop Mount Hakodate was enabled through the construction of the mountaintop viewing platform in 1953 and the ropeway linking the mountain's base and summit in 1958.
The night view from the mountain summit is very popular.
The viewing platform atop the mountain is easily reached using the ropeway
The viewing platform has four floors. The first floor is the mountaintop station for the ropeway and the waiting lobby, the second floor has restaurants and an event hall, the third floor has a tea lounge and other spaces, and the top floor has the rooftop viewing platform. The pleasant trip on the ropeway to the top is a convenient three minutes. In addition to the ropeway, a bus connects outside JR Hakodate Station to the mountaintop (about 30 minutes), or a mountain trail can be used to climb to the summit.
The beautiful scenery is protected by the regulations of Hakodate City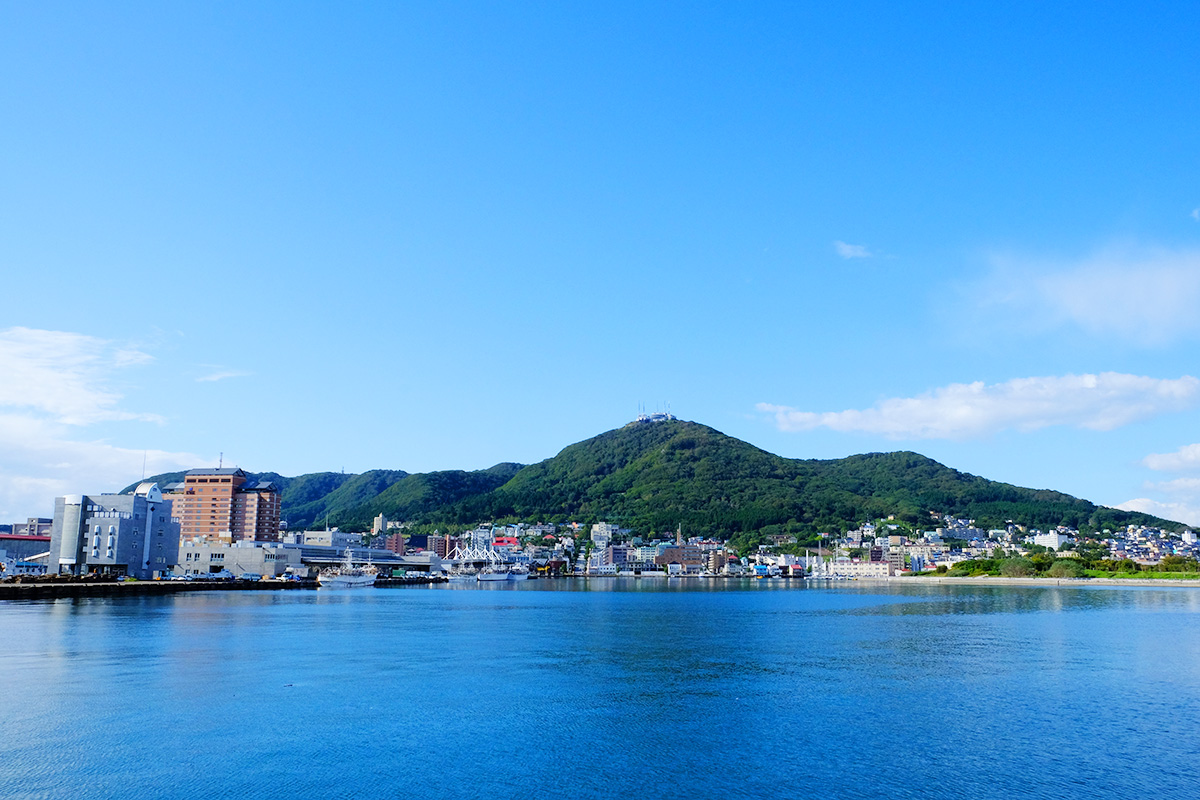 In order to protect the natural environment, picking the flowers and vegetation on Mount Hakodate is forbidden by city regulations.