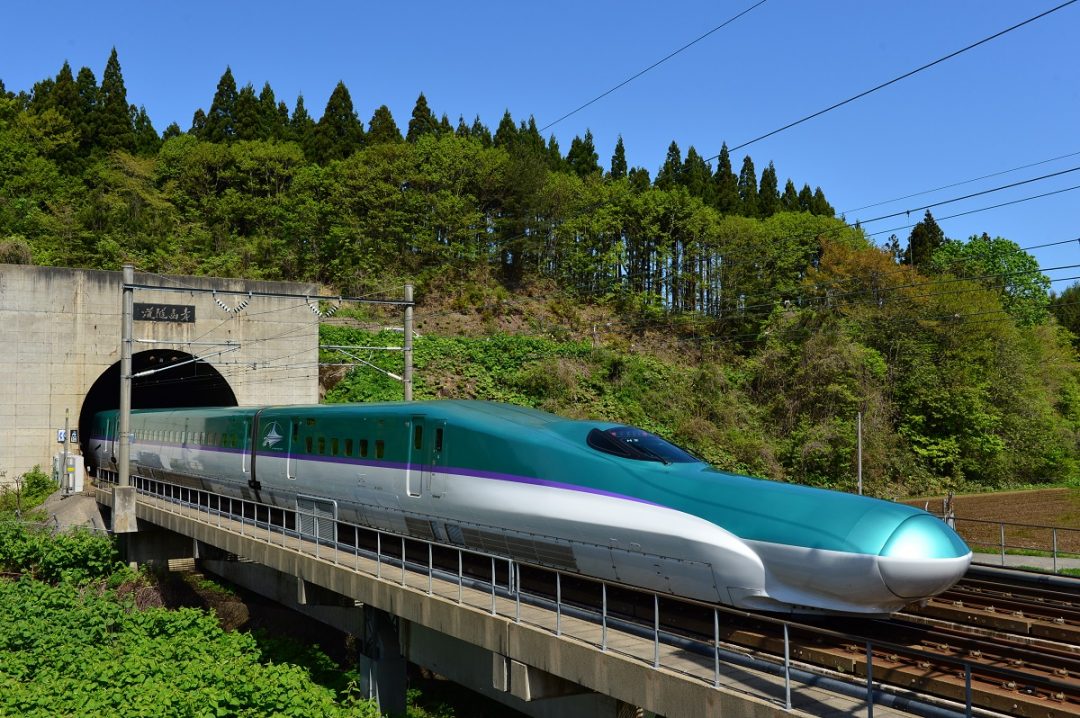 Hayabusa(H5-Series)
From Honshu to Hokkaido via the Seikan Tunnel
Main route

Tokyo Station–Shin-Aomori Station–Shin-Hakodate-Hokuto Station
Route map
Popular spots & gourmet
The Story Behind The Train
Travel to Hakodate, famous for its night view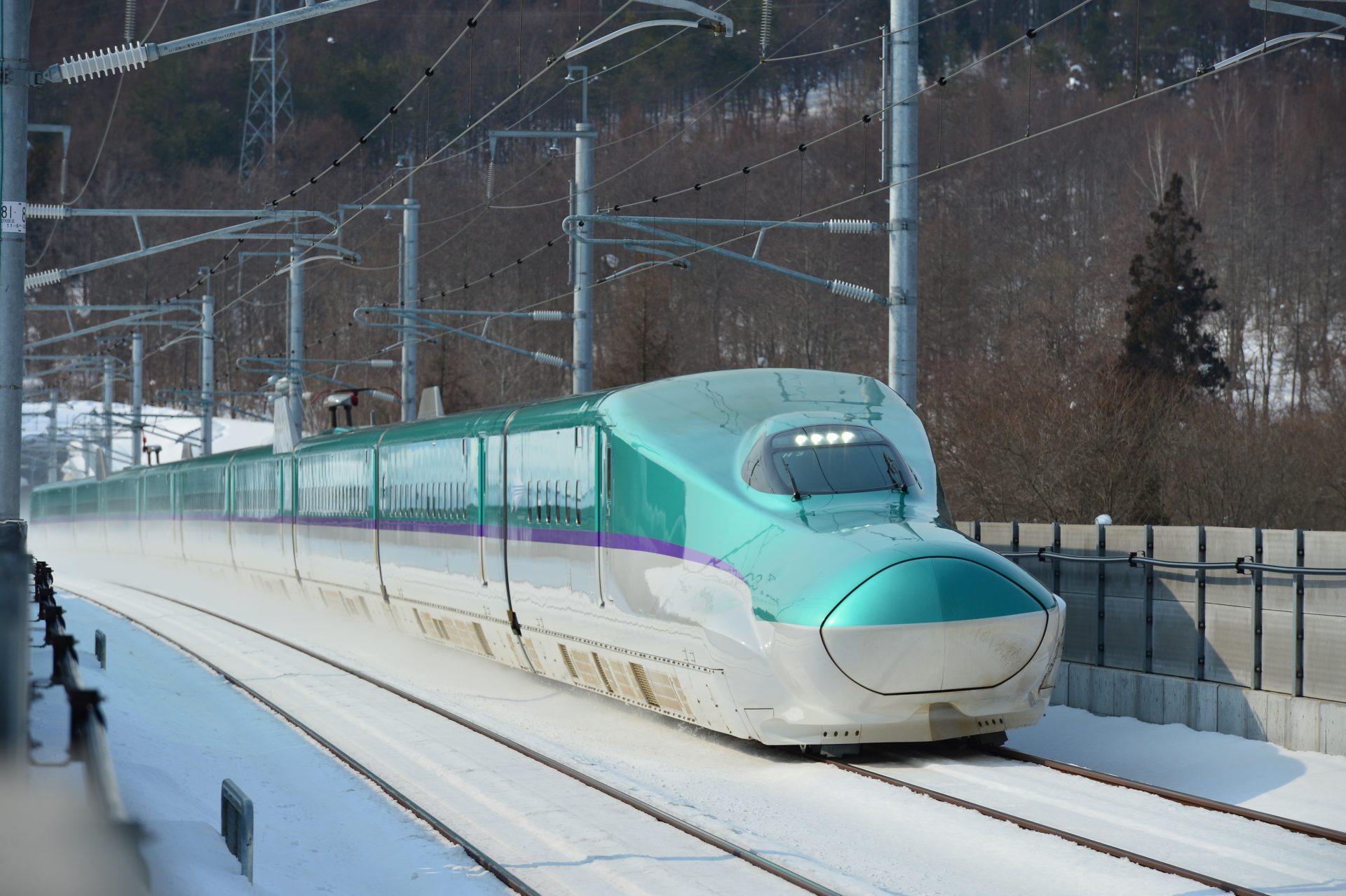 The Hokkaido Shinkansen "Hayabusa" has a direct connection with the Tohoku Shinkansen and links Tokyo Station and Shin-Hakodate-Hokuto Station in Hokkaido in as fast as 3 hours 58 minutes.
Hokkaido first became connected to a shinkansen line in 2016.
The subtle decoration in the train cars is a highlight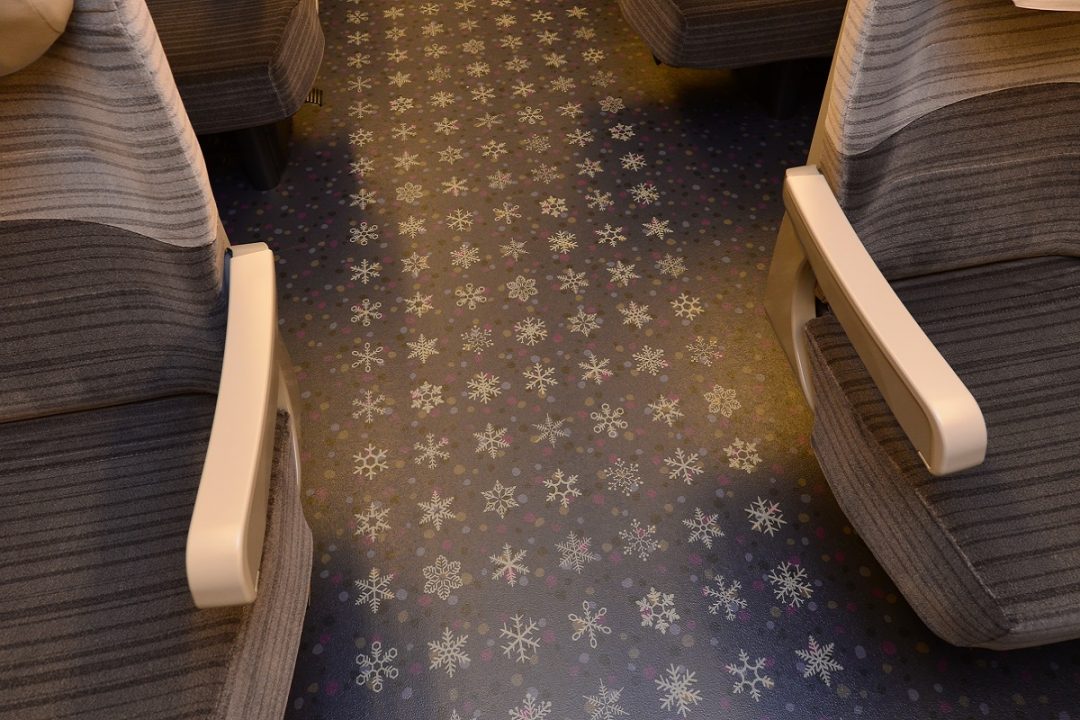 Although it resembles the Tohoku Shinkansen "Hayabusa," the line color is different. The Hokkaido Shinkansen has a "Saika" purple line inspired by lavender and lilacs, which are symbols of Hokkaido.
In addition to the ordinary car seats, there are also Green Car seats and GranClass seats, even more luxurious than the Green Car seats.
The carpets on the train cars have a pattern with a snow crystal motif, creating anticipation as you head toward the "snow country" of the north.
Cross under the water in the world's best tunnel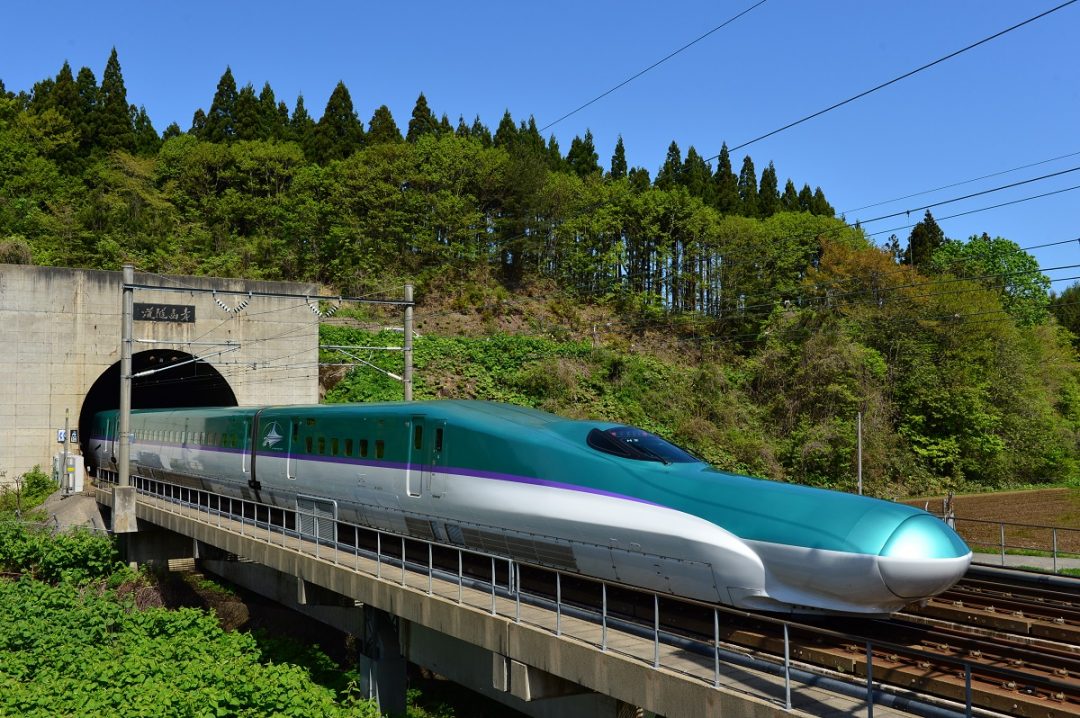 The Seikan Tunnel is the world's longest underwater tunnel and connects Japan's main island of Honshu with the island of Hokkaido. When you come out of the tunnel, you will be met by the expansive land that fosters magnificent nature and superb gourmet cuisine.