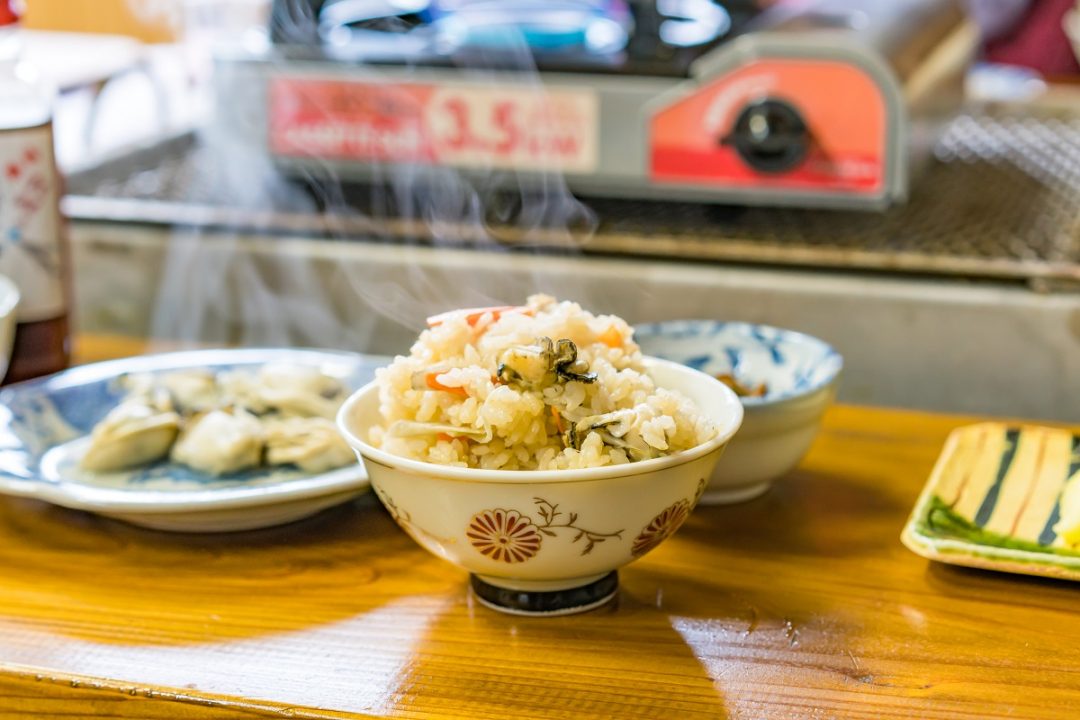 【Autumn 2019】 A promotional tourism campaign is being held in the Niigata and Shonai, Yamagata areas!
A large-scale promotional tourism campaign known as the "destination campaign" is being held in the Niigata and Shonai, Yamagata areas between October and December 2019. During the campaign, many different special projects and limited-time-only events will be held!
【What's a destination campaign?】

It is a large scale promotional tourism campaign implemented with the cooperation of the six companies of the JR Group, municipalities, tourism companies, and others throughout Japan. During the over three-month campaign, you can experience the highlights of the areas.

The Highlights of Niigata

The theme of this campaign is gastronomy. Niigata's varying geographical features of the ocean, mountains, and rivers, as well as the harshness of the winters in this "snow country," have produced a unique food culture. Recommendations by area are introduced below!

Niigata and Aga Areas

Niigata City was once a port for kitamaebune cargo ships, and was one of the five ports designated to remain open at the end of the Edo period. It has many local dishes, including koji (the rice mold used to make sake) that is indispensable for Niigata's food culture.

Yamazaki Kojiya

This venerable shop has operated for over 150 years promoting the merits of koji. Here, work starts early in the morning to manufacture koji products by traditional methods. The shop also provides recipes for amazake (a sweet sake drink), shio koji (a mixture of salt, koji, and water), and dishes made using koji.

Murakami and Shibata Areas

This area is on the border with Yamagata Prefecture. The vestiges of the Edo period still remain throughout.

Bishokuya Yamashin

There is a restaurant in this meat shop specializing in Murakami beef. Murakami beef only refers to Japanese Black wagyu that has fulfilled various conditions such as cows that have eaten feed made with Koshihikari rice for up to two years. After eating it just once, you will get addicted to the melt-in-your-mouth texture.

Yahiko and Sanjo Areas

Tsubame City and Sanjo City are world-renowned for metalworking. The Yahiko area has also become popular recently as a "power spot," a term used in Japan to refer to areas with spiritual energy.

Koshu Hanten

During the period of rapid economic growth from 1955-1964, Tsubame seabura ramen was served to fill the bellies of the artisans who worked in the factories producing metal tableware. This ramen is Tsubame's soul food, popular because of the rich flavor of its fish-base soup and the pork back fat floating on the surface that helps stop the ramen from cooling down.

Nagaoka and Kashiwazaki Areas

Enjoy the flavors of sake and local cuisine in this area well-known for its excellent sake in the sake production prefecture of Niigata.

uoni

Kappo uoni is a French restaurant established in 1877. The sixth-generation chef creates French cuisine that brings out the excellent quality of the ingredients and uses fermented seasonings. The price for the full-course lunch starts at 2,200 yen, and the full-course dinner starts at 3,300 yen.

Yuzawa and Uonuma Areas

This mountainous area receives heavy snowfall. When speaking of the area's cuisine, its famous rice brand Koshihikari is first to come to mind. The region is also known for its vegetables.

Sushidokoro Sushioka

It is popular among family groups and a line forms always at lunch. The Majidon (1,200 yen) served at lunch is a rice bowl almost overflowing with more than 10 kinds of fresh seafood. The sushi rice is Koshihikari cultivated in the South Uonuma area.

Myoko and Joetsu Areas

Joetsu City has long flourished as an important location for transportation, and is home to many historic highlights. The abundant nature in Myoko City appeals to locals and tourists.

Kanzuri

Kanzuri is a fermented spice seasoning handed down for generations in the Joetsu region. It is made with local chili peppers and takes four years to make. In addition to being used to subtly bring out the flavor of other ingredients in dishes, it has many other uses such as in ramen, meat dishes, sashimi, and more.

Sado Area

Enclosed on all sides by the sea, agriculture leveraging the rich soil and climate as well as the fishing industry flourish here. The Sado Kinzan gold mine is also famous.

Akitsu Maru

Reserve your spot to eat lunch during oyster season at this oyster hut on the banks of Lake Kamo. The oysters from Lake Kamo are renowned for not having a strong sea-smell and are easy to eat. There are also all-you-can-eat oyster plans.

Shonai area

This area in the south of Yamagata Prefecture adjoins Murakami. It still has culture and buildings from the Edo period.

Kominka Café Wadaya

This café is located in a traditional kominka house built in 1949 that was renovated to the lowest degree possible, thus preserving its retro atmosphere. Its signature dishes are curry, banbadori chicken, and 4-6 kinds of tomato jam using local, seasonal ingredients from the Yuza area.

Recommended trains

You can also enjoy the flavors of local cuisine aboard a sightseeing train in the Niigata and Shonai area. Put a trip aboard these trains on your travel bucket list!

Kairi

A new sightseeing train has been created where you can savor the cuisine of Niigata and Shonai while gazing at the scenery of the Sea of Japan. If you make an advanced reservation, you can sit on the train and enjoy full-course meals from ryotei (traditional luxury Japanese restaurants) as well as other restaurants along the train line.

Genbi Shinkansen

You can enjoy modern art as you travel aboard this novel shinkansen. In the café in car 13, savor coffee from the popular Tsubame Coffee café as well as popular local sweets.

Koshino Shu*Kura

The Koshino Shu*Kura connects Joetsumyoko Station and Tokamachi Station and is a train with a concept centered on sake from Niigata, the mecca of local sake. The train name takes inspiration from the shukura sake breweries and abundant nature of Echigo, and Koshino is derived from the Japanese characters in Echigo, the old Edo period name for Niigata. The * symbol in ShuKura adds an image of rice, snow, and flowers.
read more