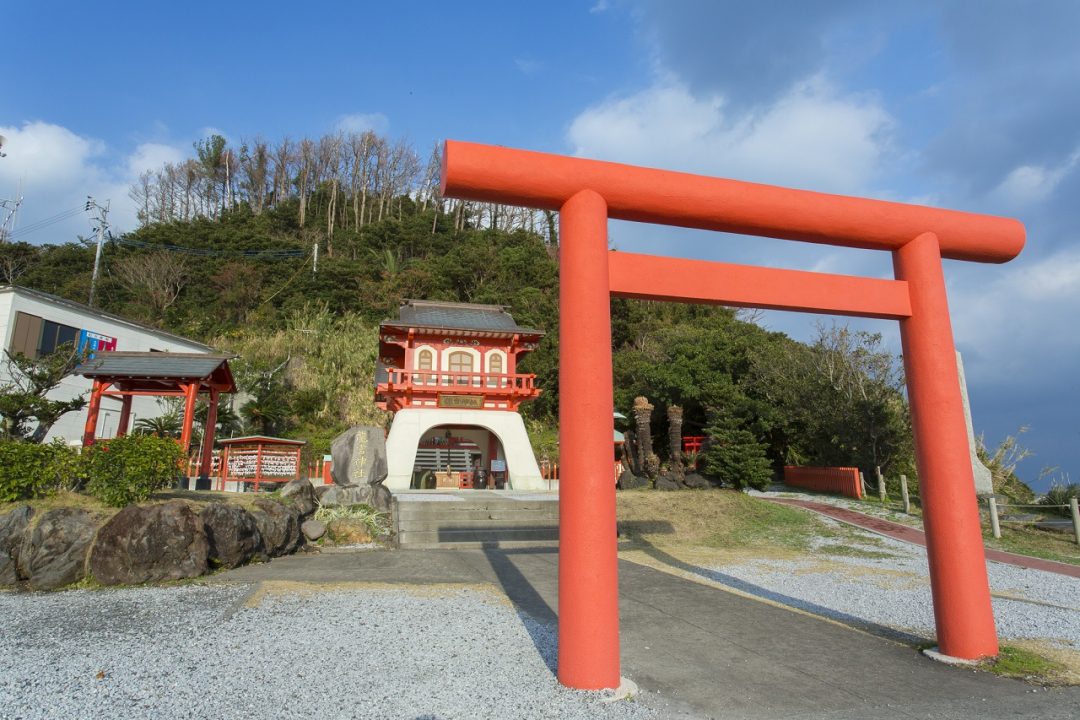 (c) P.K.N
Ryugu Shrine
The birthplace of legends
Closest station

JR Nishi-Oyama Station or Yamakawa Station
Access

About 15 minutes by car from Nishi-Oyama Station on the JR Ibusuki Makurazaki Line

From Yamakawa Station on the JR Ibusuki Makurazaki Line, take a Kaimon-bound Kagoshima Transportation Bus for about 15 minutes to the Nagasakibana stop, and then walk 3 minute
Location

1578-8 Yamagawaokachogamizu, Ibusuki City, Kagoshima Prefecture
Great Stuff to See and Do!
A Shinto shrine built on a cape with a breathtaking view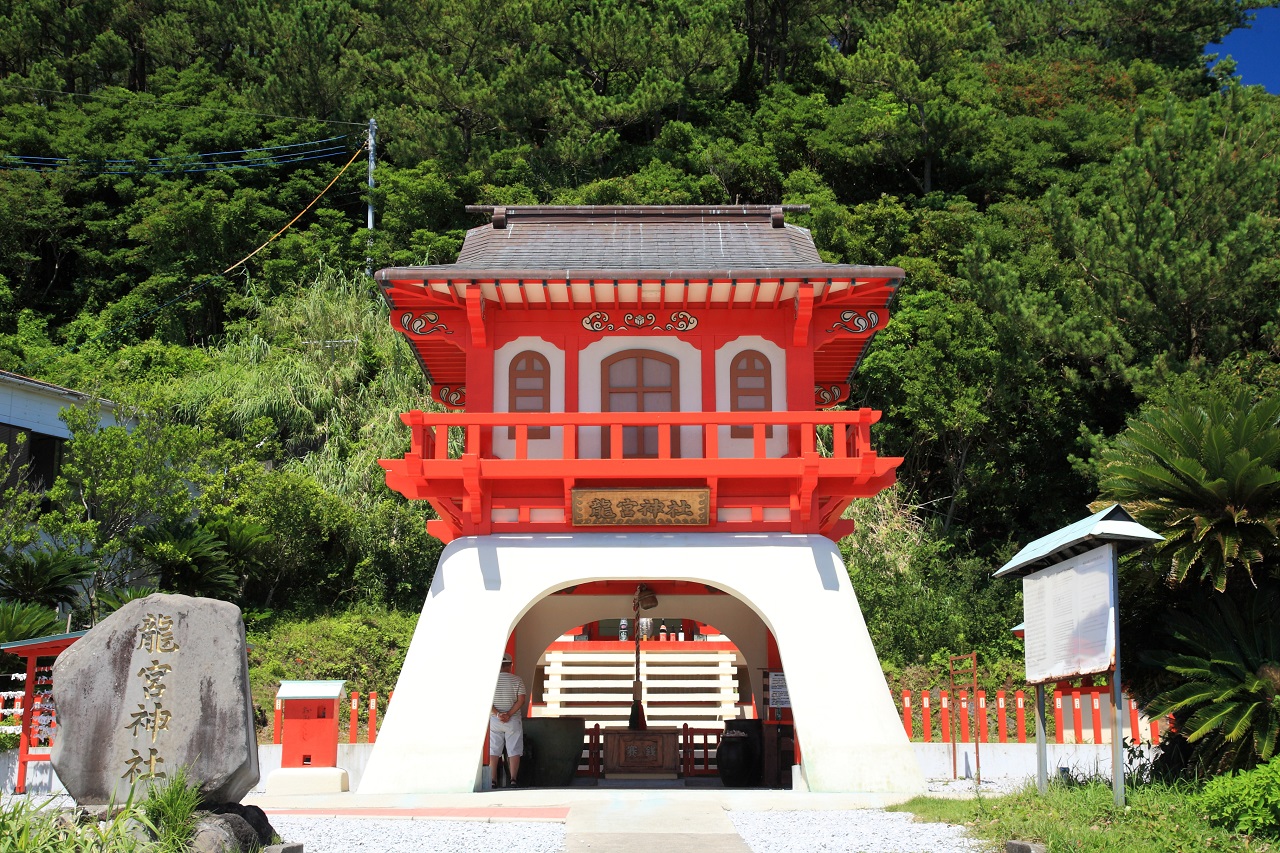 Located in the birthplace of the legend of the Palace of the Dragon King (Ryugu) in Cape Nagasakibana, Ryugu Shrine enshrines Princess Toyotama (also known as Princess Otohime). The shrine is valued as a deity supporting matchmaking and safe voyages.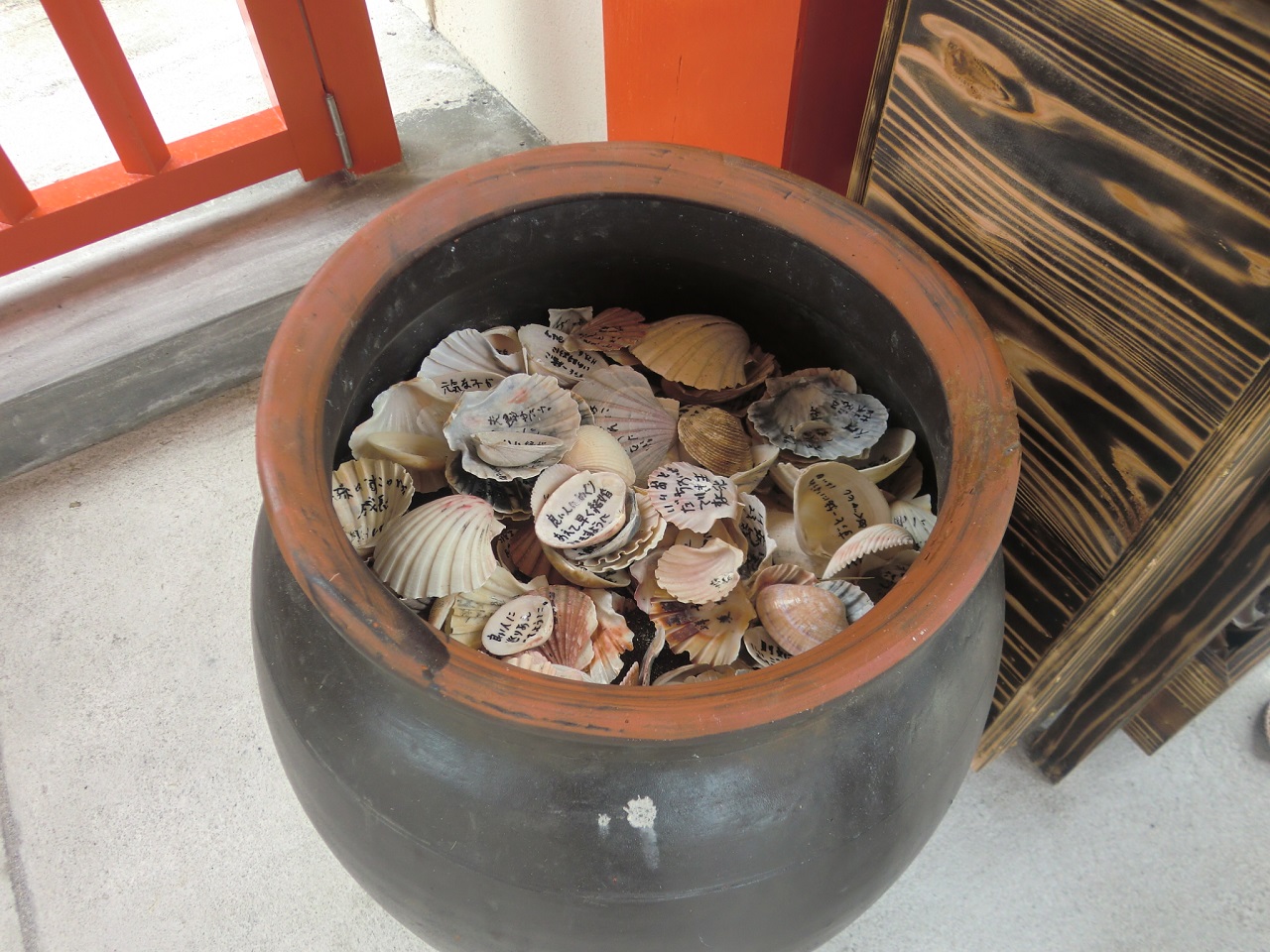 Visitors can write their wishes on an egai, a shell that serves as an interesting version of the regular way of writing Shinto prayers on an ema votive picture.
See the eternal passage of time before your very eyes
Cape Nagasakibana is located at the southernmost point of the Satsuma Peninsula. Here, you can see the striking shape of Kaimondake volcano across the water, as well as Yakushima Island and Iojima Island on days with good weather. The cape is also said to be where the legendary Urashima Taro departed to visit the Palace of the Dragon King. It is also known as Cape Ryugu (Palace of the Dragon King Cape), and is a scenic location where Ryugu Shrine enshrines Princess Toyotama.
Nearby there is a sandy beach where loggerhead sea turtles come to lay their eggs. The beautiful scenery from here features a view of Kaimondake volcano, known as the Fuji of Satsuma.