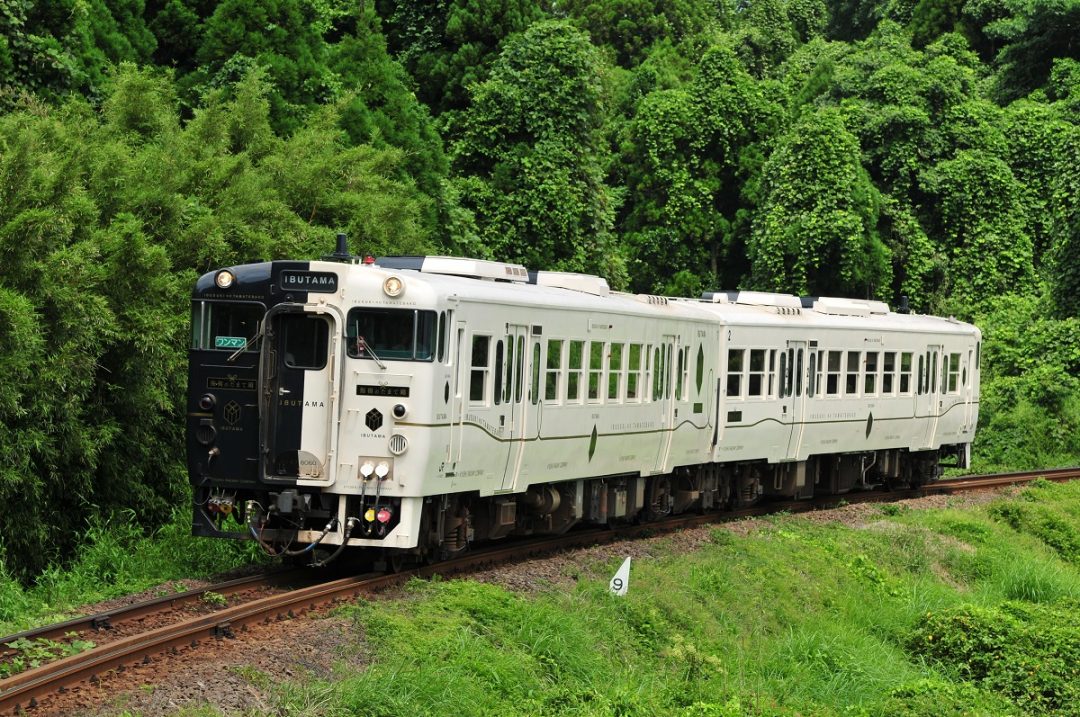 Limited Express Ibusuki no Tamatebako
Take a scenic journey aboard the Tamatebako!
Main route

Kagoshima-Chuo Station – Ibusuki Station
Route map
Popular spots & gourmet
The Story Behind The Train
A train with a legend of the Palace of the Dragon King theme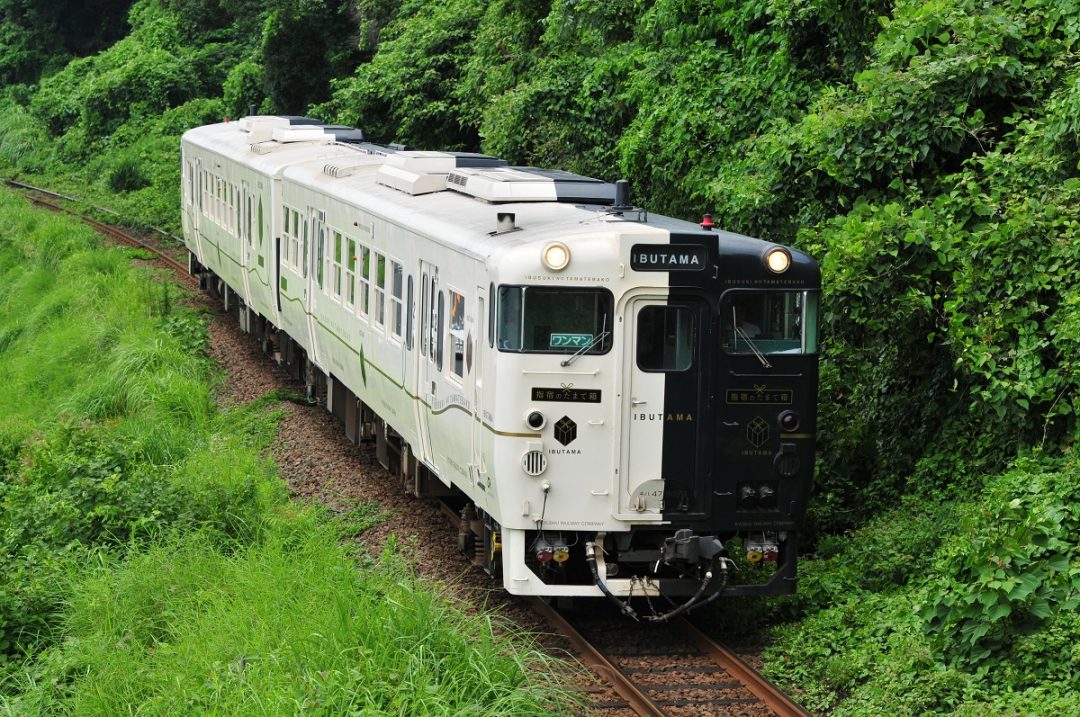 The Satsuma Peninsula in Kagoshima is known for the legend of Urashima Taro that is well-known by everyone in Japan. This train features a design theme based on that legend.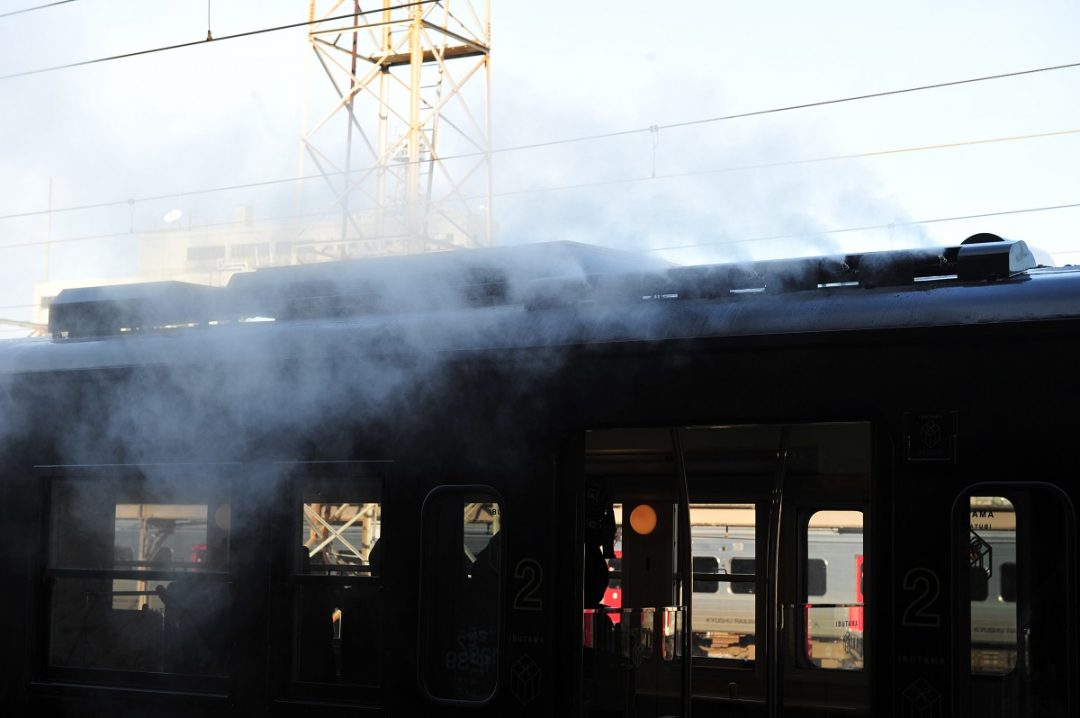 When the train stops at a station, white smoke pours from the top of the doors which resembles the part of the legend in which smoke comes out of the tamatebako (meaning jeweled box) when it is opened.
The best views of Kinko Bay!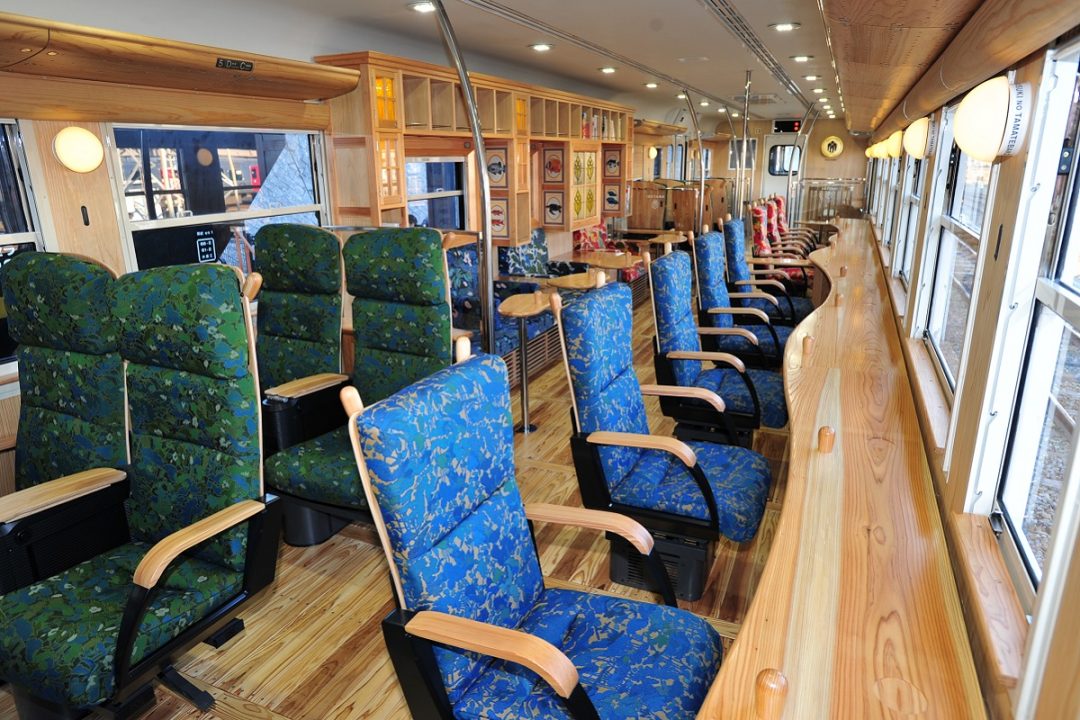 The train runs along Kinko Bay. It features many counter seats positioned toward the windows to allow passengers to casually enjoy the scenery. If the weather is nice, you can also see Sakurajima volcano, the symbol of Kagoshima.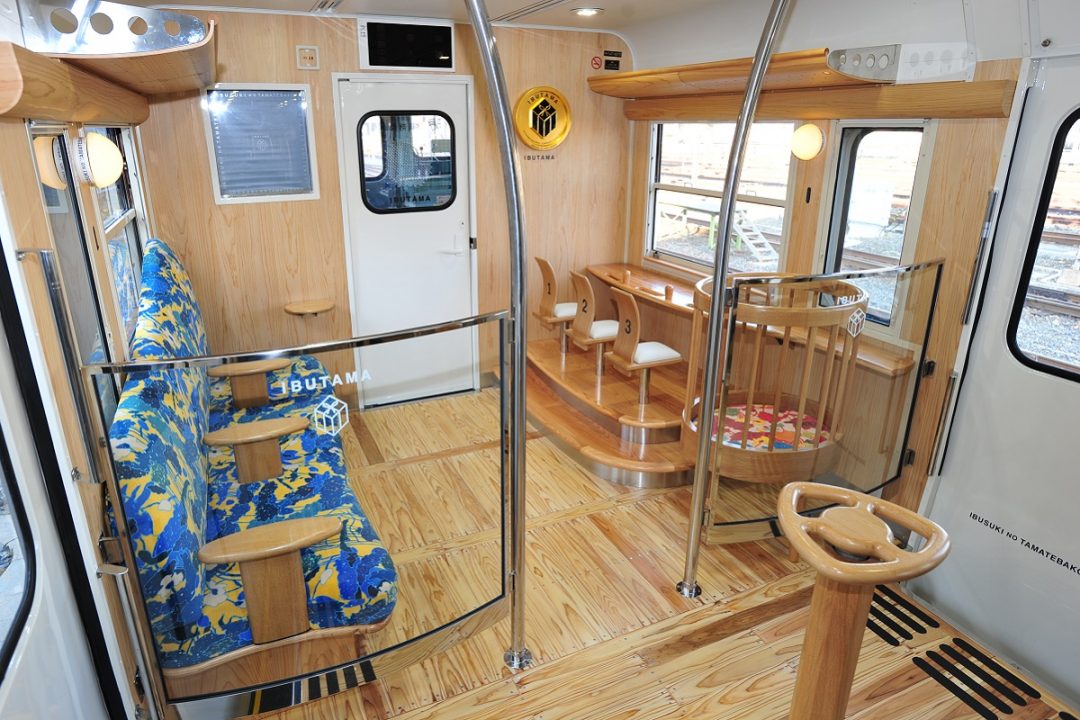 The comfortable train interior features an abundance of wood materials such as cedar and teak. It also has facilities to help provide pleasant journeys to passengers of all ages, including kids' chairs, playpens, and books.
The train ride lasts for about 50 minutes. Come aboard the train and make sure you are prepared to have fun!
*All the seats on the Limited Express Ibusuki no Tamatebako are reserved seats. Please purchase reserved seats before boarding.