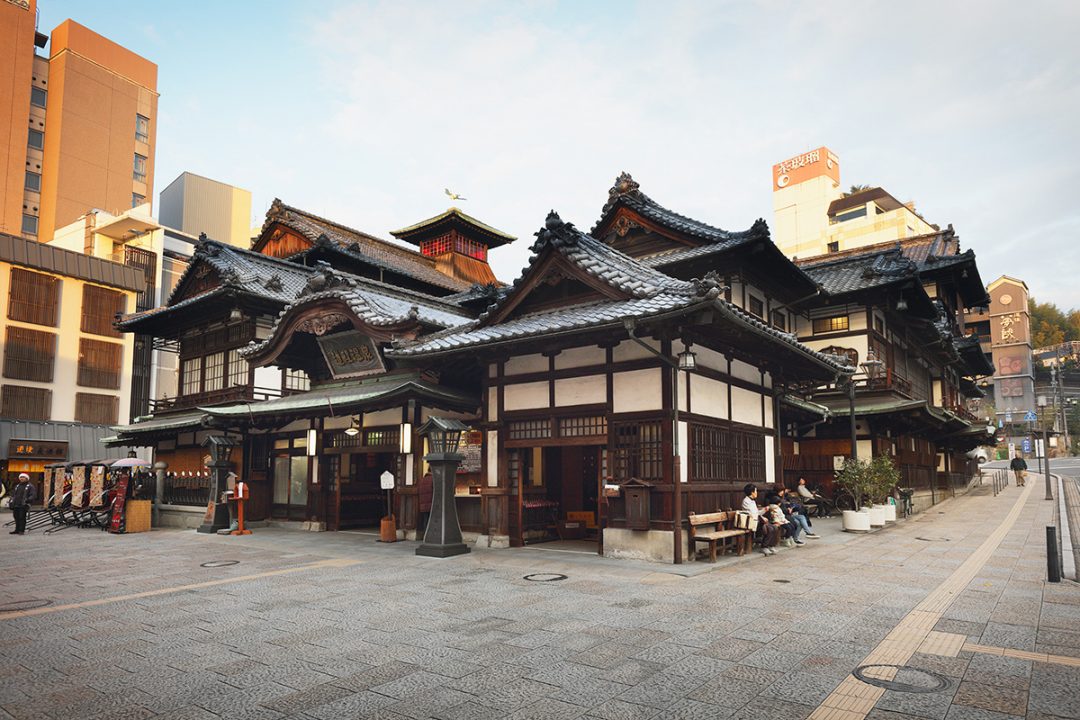 Dogo Onsen
Japan's oldest retro hot springs
Closest station

Yosan Line, Matsuyama Station
Access

From JR Matsuyama Station, about a 25 minute ride toward Dogo Onsen on the Iyotetsu tram / about a 25 minute taxi ride
Location

Dogo Onsen Honkan
5-6 Dogo Yunomachi, Matsuyama, Ehime Prefecture

Dogo Onsen Annex Asuka-no-Yu
19-22 Dogo Yunomachi, Matsuyama, Ehime Prefecture

Dogo Onsen Tsubaki-no-Yu
19-22 Dogo Yunomachi, Matsuyama, Ehime Prefecture
Opening hours

Dogo Onsen Honkan: from 6: 00
Dogo Onsen Annex Asuka-no-Yu: from 7: 00
Dogo Onsen Tsubaki-no-Yu: from 6: 30
Great Stuff to See and Do!
Offering three mixed bathing facilities and perfect for day trips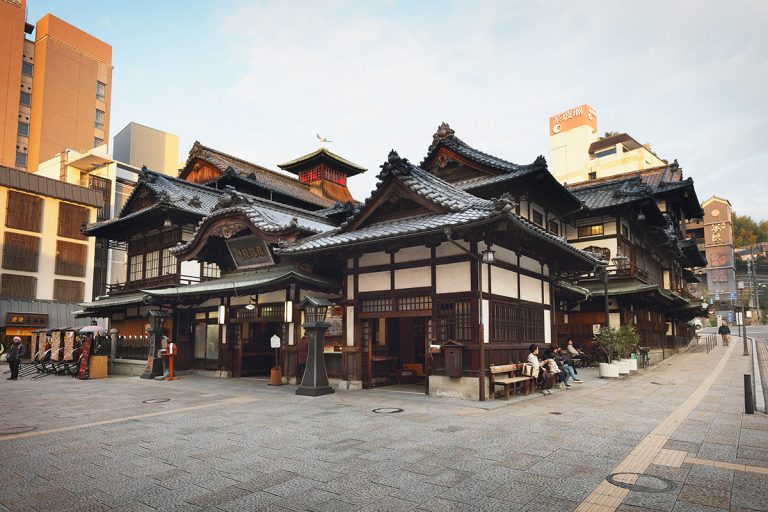 Dogo Onsen is said to be Japan's oldest hot spring resort and its existence was written about in ancient times.
Its smooth waters, sourced from a simple thermal alkaline hot spring, are gentle on the skin and are perfect for traditional Japanese curative baths and for enhancing beauty.
One of the three mixed bathing facilities is the Dogo Onsen Honkan. It is a three-story retro building made of wood that is the symbol of Dogo Onsen.
The biggest attraction of Dogo Onsen Honkan is that although it was Japan's first public bathhouse to be designated a national Important Cultural Property in 1994, it was not made into a museum and continues to operate as a place to enjoy a hot spring dip. It was given the highest rating of three stars by the Michelin Green Guide Japan in 2009.
Four bathing packages to choose from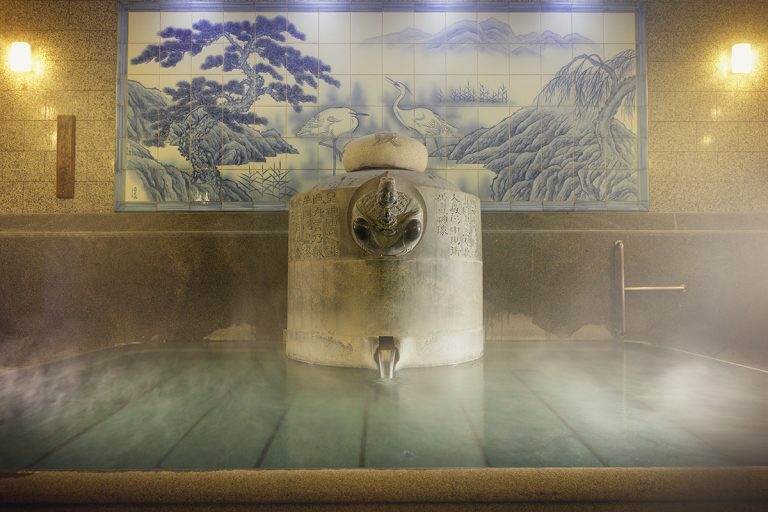 Dogo Onsen Honkan has two bathhouses named Tama-no-Yu and Kami-no-Yu, with four bathing packages: Tama-no-Yu 3rd floor private room, Tama-no-Yu 2nd floor public lounge, Kami-no-Yu 2nd floor public lounge, and Kami-no-Yu downstairs. Choose your package, buy it using the ticket vending machine in the entry hall, and proceed to the Honkan.
Highly-recommended tours of bathhouses with rare and valuable history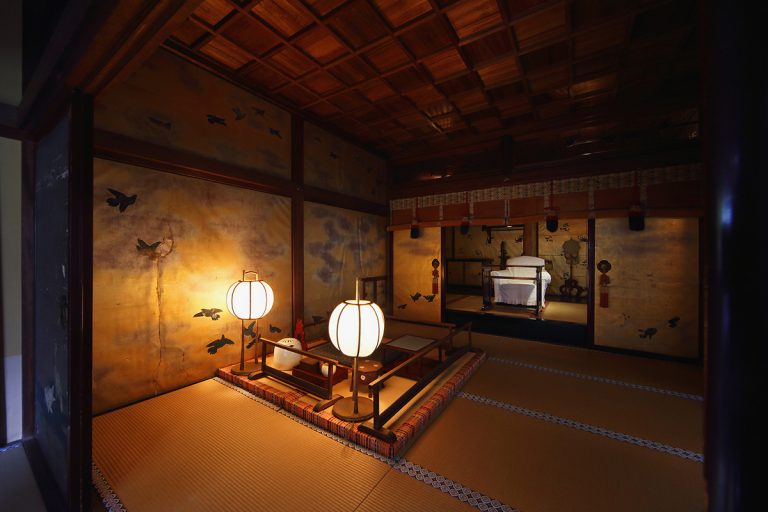 You can view the Yushinden bathing room reserved solely for the Imperial Family, the only one of its kind in Japan, as well as Botchan's Room, used by Natsume Soseki, author of the novel Botchan.
Inside the Shinrokaku on the Sansoro-style roof of Dogo Onsen Honkan, there is a Japanese drum that is beaten three times per day in the morning, mid-day, and the evening, resounding with the atmosphere of a Japanese hot springs.
*Due to ongoing refurbishment work, it is currently only possible to tour the first floor of Kami-no-Yu.