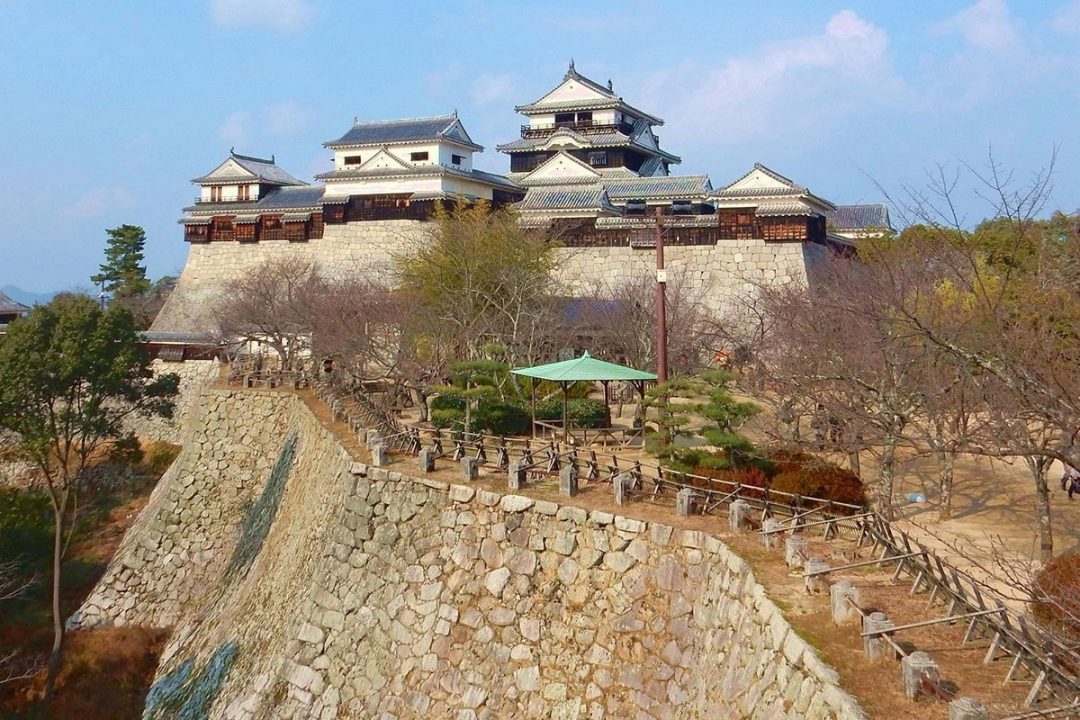 Matsuyama Castle
One of Japan's 100 famous castle that still stands today
Closest station

Yosan Line, Matsuyama Station
Access

From JR Matsuyama Station, take the city tram towards Dogo Onsen for 10 minutes, get out at the Okaido stop, and walk 5 minutes. For the ropeway, ride the Matsuyama Castle Ropeway Lift for about 3 minutes from Shinonome-guchi Station, take the lift for about 6 minutes, and walk for 10 minutes after getting off at Chojaganaru.
Location

Marunouchi, Matsuyama, Ehime Prefecture
Opening hours

Castle tower (Closed: Third Wednesday of Dec. (major cleaning))
Feb. – Jul.: 9:00-17:00; Aug.: 9:00-17:30; Sep. – Nov.: 9:00-17:00; Dec. – Jan.: 9:00-16:30
Ropeway (open year-round)
Feb. – Jul.: 8:30-17:30; Aug.: 8:30-18:00; Sep. – Nov.: 8:30-17:30; Dec. – Jan.: 8:30-17:00
Lift (open year-round)
8:30-17:00
Great Stuff to See and Do!
A beautiful Japanese castle from the Edo period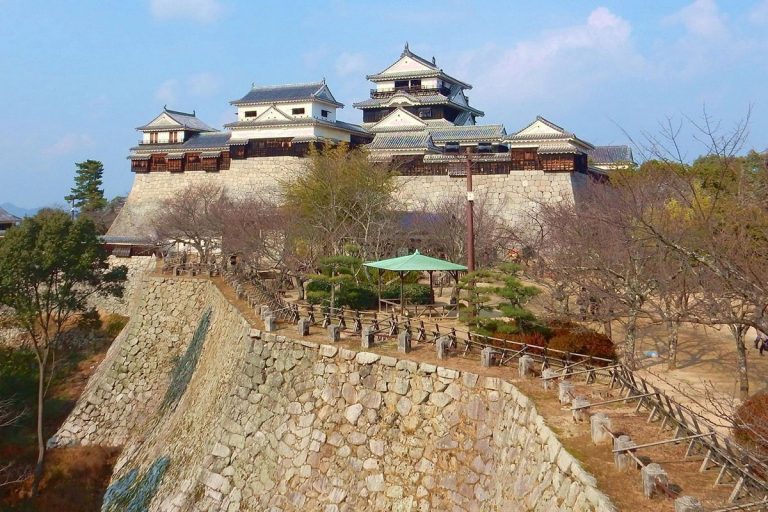 Matsuyama Castle soars over central Matsuyama City atop Mount Katsu at a height of 132 meters. It was built by the famous Yoshiaki Kato during the Battle of Shizugatake.
It is known as a hirayamajo, meaning a castle on a hill surrounded by plains, features Renritsu-style castle towers that have excellent defensive and offensive functions, and has skillful arrangement of many gates, turrets, fences, and high stone walls with holes for shooting arrows and dropping stones.
The many skills of the artisans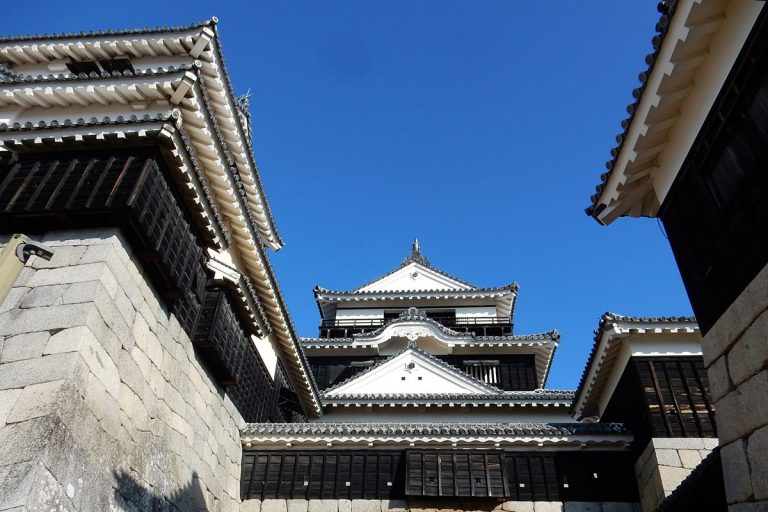 There were said to be 170 castles throughout Japan during the Edo period. However, many of these castles were lost because of the wars between the end of the Edo period and the Meiji period, the "Ordinance for Disposal of Castles" issued by the Meiji government, natural disasters, and damage from World War II. There are only 12 castle towers built before the Edo period still standing today, and Matsuyama Castle contains one of them. It was ranked as one of Japan's 100 famous castles in 2006, and was selected with Dogo Onsen in 2007 in the ranking of the Top 100 Historical Sites of Beautiful Japan.
In addition, Matsuyama Castle also has the Nohara Yagura, featuring the only double turrets in a watchtower style still existing in Japan. From the outer citadel to the inner citadel, it also has nobori-ishigaki stone walls, only present at Matsuyama Castle and Hikone Castle among the 12 remaining castle towers in Japan, which are made with an ancient Japanese defensive technique that came from Korea. Because of this, the entirety of Shiroyama Park, including the Horinouchi area, is a national historic landmark.
Enjoy the visual duet of cherry blossoms and the white castle in spring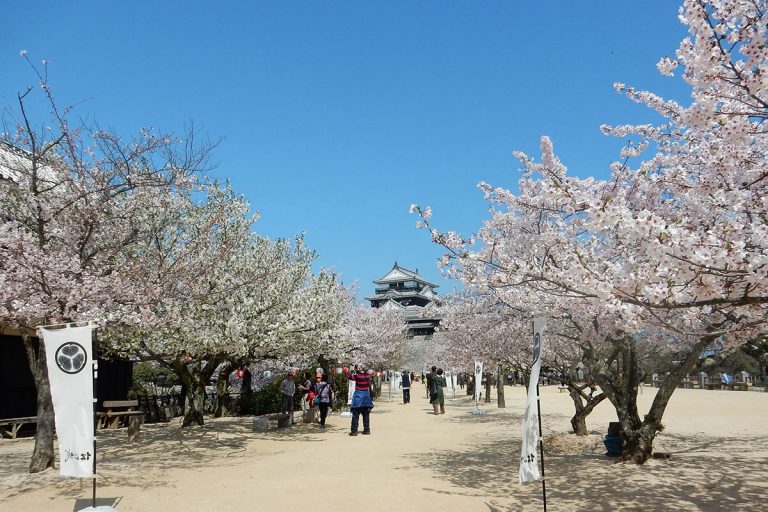 Matsuyama Castle was selected as one of Japan's Top 100 Cherry Blossom Viewing Sites in 1990 and one of Japan's Top Historical Parks in 2006.
The cherry blossoms typically begin blooming around the beginning of April at Matsuyama Castle. Visitors can enjoy the famous sakura of Japan for a comparatively long time at the castle, since it contains about 200 trees, including Someiyoshino cherry trees, early-blooming Tsubaki Kanzakura cherry blossoms and late-blooming Oshima cherry blossoms, as well as Shiogama, Botan, and other cherry blossom varieties.