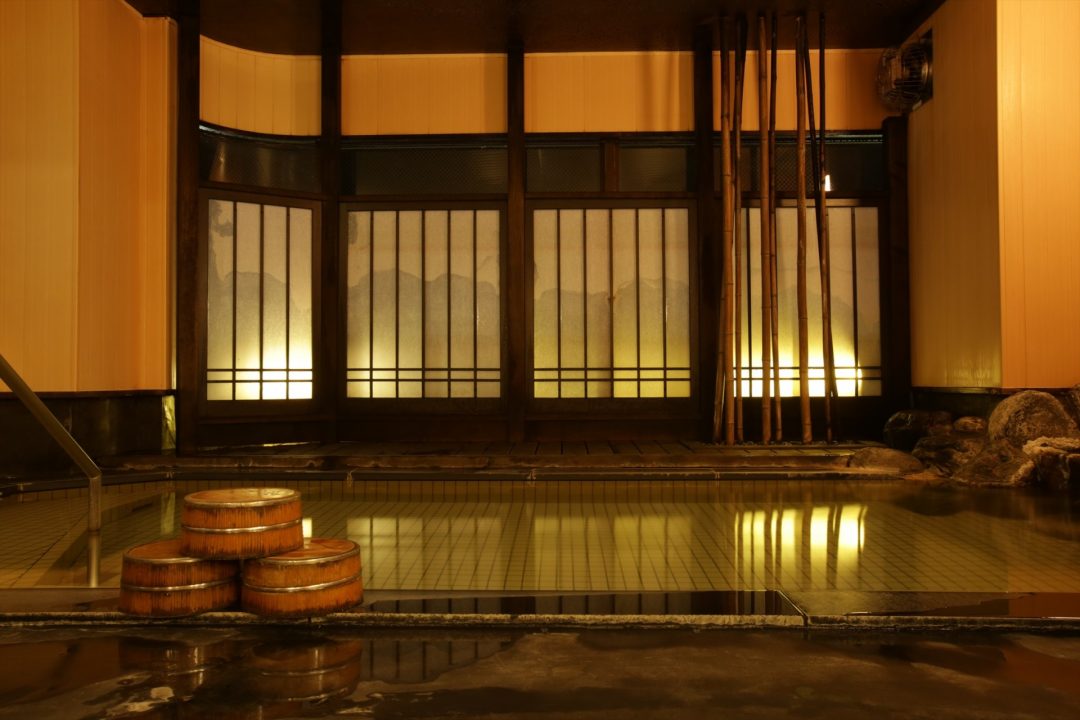 Echigo Yuzawa Onsen
One of Japan's best hot spring resorts is just an 80-minute train ride from Tokyo!
Closest station

Echigo-Yuzawa Station
Access

Echigo-Yuzawa Station on the Jōetsu Shinkansen
Location

Yuzawa-machi, Minamiuonuma-gun, Niigata
Great Stuff to See and Do!
Rich, natural hot springs surrounded by Mt. Tanigawa and Mt. Naeba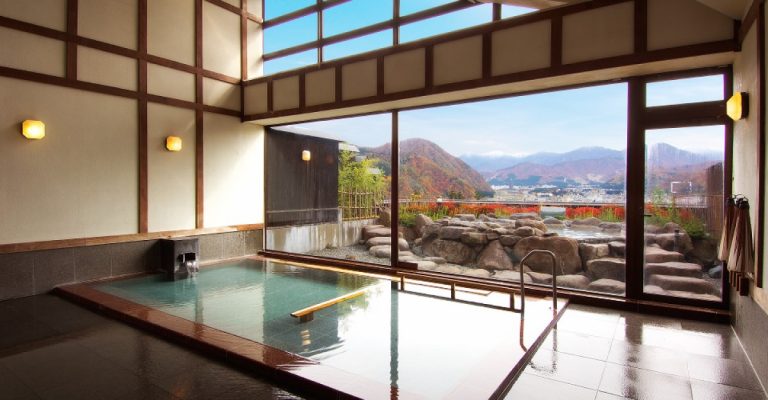 The Echigo Yuzawa area is home to numerous hot springs and located just around 1 hour and 20 minutes from Tokyo Station on the Jōetsu Shinkansen. One of the top destinations for hot springs in the country, it is surrounded by lush forests and the rugged peaks of Mt. Tanigawa and Mt. Naeba, both counted among the One Hundred Famous Mountains of Japan. Echigo Yuzawa also serves as the setting for the celebrated novel "Yukiguni" (Snow Country) by Yasunari Kawabata, the first Japanese author to win the Nobel Prize for Literature.
According to local legends, the first hot spring was opened here 800 years ago, and ever since it has remained popular as a site for therapeutic baths. Several active hot springs dot the town, with qualities varying from simple hot springs to sulfur springs and chloride springs. The mildly alkaline water has various beneficial effects, such as beautifying the skin and relieving muscle and joint pain.
Plenty to do and see no matter the season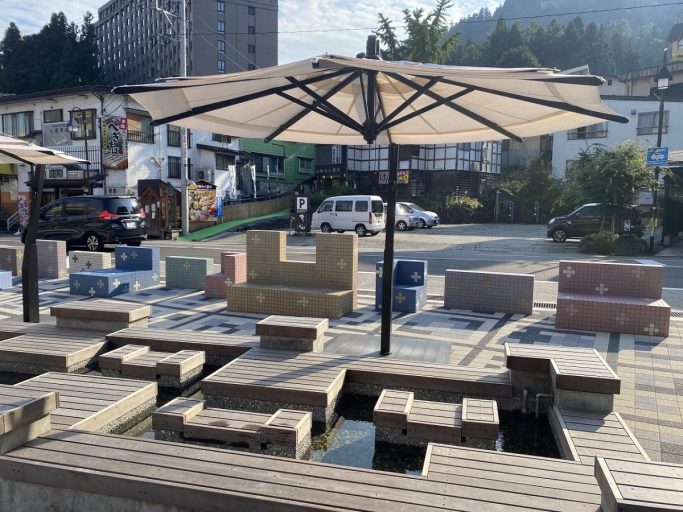 Once you get off at Echigo Yuzawa Station, head to the west side of the station, where you will find an area lined with numerous hot spring inns and hotels. Enjoy eating the famous "sasa dango" (mugwort dumplings filled with red bean paste and wrapped in bamboo leaves) and the vintage shooting galleries. Visit some of the numerous restaurants and souvenir stores, and enjoy a leisurely stroll through the hot spring resort area.
If your feet grow weary from too much walking, take a break and relax at one of several foot baths around town. They can be found in the plaza at the west exit of Echigo-Yuzawa Station and in front of hotels in the hot spring resort area. It's a great way to enjoy a quick dip in a hot spring while keeping your clothes on!
In addition to the hot springs, Echigo Yuzawa Onsen offers a variety of activities that can be enjoyed year round. Summer is an excellent time to go hiking or camping, and the area's prime snow conditions are perfect for skiing and snowboarding in winter.