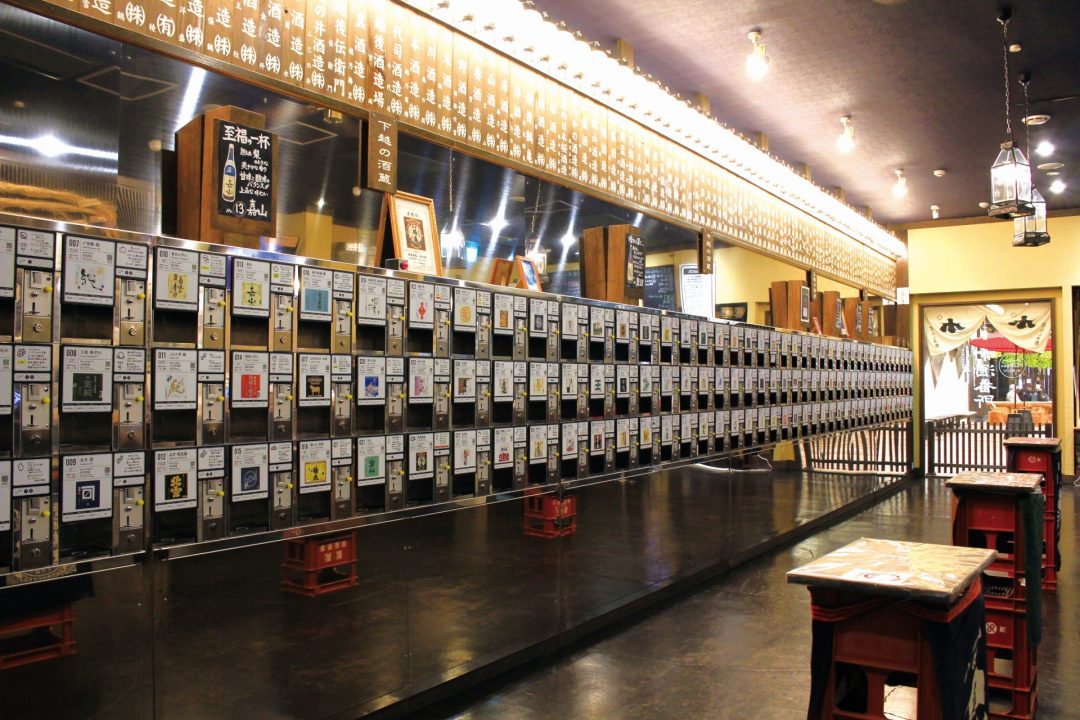 Ponshukan Echigo Yuzawa
A wonderland filled with saké and Niigata cuisine, right inside the station
Closest station

Echigo-Yuzawa Station, Jōetsu Shinkansen
Access

Inside Jōetsu Shinkansen Echigo-Yuzawa Station
Location

2427-3, Yuzawa, Yuzawa-machi, Minamiuonuma-gun, Niigata
Opening hours

Shop: 9:30-19:00
Bakudan Onigiri Counter: 9:30-19:00 (last order at 18:30)
Saké Infused Bath: 10:30-18:30 (last entry at 18:00)
*For details, please check the official website.
Closed

Open year round
*For details, please check the official website.
Price

Saké Tasting Room (Kikizake): 500 yen
Saké Infused Bath: Adult 800 yen, child (11 and under) 400 yen
Great Stuff to See and Do!
A machine that lets you sample saké from breweries all over Niigata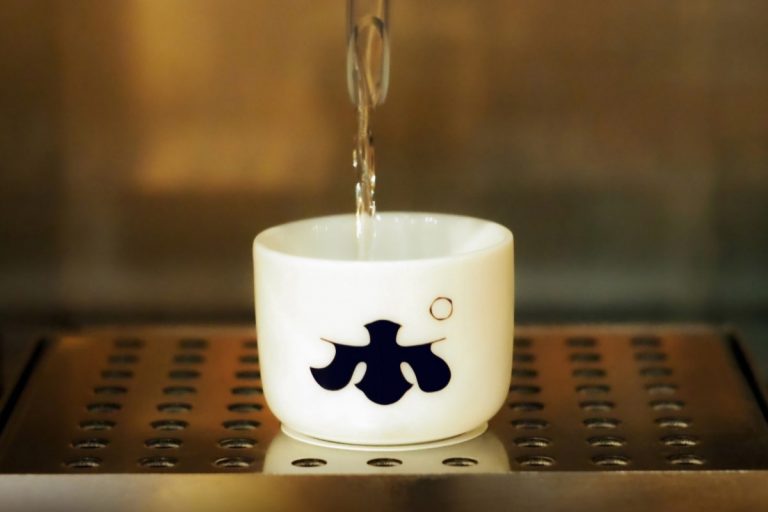 Ever since Japanese cuisine was registered as a UNESCO Intangible Cultural Heritage, Japanese saké has been attracting attention around the world. Niigata Prefecture is famous for its saké and is in fact the second largest producer in Japan.
Ponshukan Echigo Yuzawa is like a theme park for saké and Niigata food culture and is conveniently located in CoCoLo Yuzawa, a building connected to Echigo-Yuzawa Station. The store's Saké Tasting Room is stocked with famous saké from every single brewery in Niigata, so you can give them all a try.
After paying 500 yen at the door, you will be given a rental saké cup and a coin to try your favorite brands from the saké tasting machines. You can enjoy sampling up to five different saké.
The store offers a wide variety of carefully selected food items and saké from all of Niigata's saké breweries, so you can purchase your favorite style from the saké tasting as well as snacks to enjoy back at your hotel or home.
Famous rice balls and a saké-infused hot spring bath!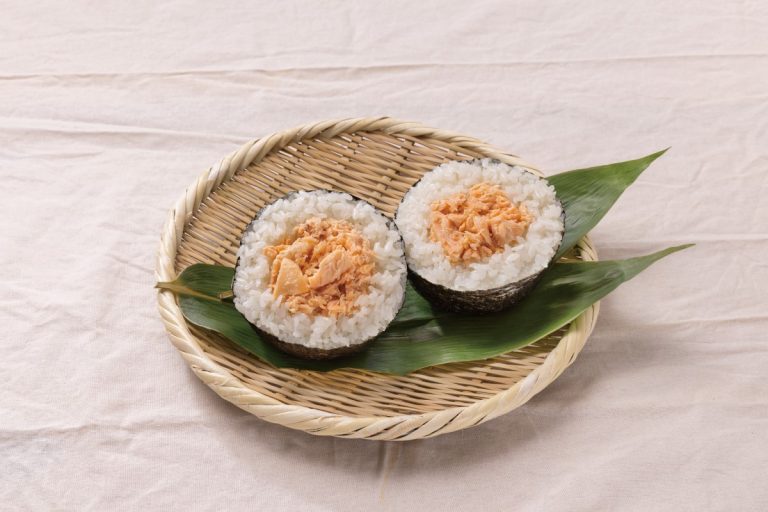 Niigata is also famous as one of Japan's leading rice producers. The simple, yet delicious, Japanese comfort food of onigiri (rice ball) is also a must-try.
The famous "bakudan onigiri" (stuffed rice ball), made with local Koshihikari rice from Minamiuonuma, is available with your choice of fillings, such as salted plum, salmon, and spicy cod roe. The onigiri are made to order, so you can be sure to enjoy yours hot and fresh.
Finish off your visit with a "saké spa" by relaxing in a natural hot-spring bath infused with a saké designed especially for bathing. The hot spring water and saké promote blood flow and make your skin feel soft and smooth.
Saké, Niigata cuisine, and a hot spring bath. You can enjoy the full range of Niigata delights, right inside the station!