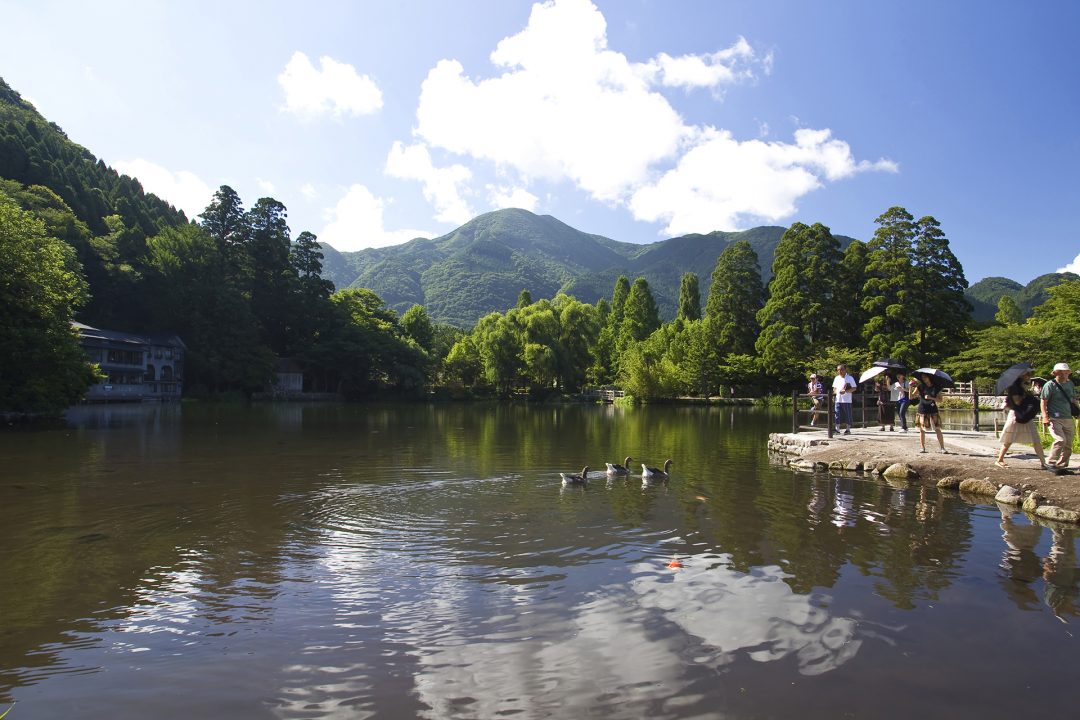 Lake Kinrin-ko
Magical scenery enveloped in autumnal or wintery early-morning mist
Closest station

Kyudai Main Line, Yufuin Station
Access

Around 20 minutes' walk from Yufuin Station on JR Kyudai Main Line
Location

1561-1 Kawakami, Yufuin-cho, Yufu, Oita Prefecture
Great Stuff to See and Do!
Lake Kinrin-ko, with its lush nature, is one of Yufuin's best known tourist spots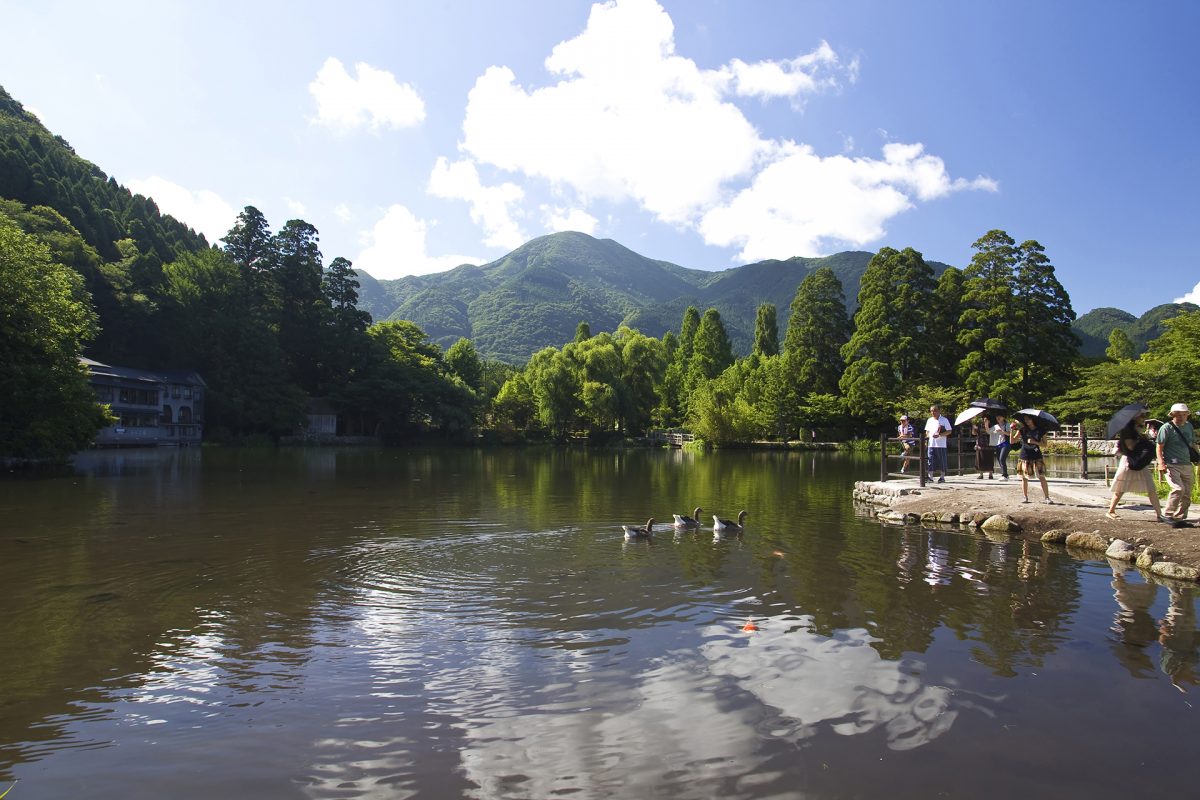 Located at the base of Mount Yufu-dake, this lake is also known as dakenshitanike, or the lake at the base of the mountain, in the Oita dialect. It is said that in 1884, the Confucian scholar Kuso Mori named this lake Kinrin, meaning golden scales, after seeing the scales of the lake's fish glittering in the light of the setting sun.
If you're lucky, you may see it too!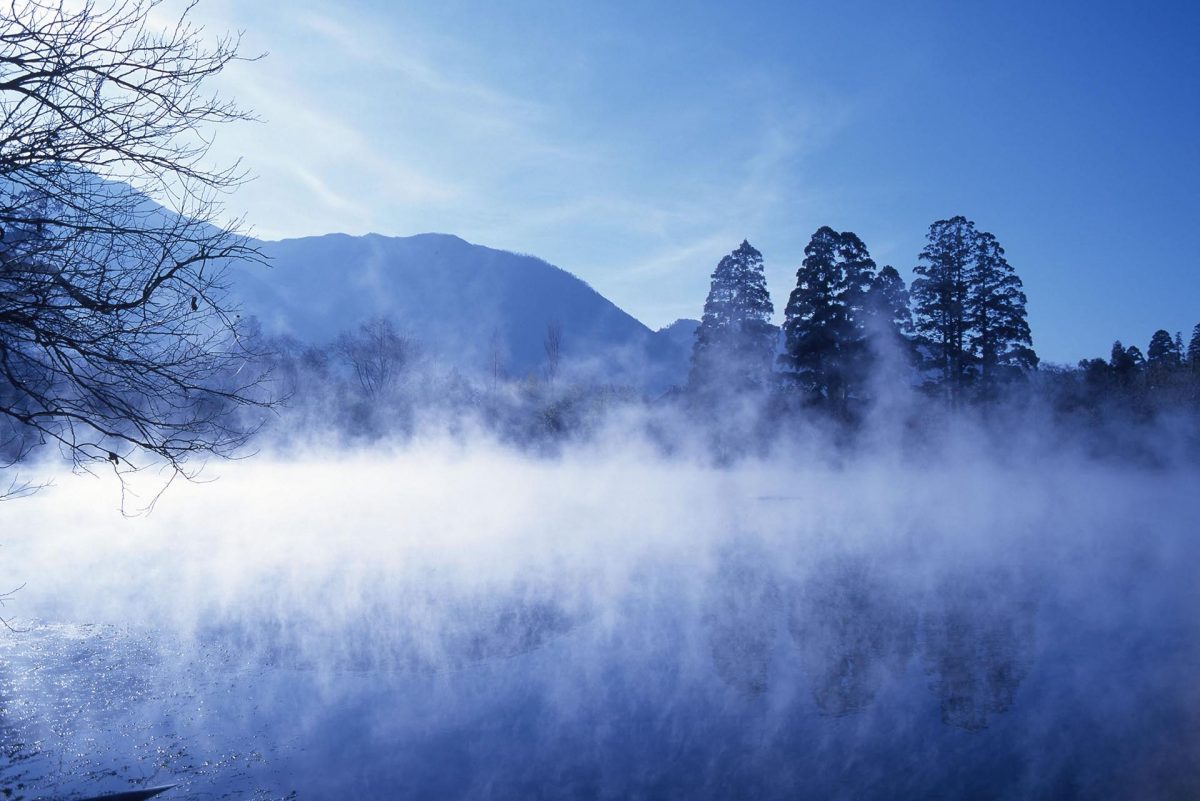 Early on fall and winter mornings, you can see the magical scene of Kinrin Lake enveloped in a morning mist. It is said that the mist is actually steam coming off the lake, which contains hot springs.
The lake is a rare Japanese habitat for Stenothyra thermaecola Kuroda, a type of unique freshwater snail which lives around hot springs. Shitanyu, a public bathhouse, also stands on the lakeshore.
Take a stroll and sense the beauty of Japan's four seasons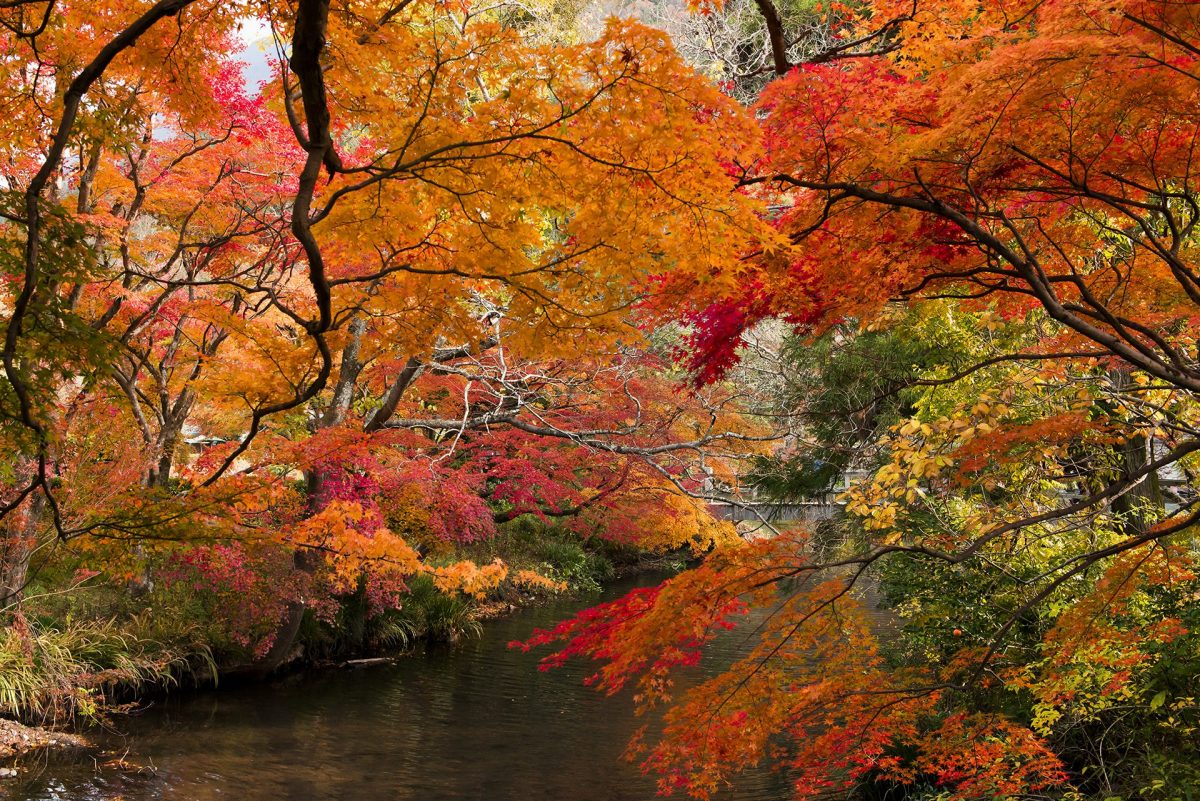 Walking trails are located around the lake, allowing visitors to see the best views of the changing seasons, with new greenery in spring, fall leaves, and winter mists, and the fish and water birds. It takes around 15 minutes to walk around the lake, making it perfect for a light stroll.