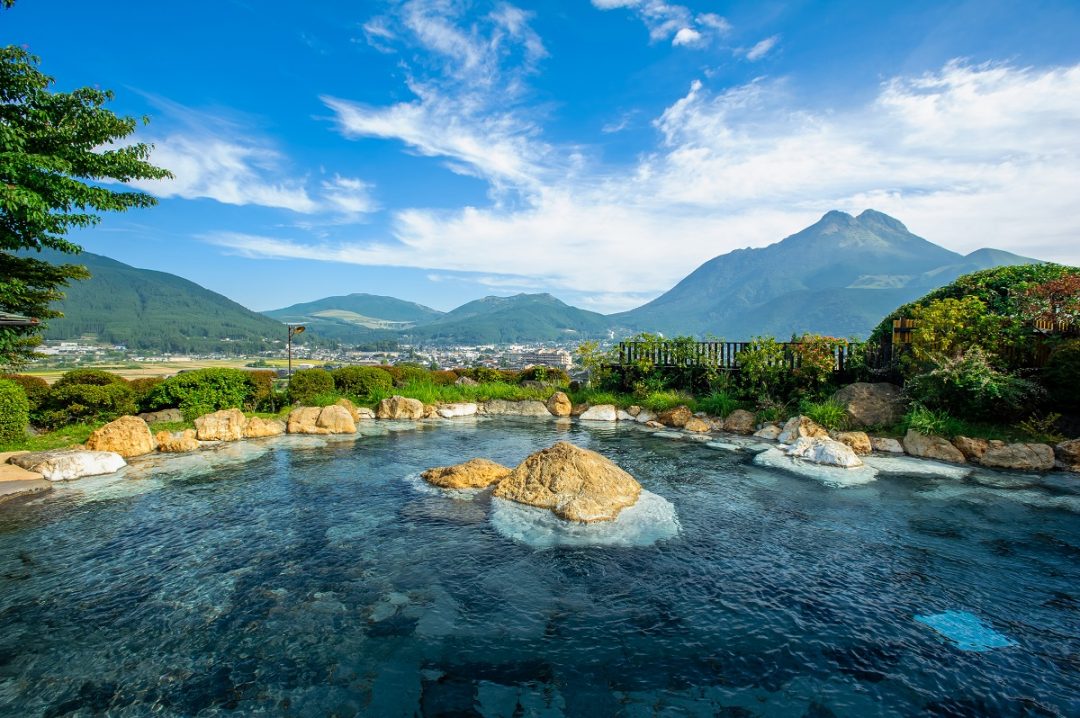 Yufuin Onsen
A hot spring town with waters blessed by Mount Yufu-dake
Closest station

Kyudai Main Line, Yufuin Station
Access

Around 30 minutes' walk from Yufuin Station
Location

Kawakami, Yufuin-cho, Yufu, Oita Prefecture
Great Stuff to See and Do!
A gentle hot spring for all skin types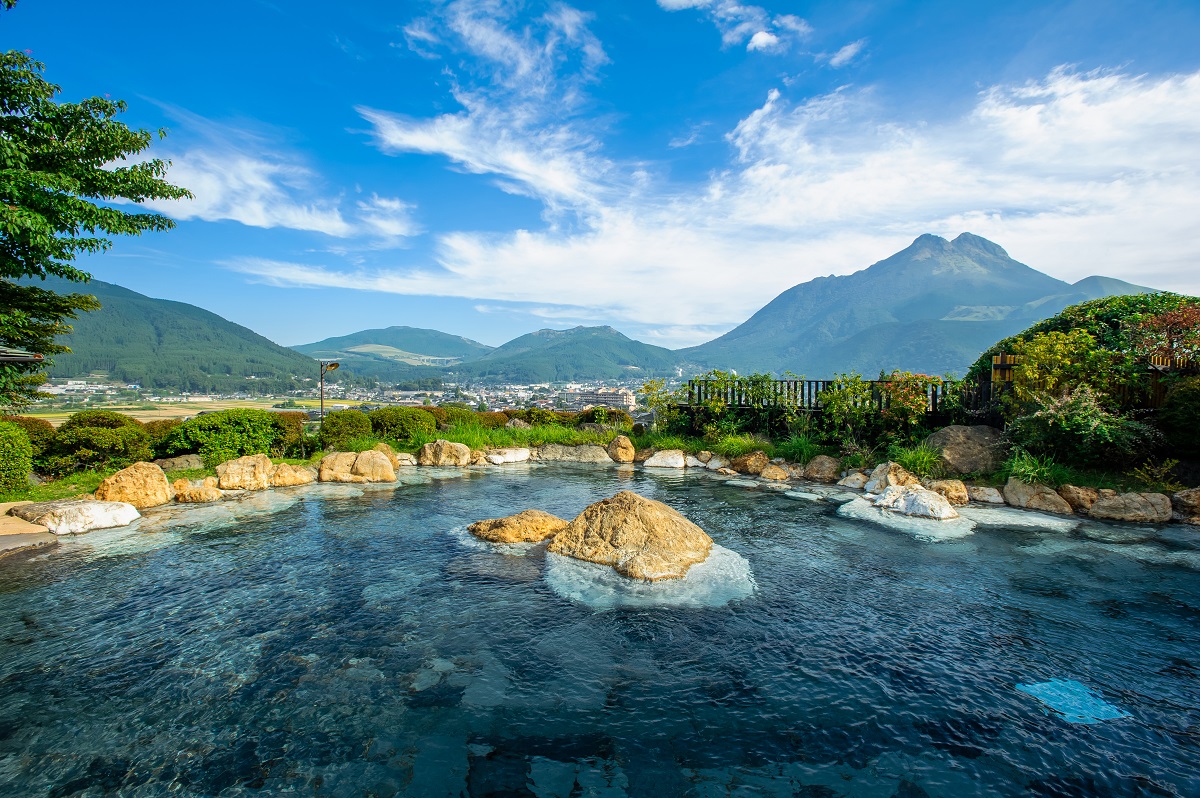 Yufuin Onsen is a hot spring town located in the Yufuin Basin in the central part of Oita Prefecture. Together with Yunohira Onsen, it has been designated a National Hot Spring Health Resort under the name Yufuin Onsen.
Even within Oita Prefecture, which is known as "onsen Oita" for having the most hot spring sources and greatest water volume in Japan, Yufuin Onsen boasts around 900 hot spring sources and 38,600 liters of water bubbling up each minute, making it No. 2 and No. 3 in Japan respectively.
In terms of water quality, many of the springs are categorized as simple hot springs and simple alkaline hot springs, but there are also saline hot springs such as chloride and carbonated hot springs. As simple hot springs are gentle and have no particular characteristics, they are suitable for everyone, and a wide range of people, from babies to the elderly, and visitors to Japan, can bathe here with peace of mind.
A simple hot spring where you can relax for a long time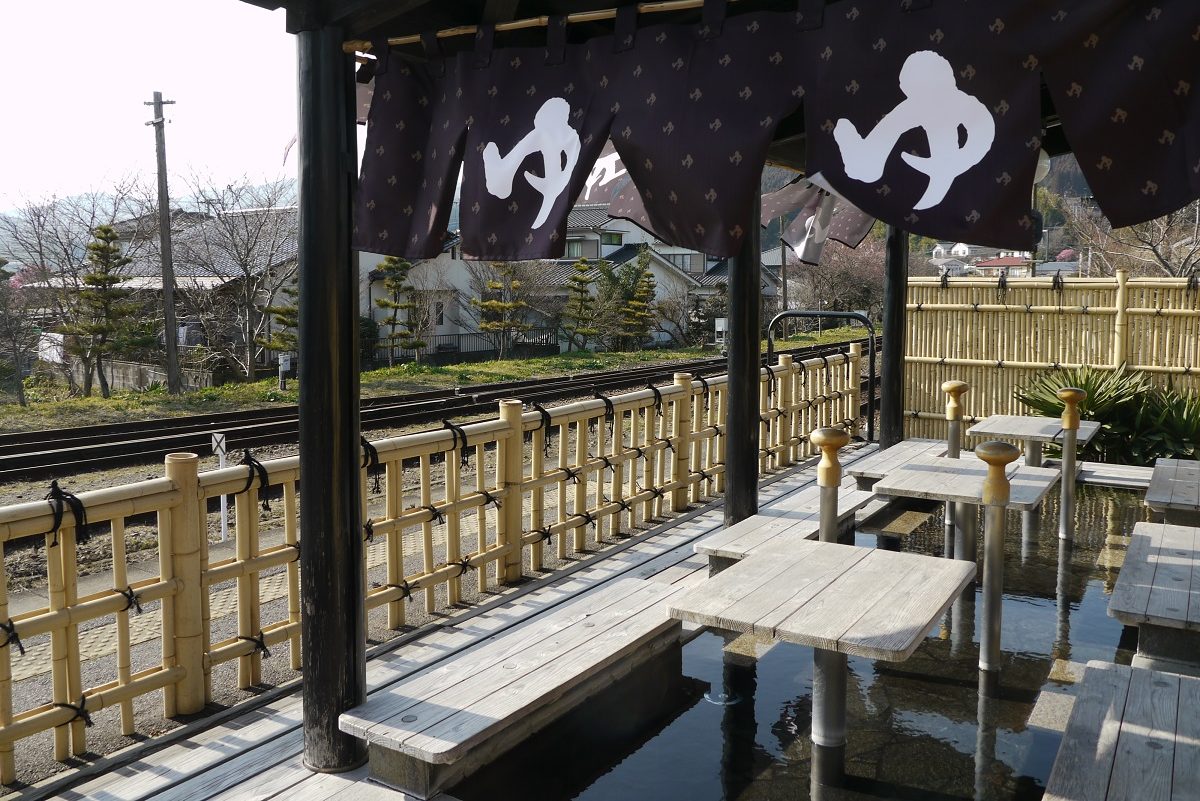 Bathing in Yufuin Onsen means you can spend a leisurely time among natural scenery while gazing out at the unique morning mist of the Yufuin Basin and Mount Yufu-dake, known as Mount Fuji of the Bungo area. You can relax your mind and your body, and benefit from its healing effects. The action of the alkaline particles gives the waters a velvety feel, and the abundance of metasilicic acid that works as a moisturizer makes these baths popular for skincare.
Communal hot springs are dotted around the town, allowing you to enjoy visiting different onsen.