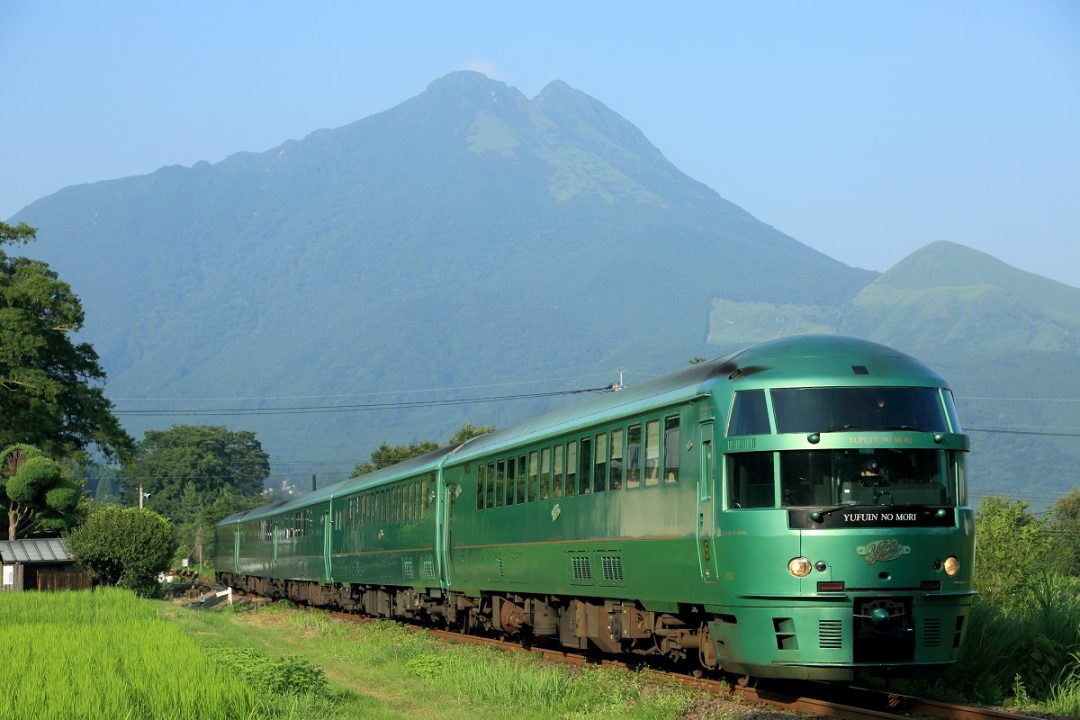 photo by Hirokazu Nagane
Yufuin no Mori
A resort-like train with a modern wooden interior
Main route

Hakata Station – Yufuin/Beppu Station
Route map
Popular spots & gourmet
The Story Behind The Train
An exceedingly lovely train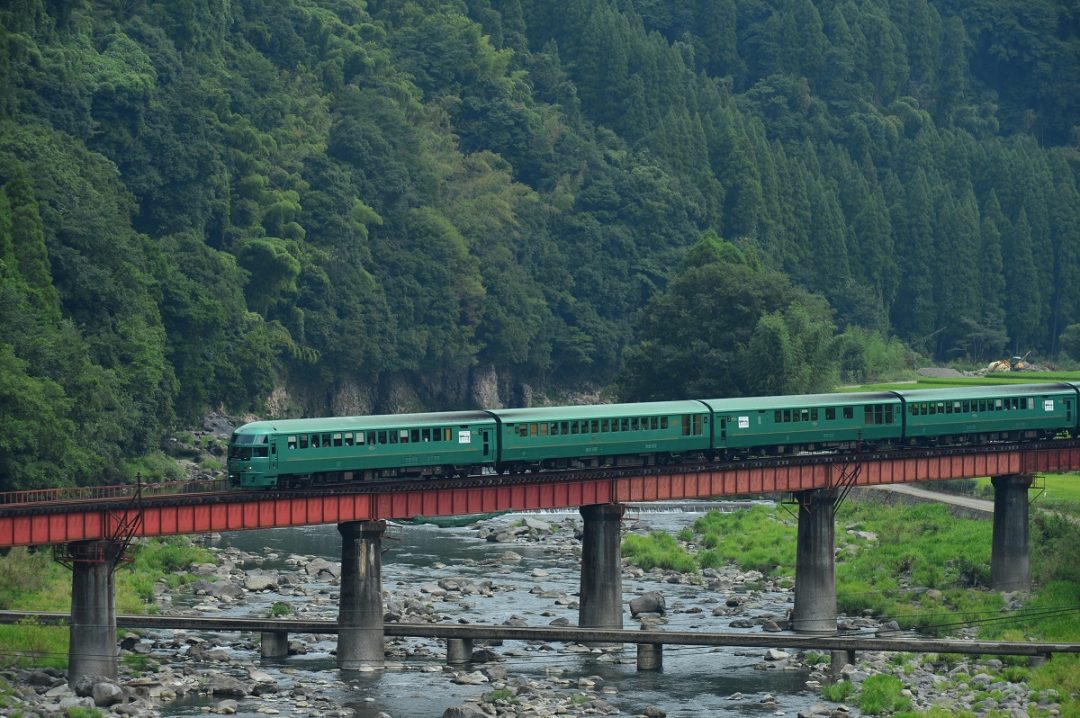 The Limited Express Yufuin no Mori started as a sightseeing train linking Hakata Station in Fukuoka Prefecture and Yufuin, a prominent hot springs resort area in Oita Prefecture. Over 30 years of operation, this beautiful train has remained tremendously popular. The train exterior features a stunning emerald green color and a golden emblem.
More than a means of transportation: a train offering true Japanese hospitality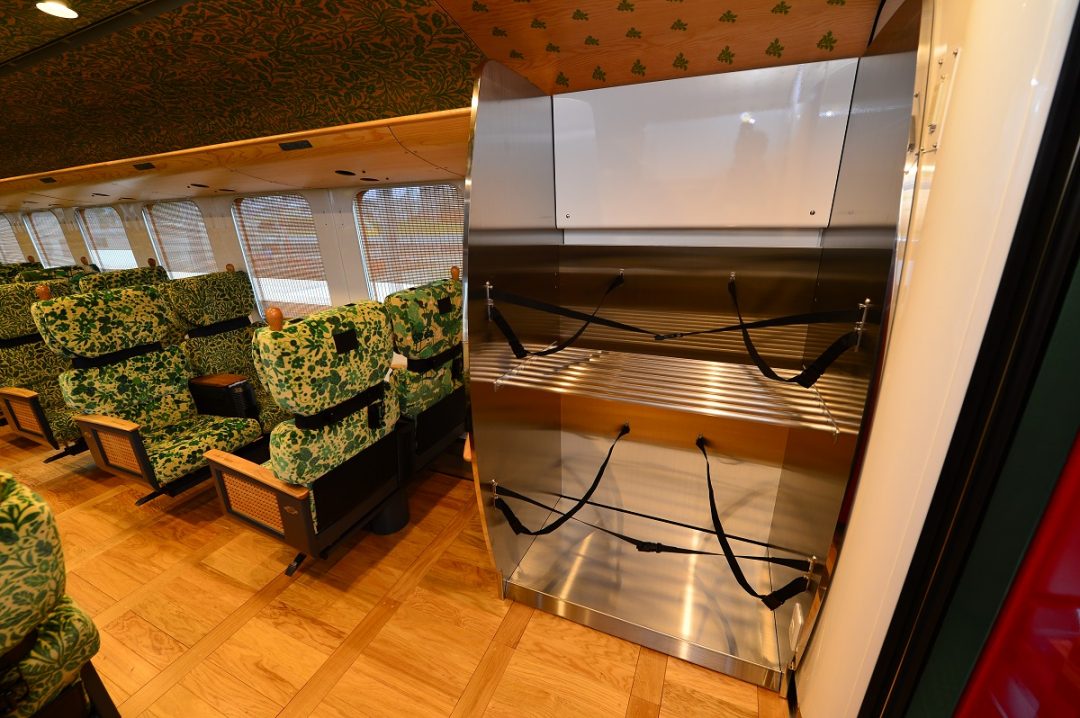 The train has a double-decker configuration that allows passengers to easily view the scenery from the windows. The lavish use of wood for the train floors and seating creates a warm, relaxed atmosphere. The buffet counter offers ekiben lunch boxes and drinks, and sweets from popular Yufuin stores that locals are more than happy to line up for. Fully enjoy Yufuin's signature gourmet cuisine onboard the train.
With its modern, chic interior, passenger rooms furnished with a fashionable buffet, and refined exterior, riding this train has been transformed from a mere means of transportation to an aspirational experience in itself.
Outstanding unspoiled Japanese scenery from the train windows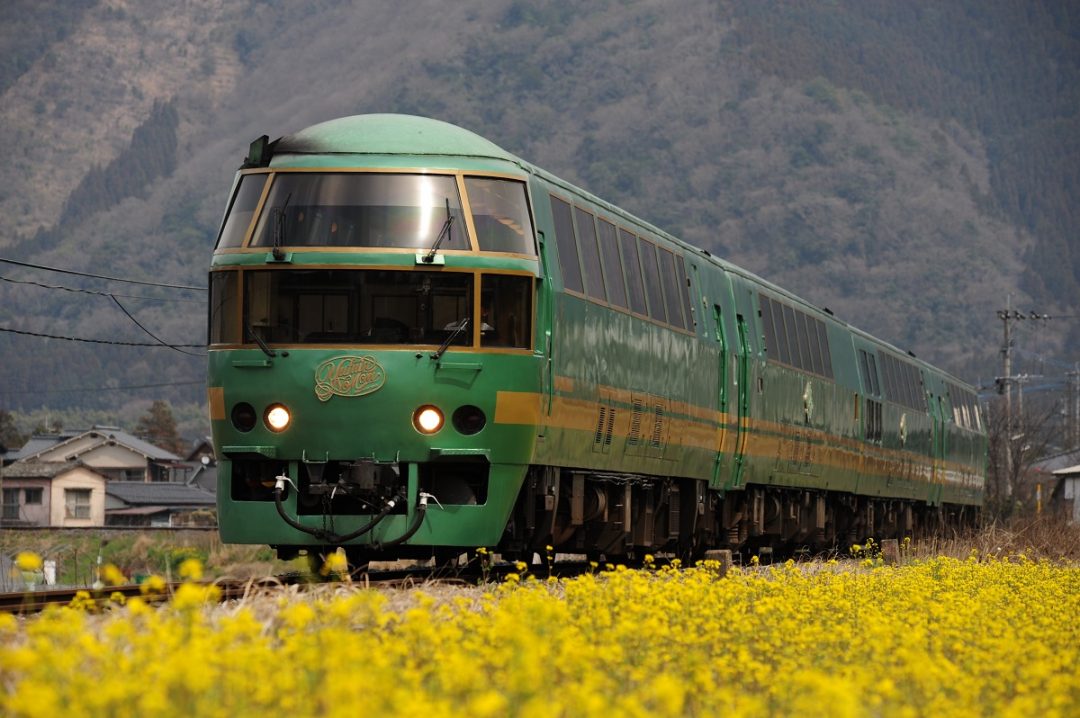 There are many highlights along the Kyudai Main Line, and the train windows allow you to enjoy them to your heart's content. The beautiful scenery includes the Mino mountain range between Kurume and Hita, the Jion Falls between Sugikawachi and Kita-Yamada, and Mount Yufu between Yufuin and Minami-Yufu. The Yufuin no Mori travels through tranquil rural landscapes, green forests, and rivers.