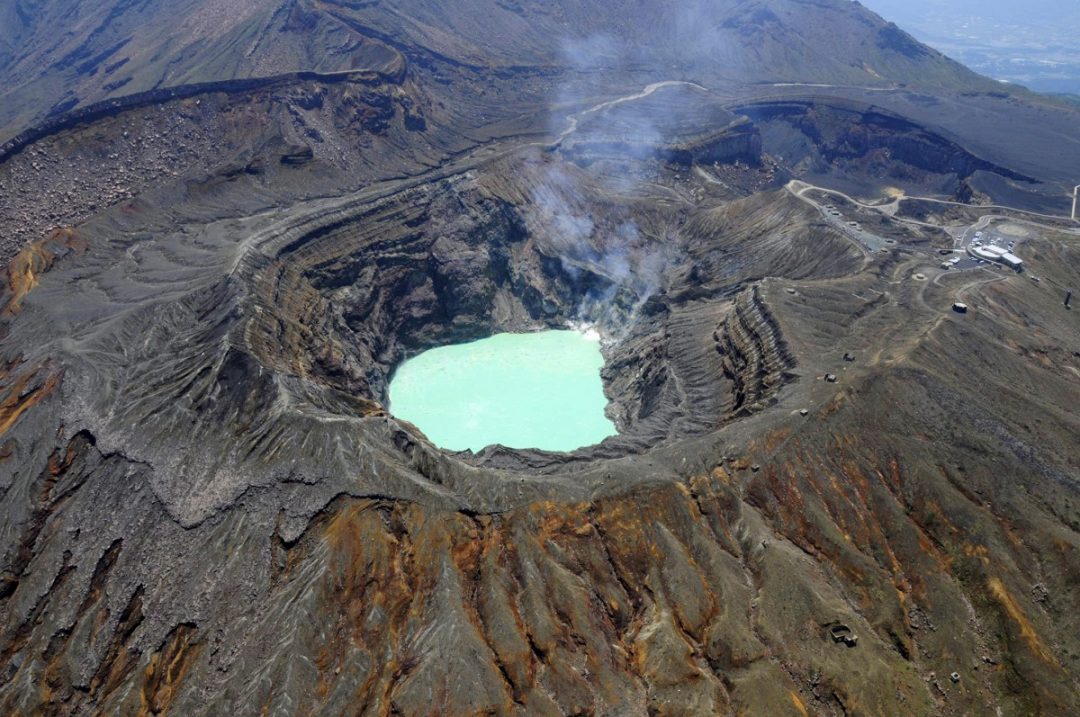 Aso Nakadake Crater
The symbol of Kumamoto, the "Land of Fire"
Closest Station

JR Hohi Main Line, Aso Station
Access

From JR Hohi Main Line , Aso Station, take an Aso Ropeway replacement bus (Aso-san loop shuttle bus) from the Asosan Nishi Station bus stop, and get off at Kako Nishi Station
*Mt. Aso Ropeway operations are currently suspended
Location

Kurokawa, Aso City, Kumamoto
Opening Hours

The Mt. Aso Parkway is accessible from 08:30–17:30
(However, it is only open until 17:00 from November 1 to 30, and 09:00–16:00 from December 1 to March 19)
*There is information concerning voluntary restrictions on the area around the crater. Please check 'Information for restrictions for the Aso Volcano Crater' (http://www.aso.ne.jp/~volcano/eng/index.html) on the Aso Volcano Disaster Prevention Council website for details before your trip.
Great Stuff to See and Do!
One of the world's largest volcanos, still active today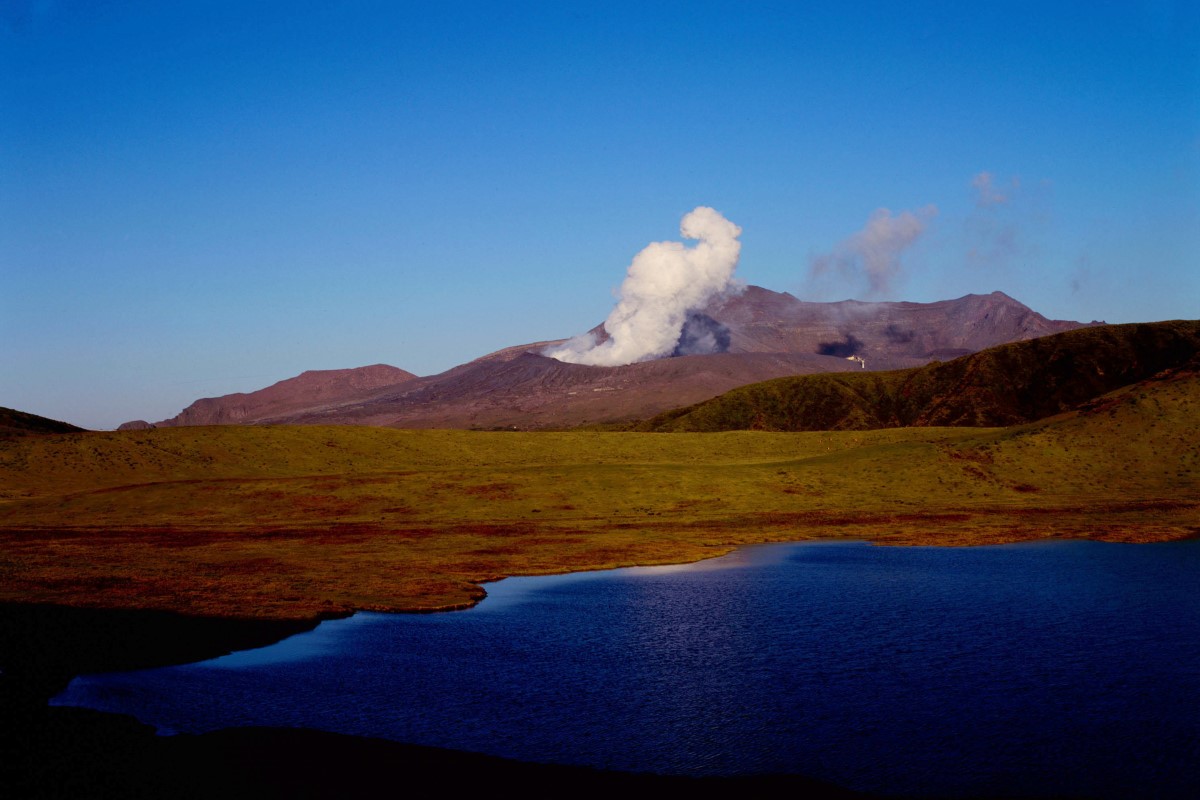 Mount Aso is famous enough that when people think of it, they picture the Nakadake Crater—a spot that's hard to miss in the Aso area. The mountain range here is collectively known as Mount Aso, running east-west with the five peaks of Aso—Mount Takadake, Mount Nekodake, Mount Nakadake, Mount Eboshidake, and Mount Kishimadake—at its heart. A magnificent caldera extends across this area, measuring 24 km north-south and 18 km east-west. It offers wonderful scenery, including the crater basin and the outer ring of mountains that surround it.
A live volcano that has been recognized as a UNESCO Global Geopark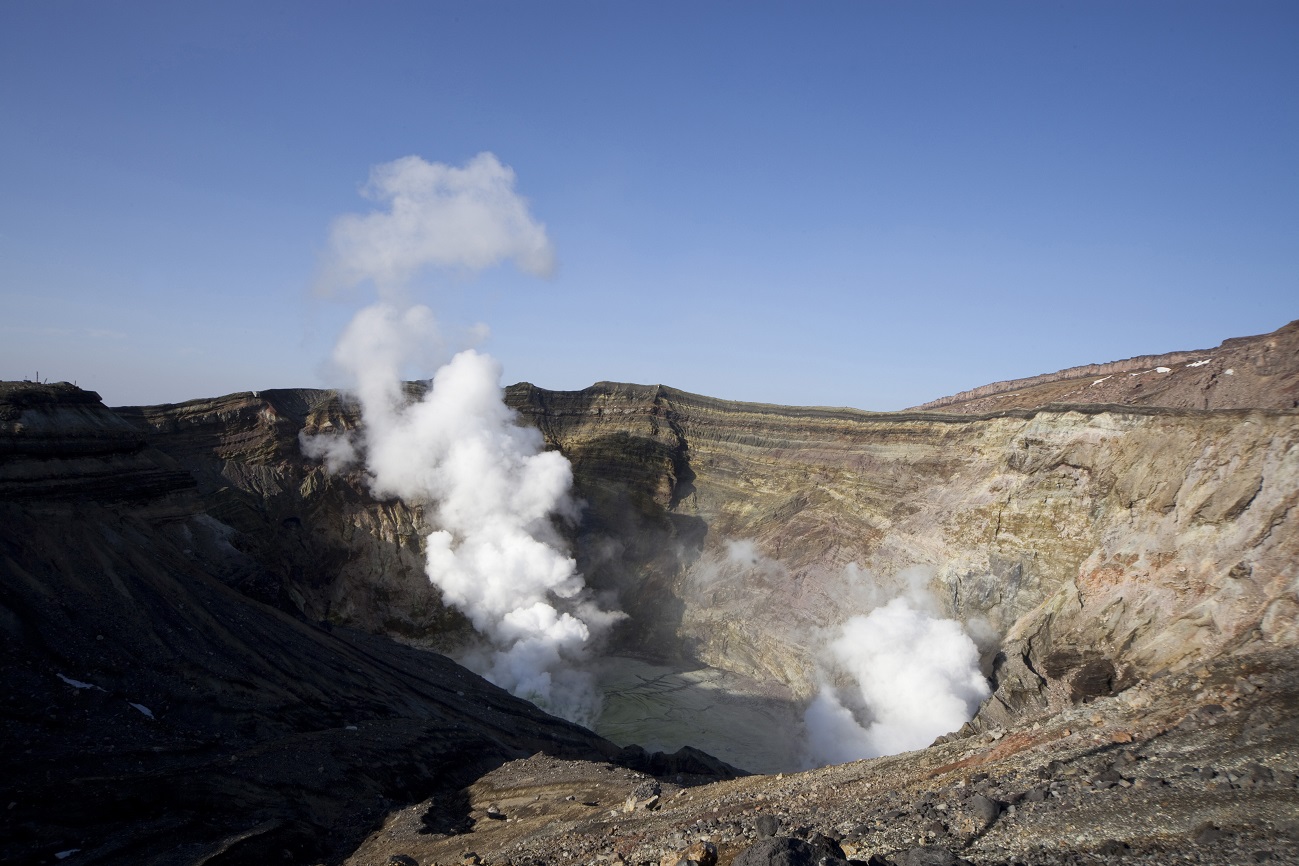 Mount Nakadake has a vast eruptive crater that is 600 m in diameter, 130 m deep, and has a circumference of 4 km. When you approach this crater, you can see the volcano furiously spouting smoke as the ground rumbles. Visitors soon realize Aso is very much alive. You can also enjoy nature's interweaving art of exposed lava and bare rock faces with the beautiful striped patterns of the crater walls. The remains of seven craters seem to surround the current active crater, allowing you to encounter the past of this volcano that has been violently active for a long time. You may not be able to approach the crater if the volcano is particularly active.
*Entry into the crater is affected by the weather conditions. Please check the Aso Volcano Disaster Prevention Council website (http://www.aso.ne.jp/~volcano/eng/index.html) for details before your trip.