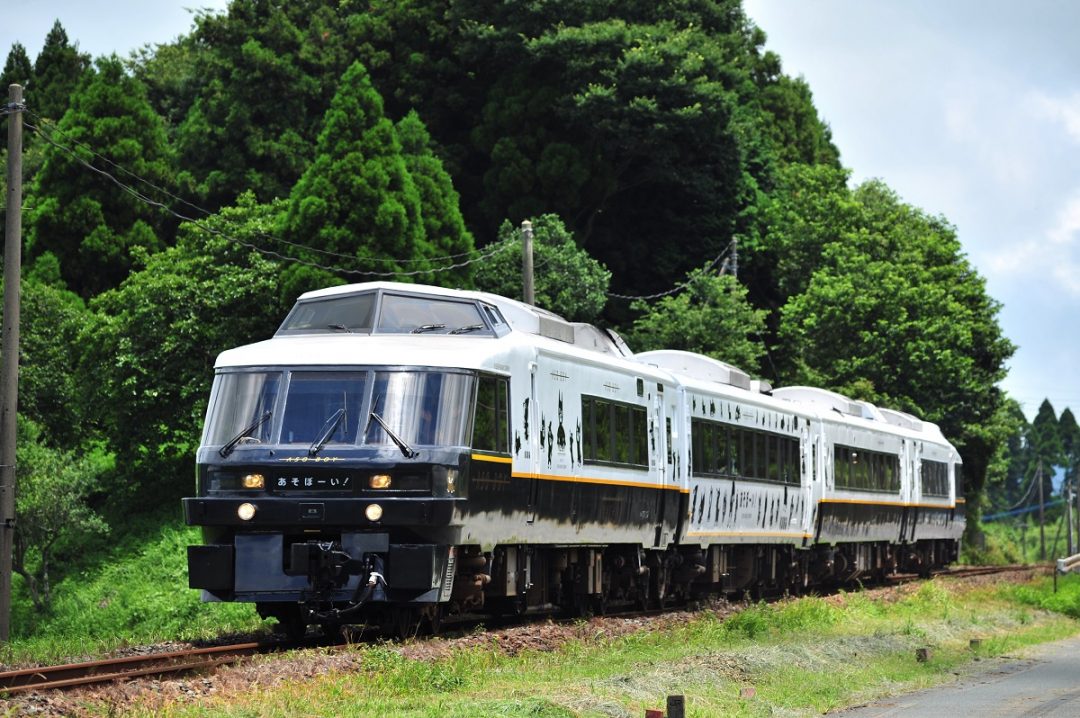 Aso Boy!
A train for parents and their children, full of fun activities
Main route

Kumamoto Station to Oita Station, Beppu Station
Route map
Popular spots & gourmet
The Story Behind The Train
Have fun with Kuro, the mascot of Aso Boy!
JR Kyushu's D&S (Design & Story) train Aso Boy! links Beppu (Oita Prefecture), one of Japan's best hot-spring towns, with Aso, where you can see the expanse of one of the largest calderas in the world.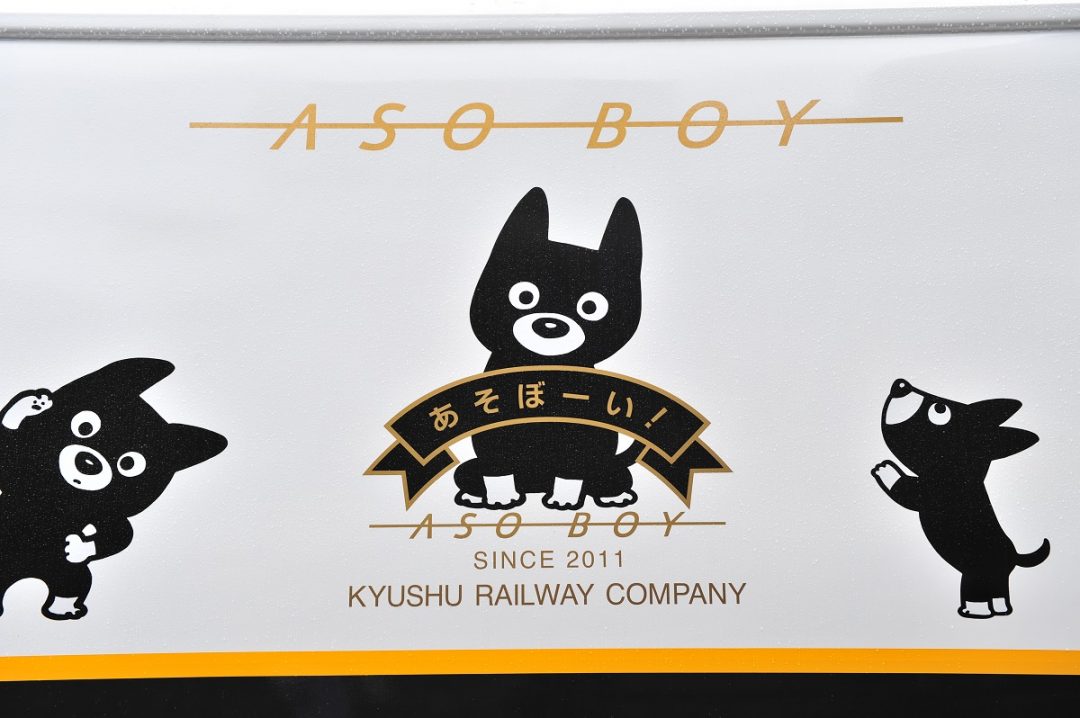 First, keep an eye out for Kuro, the dog mascot whose image is scattered both inside and outside the train. His adorable figure will make your journey on this train more enjoyable.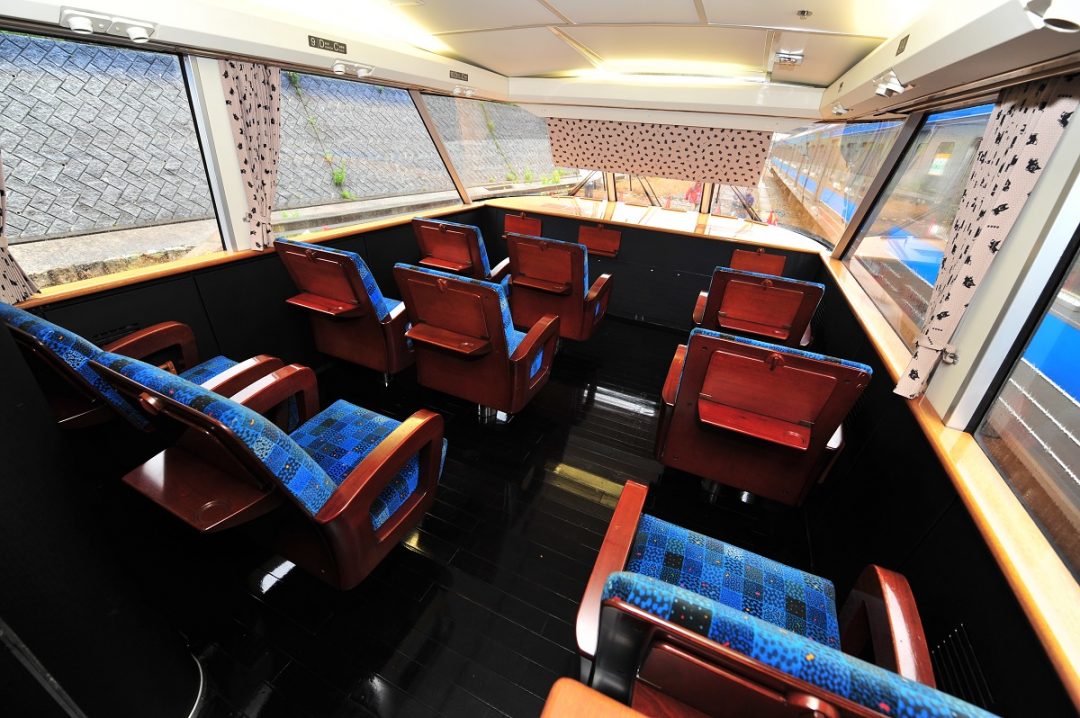 Each end of the four-car train offers panorama seating. The dynamic landscapes extending all around you are breathtaking.
Everyone smiles in the family car!
The third car is the family car and has lots of ingenious items that children can enjoy.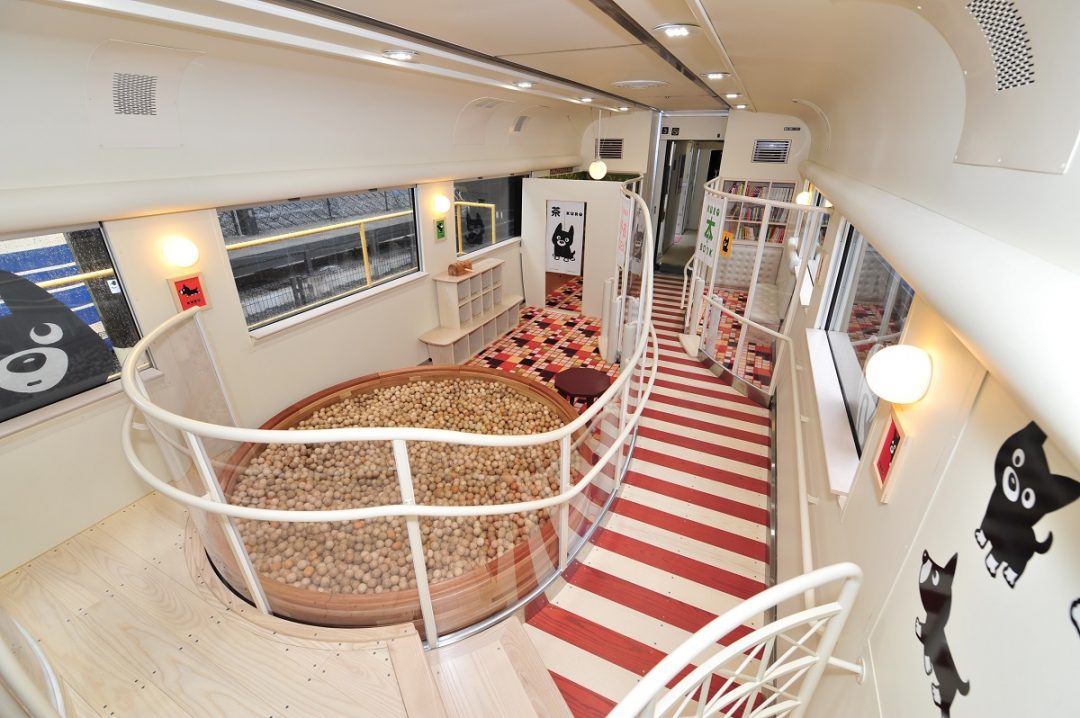 In addition to the parent-and-child seat, which allows children to always sit by the window, and the pool filled with round wooden balls, there is a picture-book corner and a stamp to put on your memory card and keep forever.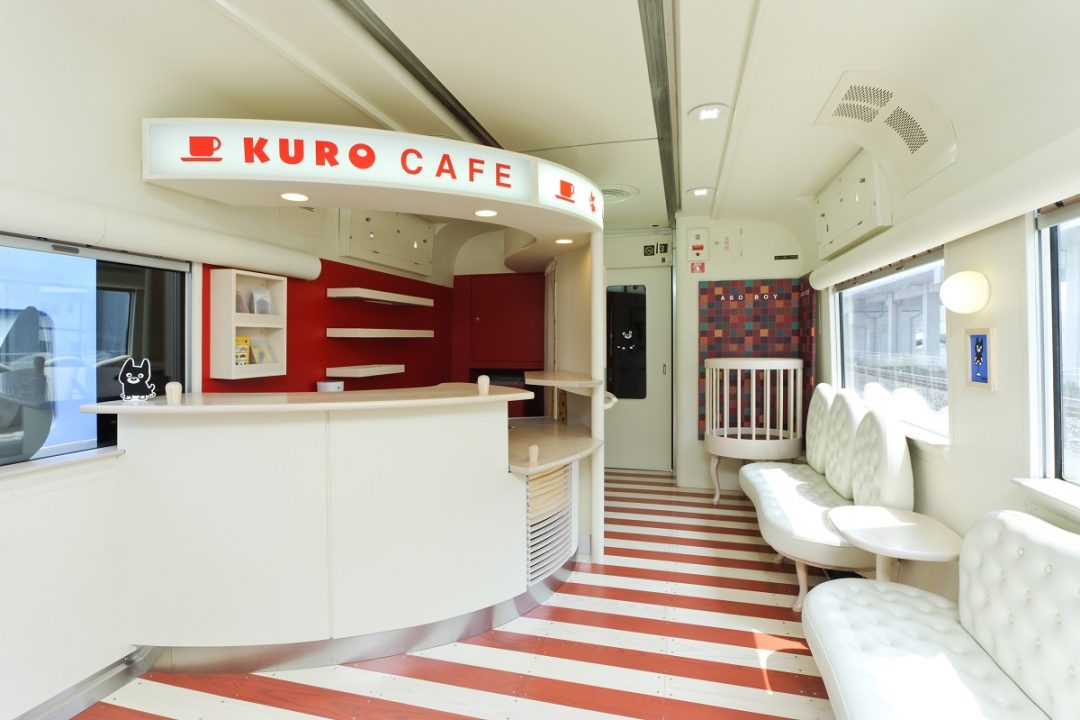 At the Kuro Cafe, you can buy cute Kuro goods, and puddings and soft drinks made using ingredients from Aso.
*There is some unreserved seating on the Aso Boy!, but we recommend that you check the days on which it runs and reserve seats before you travel.
https://www.jrkyushu.co.jp/english/train/asoboy.html (English)