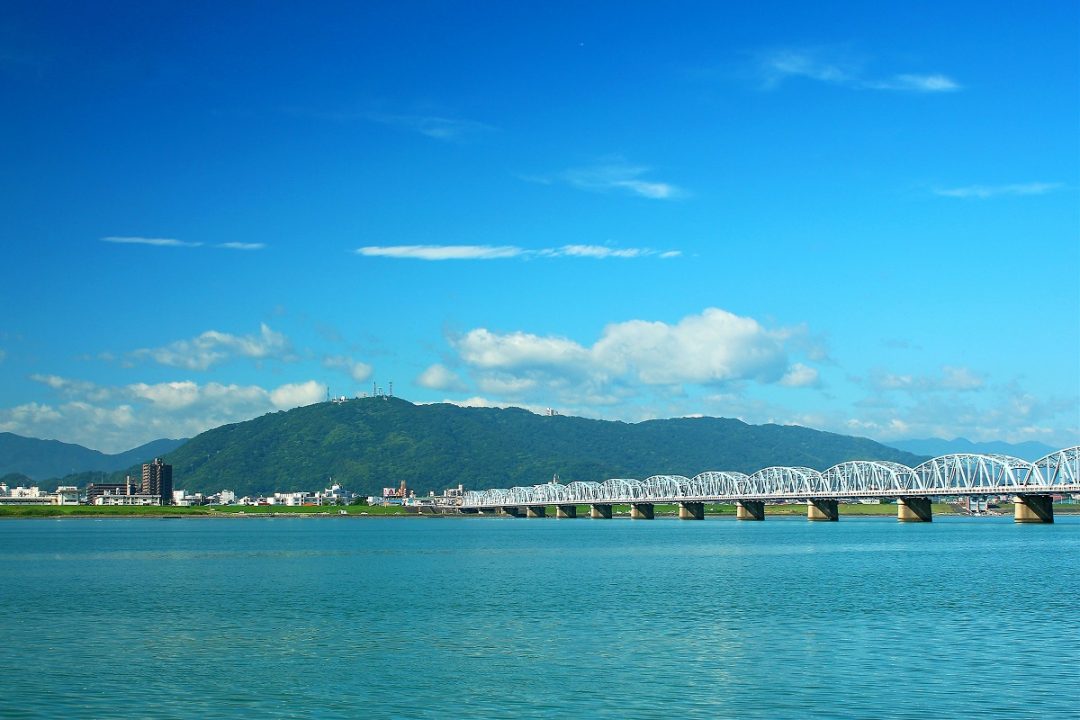 Mt. Bizan
The symbol of Tokushima featured in the Manyoshu poetry anthology
Closest station

JR Kotoku Line or JR Mugi Line, Tokushima Station
Access

Around 10 minutes' walk from JR Tokushima Station
Location

2-20 Shimomachi Bridge, Tokushima, Tokushima Prefecture
2-20 Shimomachi Bridge, Tokushima, Tokushima Prefecture

April 1 to October 31: 09:00–21:00
November 1 to March 31: 09:00–17:30
*August 12–15: 09:00 until 22:00
Price

Adult one way: 620 yen (round trip: 1,030 yen)
Elementary school student one way: 300 yen (round trip: 510 yen)
Great Stuff to See and Do!
A location so famous that it has appeared in both novels and films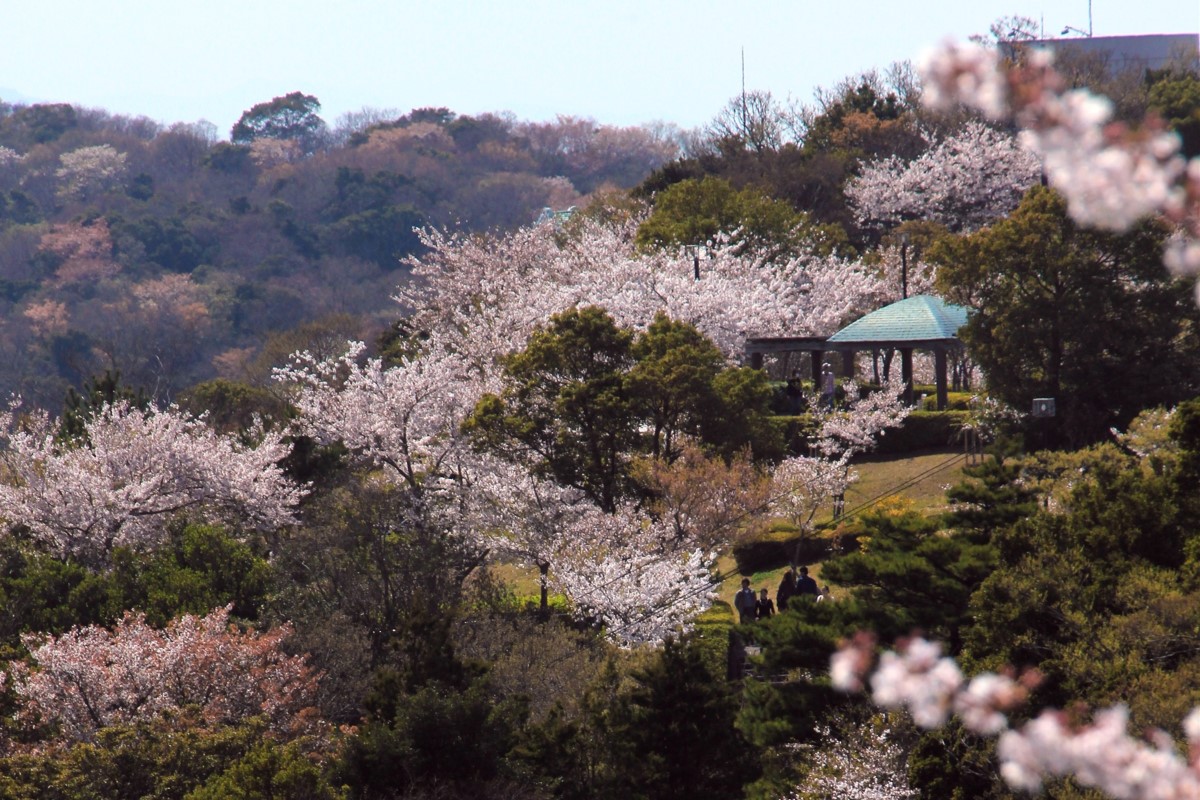 At every angle, this mountain looks like an eyebrow, and so it is known as Bizan in Japanese or Eyebrow Mountain in English. It is so beautiful that there is even a poem in the Manyoshu, the oldest anthology of Japanese poetry, that expresses Mt. Bizan's charm. The view from the summit is spectacular, and on clear days you can see as far away as Awaji Island and the Kii Peninsula. You can also enjoy the colors unique to each of the four seasons, such as pink cherry blossoms in the spring and crimson leaves in the fall.
We recommend the night view overlooking the streets of Tokushima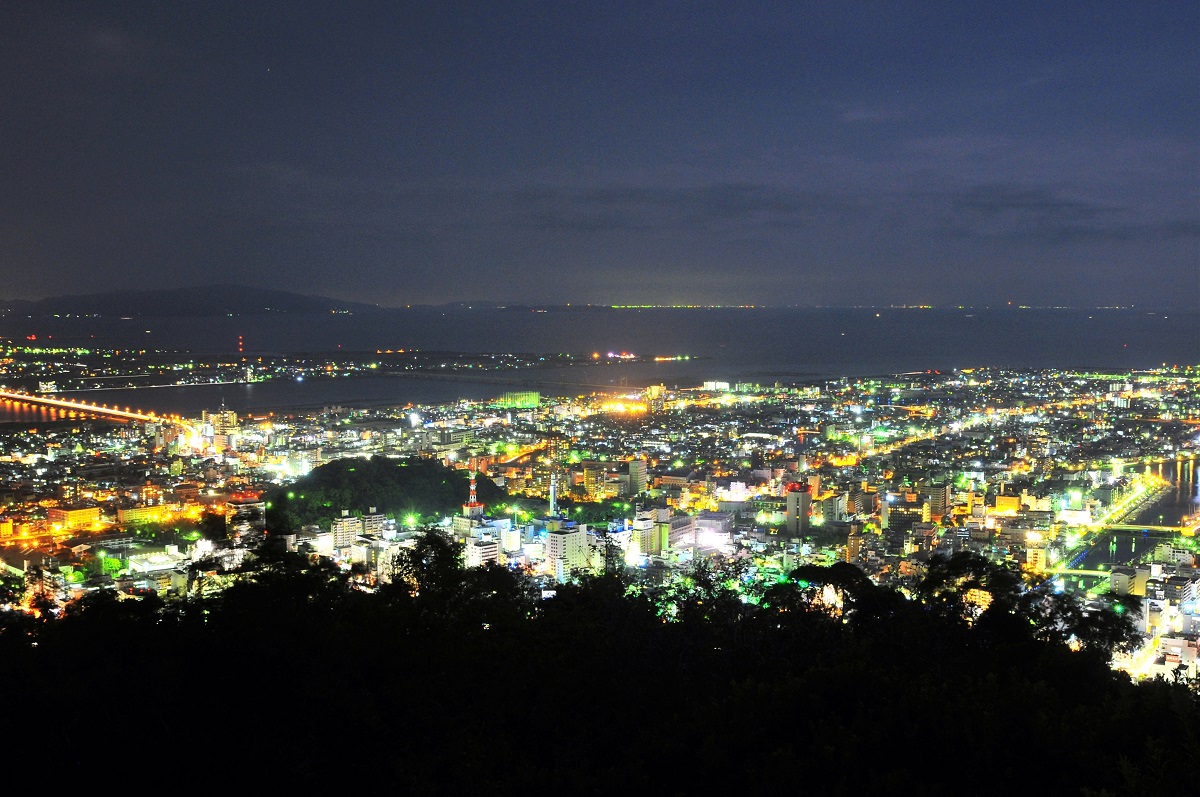 The summit of Mt. Bizan is accessible via the Bizan Ropeway, which you can board on the fifth floor of Awa Odori Festival Hall.
From April 1 to October 31, the ropeway runs at night until 21:00, allowing you to ride up the mountain and see the stunning night scenery from the summit. This romantic spot is the perfect place to go on a date or enjoy the sparkling view with friends.