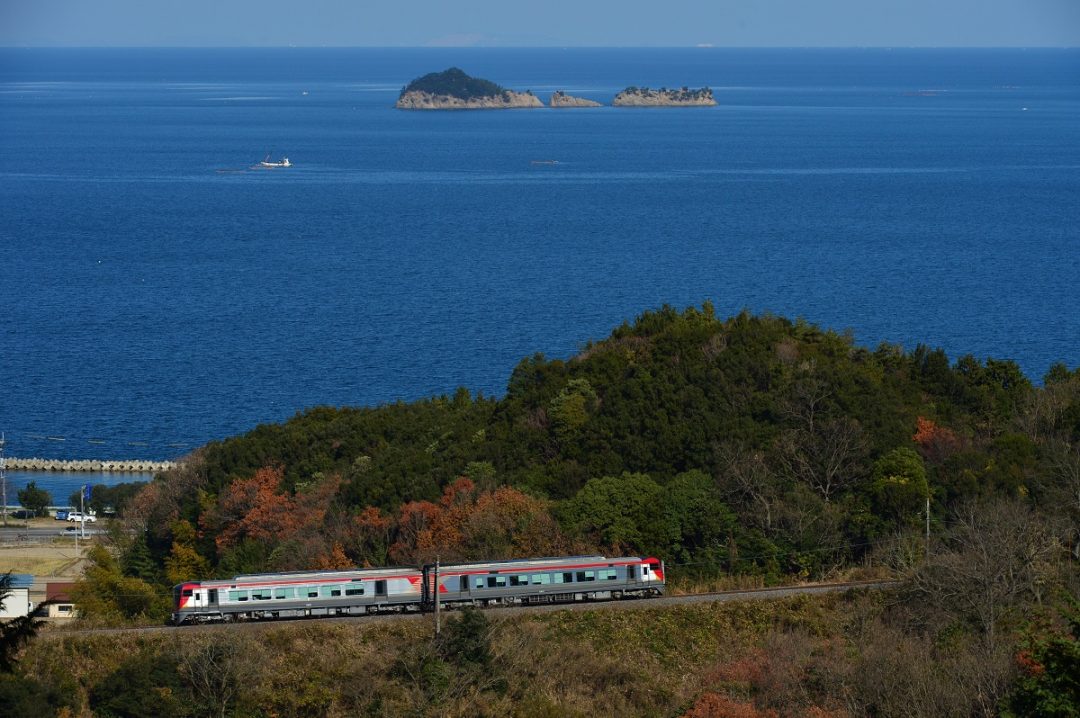 Uzushio
A train named after a feature of Tokushima Prefecture
Main route

Okayama Station, Takamatsu Station to Tokushima Station
Route map
Popular spots & gourmet
The Story Behind The Train
Easy access from Honshu
Uzushio is a limited express train that connects Takamatsu Station and Tokushima Station. It makes two round trips per day, and there is a service that starts at Okayama Station, a stop on the Sanyo Shinkansen Line. This easily allows passengers to make a round trip from Honshu.
The name of this train comes from the uzushio (whirlpools) that are a wildly popular tourist spot in Naruto City, Tokushima Prefecture. The whirlpools are some of the largest in the world and a natural phenomenon that you must take the Limited Express Uzushio to see. (You will need to change trains at Ikenotani Station to get to Naruto Station, the closest train station to the whirlpools.)
Uzushio features unique train cars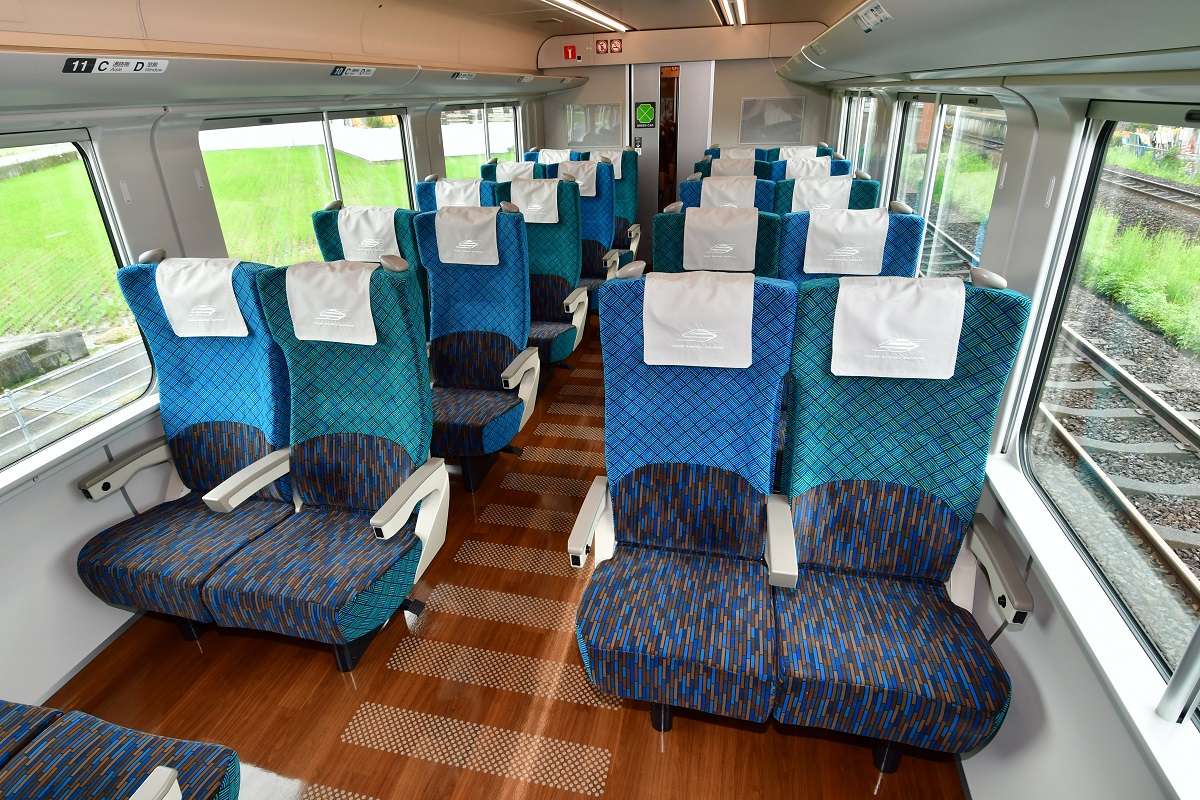 Uzushio features four types of train cars. The newest is a 2700-series, designed based on the concept of Neo Japonisme, which makes use of traditional Japanese designs. The seats are colored Japan blue inspired by the indigo that is the specialty product of Tokushima Prefecture, and ocean blue which reflects the Pacific Ocean. These colors create a refreshing atmosphere for the passengers.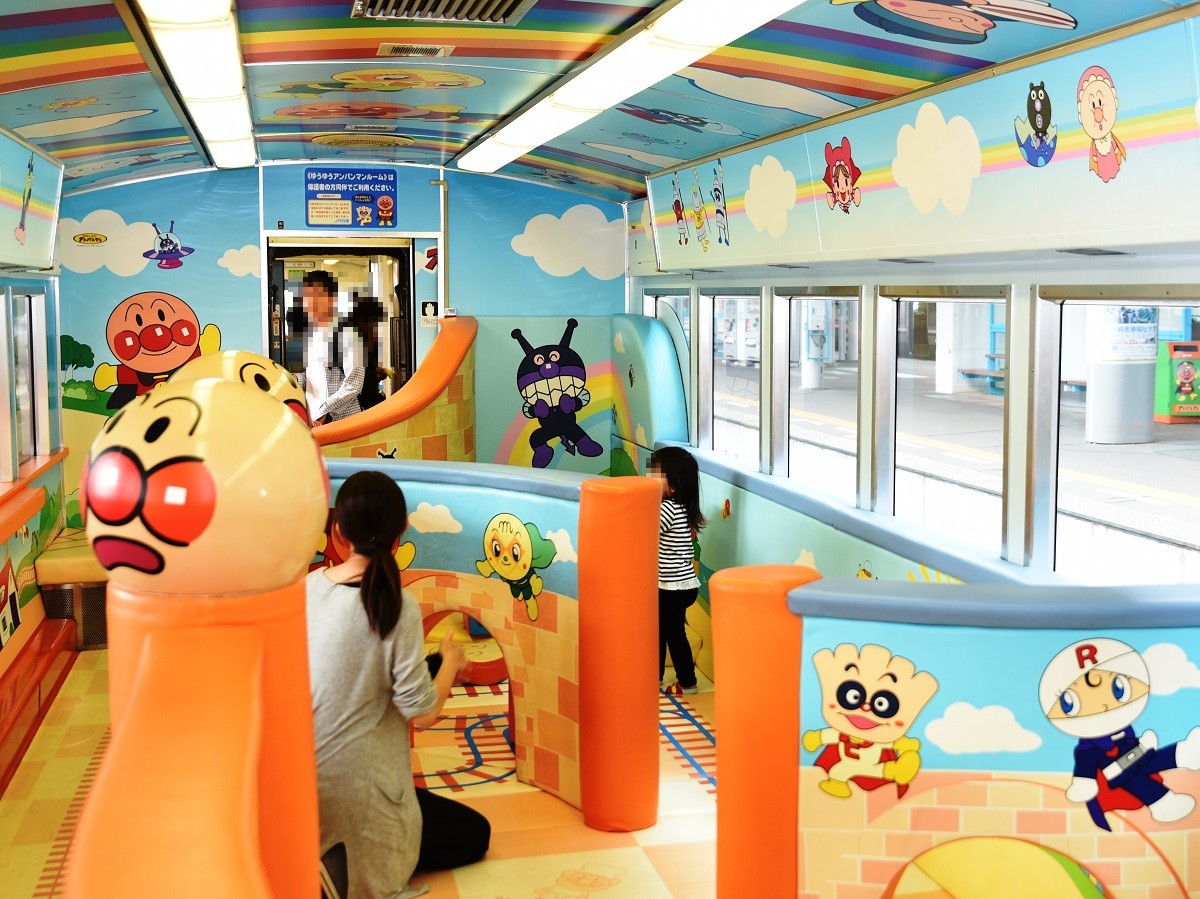 On certain days, Uzushio features the YuYu Anpanman Car. Its interior and exterior is decorated with Anpanman. With a playroom where passengers can take off their shoes and enjoy themselves, this car is popular for trips with children.
*All seats (20 seats) on the YuYu Anpanman Car are reserved seating. Please check the days on which it runs, and reserve your seats before you ride this car.
Please check the days that this train runs here:
http://www.jr-eki.com/aptrain/naani/yuyu/jikoku.html (Japanese)
https://shikoku-railwaytrip.com/tw/ (Traditional Chinese)