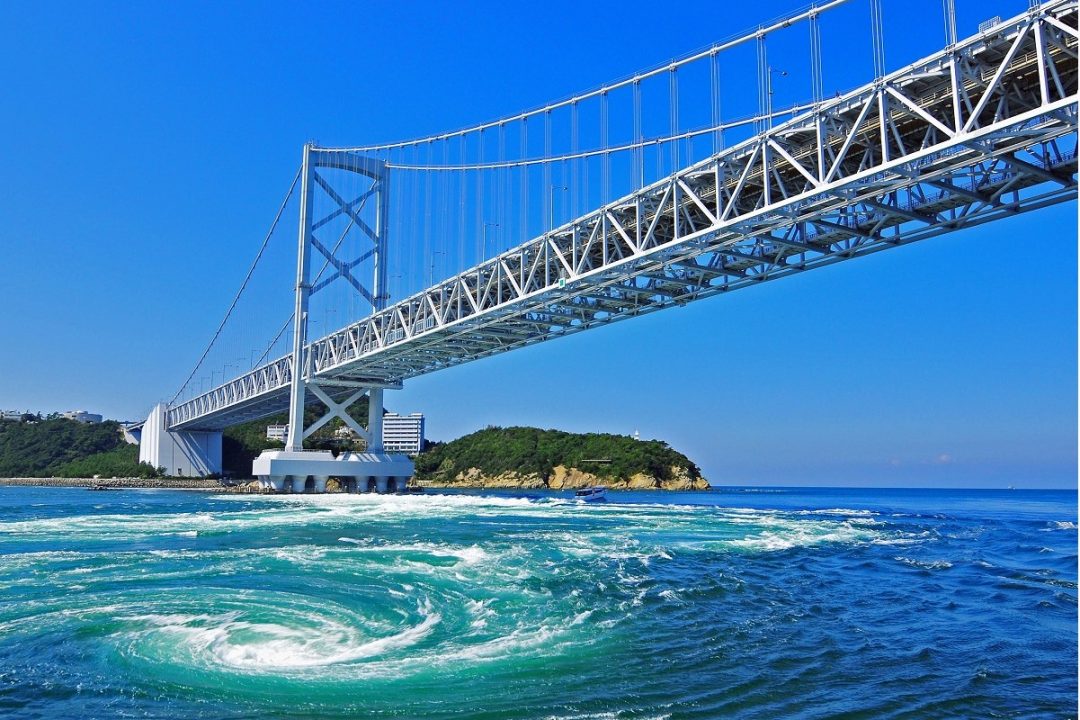 The Naruto Whirlpools
The breathtaking Naruto Whirlpools—some of the largest in the world
Closest station

JR Naruto Line, Naruto Station
Access

・From JR Naruto Station, take a Naruto City bus or a Tokushima bus to Naruto Park, and get off at the Naruto Park bus stop.
・Around 20 minutes' drive from JR Naruto Station
Location

Naruto Strait, Naruto City
Price

Prices differ depending on the services used
Great Stuff to See and Do!
The roaring whirlpools can be seen twice a day
The Naruto Whirlpools are a natural phenomenon—magnificent eddies that appear during high and low tides in the Naruto Strait between Naruto and Awaji Island. The best time to see them is during the spring tides that occur when there is a full or new moon. At their largest, the eddies have a diameter of over 20 meters, with whirlpools swirling in the center. The tides of the Naruto Strait, along with those of the Strait of Messina in Italy and the Seymour Narrows in Canada, are some of the fastest tides in the world.
You can see the whirlpools up close on a sightseeing boat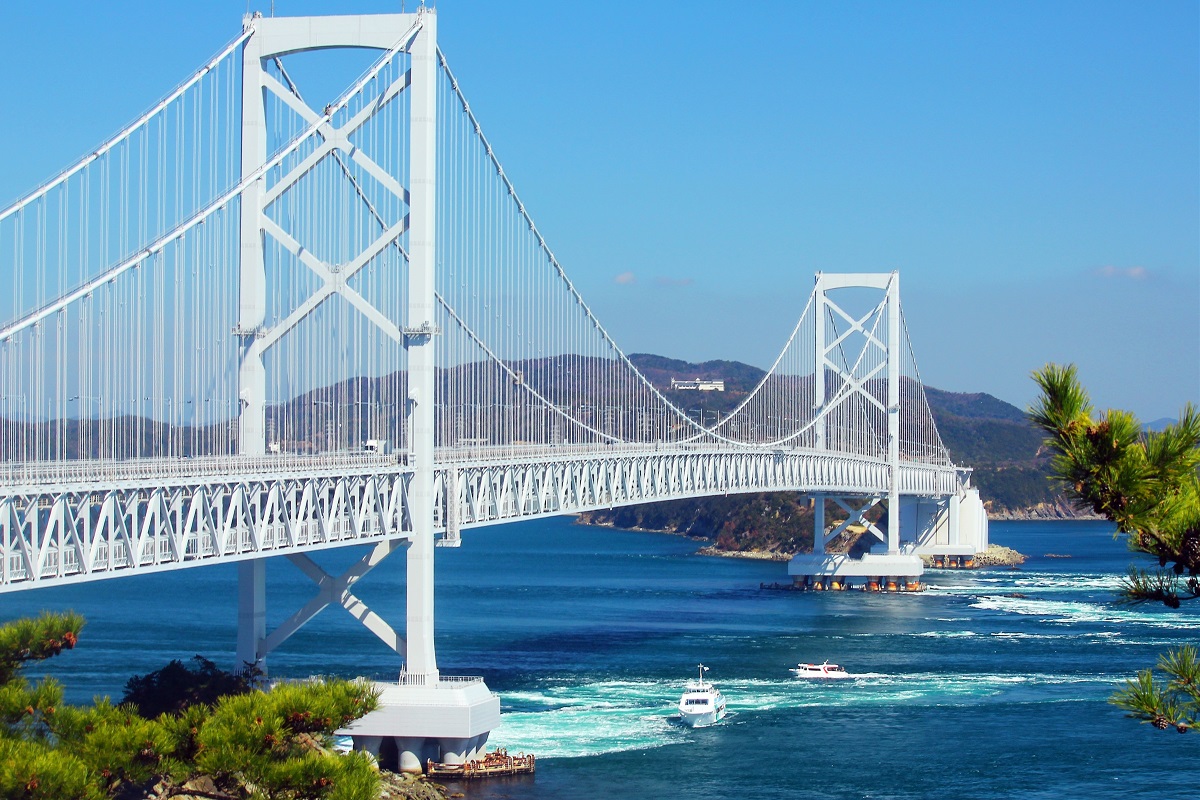 The sightseeing boats will take you to just above the whirlpools. They allow you to see these breathtaking whirlpools up close and savor the excitement of being on a boat. There are two sightseeing boats in service: the large sightseeing boat Wonder Naruto will take you on a 30-minute trip around the whirlpools, and the small underwater sightseeing boat Aqua Eddy (reservations required) allows you to see the whirlpools underwater. You can also see the whirlpools from the Uzu no Michi walkway that was created as part of the Ohnaruto Bridge, and from the observation platforms in Naruto Park.