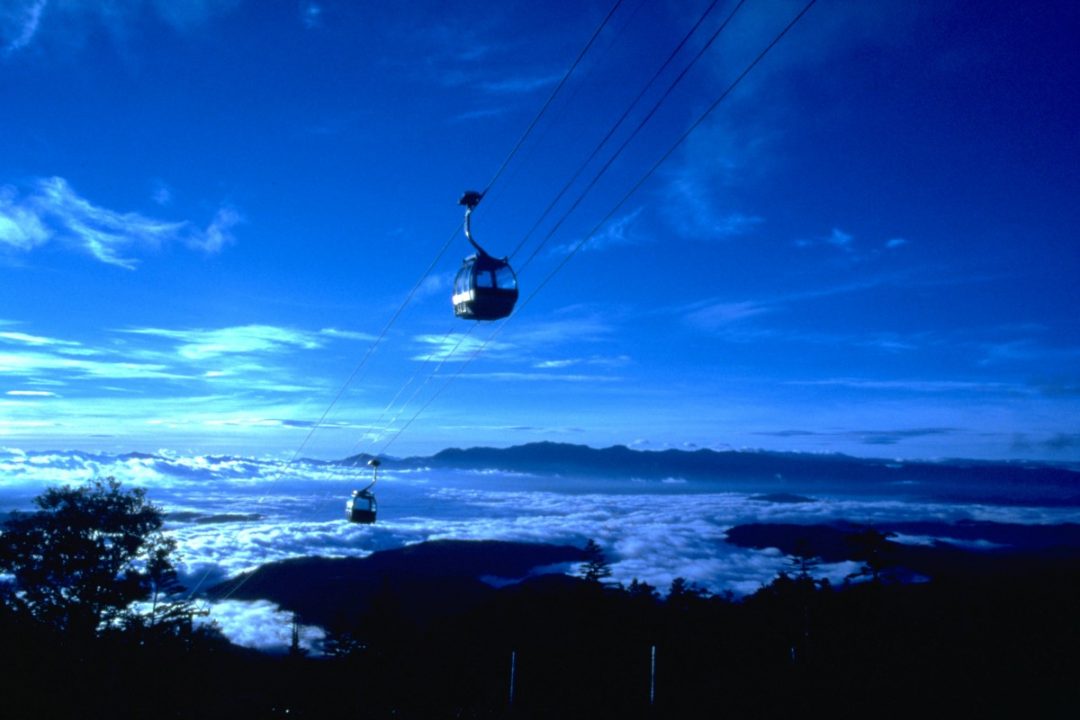 Ontake Ropeway
Enjoy a relaxing world above the clouds
Closest station

Kiso Fukushima Station, JR Chuo Main Line
Access

Take the Ontake Kotsu Bus (Ontake Ropeway line) for around 70 minutes from Kiso Fukushima Station, and get off at the Ontake Ropeway bus stop
*There are days when the Ontake Kotsu Bus does not operate
Location

Mitake 1, Kiso Town, Kiso-gun, Nagano
Opening hours

8:30–16:15 (last descending car is at 16:30) *Subject to change
*During bad weather conditions, the ropeway may suspend operations until the conditions clear up, in order to prioritize the safety of the users
*If the ropeway suspends operations, users will have to walk from Iimori Kogen Station (Sancho Station) to Kanose Station (Sanroku Station)
Closed

Late November 2020 to late June 2021
Price

2,600 yen for adults, 1,300 yen for elementary/junior high school students (ropeway round trip price)
Great Stuff to See and Do!
An extraordinary experience in a mystical place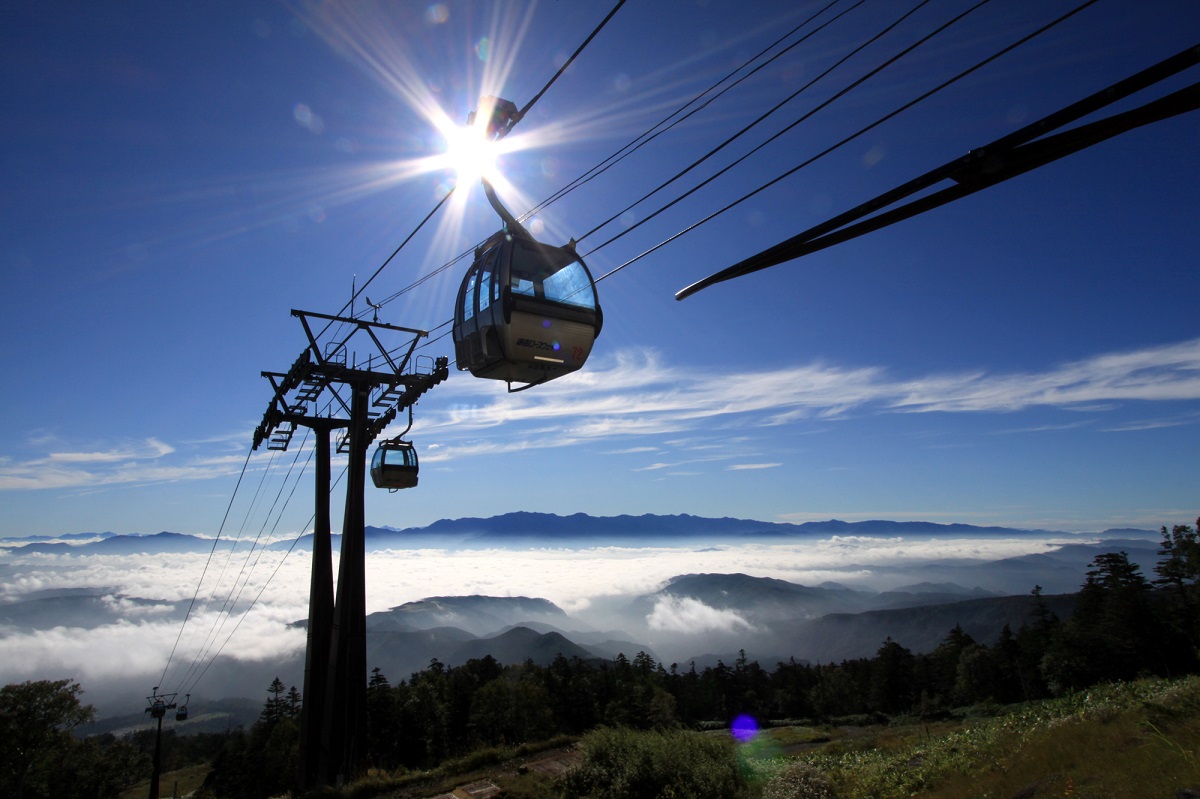 Mount Ontake is an active volcano over 3,076m tall along the border of Nagano Prefecture and Gifu Prefecture, and is known as one of the many sacred mountains of Japan. The charms of nature can be enjoyed throughout the seasons by hiking, mountain climbing, winter sports, and more. The Ontake Ropeway, which connects the 5th and 7th stations on Mount Ontake, is convenient for hikers.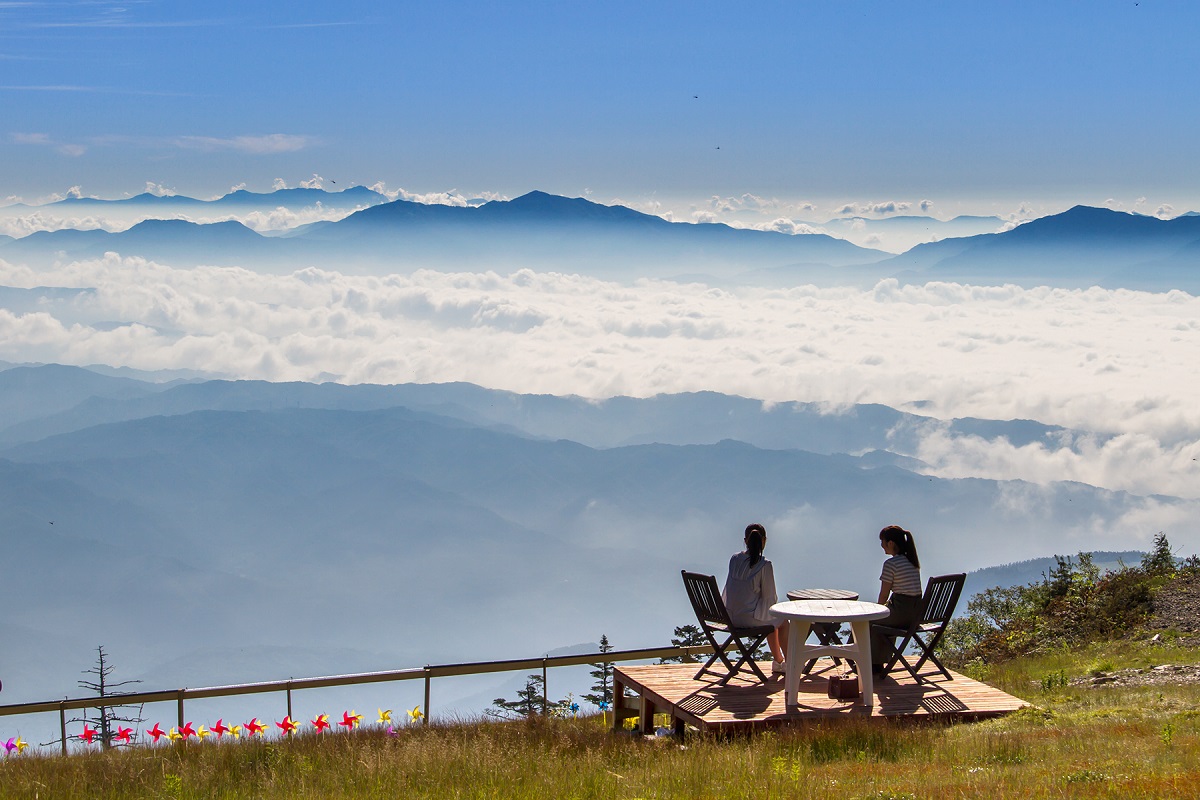 The Ontake Ropeway travels from Kanose Station (Sanroku Station) at 1,570m above sea level, to Iimori Kogen Station (Sancho Station) at the 7th station of Mount Ontake at 2,150m above sea level. It crosses a total distance of 2,330m in 15 minutes in one direction, and operates round trip. From Sancho Station, a vast panorama stretches out before you, including the Central Alps, the Northern Alps, and Mt. Norikuradake, and you can enjoy the scenery as if you are walking on air. The rooftop observatory on Sancho Station also has a mirror deck, which is lined with mirrors, making it a popular photo spot where you can enjoy magnificent views in different aspects. In addition, the Takayama Botanical Garden is next to Sancho Station. You can conveniently enjoy its variety of rare flowers.
Enjoyable for beginners and veterans alike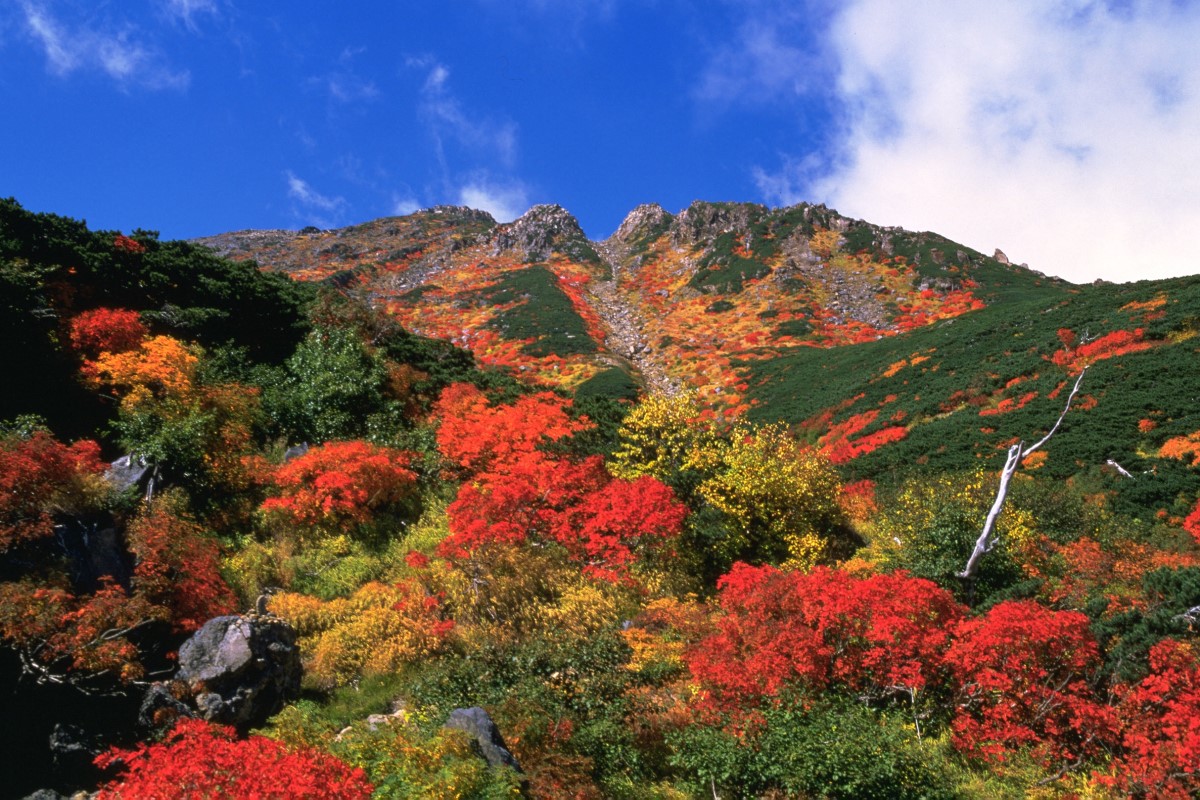 We recommend taking a walk in the primeval forest from Ontake Ropeway Sancho Station via the small path of Veitch's silver fir trees, and stretch your legs along the mini forest path course. It is a flat walking course that takes 30 minutes round trip, so you can enjoy a pleasant walk and easily experience the nature of Mount Ontake.
In addition, the mountain climbing course that leads to the 8th station of Mount Ontake via the small path of Veitch's silver fir trees is one of the best spots to see autumn leave in Japan. In autumn, Mount Ontake is vividly colored by the bright red Japanese rowan and the yellow Erman's birch. Most years, the best season to see autumn leaves is from mid-September to mid-October.