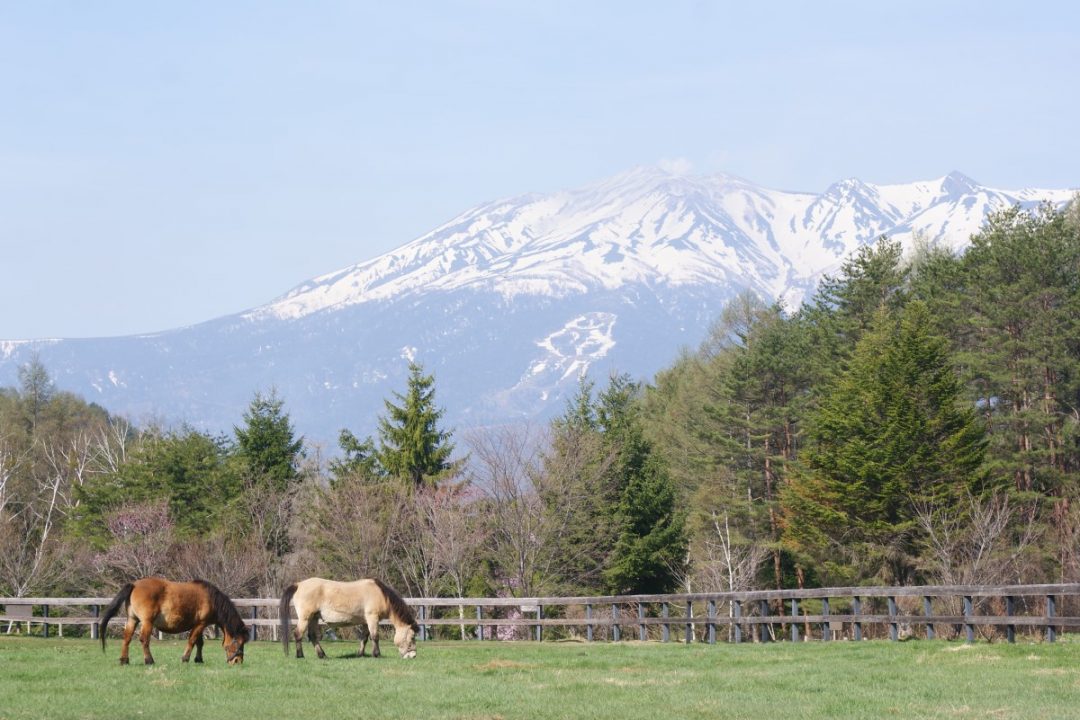 Kiso Uma no Sato
Meet the native horses that have lived alongside the people of Kiso
Closest station

Kiso Fukushima Station, JR Chuo Main Line
Access

Take the Ontake Kotsu Bus for around 40 minutes from Kiso Fukushima Station, and get off at the Kiso Uma no Sato Iriguchi bus stop. It is a 15-minute walk from there.
Location

Kaida Kogen Suekawa 5596-1 to 5552-8, Kiso Town, Kiso-gun, Nagano
Opening hours

Tours: 8:30–16:30 (may change depending on the weather)
Horseback riding: 10:00–12:00, 14:00–16:00
Horse-drawn carriage on the premises: 10:00–11:40, 14:00–15:40 (mainly operates on Saturdays, Sundays, and national holidays (and on weekdays during the summer), but there are days where it will not operate for reasons such as events—also, operation is suspended when it rains)
Soba noodle-making workshop: 10:00–15:00 (Saturday, Sunday, and national holiday classes require a reservation)
Closed

Open all year round (the souvenir shop, restaurant, and soba noodle-making workshop are closed Wednesdays and during the winter)
Price

Tours are free

○Horseback riding
Riding with a lead / short course: 600 yen; long course: 1,100 yen; riding without a lead: 2200 yen; trekking on the premises: 3,200 yen (separate guide fee)
*There may be changes in timing due to weather and the busy season
*Riders without a lead must wear shoes and pants that extend to the ankles

○Horse-drawn carriage
Soba field course: 1,100 yen for adults, and 800 yen for elementary/junior high school students
*You can also choose your preferred course
Mid-winter (mid-January to late February) horse drawn sleigh rides: 2,200 for one to two people, and 3,000 yen for three to four people

○Soba noodle-making workshop: 1,600 yen per person
Great Stuff to See and Do!
Enjoy the calming nature of Kiso Horses up close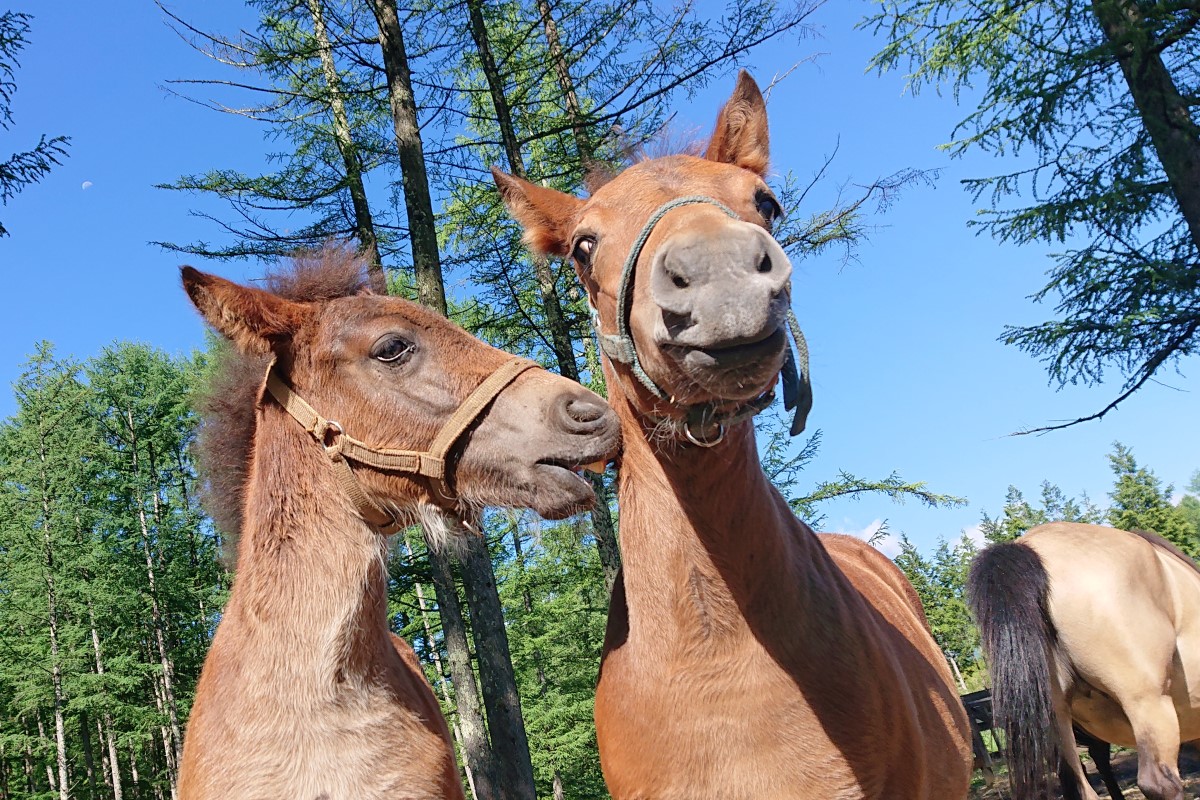 Kiso Uma no Sato (the Village of Kiso Horses) is located on the Kaida Kogen that wraps around the base of Mount Ontake in Nagano Prefecture. At 1100m to 1300m above sea level, this plateau is refreshingly cool in the summer and covered in snow in the winter. This village, which boast approximately 50 hectares, protects and raises around 30 Kiso Horses, horses native to Japan that were first recorded more than 1,400 years ago. You can enjoy horseback riding and horse-drawn carriage rides, and spend a relaxing time with a gentle and friendly horse in the great outdoors.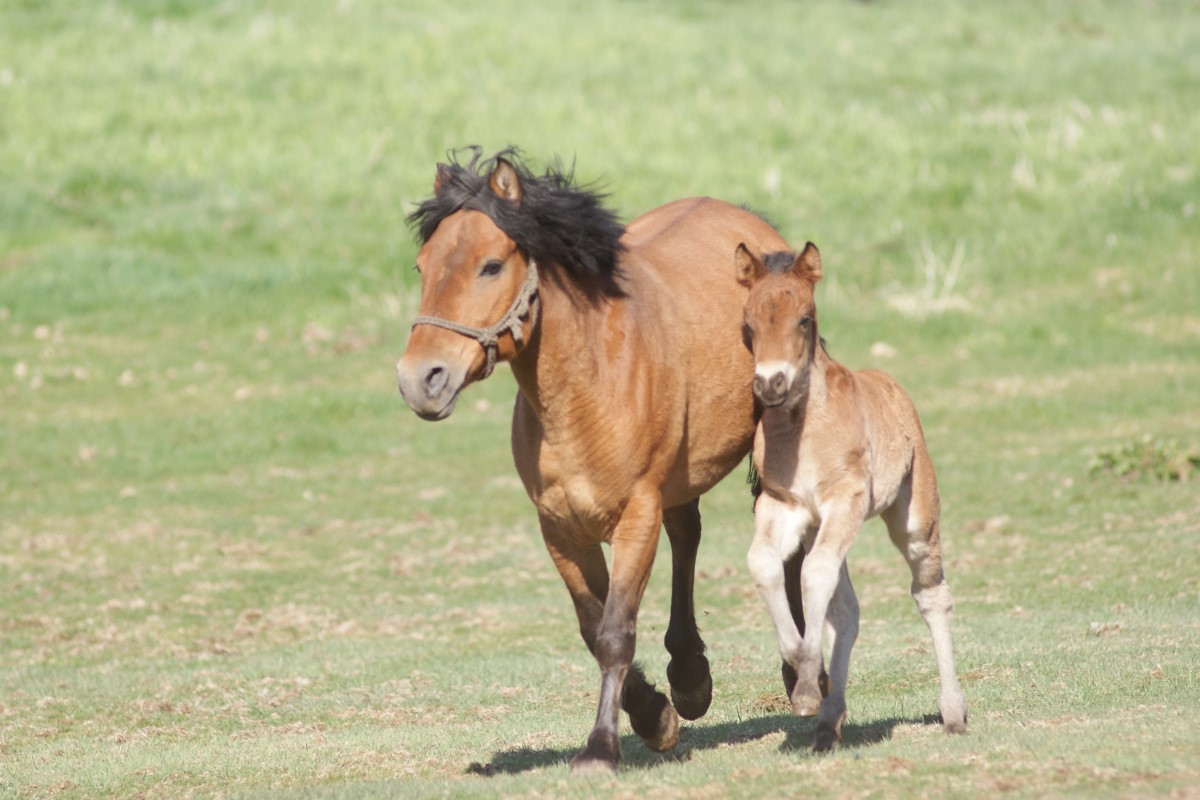 In addition, the village also breeds Kiso Horses. So from May to June, you can meet the foals born that year.
Enjoy activities and gourmet food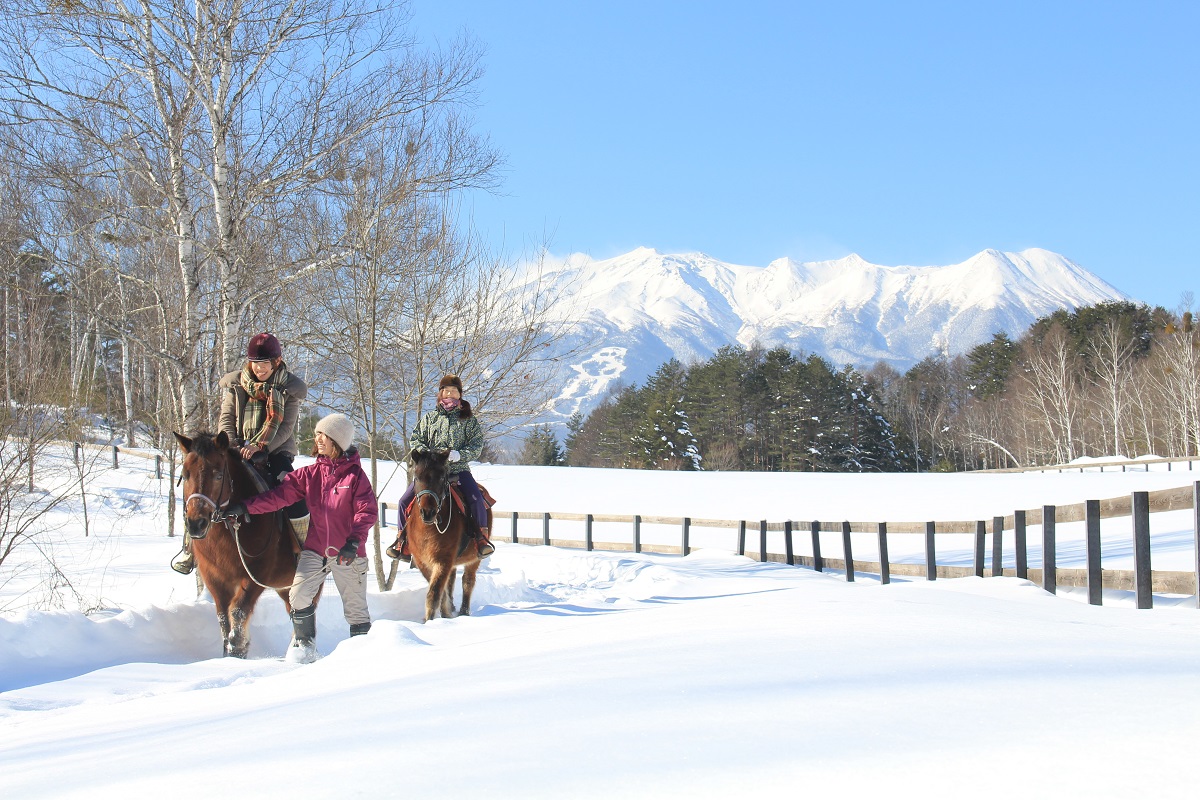 At Kiso Uma no Sato, you can go on tours, and experience horseback riding and horse-drawn carriages. You can freely pet the Kiso Horses roaming the ranch, feed them grass, and tour the stables.
Furthermore, at Kiso Uma no Sato, buckwheat is cultivated every year in a field approximately one hectare in size, so you can enjoy the flowers in summer, and the fresh soba noodles made from the harvested buckwheat in autumn. The souvenir shop and restaurant are under one roof, which also features a soba noodle-making workshop , so you can learn how to make soba from the artisans of the village, and eat the soba you made yourself.